Home

Something Blue Boutique
About this Vendor
A Fine Bridal Boutique
Something Blue is dedicated to giving you a fabulous fashion experience in a relaxed setting while providing you with outstanding customer service. We offer dresses from renowned and respected designers and also have an extensive collection of bridesmaid dresses.
Details
Bridesmaid Dresses, Flower Girl Dresses, Wedding Dresses, Dresses, Alterations, Fashion
Contact Info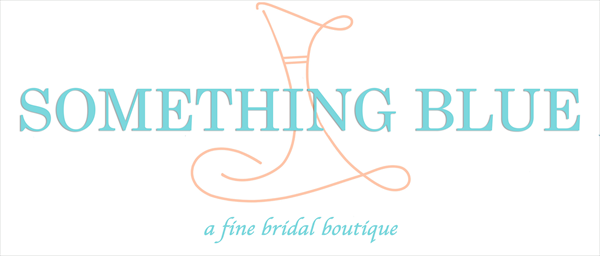 107 W Stewart, Puyallup, WA
Great service, beautiful dresses, budget-friendly
Reviewed on

1/17/2015
Katie H
This is a great boutique. The dresses are gorgeous. I came here specifically because it is the only store in the state that carries Augusta Jones and I am so glad that I did! Debra was amazing and seemed genuinely excited for me when I found the dress that I loved. She wasn't pushy and didn't try to force me into purchasing. She was also very attentive to what I was liking about each dress, and used that to pick out other dresses for me to try on. If you are looking for great service and budget-friendly but beautiful dresses, I would highly recommend this boutique!
---
Loved this bridal botique
Reviewed on

8/17/2014
rochelle h
After shopping for a dress with some girlfriends and moms, we visited 3 dress stores in one day. I found the other two were more like a used car lot. I felt like they were trying to pressure me into buying dresses I didn't want, by saying things like, this sale is good for "today only!" Something Blue was not like this at all. They were so helpful, but also knew when to give you a little space. I felt very comfortable there. They also did my dress alterations and I was shocked at what a great value their alterations were! And she did such a great job with the alterations too. I will not hesitate to send anyone their way!
---
Looked like a Princess!
Reviewed on

8/02/2014
Christina C
I had looked online at hundreds of dresses to find out what style I wanted, but when i came in the owner had helped me discover the most beautiful dress! I had been to the run of the mill dress shops and service was so blah; but when I came in to Something Blue Bridal the experience right away was different. After trying on just a small handful of different dresses I found the one! I couldn't be happier with the dress I picked and hope this review helps more brides find this store and their PERFECT dress! THANK YOU!
---
Reviewed on

7/29/2015
Lindsay W
Something Blue Boutique was my lifesaver. I live in Denver and was having a very hard time finding a dress. I found the Augusta Jones dress I wanted online and was thrilled to learn that Something Blue carried this line. I went there over the Thanksgiving holiday and worked with Debra and Lindsey. Both of them were extremely patient and kind to me, my mother, and my sister. I finally found my dress and ended up purchasing the sample. When my seamstress in Denver looked at the dress, she said it was in amazing condition for a sample and that the store must really pride themselves on taking good care of their gowns. I am so glad I found Something Blue Boutique - it is a little off the beaten path but is a complete gem.
---
Beautiful gown and a beautiful price
Reviewed on

10/10/2014
michelle s
I bought my dress today from their half yearly sale and got the best deal for my gown. It was exactly what I was looking for and the customer service was great!
---
Great Dress
Reviewed on

8/09/2014
Ashely B
My dress and experience at Something Blue was great. The sales girls were very nice, helpful and knowledgeable, the only thing I'd desire is a little bigger selection, but the shop is small and the selection is great for the size. Variety was great as well.
---
Amazing experience!
Reviewed on

11/28/2013
Holly B
I was referred by a few of my friends who also went here for their wedding dress. As soon as I walked in, the staff was extremely attentive to what I needed and wanted and I felt like I was heard throughout the whole process. Once I found my dress, Debbie did a wonderful job altering it! I would recommend this place to anyone who wants their dress experience to be easy, not stressful, reasonable priced, and so much fun!
---
Nothing but professionalism and quality
Reviewed on

9/27/2013
Collin K
There is nothing like a bridal shop that you go into to shop for a wedding dress knowing exactly what you want, and then seeing a dress even more stunning than the one you picked out and changing your mind completely. I had the dress and style I wanted in my head, then I found one that was completely opposite of what I originally picked our. But honestly, as soon as I saw it, I could not imagine walking down the aisle in anything different. And the ladies there are full of ideas, suggestions, and very professional. I did not feel pressured or uncomfortable in any way during the whole experience. And they were so quick. I had tried on 5 dresses and paid for the one I picked out in less than an hour and a half. They made it so special and stress-free, and I suggest them to any woman getting married!
---
Absolutely A+ from start to finish
Reviewed on

8/05/2013
Maria P
I could not have been happier to find Something Blue. I live in Seattle and was making the rounds of bridal shops in and out of the city-- and I was just not feeling it. The in-city stores especially had tattered samples that were dirty and everything was just meh. I took the leap and headed down to Puyallap- and will be forever grateful I did. The shop is adorable, clean, and the samples are immaculate. Debra, the owner, and the store associates addressed me by name when I walked in (I had made an appointment), and the selection was great-- thoughtful and well-edited. And options for each shape and price range. I loved the lace dresses- I have always thought they were so pretty-- but I was looking for a bit fuller skirt. I settled on a stunning Amy Kuschel that was literally everything I was hoping for. Debra has a background as a seamstress- so she personally does the alterations. She knows her dresses inside and out. We made the dress with straps that I could wear for the ceremony in the church- and that I could tuck in for strapless and for the reception. I loved Debra- her taste was amazing, her customer service is thoughtful and her alterations were impeccable. She also has bridesmaid dresses--I was just in another Seattle wedding that got the 'maids dresses there!
---
Easy and helpful
Reviewed on

7/08/2013
Karen J
After shopping at larger stores, I wanted a real dress shopping experience. At first I was disappointed in the selection at the store, but once my sales girl started helping, it was clear there were more options than I first thought. I had to ask her to help me in and out of the dresses (apparently many girls would rather struggle themselves!!) and once I did, she was super helpful! Once I found a dress I liked, the ordering process was easy. The owner called the next day to confirm. It did take a long time to order, and they had me pay extra to rush - which we didn't end up needing. I had my dress altered in the store which was really easy, and not that expensive. This isn't a place to find a cheap dress, but they have a lot in the 1000-1500 range.
---
Wonderful
Reviewed on

10/25/2012
Rebecca M
I found Something Blue by sheer accident. I saw a wedding dress in a bridal magazine that I thought I NEEDED to try on and when I looked up the designer in my area this dress shop came up. I ended up finding a completely different dress that was better than I ever dreamed of. What I liked best about Something Blue was the intimate, one on one customer service Debbie and her staff provided. There was never another bride when I was there for my appointments making it feel like it was all about me. Debbie does all of the alterations herself and my dress was somewhat customized and her work was flawless. I've recommended her and Something Blue to all of my future bride friends!!!!
---
Bridal Gown
Reviewed on

10/15/2012
amanda d
My dress was love at first sight! It was perfect and Debbie worked with me for alterations and accessories. She allowed me to come in several times for fittings. Something Blue was very flexible and had awesome customer service! I would recommend going there first when looking for a dress and I know you wont need to look anywhere else.
---
Bridesmaid Dresses
Reviewed on

7/29/2012
Shandel L
I had four bridesmaids to outfit and we shopped several places before making the trip to Something Blue. They carry the Dessy line which we were interested in. I had already been to other salons with two maids, and this trip was with a third maid. So her and I went to the store, the owner was helpful and set us up with a room, letting us pick several styles to try on and showing us swatches as we were searching for the perfect shade of purple. She gave us space to try the dresses on, we used the three way mirror, and she let us and helped us take a few pictures to show the other bridesmaids. This was much appreciated and a step above other places we visited. Everyone loved the dress we chose, short, sweetheart neckline, purple with ruching on the bodice and a rosette. I came back another day with my mom and maid of honor so she could also try the dress. The two bridesmaids who visited the salon had their measurements taken, and the other two are from out of town, so they called in with measurements to order the dresses. The only issue we had was that the owner was out of town while her grand baby was born, and the associates in charge during her absence were pretty incompetent. One of my bridesmaids was upset about the associate's comments on her measurements. I called back to speak with them on this matter. The owner called when the dresses came in and I was able to stop right by and pick them up. Everyone loved the dresses, we got lots of compliments. I thought the boutique itself was awesome, I wish I had known about it and looked for my wedding dress there. The experience of ordering four bridesmaid dresses was relatively hassle-free and overall I was pleased.
---
They carry Essense of Australia
Reviewed on

7/05/2012
Pamela U
Iicked my wedding dress from a magazine, and only 3 shops in Washington carried that brand. There was even a truck show in town so I got to try on my dress there and loved it. Beyond that, it was a lovely experience, the shop ower is very talented, experienced, and unpretentious! Worth a few trips from Seattle to puyallup.
---
Love at first sight
Reviewed on

6/12/2012
Ashley W
I came to this shop after having a not-so-great experience with another seller. I had been here before with a friend shopping for her and appreciated the setup of the shop and that it was not overwhelming to look at the selection of dresses. Debra, the shop owner (also a wedding planner & excellent seamstress), carries my favorite designer--Amy Kuschel. She was not pushy, but patient and realistic about the fit, comfort and functionality about her dresses. She is upfront about the cost and even gave us a small discount on accessories. I was able to pick a sample dress off the rack and have it fitted perfectly for my body. I felt very comfortable going through the process from picking out dresses to try on through fitting the dress with ONE person instead of having different people involved depending on which "step" I was in during the process. Debra can also relate to young women as her own daughter was in the process of getting married when I was in. Overall I was very satisfied with my experience and would recommend anyone to this shop.
---
Great Dress Shopping Experience
Reviewed on

3/14/2012
Denise W
I needed a dress "off the rack" since I was getting married in less then 2 months. I told Debra what I liked, what I wanted to hide (on my body) and my budget. She pulled a few dresses and I liked the very first one I tried on. Such a painless process- I was so relieved! Alterations went off without a hitch and I picked up my dress a few weeks before the wedding. Great shop in the Seattle/Tacoma area!
---
Wonderful Experience
Reviewed on

11/30/2011
Hannah C
Deborah at Something Blue was so great to work with! When I first came in to look for my dress, she wouldn't show me anything outside of my price range, and didn't give me pressure to buy right away. She was friendly and helpful throughout the whole appointment. When I came back for my first fitting, the dress didn't fit yet. Instead of immediately pushing me to get it altered, she let me come back in about a month to see if I could lose enough weight. When I came back, it did fit, and she actually encouraged me to not get any alterations that I didn't need. She kept my dress and accessories for me in her back room when I didn't have a place to store it, and she also steamed it for me just before the wedding. The dress was very reasonably priced, and she honored a coupon I had taken at a bridal expo which gave me a discount on my dress, my accessories, and the bridesmaids' dresses I later ordered. I couldn't have been more pleased with the service I received at Something Blue!
---
Wonderful Experience
Reviewed on

9/13/2011
Molly C
Deborah was an incredible help in finding my perfect dress. Although the drive for me was long, it was well worth the mileage!
---
cutesy little boutique ever!
Reviewed on

9/10/2011
Mary C
The owner was very very helpful she worked with my budget and even helped me out, she went above and beyond to get me my dress, very professional and still treated me with a personal care
---
Great Boutique
Reviewed on

1/08/2011
wilma s
I loved the service Debbie provided at Something Blue Boutique. She was very professional. She made the whole experience easy and very pleasurable. I felt like she was one of my friends while we tried dresses on. She had some good suggestions too. My dress came in the time I was told. Debbie did alterations also. Something Blue Boutique is a great place to shop and I will recommend it to my friends. Thanks Debbie W. Steiner
---
Personal service!
Reviewed on

12/31/2010
Mary T
Very nice shop with a great owner! Came in early to fit my dress...
---
Couldn't have asked for a better experience!
Reviewed on

11/29/2010
courtney z
My experience with Debra was amazing! She has such a great eye when it comes to beautiful gowns by fabulous designers. I always felt as if she really cared about my wedding, and that I wasn't just another customer. I absolutely trusted her with my alterations, and she did a wonderful job!
---
Excellent!
Reviewed on

11/25/2010
Vanessa H
The owner, Debra, was extremely helpful and patient. Her boutique is clean and well-organized. There are endless options of dresses for all body types. The customer service was excellent and I loved the whole experience! Thank you for helping me find the perfect dress for the most important day of my life!
---
Love this store!
Reviewed on

11/24/2010
Chelsea J
I absolutely looooooved my dress. Debra is so personable and sweet. My dress was several sizes too big and she altered it down to my size to make it fit perfectly. I felt so pretty on my wedding day and I owe a lot of it to Debra. My bridesmaids also got their dresses through Debra and they turned out beautifully. I would recommend this store to any bride.
---
Beautiful Wedding Dress
Reviewed on

9/27/2010
Tricia G
I love my dress and the alterations I received from Debra at Something Blue Boutique.
---
Send Message