Home

Something New, Borrowed & Blue
About this Vendor
Designer gowns at 30-80% OFF RETAIL!
Proud to be the Reading Bridal District's only retailer of amazing designer gowns, priced at 30-80% OFF RETAIL! We scour the country for shops that are closing their doors and purchase their inventory. This approach allows us to offer our brides fantastic designer gowns at rock-bottom prices!
Details
Wedding Dresses, Dresses, Bridal Stylists, Plus Size Available, Fashion





Contact Info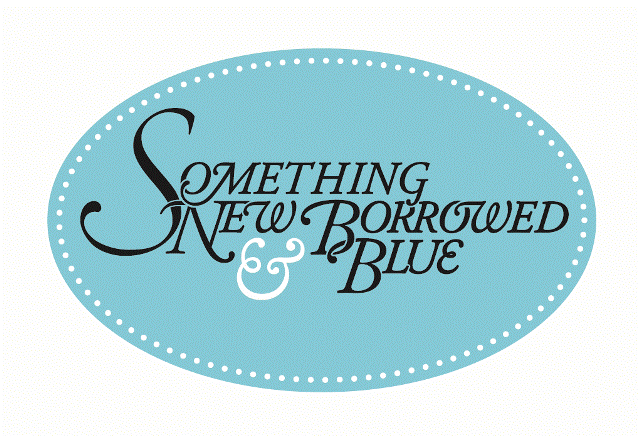 Reviewed on

2/04/2018
Abbie G
We had a wonderful experience with Something New, Borrowed, & Blue! We booked an appointment in advance and were matched with an incredible sales associate! I will say that when I walked into the store I was a little taken aback, it's not the typical designer bridal boutique,... Read More you really do have to hunt/dig through the dresses/racks, so come prepared to really look. It was super busy when we arrived, but we were immediately greeted and the associate who helped me was very attentive when I explained the styling/sizing that I was looking for. I tried on 6-7 dresses and immediately ruled out several of them. She could tell that I was a bit disappointed, so she asked if there was something specific that I was looking for. I told her that since I was planning on a winter wedding (December 2017) I really wanted something with sleeves. She told me to hang on a moment and immediately came back with a beautiful 3/4 sleeve length lace dress. When I tried it on and stepped out to see my mom and sister I immediately knew it was the dress that I wanted to get married in. My sales associate did a fantastic job helping me to decide between my favorites and was very unbiased. You could tell that she was very experienced in helping to provide feedback to brides without swaying their opinion. Even the owner was in tears (happy tears) when we selected the lace dress with the sleeves, they were so supportive! We received a phone call about a month later when my veil and undergarment was ready. We chose to do the alterations that were needed in Lexington, Kentucky (my hometown) instead of having them done with Something New, Borrowed, and Blue. We also did have to purchase a different undergarment/slip as a better fit, but we found a great deal on Amazon for one and it worked perfectly. I highly recommend this shop for it's unique styles and the prices are simply unbeatable. There's no way I could've purchased the wedding dress I did if weren't for this shop. We highly recommend!
---
Reviewed on

2/27/2018
JJ K
I went in for a wedding dress appointment Sunday 2/18 and everything about the experience was great. All the staff there were knowledgable, happy to help, and just overall wonderful to be around! Ally was the person who mostly helped me and she was excellent! She was very... Read More patient with letting me try on my favorites a second time and she went above and beyond by helping me to see how the dress would fit when altered to fit me. I found a gorgeous dress in perfect condition (and since it's off the rack, for a fraction of normal price) and couldn't be happier! Thank you!
---
Reviewed on

2/23/2018
Lindsay P
Cheyenne was so great! She let us browse without pressure, helped direct us, and was so easy to chat with while trying on dresses. Entirely pleasant experience! My perfect dress was the first I picked out, and first I tried on!
---
Reviewed on

3/20/2018
Lindsay C
Did not like this bridal salon at all. The store smells, the dresses looked used/worn. I was thinking they were last season but a lot of them had pulls and pit stains. Staff not very helpful in dress selection at all. Would not go back or recommend.
---
Reviewed on

2/26/2018
Caroline W
Found a beautiful gown at an amazing price! The staff was very helpful and very knowledgeable.
---
Reviewed on

2/05/2018
September P
Every one that works here is amazing! I never expected the level of attention that I got on a Saturday, but I got it and walked out with my dream dress!
---
Reviewed on

1/10/2018
Brenda H
After a year of looking all over Ohio it took 50+ dresses for me to try on in my other stops before I got to this one to find my perfect dress! They were very helpful and was excited for me when I found it. On the first try may I add. I had a nice size dress budget but I... Read More didn't not even have to use half of it even though this dress retails at about $4,000 I only paid $1068 and that included taxes. GREAT SERVICE, GREAT SELECTIONS, GREAT PRICES FOR ANY BRIDE! It was worth the almost 3 hr drive. Thank you again for helping find my dream dress.
---
Reviewed on

12/23/2017
Kimberly B
Kate was amazing! She was so relaxed and truly made me feel like she was more of a friend helping find my gown than a consultant. The other consultants also complimented the dress on me and made me feel so special! Highly recommend!!!!
---
Reviewed on

12/10/2017
Bridget M
Suzy did an amazing job to help me to find the perfect dress. I had a great time at the salon, and so did my mom and maid of honor. There was no pressure put on me and she took the time to try many different belt and veil options with me. Would highly recommend this salon and... Read More consultant!
---
Reviewed on

12/05/2017
Meg K
Shianne was such an awesome help. I had an appointment and came back and jumped right back in to work with me again. It is a process and she was patient and listened to what I wanted. I went to other bridal shops, but the staff at Something New, Borrowed & Blue were helpful... Read More every time I came out in a new dress. They were my biggest cheerleaders and that above all made the atmosphere all the better.
---
Reviewed on

11/19/2017
Claire K
Very helpful and encouraging staff. Made it an easy experience to shop for and find my dress!
---
Reviewed on

11/18/2017
Kristin M
I had a much better experience at Something New, Borrowed & Blue than I did other bridal shops in the area. I felt very comfortable and welcomed as soon as I walked in the door. They were friendly, personable and made it really feel like a special day. I love my dress and I'd... Read More highly recommend this shop to others!
---
Reviewed on

11/04/2017
Maddie M
I did everything wrong: showing up with no ideas and a huge entourage. Suzy was amazing! She helped me identify what I like about each dress, eliminate the misses, and revisit and revision the true contenders. My family and I had so much with each other, the staff, and the... Read More other beautiful brides in the boutique. It was a truly blissful experience that I would recommend to anyone.
---
Reviewed on

10/27/2017
Bailey J
I loved my experience at SNBB! Everyone that worked there was so helpful! I love that I had the ability to walk through the racks and pick out dresses that I liked and try them on. I ended up finding the perfect dress that was super affordable! Thank you SNBB!
---
Reviewed on

10/11/2017
Paige K
Something new, borrowed blue was an amazing place to go dress shopping! The consultant I had was amazing and she helped me pick out the dress of my dreams. I highly recommend shopping here!
---
Reviewed on

10/02/2017
Molly
This was the first place I went to look for dresses and I had such a great experience with the consultants! I found my dream dress after 3 dresses!
---
Reviewed on

9/24/2017
Julie L
Such an intimate and beautiful experience! My consultant was wonderful and really cared about finding me the perfect dress and such an amazing price. The store was beautiful and obviously lovingly cared for.
---
Reviewed on

9/17/2017
Hanna A
Allie was great! I had a great experience and felt the whole process to be effortless. This was the first and only store I went into. I would highly recommend this store and you can't beat the selection of dresses and price!
---
Reviewed on

9/17/2017
Kayla B
Had such a great experience here! The consultant was very helpful! I found an amazing dress for a fraction of the cost I would pay at any of the other bridal shops in the Reading district. Even got money off of the already reduced price!
---
Reviewed on

9/17/2017
Emily J
We stopped in about 2 hours early for my appointment after another fell short of expectation. They were incredibly nice and let us not only move up the appointment but also play around in the racks and pick out what felt like 20 dresses to try on (with some silly just for fun... Read More picks thrown in) Allie was wonderful in helping me literally dive into the dresses and making me feel so comfortable in picking a dress that felt right for me and not one just to make a sale. They let my rather silly bridesmaids play with the accessories while they were waiting for me resulting in a lot of fun and cute pictures. I found the perfect dress for me! Not only was it a perfect style for me but I'm also going to be able to afford the alterations to make it a perfect fit (a full lace dress for 60%+ off?!?!? What?!?!?!) I would absolutely recommend SNBB to any brides. Especially plus size - the slection was really good and I was actually able to try on dresses that fit or were too big! I found my gown at Something New, Borrowed and Blue :-) <3
---
Reviewed on

9/04/2017
M G
I had an okay experience the day I bought my dress. It was a little too small but the staff promised me that they wouldn't sell it to me if it couldn't be altered for $200-250. I have pictures of how it didn't fit the day of fitting. A month or two later when I went to get it... Read More altered, it turned out my alterations were going to cost $1000 which is $250 more than what I paid for my dress. The lace is impossible to alter and delicate so more has to be ordered to be added. I tried saving money, but instead was tricked into buying a dress I thought would be easily altered. The owner had the nerve to ask if I had gained weight since I bought the dress, as if it were my fault, not their staff. My family has contacted the owner and they agreed to replace it if it hadn't been altered, but when they said that, they said it after we had told them we had altered it. Don't buy a dress that is too small from them! They won't realistically work with you even if their incompetent staff tell you the dress can cheaply and easily be altered.
---
Reviewed on

9/03/2017
Heather S
I was warmly greeted the minute I walked in the door, mentioned what I liked and didn't like in the other what seemed like one hundred dresses I had tried on previously and the ladies were so helpful! There were so many options to look through. The prices were wonderful and the... Read More ladies made the experience super easy and fun! I highly recommend Something New, Borrowed & Blue if you're looking for unique gown and a great experience.
---
Reviewed on

8/27/2017
Anna L
I had a wonderful experience! Allie was an amazing consultant; working with her felt like searching for the perfect dress with an old friend. I tried on several dresses and kept coming back to the first dress I tried on. I didn't feel pressured by anyone to purchase anything,... Read More and I didn't feel rushed either. I also loved the friendly atmosphere; there were a couple of other brides and their friends and families in there trying dresses on at the same time, and everyone was complimenting each other. I was given advice on what to look for in a seamstress since I live out of state. I am in love with my Chloe gown. It's the perfect mix of classic and sparkle. I love it even more now that I'm home!
---
Reviewed on

8/27/2017
Julia G
I loved my experience at Something New, Borrowed and Blue. I actually went to the store twice before finding my dress. The first time I visited, I worked with Kate. She was wonderful and very patient with me while I was trying on a variety of dresses. Unfortunately, at that... Read More time, they did not carry anything that I was looking for. She didn't pressure me at all to settle for a dress I didn't like and encouraged me to look on their facebook page to keep tabs on when they receive new inventory. Three weeks later I went in for another visit on a whim. I didn't even have an appointment. They were able to fit me in and Kate was there to help me again. She remembered what I was looking for and worked with me and family to find it. She felt like another friend helping me find my dress. When I put on my dress she got just as excited as we were "this is what we have been looking for!" I am so glad I found my dress here and had Kate to help me along the way! You can't beat the prices here and my dress came with a free veil! It was perfect!
---
Reviewed on

8/25/2017
Sophia H
I feel an obligation to review this company out of respect to other brides in the Cincinnati area that feel they are trying to save money, and that this is the best place to go. It is not. I was treated very rudely, and the owner was misleading with prices. I ended up getting... Read Moreauyfcbefvrafaxtfuutwwtrufxwrzdburayxxw my dress at European Bridal for $600, and it was stunning! When you are shopping at Something Borrowed, you are buying "off the rack." That means that, instead of having a dress made specially for you, you are buying a dress as-is, all sales final. This makes the dresses less expensive. EVERY dress shop in the Bridal District sells "off the rack." The selection is more limited at other stores, but the prices are actually cheaper than they were at Something Borrowed. In fact, the salesperson at European Bridal told me that European Bridal sells their off-the-rack dresses to Something Borrowed. Another downside of Something Borrowed is that because they are hand-me-downs from other stores, they have been tried on by dozens of other women. You could see that the dresses were somewhat damaged. If you are looking for a deal on a dress, I would suggest going to a different shop and asking to buy "off the rack." I got my dress at European Bridal within 1 hour of leaving Something Borrowed, and it was stunning. Also, Buzzfeed put out an amazing article about Amazon.com wedding dresses; there are some awesome ones on there for a few hundred bucks!
---
Meet The Manager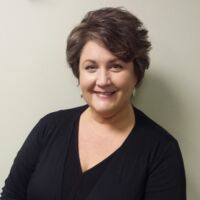 Martha Gardin
Hello! My name is Martha and I am the manager of Something New, Borrowed and Blue. I began my career in bridal when I was 21 so it's been close to 30 years working with brides and I still love it. My consultants and I can't wait to help you find your dream gown at an amazing price!