Home

Something New, Borrowed & Blue
About this Vendor
Designer gowns at 30-80% OFF RETAIL!
Proud to be the Reading Bridal District's only retailer of amazing designer gowns, priced at 30-80% OFF RETAIL! We scour the country for shops that are closing their doors and purchase their inventory. This approach allows us to offer our brides fantastic designer gowns at rock-bottom prices!
Details
Wedding Dresses, Dresses, Bridal Stylists, Plus Size Available, Fashion
Contact Info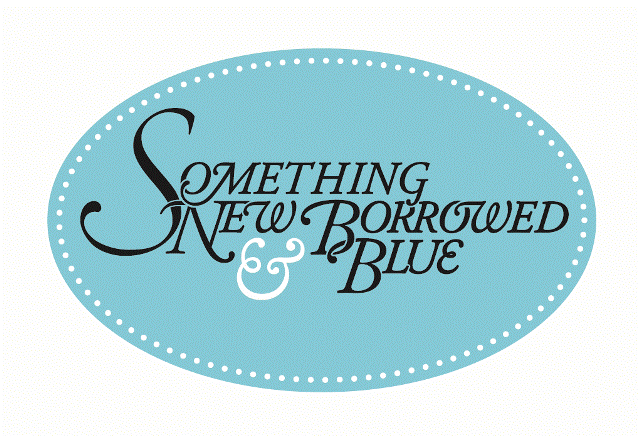 Reviewed on

7/31/2017
This is the place to go for your dress. I received the best service and and ended up with a stunning dress. I had gone to several salons and while the service was good it was nothing like it was at Something New Borrowed and Blue. The whole store seems to be invested in each... Read More bride and in the two hours I was there no bride walked out of there without their dream dress. And the prices are amazing! My dress is worth way more than what I paid for it!!!! Highly recommend this place, they have tons of dresses in tons of styles and sizes all hand picked for the store!
---
Reviewed on

7/07/2017
Elly T
We were greated with a friendly smile as soon as we walked in the door! Everyone was so sweet and helped me stay on budget. I'd recommed Something New,Borrowed and Blue to any future brides!
---
Reviewed on

6/11/2017
Lisa S
Since I had time to kill before my next appointment, I decided to give this place a try. Didn't think I would come out with my dress. I got an amazing deal on it and could t be happier. Everyone was so friendly there. Definitely would recommend this place to a bride
---
Reviewed on

7/31/2017
Natalie L
The prices are so reasonable for dresses that are just as beautiful as the rest. The ladies were very helpful and kind and made dress shopping fun and easy, unlike some of the other stores I visited. I highly recommend checking out Something New, Borrowed & Blue to anyone... Read More shopping for bridal gowns!
---
Reviewed on

7/30/2017
Amanda P
Staff is very friendly, dresses are beautiful, prices are very reasonable! Absolutely great! Just purchased my wedding dress there. Very happy!
---
Reviewed on

7/23/2017
Devon B
Was very disappointed after going here... My future sister in law had highly recommended it, so I was excited to see what they had to offer. We came in, in the middle of the week, right after the store opened with no appointment, (goal was fact gathering throughout several... Read More shops, not necessarily trying/buying dresses) we were scoffed at when I told her my budget and that we had no appointments, and were met with a "Well, good luck with that, none of the other shops can meet your budget and you won't be able to try anything on at any of the stores without an appointment". We were told that we would have to make an appointment to try anything on but we could peruse all we wanted. No one else was in the store so a little annoying but not a big deal. Made an appointment for later that afternoon and scoped out a few dresses to try on when we came back. We left and went to 3 other salons. After SNBB I was worried that they wouldn't be able help us because we did not have an appointment, and had a tight budget, BUT they ALL were so nice, helped picked out dresses, that were within budget and let me try on as many as I wanted. When we went back to SNBB at the time of my appointment, we were 30 min early but the store was still empty so we were able to be seen right away. Despite this I was told I could ONLY choose 3 dresses to try on. When I tried them on, none of them fit. Which under normal circumstances is frustrating but the consultant was rude and dismissive, making it worse. Mind you I was trying on the same sizes I had tried at the other 3 salons . Instead of offering help in finding dresses that would have a better fit, or offering any solutions whatsoever I got a "So are we done here?" Walked out after 10 minutes, and went straight back to European Bridal and bought a dress (off the rack!) I had tried on earlier in the day and was able to bring it home that day. Everyone has their off days, and it seems a lot of people had great experiences here, but I left feeling judged, and extremely frustrated. I hope it was just an off day, but it felt important to share my experience.
---
Reviewed on

7/22/2017
Allison M
Amazing staff and the prices are quite good as well. Whenever you buy a wedding gown, the veil is included with the price. I also bought my rehearsal dress there the same day!
---
Reviewed on

6/24/2017
Paige M
Very helpful and found me an amazing dress!
---
Reviewed on

6/14/2017
Jaimie M
I just bought my gown from Something New, Borrowed, and Blue this past weekend. The customer service was amazing! I made an appointment and when I walked in the door my consultant was ready to greet me. She really wanted to hear what I was looking for and make sure I could stay... Read More in my budget. She was happy to let me try on as many dresses as I wanted and made the experience so great by trying on different belts and veils. I ended up going to a few more stores before coming back and realizing a dress I had tried on was my dress. When I came back my consultant was more than happy to help me again and didn't make me wait at all. They even gave me a free view! I would definitely recommend checking this store out!
---
Reviewed on

6/08/2017
Shelby O
This is a great option for brides with a slightly smaller dress budget. Selections are a little more limited and you have to take it off the rack as-is (they're new dresses, but they don't order in different sizes, so for example if you love a dress and it's an 8, you're getting... Read More an 8). Luckily, I found a dress that fit me almost perfectly, but I did still have some expensive alterations to create the bustle, etc. But the staff was great, including the manager. I also love that they threw in my veil for free! Saved me probably $100 or more just in veil costs alone! I am slow at making decisions and like to sleep on things, and they encourage you to walk away with your dress that day or else it "might not be there anymore" so I did feel that pressure, but when the thought of someone else getting my dress made me queasy, I knew I had to get that one! Definitely work taking a trip to see what they have in store.
---
Reviewed on

5/24/2017
Kylie M
The ladies at Something New Borrowed Blue were absolutely amazing! They weren't pushy on getting me into any dresses I didn't like, they stayed well within my budget, and made me feel beautiful in every dress that I tried on!
---
Reviewed on

5/13/2017
Jenny S
I had an awesome experience at Something New, Borrowed & Blue!! Great selection of great quality gowns for amazing prices!! I even got a free veil with my purchase! The service was great and the bridal consultants were quick to encourage me with different ideas and things they... Read More saw :) I will recommend it to new brides!! Thanks again!
---
Reviewed on

4/14/2017
Amber H
Beautiful Selection and wonderful service!
---
Reviewed on

3/29/2017
Katie S
I found my dress here! The woman, Katie, who was helping me was amazing and very understanding! It was fun and relaxing, not stressful at all.
---
Reviewed on

3/15/2017
Britney B
All of the staff were amazing! Especially Jamie! I tried on at least 10 dresses and really liked one but I wasn't set. Jamie knew exactly what I wanted and went and got another dress for me. I tried it on a fell in love! She definitely takes the time to know what the bride wants... Read More in a dress!
---
Reviewed on

3/04/2017
Hannah C
I bought my dress today at Something New, Borrowed, Blue and was blown away with the customer service I received from the sales associate who helped me! Her kindness and enthusiasm was so genuine. The selection of dresses was amazing (at a beyond amazing price). Having just... Read More come from another bridal store in the district, I was shocked at the low prices and quality of dresses! So excited to have the perfect dress!
---
Reviewed on

2/26/2017
Jordan P
Awesome staff and very helpful!
---
Reviewed on

1/30/2017
Elaine T
The consultants at this boutique were AMAZING! From the moment I arrived at my appointment, they respected my budget, and helped guide us through the dresses to hunt down the styles I liked. They were extremely knowledgeable on how the different dresses I tried on would be... Read More altered to fit my figure, and all of the dresses were in near perfect condition (especially for being an all sample sale store). The deals were real; I saw that same gown I got at another store for double what I paid at Something New, Borrowed & Blue. And the selection was huge!! I didn't have high expectations because I don't usually enjoy shopping, but I found three different dresses that I loved. The only stressful part was deciding between three perfect dresses. I can't see enough good things about them.
---
Reviewed on

1/30/2017
Meghan S
I just recently bought my wedding dress and my experience was amazing. I wasn't sure what to expect by shopping at a Bridal Outlet but I was pleasantly surprised. I am a curvy woman who wears a street size 14 and am always concerned there won't be dresses for me to try on. I had... Read More multiple rows of dresses to choose from. My dress is beautiful. I can't say enough about how awesome they treated me and my family. Thank you so much. I can't wait to wear my dress down the aisle.
---
Reviewed on

1/29/2017
Katie S
I went in with no appointment just to look around with no intentions of buying my dress. They said they had time for me to try a few on if I would like.. I fell in love with my dream dress and bought it that day!! Megan was an awesome consultant and everyone that worked there... Read More was so kind, honest and up front about their dresses. LOVED THIS PLACE!
---
Reviewed on

1/24/2017
Brittany C
Jami was absolutely incredible. I tried on all the dresses I picked out, but they didn't fit as I had hoped. Jami suggested a dress for my body shape and I immediately fell in love!! I said yes to the dress!! I only paid a fraction of the price, and I also got my veil, spanks... Read More and bra there too!
---
Reviewed on

1/23/2017
Abby H
Love this cute boutique! Very easy to find in the Reading Bridal district! Everyone was very welcoming and helpful! I really felt like they made my experience special for myself, my mom, and sister. They listened to my needs. Of course I loved the pricing. I was shocked to find... Read More such a gorgeous dress at reasonable pricing. Thank you to all the ladies there!
---
Reviewed on

1/23/2017
Shelby B
This place is awesome. They are so sweet and helped me find the perfect dress so my perfect day.
---
Reviewed on

1/16/2017
Alex P
I found my dress at Something Borrow, Blue and New! It was the second dress that I tried on and I love it. The prices are great. There is not a lot of room for people to stand, so don't bring a large group with you if you shop here. It is also quite crowded when there are... Read More multiple appointments so we didn't get a very personal experience. Overall, I would recommend it but those are some things to keep in mind.
---
Reviewed on

1/11/2017
Savannah H
I cannot say enough good things about this shop! This was my first stop in my search for the perfect wedding gown. My consultant was Jami, and to say she was amazing would be an understatement! She listened to what my thoughts and ideas were on what I would love to see in my... Read More dress and she found the perfect one!! She was so friendly and personable and I absolutely adore her. She has a certain spark that you instantly connect with and everyone in the shop just makes you feel like family! Prices are great as well as selection!!! If you are looking for a gorgeous dress at a great price I would definitely make this shop one of the first you go to!!
---
Meet The Manager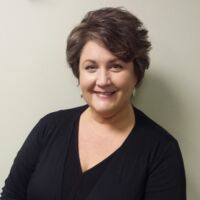 Martha Gardin
Hello! My name is Martha and I am the manager of Something New, Borrowed and Blue. I began my career in bridal when I was 21 so it's been close to 30 years working with brides and I still love it. My consultants and I can't wait to help you find your dream gown at an amazing price!