Home

Something to Celebrate
About this Vendor
Your Big Day is Definitely Something To Celebrate
Details
Country, Disco, Jazz, Pop, Rock
Ceremony, Reception, Wedding
MC Services, Recorded Music, Sound Equipment, Music
Contact Info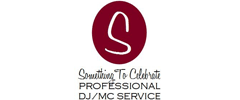 PO Box 33, Wheeling, IL
Servicing Chicagoland and the Suburbs
DJ Mike is Amazing!
Reviewed on

11/05/2014
Kara W
DJ Mike was amazing! He was fantastic to work with during the planning and he was great as the master of ceremonies during the reception. He was all about making our wedding represent us, not having it be some cookie cutter reception. We put together a couple spotify play lists for music we wanted during the cocktail hour and reception and he took those ideas and ran with them. Our dance floor was overflowing the entire time; it was perfect!
---
Mike is AMAZING
Reviewed on

9/15/2014
Jean D
Booking a DJ for your wedding is one of the hardest choices to make! Mike IS amazing! He was easy and fun to work with from start to finish. He had great ideas and was super accommodating to every request we made. Every email and phone call was met with a smile. He made the night and ALL of our guests had nothing but great things to say about Mike. Look no further...here is your personal DJ at your service. Thank you so much Mike for making our experience not only stress free but also super enjoyable! You the man, Mike!
---
Best DJ ever
Reviewed on

1/03/2014
Melissa S
DJ Mike is amazing. He will help with anything he can. He was responsive and reasonably priced. His lighting and equipment looks professional, and he mixes one song right into the next, so there isn't a single break in music all night. He took great care into making sure names were announced correctly and every last second was coordinated as we wanted. He worked directly with the photographer and videographer to make sure they are available at key moments of the reception. We received so many compliments on DJ Mike. In fact, my MOH signed a contract with him shortly after my wedding.
---
DJ Mike is the best!
Reviewed on

8/21/2013
Kristi B
We are so glad we went with Something to Celebrate! From our first meeting, Mike impressed us with his organization and attention to detail. He is extremely thorough so everything went very smoothly. On the day of our ceremony, Mike picked up on a few details and used them to make our experience even more personal. We heard many rave reviews from our guests and the dance floor was full the whole night! I HIGHLY recommend Something to Celebrate!
---
AWESOME DJ and MC!
Reviewed on

8/11/2013
Nicole C
We booked DJ Mike after a friend recommended him, and we could not have been happier with our choice. DJ Mike was very helpful throughout the whole planning process. He helped us to plan our reception timeline and worked well with our musicians. I gave him a list of songs to play throughout the cocktail hour and dinner, as well as suggestions to play during the reception, and DJ Mike executed everything perfectly. DJ Mike was not only a great DJ, but he was an awesome MC. He was very professional and organized, and he made sure the dance floor was packed the whole night. I had asked about renting uplighting (which is another service that he offers), but then decided that it was out of our budget. Mike surprised us on the night of our wedding by bringing a few uplights free of charge. That gesture really showed me how much he cares about his customers and loves his job. One of the reasons that we booked him was because we could tell that he would go above and beyond to make sure that we had the wedding of our dreams. We recommended DJ Mike to another friend, who also booked him for her wedding. We LOVE DJ Mike and HIGHLY recommend his services!
---
We danced the night away!
Reviewed on

8/08/2013
Pam D
From the moment we met Mike we knew he was the right DJ for us. He was professional in his presentation and follow-up, easy to talk to, humorous, and best of all - he listened to how we envisioned our reception. I knew we were in good hands and that I could relax and enjoy myself. We had the best hora ever and our dance floor was filled the entire evening. Mike also played our ceremony music and knew the exact right times to fade in and out and transition to new music. Mike is also a great mediator - my husband and I had different ideas about music and Mike was able to bring it together in a way that we were both happy.
---
We were dancing all night!
Reviewed on

8/05/2013
Maureen F
I found DJ Mike on the Knot and I am so glad that I did! He was a great value, very attentive to our every need, and kept the dance floor rocking the entire night! SO many people told me it was the most fun wedding they had been to in a long time and DJ Mike ran out of business cards by the end of the night!
---
Mike is the best!! Pick him if you want a fantastic wedding with the best DJ ever!
Reviewed on

8/02/2013
My Wife and I's wedding in June of 2013 would not have been a success without Mike. He was extremely accommodating to all of our requests and wants. He kept everyone dancing from the moment the dance floor opened up. You can see how much everyone is enjoying themselves in the pictures of the packed dance floor throughout the night. We have gotten endless compliments on how fun the dancing was and how great the DJ was. You cannot go wrong with Mike! I recommend him to everyone I talk to about weddings!
---
Fantastic!
Reviewed on

8/02/2013
Barry C
Mike did a fantastic job...everything we could have asked for and more. I would highly recommend to anyone.
---
Easy from start to finish
Reviewed on

8/01/2013
Nicole G
D.J Mike was really awesome to work with. He knows what he is doing, and We knew we didn't have to even think about anything on our wedding day. Thanks!!
---
2 in 1! DJ & MC= Awesome
Reviewed on

1/24/2013
Alina B
Mike was great to work with before and during our wedding. He understood some of our concerns related to the music content and music style. I (the bride) am coming from a very conservative background and my husband is not. Mike was sensitive to both sides. He screned all the song requests before and during the wedding for content and style, just as we requested. He also did a great job being an MC. He made sure he got everyone's name right.
---
Personalized and Attentive DJ
Reviewed on

11/21/2012
Colleen L
Mike was a joy to work with! His attention to detail, genuineness, enthusiasm, and obvious passion for what he does is what sold us on him from the start. We were not disappointed. In advance of the wedding, he found a way to execute all of our wishes while providing feedback on how they would affect flow. He MCed a mini beer pong tournament, made a mashup of songs for a surprise father/daughter dance, coordinated a happy birthday song, and played a special request song for one of our groomsmen. He was the best on the day of the wedding. He was very conscious of making sure the photographer, family friend taking the video, and our parents were present at all the big events. His calming presence in communicating with us throughout the night was great and he was very good at not interrupting but moving the night along. If you want someone that will treat your wedding as though it is his own, go with Mike. He will not let you down.
---
Great DJ
Reviewed on

11/13/2012
Monica B
I would highly recommed DJ Mike. He was great to work with and kept our guests dancing all night long.
---
You can't go wrong with Something to Celebrate
Reviewed on

10/14/2012
Nikki S
I can't say enough about DJ Mike and Something to Celebrate. We knew we liked DJ Mike from the moment we met with him! In a matter of minutes he was already helping us come up with ways to improve our sports themed wedding. He was totally committed to our idea and wanted to make sure it was a success. From the moment we got to the reception, we were already pleased with DJ Mike. He was already set up and ready to go and had the music going. He started coordinating everything from there. He played all the music we asked him to and added songs that we didn't think of that we loved! Our guests had an amazing time and so did we! The reception went so smoothly! It couldn't have been more perfect.
---
DJ Mike made our wedding!
Reviewed on

9/17/2012
Mary D
We told DJ Mike that we were all about the music- that's what makes a wedding memorable. We also told him that we had a lot of introverts coming and his challenge was to get them dancing. Oh my gosh! The dance floor was packed all night. DJ Mike was very low key - never stealing the spotlight from the bride and groom- but totally fun. He had great ideas for music and games. Everyone is still talking about how much fun they had on the dance floor. Plus, people were having so much fun dancing that they didn't stop to drink. Our bar bill was wayy lower than we had planned. I really felt that Mike wanted to give us the celebration WE wanted. Thanks, Mike!
---
Awesome and truly caring DJ
Reviewed on

6/19/2012
Stacy S
Mike was outstanding! He was constantly involved in the reception, surveying the crowd, and kept them dancing. He even joined in on the dance floor teaching people how to do a dance. He learned how to manipulate the dance floor lights and made a production out of the maid of honor and best man speeches, which was hilarious. He helped us with our slideshow technical difficulties, which was so helpful. During the planning process, he was adamant about pronouncing the wedding party names correctly. He purchased songs at the reception that people requested that he did not have. He made sure that I was having a good time, and regularly asked me if I needed anything. He was enthusiastic and always looked like he was having a good time. Everyone at the reception raved about Mike!
---
A Great Pick!
Reviewed on

6/12/2012
Bethany
DJ Mike did an amazing job! Before the wedding he was prompt to return phone calls and emails and on the day of everything flowed together great. We Would definitely recommend.
---
DJ Mike Seaquist
Reviewed on

4/17/2012
Jessica H
DJ Mike was an absolute pleasure to work with - he was fun, energetic, and kept everyone dancing at our wedding reception! As an out-of-town bride/groom, Mike made it easy to work with him by communicating with him via email, phone, and meeting us in person the few times we were in town. He listened to our ideas and had lots of great song suggestions to match our personalities, as well as to go with the overall feel of our reception. His mission of the night is to make sure that everything is stress-free for the bride/groom, and he does a great job succeeding at this. He kept everyone dancing the entire night, and our guests had a great time - we received compliments all night long
---
AMAZING
Reviewed on

1/24/2012
NINA M
Mike is a awsemone DJ. I had my wedding on New Years Eve 2011. All of my guest were on the dance floor. He kept the party going. Whatever you need Mike takes care of. He helped me threw the whole planning process of picking songs and creating my own special songs.
---
This is the DJ for you...
Reviewed on

11/02/2011
Al H
Mike is an awesome DJ/MC. You can see that he really cares about what he does/ his clients. He really made our wedding a fantastic night. I HIGHLY recommend him for any occasion requiring a DJ/MC. Thanks for Everything Mike!
---
Great DJ
Reviewed on

10/07/2011
Liz J
Mike went above and beyond on the day of our wedding. He made sure my husband and I were having a great time at our wedding. He met with us before and we planned out the music selection and he was very hands on in the planning process always making sure we were getting what we wanted. He came up to us multiple times through out the day of the wedding making sure we were having a good time. He kept the dance floor full through out the night and he was very energetic and making everyone feel at ease.
---
Mike is More Than Just a DJ
Reviewed on

9/16/2011
Nicki H
Although at first Mike might not appear as the DJ type, he should be your first pick! Being a first time bride, I had no idea what I was doing. Mike helped not only with the music selection, but also with general wedding details. He facilitated the wedding beautifully, and even checked to see if we needed a drink! Mike is very friendly and professional, and prevented many bridal freak-out moments. I highly recommend Mike!
---
I never left the dance floor!
Reviewed on

8/28/2011
Teresa M
Mike made our wedding special! Prior to the wedding he provided a ceremony/reception planning guide which was helpful and eased some of my stress. He was very thorough, for example he made sure to practice the names of those in the wedding party and he was very flexible with last minute changes. Weeks after the wedding, I still have people mention how much fun they had, how they never left the dance floor because the DJ was awesome and he played the best music! Thank you Mike for making our wedding extra special!
---
Pleasure to work with
Reviewed on

7/26/2011
Hannah G
From beginning to end, working with Something to Celebrate DJ Mike Sequest was a true pleasure. He was accommodating at every turn, from meeting my fiance and I in person to discuss our wedding to working with last minute changes to the reception schedule. He was extremely respectful of us and our requests, was pleasant and upbeat, and was an awesome DJ! His mixing work was really top notch. Awesome deal for excellent service.
---
Makes the Party Uniquely You
Reviewed on

6/22/2011
Diana N
Mike will take whatever ideas you have and run with it! Not only did he keep everyone dancing all night long, but he made some great suggestions to go with ideas we already had. He is a great announcer, has a great sense of humor and works hard to make your wedding the way you want it. The best part was the fact that if you want music he doesn't have, he will get it for you right then and there. We received many compliments afterwards about how great our wedding was and part of that credit has to go to Mike.
---
Send Message