Home

Spanish Hills Country Club
Amenities + Details
Amenities
Handicap Accessible

Liability Insurance

Indoor

Reception Area
For more details about amenities, please message the Venue.
Bar + Drinks, Cakes + Desserts, Food + Catering, Planning, Rentals + Equipment, Service Staff
Contact Info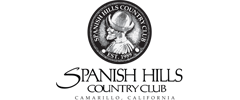 999 Crestview Ave, Camarillo, CA
Indian wedding at Spanish Hills
Reviewed on

11/25/2014
Parita D
My husband and I went to see Spanish Hills about 10 months prior to our wedding date and we met with Tania. She took her time in showing us the property, gave us some information about the venue and offered to see what availability they had. A couple weeks after she informed me... Read More she was leaving to pursue another job opportunity and left Briane in charge. That is when everything went downhill. Briane rarely has any time slots available to meet her clients, she has Mondays off and sometimes is out of the office on Tuesdays as well so you can not get any information until mid week. The venue only provides BLACK plastic wear for weddings, if you want white you will need to buy it yourself. The venue has a max capacity of 264 but does not have outdoor seating for that many people which adds additional rental costs. The venue staff do not help with set up of any rental items. During the wedding lunch, many of my guests reported the staff were not around and did not have proper water service. If you want to have tea or coffee at your wedding or reception, then you have to pay $2 per cup on top of the catering you have already paid for. The venue only allows white florals, if you want any other color you have to have fake ones. You can not take any items to the venue the night before, they have to only be there the morning of (9am I believe) so allow for this if you have a morning ceremony. There are a lot of hidden details like the ones mentioned above which made the venue very hard to work with and inflated our cost.
---
Incredible venue!
Reviewed on

10/28/2014
Dayna w
I cant say enough great things about this venue and the hard work that our coordinator Jen put in to make our wedding so amazing. This venue is gorgeous. 70% of our guests were from the east coast and we wanted them to truly experience the beauty of California. This venue... Read More provided that and more. The staircase where we had our ceremony was epic. I brought in very few flowers as their landscaping was superb and the natural beauty of the space was all that was needed to make a gorgeous ceremony. The cocktail hour overlooked the hills and valleys of Camarillo and couldn't be more stunning. The reception room was so elegant with the fireplaces, chandeliers and bay window. The staff was fantastic and provided excellent service. I am an event coordinator myself so letting go of putting up the decorations i brought was hard. Jen executed my ideas with accuracy and ease. I could finally rest on the day of the wedding knowing she was in charge. If you are looking for an all inclusive wedding location with outstanding beauty and elegance, great food, flexibility and ease of planning...this is the spot! You wont be sorry! The photos turned out fantastically and my guests still talk about how amazing the venue was.
---
Spanish Hills wedding
Reviewed on

5/11/2014
Sarah P
This venue was perfect for our wedding. We wanted a venue that would comfortably fit over 180 people both for the ceremony and the reception and Spanish Hills accommodated our large wedding very well. Bridget was our coordinator and helped my bride and I out every step of the... Read More way by answering any of our questions and making helpful suggestions when it came to planning and vendors. The food at the reception was delicious. The wedding ceremony and reception were both set up by the staff and looked great. Spanish Hills is a beautiful location with great views of the valley, great for pictures. This location was a great venue for our wedding and we couldn't be happier.
---
AMAZING
Reviewed on

4/18/2014
Megan M
Briane Goodman is AMAZING! She made this whole process so simple and perfect. We researched a bunch of venues to get prices and packages before we visited any. Every venue had packages that didn't meet what we wanted or had extra things that we didn't want to pay for or you... Read More had to buy things individually (which really adds up). Spanish Hills had the perfect package for us with everything we wanted. Their preferred vendors list is amazing because you have to get a perfect review from at least ten brides before you can be placed on it so you know these people are good. We found at least 5 of our vendors using their preferred vendors list. Briane was our coordinator. Even though she was pregnant and left on maternity leave during part of the planning - she was on top of everything and we felt as if she never left us. Planning our event was amazing and easy and everyone we dealt with was pleasant, enthusiastic and extremely responsive. Briane really made us feel special and like our event was the event of the century. The night of the wedding, Briane took her time to show my mother around the room personally. Had a waiter bring my mother a signature drink so she wouldn't have to miss out on anything. There was also a drinks waiter and an appetizer waiter assigned to the bride and groom and the bridal party for when we were taking pictures during the cocktail hour so we didn't have to miss out on anything. When we got inside, we had two waiters assigned to the sweetheart table to make sure we always had food and drinks and didn't have to leave our post. The captain also came up to us multiple times to make sure we were doing alright. They reheated our food when we were up making rounds so we didn't get to touch it until it was cold. They also made sure to pay attention to my parents and treat them like the guests of honor. I appreciated the lengths they went to to make sure that the "important" people were taken care of properly. The venue was beautiful and everything from the initial meeting to the tasting to our wedding was nothing short of magical and perfect.
---
Amazing and Affordable Venue
Reviewed on

3/03/2014
Carly
From our first appointment we had to view the venue both of us knew right away this was the one. The rich details in and outside kept making our jaws drop, it's beautiful!!! Bridget was our go to person and answered every one of my countless emails. We were able to make... Read More several changes leading up to the wedding. She was in contact with my vendors to make sure they had the proper insurance paperwork. At the rehearsal Bridget walked us through everything and was real helpful helping us decide some last minute things for the ceremony, like where to stand and accommodate my dad to walk me down the aisle for just a short distance. We also dropped off everything for the wedding the day before and I made instruction cards on where I wanted things placed. On the day of the wedding we got to take a sneak peak of the reception room and OMG!! The room was gorgeous even more so than I envisioned. SHCC did a great job placing all of our items. The ceremony site was also perfect and spot on. We did not hear any negative reviews only great ones. A few guests raved about the food and the service, the staff all comes out at once and does a little spin number before placing the food at the tables all at once. The food was a little different from what we tried at the tasting but it was still pretty good, I actually did not notice the difference. If you want to blow guests away with your venue and service this is the place to do it.
---
Awesome location and great service!
Reviewed on

10/22/2013
Ashley N
Spanish Hills Country Club proved to be a stunning site for our ceremony and reception. We were given so much flexibility to design the space and Spanish Hills fully delivered on the entire set up. It was exactly how we had envisioned it! Our wedding coordinator, Tania, was... Read More accessible, professional, and very organized. She also went above and beyond to accommodate our special requests, answer a colossal amount of questions and emails, and handle all communication with their vendors on our behalf. Our entire evening was executed flawlessly and we received numerous compliments on how beautiful the site was. We highly recommend using Spanish Hills Country Club for a wedding to be remembered forever!
---
Venue
Reviewed on

8/13/2013
Aline B
Loved the facility. Service was great. Guests complained about bar tender being rude and the food picked up before guests were done eating. Other than that, the location was amazing. Staff was helpful with the planning. Food was delish.
---
Tania is the BOMB
Reviewed on

8/11/2013
Melanie R
I had an absolutely amazing wedding. Everything was perfect. Tania is the BOMB. She was so accommodating and she knows exactly what she is doing. The site was beautiful, food was delicious. I looked at Sterling Hills also and Spanish Hills gave me a much better deal and the... Read More location is so much more beautiful. Plus Tania was so much more helpful. I loved the entrance the waiters have when they bring the food in. I cannot say enough about how pleased I am. Thank you Tania!!!
---
Beautiful setting
Reviewed on

7/21/2013
Caitlin J
I just had my ceremony and reception here! My family and friends were so impressed with the site. My day of coordinator did a really good job on the day of the wedding. The wait staff were all very helpful and friendly. The food was great. Our wedding was perfect!
---
Beautiful site, some day of challenges
Reviewed on

11/13/2012
Alexis H
Spanish Hills is a gorgeous site and the staff are helpful and friendly, our coordinator, Briane Goodman was a gem throughout the process. However, the site is a bit remote which, if people will be having a few cocktails without worry, necessitates a shuttle to hotels,... Read More which the site does not coordinate with shuttles at all. Our shuttle couldn't figure out how to get in to the club driveway and was waiting out on the curb outside of the club where guests couldn't even find it. So the second half of the wedding we were scrambling to figure out where the shuttle was and direct people to its location. The other is the bathroom situation. While the club is enormous, you only have access to the banquet side of the site where the is only one men and one women's lounge. There is no where for guests to use a women's restroom/lounge because I (the bride) was in it taking pictures and trying to hide before the ceremony. Especially since the site is sort of remote, everyone had to use the restroom once they got there. Women ended up having to use the men's restroom. Also if you aren't planning on seeing your significant other before the wedding, there aren't a whole lot of places to hide and that relies on the day of coordinator herding people around. Since the day of coordinator could only be at one place at a time, it often left the bridal party and the couple at a loss of where we should be or what we should be doing. Besides logistics, the site was gorgeous and is lovely in pictures. Weather is perfect and the food is delicious. If you can figure out some logistical solved for a few minor issues, it is the perfect venue.
---
Dream Wedding
Reviewed on

10/18/2012
Linda Z
Our wedding at Spanish hills was simply breath taking. It was the wedding of our dreams. Our guests could not stop talking about the venue. Truly worth the price!
---
PERFECT.
Reviewed on

7/26/2012
Neda A
I could NOT have asked for a better wedding venue experience! Spanish Hills is gorgeous--the perfect blend of the garden, outdoor-wedding feel for the ceremony, and the elegant indoor ballroom for the reception. This venue was the best choice for us in terms of budget, beauty,... Read More and convenience, AND it was perfect for our guests--everyone loved the food (one of the best meals you will ever eat in your life); easy-to-navigate setup; beautiful location; plentiful, close-by, and complimentary parking; and even the weather (nowhere else in So Cal can you have a wedding in July where the weather is PERFECT--sunny but not blinding, warm with a slight breeze). Be sure to book with Tania T. as your wedding day-of coordinator. She is so accommodating, answered every question I ever had, always responsive and easy to get a hold of, and flexible. Booking with her was so simple and easy. Not to mention she is always smiling--she genuinely loves what she does. She double-checked every wedding detail (timeline, meals, setup, etc.) and even laid our all our decorations for the guest table, sweets table, etc--we didn't have to worry about any setup, she did it all perfectly. The day of the wedding, everything was ready the MINUTE it was supposed to be. The chef even went out of his way to accommodate our special request for a Persian-style fruit table. My favorite touch was when they sent a staff member with a platter of appetizers just to follow the groom and myself around during our private photo session while all the other guests were eating appetizers during the cocktail hour--a very nice touch, since we would have had no other chance to eat the amazing appetizers, and because we were starving. Nowhere else can you find this level of service and personal attention coupled with such an elegant, classy location and such wonderful food for this price! They also don't have any ridiculous hidden fees--they don't charge for cake cutting, etc. Book with them! Our wedding went so smoothly thanks to Tania, and it was a HUGE relief in terms of our budget!
---
Great Service
Reviewed on

5/23/2012
michelle p
Excellent service and great communication with me throughout the event.
---
4.14.12 Love and Ross Wedding
Reviewed on

5/03/2012
Caitlin L
I fell in love with Spanish Hills the moment I walked inside the ballroom. I loved the fireplaces, chandeliers, the fact that everything was in one room and of course that we could get married right outside. Everything went amazing the day of even though we had to bring the... Read More cocktail hour inside due to weather. I worked with Bridget who made everything so easy during the entire process. The only down fall is there was no bridal suite. I ended up seeing a few guest before the wedding because we had to get ready in the only restroom. Other than that I loved getting married there and loved how our pictures turned out.
---
Gorgeous location
Reviewed on

11/07/2011
Stephanie K
Great venue, beautiful grounds, reasonably priced.
---
perfect!!
Reviewed on

10/24/2011
Nicole L
Spanish hills was amazing!! As a bride that was planning her wedding away from home a good venue was a must! It is beautiful inside and out, food is delicious and Brian the coordinator is great to work with. All my guests loved the venue. I had everything I wanted, outdoor... Read More ceremony indoor reception, specialty cocktail even a late night snack, which was a French frie station. Everything was PERFECT!!!
---
Perfect wedding venue
Reviewed on

9/29/2011
Jacky g
We just got married at Spanish Hills and loved it. The experience was great, the ceremony site was great and the cocktail location was great! The packages were reasonably priced and everyone that attended our wedding said it was one of the best weddings they have ever been to.
---
Dream wedding venue!
Reviewed on

9/15/2011
Anne C
Spanish Hills is perfect in almost every way! The first time we toured the venue, my husband and I knew that we could see ourselves getting married there. It is a gorgeous location, beautiful grounds, stunning reception ballroom - everything you would want is there. Our... Read More wedding coordinator at Spanish Hills was Briane Goodman, and she was great to work with! Big thanks to her for orchestrating everything before and on the day-of - everything went very smoothly. For such a gorgeous, exclusive venue, their wedding packages are actually very reasonable for what they offer compared to other venues in the area. We were surprised because we didn't have a huge budget by any means, but were able to have hosted bar all night long and filet mignon! Speaking of food, their catering is fantastic - all of their food is delicious, but the filet mignon is especially good...we got so many compliments from guests that their meals were excellent. My groom and I did actually get to eat our meals and we enjoyed them to the fullest!! The venue is so pretty on it's own, we didn't really need to decorate it as we would have to if we were in some hotel's ballroom or something. That way we saved money on centerpieces, lighting, and other decor (we had simple centerpieces and just candles around the room and it looked so beautiful!) One thing that they need that I would say is a con is that the don't have a bride's room for getting ready...just the ladies restroom. Although it is big and nicely appointed, it wasn't very private from guests and country club members. I got my hair and makeup done before I got to the venue, so all I had to do was put on my dress and jewelry there...I'd recommend that if you book here. It really was our dream wedding, I couldn't have imagined getting married anywhere else. I'm still waiting to see the photos from my photographer, but I'm absolutely sure that your photos will be stunning at this location...it is just so beautiful in every way. It's relaxed, elegant, and magical! Love Spanish Hills!!
---
Oustanding venue, spectacular wedding!
Reviewed on

7/28/2011
Diane B
My husband and I held our ceremony and reception at the beautiful Spanish Hills Country Club earlier this month. Everything from the helpful staff to the lushly landscaped grounds to the superb food made our wedding day absolutely perfect! The synchronized food service is an... Read More excellent touch that makes Spanish Hills both elegant and memorable. Our wedding coordinator, Briane Goodman, was so helpful and easy to work with. She was incredibly prompt with answering questions and was a wealth of resources for vendors and other wedding ideas. The grounds at SH are SO perfect for photographs that we ran out of time before we could take pictures at all the breathtaking spots. From the fountains to the palm trees to the birds of paradise to the Spanish style architecture, the country club truly has it ALL. There is not a thing I would change or wish Spanish Hills had; it is really a remarkable venue with the highest quality staff, grounds and food. I give Spanish Hills Country Club my highest recommendation and hope you enjoy it as much as we did.
---
Great!
Reviewed on

6/07/2011
Kristin B
I loved the setting and the decor....it was perfect! The coordinator was very helpful. Everyone loved the food!
---
Spanish Hills Country Club Was My Perfect Venue
Reviewed on

5/17/2011
Stephanie W
When I saw the advertisement for Spanish Hills, I knew the place was special. When I saw it in person, I was blown away. I live in the Los Angeles area and I toured a number of wedding venues that were close, but they did not have the "wow" factor I was looking for and that... Read More provided enough value per dollar. When I saw Spanish Hills, I knew I found the perfect venue and it actually exceeded all my expectation. Not only are the grounds beautiful and break-taking, the quality of food and service was top-notch. One of my guests actually told me that my wedding was a "class act" from beginning to finish and I felt this compliment was carried through by Spanish Hills and their team. Inside, there are beautiful chandeliers and these cozy fireplaces. I actually had terrential rain on my wedding day so I had to have my wedding indoors, but it did not take away from the beauty of ambiance of the event, it actually added to it! The team also diligently worked to keep me happy and stress free. The food was amazing and the Spanish Hills team was beyond accommodating. If you are looking for a classy and romantic venue, Spanish Hills is definitely the place!
---
The Best Wedding Venue Ever
Reviewed on

11/28/2010
Maureen K
Spanish Hills Was so hassel free and very accomodating I would reccommend this place to anyone
---
Great venue, Great service.
Reviewed on

6/28/2010
Kathryn H
We had an absolutely great experience at Spanish Hills Country Club. They do so many weddings, they have it down to a science. The place is gorgeous, the food is terrific, the service is outstanding, and the prices are competitive. Can't say enough good things about it.
---
Fairytale Wedding at Spanish Hills
Reviewed on

5/31/2010
Leanne S
My now husband and I looked everywhere in LA for a reception spot. After our initial meeting at Spanish Hills, we instantly knew that it was the perfect venue! Both of us and our family do not drink and most of the venue's would not let us apply the money we wouldn't be... Read More spending on alcohol on other things such as extra food, coffee service etc. except for Spanish Hills. Everything was phenomenal from our coordinator, Hallie Pierce, to the simultaneous dinner service, the amazing food, and the gorgeous setting of the club. We had several vendors who were absolutely horrible but we could not give Spanish Hills more praise for being such a wonderful reception venue. The only thing that I wish could have been different would be if they had a private room for the bridal party for changes, make-up/hair etc. instead of having to use the ladies bathroom. Other than that, Spanish Hills is the most spectacular venue to have your fairytale dream wedding.
---