Home

Spinning Leaf Films
About this Vendor
Modern. Story Driven. Wedding Films
Details
Contact Info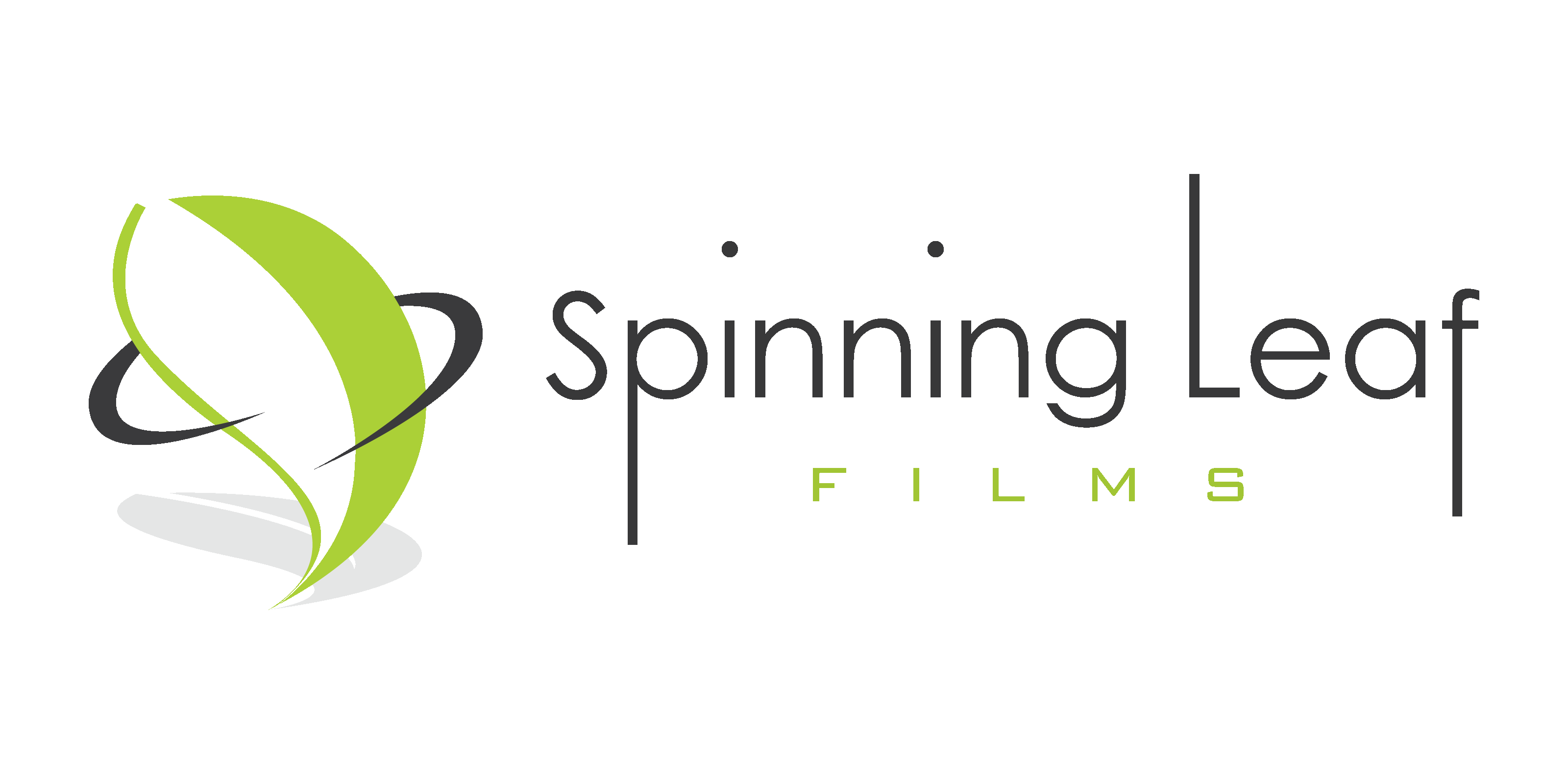 Austin, TX
Austin / Dallas / Houston
Best Money Spent from our Whole Wedding
Reviewed on

1/02/2015
Natalie B
This was by far the best money we've spend out of our whole wedding budget. Spinning Leaf Films completely surpassed any expectations we had for our wedding video. It isn't really a "wedding video" it's a priceless recap of our day that brings all the little pieces of the wedding planning process together in one amazing short story. It's our love story, and it had strangers in tears. Every edit, every song, every touch that LeVan and his team made to our day was magical. It was a joy having them there to be a part of our special day. They were present where they needed to be and captured every moment perfectly. The video was better than I imagined the actual day. DON'T FOREGO THE VIDEO! You will not regret using Spinning Leaf Films to capture your story. In addition to the end result they are super easy to work with, respond to emails promptly, and provide all the details outlined in the contract without extra fees. Best $ ever spent!
---
Spinning Leaf Films will rock your world! 10 star rating!!
Reviewed on

4/16/2014
Kristin C
LeVan from Spinning Leaf Films is by far one of the most talented videographers I have ever had the pleasure of working with. As a coordinator, I know that videography is one of the things that brides cut when they don't have the money in their budget, but cutting out funds for this company is heart breaking. Not only do they offer several different packages for their clients, LeVan goes out of his way to create creative, one of a kind, never dull, not even close to a cookie cutter film creations. I have had the pleasure of working with him with previous clients and knew that without a doubt I had to have him for my own wedding. We chose the same day edit package because I knew it would give my event that "wow" factor with all of my guests. The same day edit is where LeVan and his fabulous staff film and edit your wedding day footage simultaneously to create an epic 2-3 min short film that is played at the end of your wedding. Let me just say when mine was played there wasn't a dry eye in the place. My husband and I were both sobbing. LeVan is the Spielberg of wedding films. He doesn't just give you a video with you walking down the aisle, some toasts, and a few dances. He creates a film with various points of view and uses his ingenious creativity and that of his staff to show you your day not only through your eyes, but those of your guests, as well as an outsider. He has the uncanny ability to pick up on all those little details and relationships. He has the ability to capture not just those traditional moments but the emotions and feelings throughout the special day. Lastly, his superior level of cinematography can make a random stranger that watches your video shed a tear. If you don't believe me just click the link: https://vimeo.com/91477825. I would recommend Spinning Leaf Films a million times to anyone and everyone that wants to relive their special day over and over. LeVan is the best and so amazing! I want to get married again just so he can create another video for me.
---
BEST Wedding Decision I Made!
Reviewed on

11/22/2013
Michelle J
Hiring Spinning Leaf Films was the best wedding decision I made! I knew going in that the ONE thing that was the most important to me was a videographer. I spent WEEKS looking at hours of video samples from videographers all over. And the pricing that I was finding on most sites was way outside my budget, causing me a lot of stress since this was the one thing I was not budging on having at my wedding. I am so lucky I found Spinning Leaf Films!! They were AWESOME! I called up and spoke to the owner directly! I told him what services I was most looking for and the budget that I had. He was able to work with me and customize something that was a win/win for both of us. He had a crew with my husband and with me our entire wedding day. They were so unobtrusive we hardly noticed they were there at all! And the same day edit he made for us to play at the end of the ceremony was beautiful. I am soooooo happy with my decision to hire LeVan with Spinning Leaf. I have been married for almost two years now. My husband and I and our parents still watch our video often. LeVan and his crew captured our magical moments and gave me something to show our children. Thanks, Spinning Leaf!
---
Incredible Videographer!!!
Reviewed on

11/12/2013
Tandi C
To categorize us as "completely satisfied" would be an understatement!! I absolutely love LeVan's work and how he captured such special memories of us on our wedding day. He has an amazing way of combining special moments and creating such ambiance and emotion…the outcome was perfect…it was better than I ever could've imagined. We are so pleased that we will forever have this film to reflect back on our wedding day…every time we watch the film, we get to relive the day, the experience, the feelings and emotions exactly how they were that day! I highly recommend LeVan Owens and Spinning Leaf Films…you will not be disappointed by his work!! Not to mention, he is so easy to work with!!
---
Wow!
Reviewed on

10/10/2013
Niki M
We hired Spinning Leaf Films as our wedding videographer and we were thrilled with the results! LeVan and his team were very professional and easy to work with. They put together a Same Day Edit film for the guests at our wedding, and everyone loved it! Our guests were amazed that they could put together a film so beautiful and professional looking in such a short time frame. We've received many compliments on the same day edit and we are eagerly awaiting our longer film. We highly recommend Spinning Leaf to anyone in need of a videographer! Here's the link to our Same Day Edit: https://vimeo.com/74749732
---
Spinning Leaf- best choice ever
Reviewed on

10/06/2013
melissa j
I cannot say enough wonderful things about the Spinning Leaf team. At first my husband and I were ambivalent about hiring a videographer to capture our wedding and were leaning towards skipping it all together, but I'm so glad that we did not make that mistake. LeVan was more than willing to work with us from across the country (we live in California) and really brought all our ideas and style to life. The entire team is friendly and approachable and they are completely unobtrusive when it comes to capturing your big day. I never felt for a second like I was on a bad reality show. It was almost like they weren't even there. The same day edit totally blew us and our 200 guests away and we were equally thrilled with the short film . Spinning leaf goes above and beyond for their clients and I would recommend them to anyone who wants a professional, timeless, artistic, and cinematic documentation of their wedding. This is all coming from the pickiest bride on the planet. Thank you Spinning Leaf!
---
Hassel free and very professional, we ended up with a great product!
Reviewed on

7/23/2013
lacey e
LeVan was so easy to work with, very reasonable compared to others we looked at, and we ended up with an amazing video! When we first talked, he customized one of his packages to meet my specific needs (without tacking on a huge extra cost), and to be honest, I hardly noticed him and his 2 associates at our rehearsal dinner, wedding and reception. They were professional, laid back, and very unobtrusive. I'd highly recommend Spinning Leaf Films to other brides/grooms/people in need of videography and editing.
---
An Inspiration
Reviewed on

7/22/2013
Loren W
I cannot imagine our day documented any better than Spinning Leaf did. From the first time I spoke with LeVan over the phone, he was so nice and professional; and I had a feeling his work would reflect perfectly how special this time for my [now] husband and me. We were blown away when we received the short film. I immediately shared it with family and friends and got countless comments on how amazing it was and how great the quality and picture was. Many of my friends have said that Spinning Leaf's short film of our wedding day is an inspiration to them, that so much joy and love exudes from the screen, promising that true love really does exist. We are so thankful that Spinning Leaf was there to document the happiest day of our lives and captured perfectly the overwhelming joy and love that my husband and I share. Spinning Leaf also was quick to to get us our footage, especially during the middle of wedding season. Highly recommend this group for you, your family, your friends or anyone looking for beautiful and quality work.
---
Wonderful
Reviewed on

6/28/2013
Andrea N
We were so close to going with a so-so videographer, but my fiancé wanted videos that were of a higher quality and that felt like short films instead of dull home movies. When we saw the Spinning Leaf sample videos we were totally blown away. From initially meeting with LeVan to receiving the final videos, we were completely pleased. During the wedding the team of videographers was amazingly inconspicuous and yet managed to capture so many wonderful moments. The team at Spinning Leaf is professional, talented, knowledgable and fun to be around. I highly recommend them!
---
Spinning Leaf
Reviewed on

3/01/2013
Heather H
Just got my video back and I adore it. Family commented that it was very professional and made us feel like we were at the wedding again with all the emotion displayed so well. They worked with me so much to get exactly what I was looking for. Exceptional photography and video on my wedding day was what I was looking for and I am so happy I chose Spinning Leaf. I highly recommend them!
---
Amazing Videographer
Reviewed on

2/20/2013
Marsha C
I can't begin to express how happy we are that we chose Spinning Leaf to capture our wedding day. The quality of the film, the creative perspective and the wonderful service are all reasons why we were completely satisfied with our choice. From the beginning, I truly felt that the company was excited to film our day! They offer an amazing service for a wonderful price (I spent many hours watching wedding shorts so I can say this with confidence). My husband is very camera shy and they did a great job as making him feel at ease. Our wedding short was amazing. I can't believe how well they captured our personalities and our once in a lifetime moments in a three minute film. It was so exciting to share the film with friends and family, and I feel like those who couldn't be there on the day were still able to experience our special event. The music they chose for our short was PERFECT! I didn't know the song before, but I can't imagine anything else being as perfect at matching the overall feel of the film and the moments captured. I love the creative angles and shots, and the amazing editing. Overall, this is a wonderful company who does amazing work. I would recommend to everyone!!!
---
Love them! Highly recommended!
Reviewed on

10/29/2012
Sabrina R
Outstanding professional work! Spinning Leaf Films did such an amazing job with our wedding video. Our friends and family keep commenting about how absolutely professional our wedding film looks! Spinning Leaf was able to capture every important beautiful moment and help preserve our memories forever! We are so happy we chose them as our videographer. Thank you LeVan! Highly recommend!
---
SPEND THE DOUGH... TRUST ME!
Reviewed on

10/19/2012
Irma M
Sooo, if it weren't for my mom pushing me to get a videographer, I would have never considered this at all. However, I'm extremely happy that I did and found LeVan and his crew! From the initial meeting with LeVan, I knew I had found the perfect person/crew/company for my wedding. He took the time to get to know us, not only as a couple, but as individuals as well. He truly incorporated mine and my husband's personality into our Save the Date video and captured exactly what I was hoping for in our Same Day edit. He added so much to our day and I can't thank him enough. His unique style is something to be admired for sure. I thought that it was worth the money for a photographer to capture all of your moments, but LeVan changed everything. Thanks to the Spinning Leaf crew for everything!
---
Great people and service
Reviewed on

10/19/2012
Trish H
Spinning Leaf Films did a great job with my May wedding. LeVan is great to work with and was very patient with my requests. My wedding was in Dallas and LeVan and his team came from Austin to film everything. I love my highlight film and cannot wait to see the full wedding DVD.
---
Most Impressive Videographers
Reviewed on

10/19/2012
Jana J
LeVan and his team at Spinning Leaf Films are absolutely the most amazing and professional videographers in this world. My fiance' and I first met LeVan to just discuss our wedding and see if we felt like he would offer what we wanted. Needless to say, he offered FAR MORE than what we could have dreamed or even knew was possible. LeVan went above and beyond any expectation I ever had. He met with me multiple times to make sure our day was planned perfectly. We had so much going on during our ceremony/reception and I was impressed that LeVan and his team were able to capture it all!! We also had a large wedding party and tons of people and they captured everything. We did the "same day edit" video that they offer and it was hands down the best decision in the world. The video literally had every person tearing up at the wedding and even weeks later people are still watching it over and over again (with tears). Please watch our short video and feel free to tear up as well: http://vimeo.com/41270953
---
Thoroughly pleased and worth every penny
Reviewed on

9/04/2012
Shanae H
My husband and I booked Spinning Leaf Films to do our Save the Date and wedding day videography. I could tell by their website that they were very experienced. When I spoke to the representative on the phone, it solidified my decision to book them. The group was professional, kind, and fairly reasonable in pricing. We loved our Save the Date video and were even more impressed with our Same Day Edit. I believe that Spinning Leaf is the only company to offer Same Day Edit in the Dallas/Houston/Austin/San Antonio area. The staff were humble and professional, and made our videos very personal. They also made sure to capture the moments that were most important to us by picking them up during conversations. The turn around time is quick, and they did not charge per hour. I would tell everyone to use Spinning Leaf. It was truly worth every penny!
---
Absolutely amazing!
Reviewed on

1/09/2012
Christine B
Choosing to work with LeVan and his team at Spinning Leaf Films was one of the best decisions we made. His team knew what we wanted better than we did, and was able to capture every detail of our wedding without us even noticing they were there! They were extremely professional, hard working, organized and completely flexible to work with. Our "same-day edit" was by far the most talked about piece of our wedding. We still hear from guests asking who did our video because they want to recommend Spinning Leaf Films to a friend. We are so thankful to LeVan and his team for perfectly capturing the best day of our lives, and giving us something we will be able to watch and cherish forever.
---
The quality will blow you away.
Reviewed on

12/30/2011
chris l
Had the pleasure of working with Spinning Leaf Films for our wedding in October. To be honest I was not particularly excited in having a wedding video done, and was not initially familiar with what they had to offer. By the end of our wedding, however, I (and everyone else at the wedding) were completely blown away with what they did. Here is what you need to know: 1. Same Day Edit. They film everything you do that day - from the prep, to the ceremony, to the reception. While filming, there is another person who edits all the footage. Towards the end of your reception, they pull out an HD projector and probably laugh as they watch everyone's jaws drop. They must use some form of magic to pull this off because the quality is unbelievable - if I'd seen it before hand, I'd have guessed it took about a month to put it together. I doubt I could have convinced myself of the quality of this film before hand - go to their website and just watch one. Its amazing. 2. They are very professional. I knew one of their group (Brandon) before hand, and wandered if this would impact the professional relationship - not one bit. They operated in the background, getting everything they needed but never getting in the way. Neither I nor my wife ever got nagged to re-shoot something, to be somewhere we didn't want to be. No conflicts with the photographer or the coordinator. Their only request - "Let us know what your doing that day." They took care of everything else. Months later we still get comments about the video, and I expect we will continue to get them for many more.
---
Spinning Leaf is AMAZING!!
Reviewed on

12/28/2011
Amy Jane S
Spinning Leaf did the most AMAZING job at our wedding. LeVan and his team are very professional, but laid back at the same time. They make you feel completely comfortable, and you literally forget they are there. LeVan & the rest of his team captured all of Ryan and I's special moments and even surprised us with a "Same Day Edit" that they showed at our reception. It was a really special touch and had us all in tears (Again). I HIGHLY recommend Spinning Leaf. You will not be disappointed! Check out our same day edit: http://vimeo.com/32183435 I hope your day is super special! I know if you choose Spinning Leaf you and your guest will be blown away!!
---
Send Message