Home

Spirit-Elite
About this Vendor
Customized Beverage Catering
We provide a completely tailored experience for you and your guests. Spirit-Elite is not just your run of the mill caterer, offering a unique and custom cocktail/beverage menu, named and created just for the happy couple, but also a full bar staffed with the elite professionals in the industry. From the moment you set a date with Spirit-Elite, all you have to do is sit back and enjoy. We offer an unlimited list of specialties, some of what we have done in the past have been, champagne towers, edible cocktails, ice sculptures, personalized branded barrels that we've aged the couple's cocktail in, and much more. All of our ingredients are local and the freshest that can be found. No request is too far-fetched for us to execute for your big day.
Details
Bartenders, Beer, Champagne, Liquor, Non-Alcoholic Drinks, Signature Cocktails, Wine

Contact Info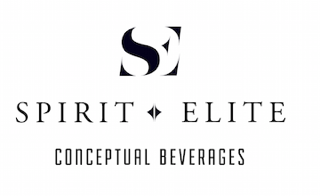 Skilled & Personable
Reviewed on

12/11/2015
Rocky and Colby got involved in the planning right away, and came up with many great ideas we had not even thought of that fit our theme perfectly. They even provided recommendations on what would and would not work best. They incorporated homemade syrups and juices that not... Read More only tasted good, but worked wonderfully as decor for ourbars. Spirit Elite even took time to set up a pre-tasting for us to select the event's specialty cocktails. After we selected our specialty drinks, they even assisted me with the choosing of the right drink-ware for each cocktail. Throughout the pre-planning and onsite, Rocky and Colby were very responsive and professional. Onsite they did more than just "set up" the bar. They arranged our champagne glasses in a pyramid, they had previously offered to design and provide the onsite bar menus which they displayed. They really knew how to manage the bars and the task at hand the whole night without me everything having to check on them. They were very interactive with our guests, and not to mention, the specialty cocktails were unique and delicious! Because of the experience I had working with Spirit Elite, I will absolutely choose them again and would strongly recommend them to anyone looking for mixologists/bartenders.
---
Reviewed on

12/09/2015
Hands down the best bartenders in the DFW metroplex! Rocky and Colby are friendly, professional, and generous. It was a joy working with them. I especially appreciated their flexibility and adaptability. They pay attention to every detail. Our guest appreciated the customized... Read More drink names and specialized cocktails. Best of all the drinks were DELICIOUS!
---
Grand Opening
Reviewed on

12/08/2015
The Village at Cumberland Park | The Retail Connection We recently worked with Spirit – Elite on our shopping center grand opening in Tyler, Texas and had over 300 guests at a fabulous VIP party prior to a Pat Green concert. They also set up a bar in the VIP seating area of... Read More the concert and our VIP's absolutely loved it! They were the most attentive, personable and flexible bartending group I have ever worked with, and they also provided some great creative assistance prior to the event. We were thrilled with their work and attention to detail, and of course delicious drinks, but also with the 'spirit' of the entire team. They are a great find and new resource for us, and we are excited to work with them again.
---
Reviewed on

4/18/2018
Quinn S
We hired Spirit-Elite for a corporate event in January 2018. Communication with Colby (the owner) was great for the most part and he did a very nice job crafting a specialty cocktail menu around our theme. To be totally transparent, there were some issues (arriving late, running... Read More out of certain ingredients, etc.) but I know it was due to them working in the Dallas Trade Mart for the first time. It's an extremely difficult venue to get in and out of. They also had to work with our on-site caterer to order their ingredients and I don't think that was as smooth of a process as it could have been (both parties were at fault). Lastly, Spirit-Elite provided the bar back and the wrong one was delivered about an hour and a half before the event was supposed to start. Colby worked feverishly to get us a replacement so props to him on that. It's just not fun dealing with that kind of stress minutes before your event is set to begin. Once they were up and running though, they did a wonderful job of putting on a great show, engaging the crowd, and making delicious cocktails even though they had to improvise a few things. I will say they felt terrible about their shortcomings and I truly believe they learned a few lessons due to our event that will only help make them better going forward. All that said, we plan to hire them again in the future and I'm sure they'll do an even better job next time (most likely earning an updated five star rating from us in the process). Overall, I would say they're a great company with some very talented mixologists on staff and I wouldn't hesitate to recommend them. Just make sure you work out any quirky details well in advance of the event for your own sanity.
---
Reviewed on

11/20/2017
Veronica G
Colby and his team are amazing!! Everyone was very friendly and professional. I worked closely with Colby on a corporate event of approximately 200 guests. He toured the space before the event and made great recommendations and thought of things that had not crossed my mind... Read More to make our event better. He helped with the selection of drinks and made the process seamless. Any time I had a question, he was quick to respond. They also stepped in and helped with cocktail tables, round tables, chairs, glassware, and linens. Honestly, they just made my job easy and the event was a success. I highly recommend!!
---
Reviewed on

11/19/2017
Tim R
Great service! Great staff! Very professional! Customized 100%. Love working with this company!
---
Reviewed on

11/07/2016
Catie D
Colby and the rest of this group was amazing! Someone from our team found them, so I wasn't sure what to expect. They came in with everything prepared, they were super professional, friendly and of course handled the bar wonderfully! Plus, the setup was more than just your... Read More average bar! They got creative and really made it a part of the whole mood. I would recommend them in a heartbeat!
---
Reviewed on

10/27/2016
Dayna B
Working with Spirit Elite was an amazing experience for both us and our guests! They created exceptional customized cocktails for each of our events, with creative ingredients and beautiful garnishes. They also went above & beyond and built a white wood bar to match our store's... Read More decor. We continue to be impress by their gracious customer service and top-notch work ethic. I would recommend Spirit Elite for any event big or small. THANK YOU SPIRIT ELITE!
---
Reviewed on

10/26/2016
JD B
I've worked with Spirit-Elite on multiple occasions and there's no one out there who does a better job!! Extremely professional and their skills and services are unmatched.
---
Reviewed on

10/26/2016
JD B
I've worked with Spirit-Elite on multiple occasions and there's no one out there who does a better job!! Extremely professional and their skills and services are unmatched.
---
Reviewed on

10/25/2016
Farrin E
What an amazing service! Colby and Rocky are masters of their craft and their drinks make the event! I have seen them in action twice and am nothing short of impressed along with the rest of the guests. They are worth the investment in your event and make everything so much fun.
---
Reviewed on

10/25/2016
Jencey K
I've experienced Spirit Elite's services at a few events now and they are absolutely outstanding. From their professional and friendly service with guests to their delicious custom cocktails, they truly deliver a night to remember!
---
Reviewed on

10/25/2016
William G
Rocky, Colby and the entire Spirit-elite team were fantastic to work with. From concept to completion, they took in all my ideas and made a fantastic evening....we were working with a "live" herb garden on the backbar that was used to pluck out garnishes. Outside of the... Read More amazing drinks, they made each and every guest feel as if their drink was the most important one of the night and took the time to listen and interact with everyone who bellied up. The entire team are professionals and you should feel confident in an amazing experience when you bring them onboard.
---
Reviewed on

10/25/2016
Patrick F
From the get go when I first met with Rocky and team from Spirit Elite to determine our cocktails for the evening I had a blast. Their industry knowledge complemented by their honest and patient approach made the decision to move forward with them and their recommended offerings... Read More an easy choice! They pulled up in the most fantastic setup that made for many ooooo's and ahhhh's. From start to finish they didn't disappoint and would recommend them for any event, big or small! Cheers guys and thanks again!
---
Reviewed on

10/25/2016
Darcy S
Spirit Elite went above and beyond for our event last weekend! They were so organized, prompt, and friendly. While worrying about everything else I didn't have to think twice about the bar!
---
Reviewed on

7/08/2016
Kaitie K
Rocky and company were AMAZING. From day one, he was responsive and proactive, answering every call and text within hours. We met with Colby and Rocky for a tasting a few times where they created this menu for us with themed cocktails that fit our relationship to a T!! I was... Read More most impressed by this. He even let us come back a few times and taste the cocktails until they were just right. They had amazing ideas, were extremely creative, personable, and reliable! The day of the wedding, you can imagine was crazy, and Rocky spent time to come and find the groom and I and even our wedding party to serve us drinks when we couldn't make it to the bar. Hands down best money spent for the day. I couldn't be happier with spirit-elite. Great company, great team, great drinks. Thank you guys!
---
Great company
Reviewed on

12/08/2015
I have been to a number of events where this company has been the bar service. They are very professional. They do very unusual cocktails for different events. I love that creativity.
---
Spirit Elite cocktail Gurus!
Reviewed on

12/08/2015
I was the best man in my little brother's wedding, and the bar was our responsibility. From start to finish, advising on quantities of liquor and mixers to order, all the way down to ice, cups, tablecloths, beverage napkins - the works! - Colby and Rocky made our lives... Read More easy! For parties large and small, they both have a great grip on style, customization, costing/budgeting, timing and top-notch service both personally and from their bartenders. Great experience - definitely recommend!
---
Meet The Owner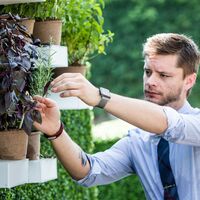 Colby Jordan
We have over 30 years experience combined in the industry including catering on both the beverage and culinary side. Colby comes from a fine dining and catering background. With certifications in many different aspects, such as, wine, cocktails, culinary, etc. Colby began SE in January of 2015 to create an unparalleled craft cocktail catering service, hence, Spirit-Elite. The goal was to elevate the beverage catering to personalized and unique experiences that bring to life the spirit of each event!