Home

Spruce Mountain Events, LLC
About this Vendor
Spruce Mountain Events
Your wedding day…a moment you have envisioned your entire life. You want it to be yours, unique, and creatively planned. You and your guests will be immediately captivated by this privately owned beautifully landscaped 400 acre property.
Amenities + Details
For more details about amenities, please message the Venue.
Bar + Drinks, Rentals + Equipment
Contact Info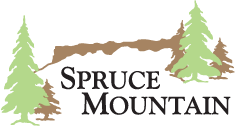 Reviewed on

2/17/2016
Melissa F
Spruce Mountain Ranch was an amazing place for our wedding. The peaceful setting was the perfect location to escape the busy hustle and bustle of Denver, but allow us to have nearby accommodations. We blocked hotel rooms near Park Meadows and hired a charter bus. We utilized the... Read More gorgeous bridal cottage and cigar bar before our wedding. We had our ceremony up on the mountain side and SMR provided transportation for our guests from the parking lot. The Colorado Room was the perfect indoor/outdoor space for our cocktail hour. It is breath taking. This also made for an easy transition to the outdoor patio outside of Albert's Lodge where we did bridal party introduction and our first dance. The roll up doors into Albert's Lodge made for a perfect indoor/outdoor space during our reception. We had our dinner in Albert's Lodge and danced the night away on the outdoor patio. The staff made were very helpful the day before the wedding with the rehearsal, and made the day flow smoothly with great setup and help recommending and coordinating all the outside vendors. Tara was responsive and personable. When you visit Spruce Mountain Ranch, you simply do not want to leave. I'd highly recommend this venue to anyone. Book early as they will fill up for Summer weddings!
---
Reviewed on

9/20/2015
Brenna F
Just WOW. I knew my wedding day could be lovely, but I just never dreamed it could be as lovely as it turned out to be. This was in no small part due to the backdrop of Spruce Mountain Ranch (SMR) and the kindness, support, and professionalism of Tara Ames, Erin Mondragon, and... Read More Skyeler Sheveland - my SMR girls!! Once arriving at the ranch, it's clear that the scenery and setting is beyond breathtaking. However, it is the PEOPLE that make the ranch what it is. Tara gave me vendor recommendations and always answered my questions kindly and quickly, even when she was out of the country. Erin helped identify a solution to a vendor problem, having only ever met me once and giving me the most needed hug when the problem seemed unmanageable. Skyeler helped put all the details in order and kept everything running smoothly - she even told me to stop cleaning up at the reception and get out of my dress and dancing shoes. I have never felt more loved or supported!. The SMR girls feel like family to me, and I knew how much they wanted my day to go off without a hitch. I cannot thank them enough for the memories of a lifetime. Beyond that, the value you get at SMR is beyond compare. From a cost perspective, you get one of the cheaper site fees in the Denver metro area and you get more than your money's worth for that: an adorable cottage to get ready in; a built-in backup location for rain; the ranch all to yourself; chairs and tables; and an on-site contact to help keep everyone and everything in order. The Ranch even has a hotel and transportation deal with the Inverness Hotel and the Marriott Park Meadows, so everything is taken care of in and in one place! We also rented out Ruby's Cottage for an extra two hours so that we had time to relax and get our makeup done. The SMR girls are so accommodating, so loving, and so helpful. Truly, there is no other choice for a wedding venue if you want a memorable day filled with beauty, laughter, and love!
---
Reviewed on

7/18/2017
Calley D
We couldn't have asked for a better wedding venue. They make the process so easy from start to finish and you can't find a prettier location! Our wedding was a day we will never forget thanks to Spruce Mountain Ranch!
---
Reviewed on

6/18/2017
Mackenzie S
Choosing Spruce Mountain Ranch for our wedding venue was the best choice we made for our wedding. Not only did the venue provide spectacular views, but it was kept absolutely pristine. We fell in love the second we pulled onto the property! We had the pleasure of working closely... Read More with Tara to organize the details around our ceremony at Grace's Chapel and reception in Albert's Lodge, and she made everything seem so effortless. On the day of our wedding, we had two Spruce Mountain Ranch staff members on site who helped to ensure the event was running smoothly. The backdrop for the wedding made for spectacular photos and video and we couldn't be happier that we chose Spruce Mountain Ranch. Our guests had nothing but wonderful things to say about the venue. I would recommend Spruce Mountain for any bride looking for a rustic, authentic Colorado feel for their wedding!
---
Reviewed on

6/12/2017
Billie G
Spruce mountain is truly the best!! Our daughters wedding was a true fairy tale!! The venue and staff were PERFECT!!! We had the mountainside wedding and indoor reception and it was stunning! Tara and her staff were always there for us and made the day perfect!! I wish there... Read More was a 10 star choice!! I highly recommend them!!
---
Reviewed on

5/30/2017
Kaity W
Spruce Mountain Ranch was our dream wedding venue. My husband and I live in San Francisco and planned our wedding 100% remotely. We booked a date at SMR without ever seeing the venue in person, and when I first got to visit SMR 30 days before our wedding date, I was EVEN HAPPIER... Read More with our decision. Tara is an angel to work with. She was easily available, answered all of our questions promptly, and made planning a wedding as easy and joyful as possible. I wish I could work with her over and over again! We had our wedding ceremony at the Mountainside terrace, and our reception in the Colorado Room and Albert's lodge. The mix of indoor/outdoor space was exactly what I had always dreamed of, and even with a late October wedding, Colorado showed off and we had perfect, 70 degree weather. We had a weather backup plan that Tara assured me would only be a 100% necessary plan B. Our primarily of town guests LOVED the venue and couldn't get over the views from our ceremony site. From the incredible getting ready space for both the bride and groom, to the beautiful vistas and lake that we took photos around, to the patio where we had our first dance... I just can't imagine a more perfect venue for our wedding. I feel like the price we paid was an incredible value compared to other comparable venues, and all 200 guests had the absolute best time. My husband and I would choose to get married at Spruce Mountain Ranch again tomorrow. If you want to see photos of our wedding you can go to our photographer's website: http://www.ebplusjc.com/kaity-david/
---
Reviewed on

4/21/2017
Michele B
I'm so happy we chose Spruce Mountain Ranch for our wedding venue! We spent a long time trying to find a place that would accommodate all of our needs, and Spruce was the only one that could do it! It's such a breathing-taking and beautiful site with lots of ceremony options.... Read More Tara and the rest of her staff were so helpful and accommodating. Our wedding day would not have been as perfect as it was if it hadn't been for Spruce! We highly recommend them to any bride and groom looking for a beautiful venue and reception site and awesome people to work with.
---
Reviewed on

2/06/2017
Lauren B
Every moment I spent at Spruce Mountain, from the initial site visit to the day of, was a delight. We had a lot of family and friends in from out of state, and wanted a venue that showcased the state that we get to call home. Spruce's entire property embodies "Colorado elegance"... Read More and is so naturally beautiful, it requires very little additional decor. We were in their lower ranch, using Albert's Lodge for the ceremony and reception, and the Colorado Room for cocktail hour. The Bride/Grooms' suites are spacious and very comfortable, you will never run out of beautiful backdrops for photos, and staff is very helpful and protective of their brides. It's the kind of place you never want to leave.
---
Reviewed on

12/13/2016
Kathryn R
Our wedding day was incredible! We stumbled upon the Ranch after a long day of venue searching near the Denver area and instantly fell in love with it as we drove through the grand gates. Tara, the owner was amazing to work with. She was quick to respond to our questions and... Read More very understanding while working with us as we were out of state and made our wedding a destination. Spruce Mountain Ranch made all of our dreams come true in October and I couldn't imagine having my wedding anywhere else.
---
Reviewed on

11/15/2016
Allison P
This place is absolutely beautiful!! We had 250 acres to ourselves for the entire wedding day. This all included a cottage for the women to get ready, a bar area for the men, a choice of 3 outside ceremony sites and 2 inside ceremony sites, a cocktail reception lodge, and an... Read More outdoor dance floor! It rained on our big day and the staff handled the last minute change of plans for indoor ceremony and reception perfectly!
---
Reviewed on

11/11/2016
John R
What a great place to get married-everyone was helpful and ensured we had the best day possible!
---
Reviewed on

11/08/2016
Jordan V
Spruce Mountain Ranch is amazing! All of the staff members are such a joy to work with and very very helpful throughout the entire planning process and day of. Everything on our wedding day went smoothly thanks to the coordination and communication of the Spruce staff members.... Read More The venue itself is beautiful and offers so much space for guests to enjoy the Colorado outdoors! There are also so many great picture locations!
---
Reviewed on

11/06/2016
matt b
My wife and I were married here in late October 2016, and every expectation we had for the venue and event were met and exceeded.  The amenities of the venue (location, views, ambiance, bride/groom spaces, tables/chairs) were perfect for the more relaxed wedding experience we... Read More wanted for our guests.  The team at Spruce Mountain are clear experts in planning and hosting these events, and they worked closely with all of our vendors to ensure a seamless and stress-free day for the two of us.  Pricing for the venue was competitive to other outdoor venues.  If you're looking to have an indoor/outdoor wedding ceremony and reception you would be remiss if you didn't consider Spruce Mountain Ranch.
---
Reviewed on

11/02/2016
Danielle R
I am a wedding Planner with Muse Events, who has been doing weddings in Colorado for 7 years now. Spruce Mountain is one of my favorite venues in the state, its rustic elegance and charm makes it a quintessential Colorado wedding venue. I highly recommend engaged couples put... Read More Spruce Mountain Ranch at the top of their list when considering where to get married!!
---
Reviewed on

10/28/2016
Morgan T
Tara is a glowing and radiant representation of what SMR has to offer. Not only did they provide us our dream venue, but ALL staff were accommodating, professional, and, wholly, a well-oiled machine. Their set-up and tear-down were seamless and made for one less stressor for the... Read More whole weekend. WE were the lucky ones to stumble across them! Our guests even want us to host our anniversaries here to reenact our day! ;) Couldn't have chosen a better spot!
---
Reviewed on

10/27/2016
Brittany C
The beautiful venue, one of the best in Colorado. They have a great staff, that pays attention to even the smallest of details. Spruce Mountain Ranch captures the best of Colorado's beauty and is such a treat for your guests.
---
Reviewed on

10/26/2016
Brandi B
Wonderful venue with stunning views, excellent facilities and top notch staff and management. I love that this venue is always putting money back into the venue and each year it gets better and better!
---
Reviewed on

10/26/2016
Mackenzie M
Spruce Mountain Ranch was the perfect place for our wedding. We were looking for something simply with a rustic feel and we could not of been happier. The staff was great to work with through the entire planning process and making sure all vendors were organized. They made sure... Read More all I had to do the day of our wedding was show up and get pampered. The boys had an option to fish, while the girls had their own suite to get ready and enjoy mimosas! Our wedding day could not of gone any better. I would certainly recommend Spruce Mountain Ranch for a wedding venue for anyone looking for a relaxed Colorado wedding.
---
Reviewed on

10/26/2016
Emily W
Great communication, stunning venue and very friendly.
---
Reviewed on

10/25/2016
Kristen O
Everything about my experience has been wonderful.
---
Reviewed on

10/25/2016
Carrie A
Spruce Mountain Ranch was the perfect venue for our perfect late September wedding! The ranch is beautiful and the views are incredible. Our guests were amazed and loved every minute! The staff at Spruce really know what they are doing and made sure the day ran seamlessly.... Read More The relationships between Spruce and their preferred vendors also helped make planning so much easier. We were impressed by the amount of time we were given at the ranch, compared to other venues we looked at that seemed like wedding factories (in and out, 3 weddings in a day- no thank you!). It was the perfect day! I would definitely recommend Spruce Mountain Ranch!
---
Reviewed on

10/25/2016
Tanya M
Spruce Mountain Ranch was an incredible venue for our son and daughter-in-laws wedding! The venue couldn't have been prettier and the staff was amazing. The venue is so inviting for fun, dancing and celebration~a perfect place for such a special day.
---
Reviewed on

10/25/2016
Tanya M
Spruce Mountain Ranch was an incredible venue for our son and daughter-in-laws wedding! The venue couldn't have been prettier and the staff was amazing. The venue is so inviting for fun, dancing and celebration~a perfect place for such a special day.
---
Reviewed on

10/25/2016
Sarah A
Tara and her team are absolutely amazing - from day 1 we knew we had chosen one of the most beautiful and well run vendors in the state. We cannot thank you enough!
---
Reviewed on

10/25/2016
Lindsay R
Best. Venue. Ever. From the view to the unique spaces all over the ranch I couldn't have been more pleased. Very professional staff and perfect for all events from corporate to weddings.
---