Home

St. James Salon
About this Vendor
Be.You.tiful
St. James Salon has been a Santa Rosa staple since '95. The business is family owned and operated by original owner Wade and his daughter Lauren. Lauren and Koree own and manage the bridal side of the salon as an awesome mother-daughter duo! Whether you're a regular, a long-time friend, or a new customer, we welcome everyone as family!
Details
Beauty Group Bookings, Hair + Makeup Trials Available, Hair Stylists, Eyelash Extensions, Makeup, Makeup Artists, Nails, On-Site Hair + Makeup, Facials, Waxing, Beauty
Contact Info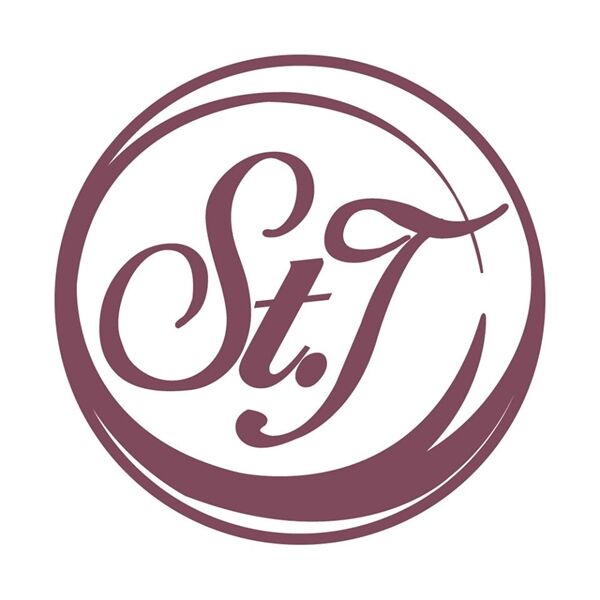 Beautiful bridal hair and make-up!
Reviewed on

1/19/2016
Shelby C
Lauren and her team did my hair and make-up for my engagement photos and wedding (she also cuts my hair regularly - that's great too!). I showed a picture of what I sort of wanted and she was creative and I loved it! They all did an incredible job and were very professional and... Read More fun. I asked them to do hair and make-up for 10 bridesmaids, myself, two flower girls, and mother of the groom. Everyone looked beautiful. On the wedding day, the team came to us, was on time, and even finished early! They were great about working with some really picky bridesmaids and Lauren was patient working with me to set up the logistics while I worked in Africa before the wedding (she's a good mix of patient and assertive when it comes to working with scatter-brained brides. Also very responsive to last minute changes - she's super organized). All the girls' make-up looked natural, but still perfect for an evening winery wedding. I was so so impressed with some of the hair styles! Girls with thin straight hair somehow looked like the had amazing curls in their up-dos! I highly recommend Lauren and this fun team. Very fairly priced as well!
---
Reviewed on

10/28/2016
Alexandra E
Working with Lauren was so amazing. She always responded promptly to all my emails, which was ALOT! She never seemed annoyed by my silly questions. I was planning most of my wedding in Nashville, TN, she made the experience as stress free as possible. My mom and I did our... Read More trial hair and makeup with Arden and Lauren and ended up making minor changes, I am so glad we did the trial. Day of, Lauren brought her team to my hotel suite and they did their magic! They were on time and got all 10 of us hair and makeup beautifully done! I now see Lauren for my normal hair cuts and dyes! I would HIGHLY recommend this salon for your special day!
---
Reviewed on

10/26/2016
Melissa G
St. James Salon provided the best experience I ever could have imagined for my bridal hair and makeup service! Lauren and Arden were a dream to work with for so many reasons, and I highly recommend them as a phenomenal bridal styling team. My wedding was in two parts: we... Read More eloped to Maui with just a tiny intimate group, then had a large celebration back at home in the wine country after we returned. Given that I've had the pleasure of being Lauren's client for a while now, St. James Salon was an easy pick as my bridal hair & makeup vendor for my reception here at home. However, when she heard we were having the ceremony in Maui beforehand, she immediately offered to bring her team to Maui and provide services for me and the other ladies of my family. I can't begin to express how comforting it was to know that my trusted hairstylist would be there on my special day to make me look and feel truly beautiful. Taking the task of having to do my own bridal hair and makeup out of the equation made things a lot less stressful and much more enjoyable. Arden, whom I had not had the pleasure of meeting before my wedding day, was so incredibly warm, very kind, talented, and is an integral part of the St. James team. Beyond their impeccable work, they were extremely easy to work with and highly flexible, even in travel planning. A destination wedding provides a few curve balls here and there, and Lauren and Arden kept us all on time and even offered to help when needed (champagne refills, ladies?). The entire experience (both times) was such a pleasant, easy, and memorable one. Lauren is a true master of her craft and the entire St. James team is hyper focused on making their clients not only look amazing, but feel truly special. I could not recommend them enough!
---
Reviewed on

7/30/2017
Annie S
I couldn't have been happier with my hair and make up for my wedding! I'm not one to wear a ton of make up but Arden did an AMAZING job. She was incredibly patient during the trial and we did more tweaking on the day of. I've never felt more beautiful! I had a similar experience... Read More with my hair. Lauren is very responsive with emails, organized and lovely. My mom and mother in law had their make up done with the bridal party and they turned out gorgeous. Everyone looked beautiful and the team has a wonderful vibe. If you happen to have an inevitable glitch in the morning, they are there to calm you down. Just wonderful people all around that do amazing work.
---
Reviewed on

12/10/2016
Sarah F
Lauren and her team were amazing! Not only are they very skilled but they were super friendly and organized. I was a bride who didn't have an exact vision of what I wanted my look to be and they were great at working with me to figure it out. They helped make my day everything... Read More I hoped for!
---
Reviewed on

11/12/2016
Ashley A
Lauren at St. James Salon is an amazing stylist. She made me feel like a beautiful bride on one of my happiest days. She is so professional. Her Father has been my hair dresser or close to 10 years so there was no question that I would hire Lauren and her team for my wedding... Read More party. She is flexible and easy to work with. Koree, was amazing styling my daughter's hair even when she was falling asleep. Michelle & Arden are extremely talented make-up artists. My entire bridal party, daughter and Mother all looked amazing. I can not thank them enough even when I completely changed up my look for the wedding day from the hair trial appointment. You will be SO happy you choose St. James Salon!
---
Reviewed on

11/01/2016
Emilie W
Working with St. James Salon was amazing from the get go! All of the girls are so nice and beyond talented. My wedding party conisisted of a variety of preferences and the girls executed their expertise to satisfy the preference of each girl flawlessly! Perhaps what was most... Read More appealing from the start was how professional the team is! From the moment we first chatted, to the big day and conversations thereafter, the St. James team is beyond quality. The team is prompt, organized, educated and overall a classy bunch! I would highly recommend their team for your big day! Ps! I tried out lash extensions for my big day, Arden, a makeup artist & lash technician at St. James, hooked it up! I've had lashes since two weeks before our wedding (which was just under two months ago) and haven't been able to let them go! She's done an amazing job from the initial application to every fill thereafter!
---
Reviewed on

10/30/2016
Lauren and Koree are extremely warm, friendly, and professional. They made the getting ready process on the wedding day so fun! They were organized and great in accommodating my mom's & bridesmaids' hair style requests as well. Leading up to the wedding, Lauren was very... Read More responsive in our communications, flexible with our timeline, and performed a great hair and makeup trial, making me feel even more confident than I already was in my decision. She really listened to what I was looking for and made me feel truly beautiful on my wedding day. I would recommend Lauren and St. James Salon to any bride without hesitation!
---
Reviewed on

10/29/2016
Kristen T
Lauren and her team were amazing! They were on time and very efficient getting hair and makeup done for 10 ladies. My hair and makeup turned out perfectly. I highly recommend using St. James Salon!
---
Reviewed on

10/28/2016
Anika M
What amazing service! I don't usually wear a lot of makeup or do much with my hair so I was a bit nervous with my wedding makeup, but I definitely didn't need to be. Lauren nailed a nice warm look that definitely went with a beautiful classic down style for my hair. All of my... Read More bridesmaids had a gorgeous updo style that brought out all of their different features. The salon was beautifully spaced out and very accommodating for all of us to not only get our hair and make up done but also fully get ready for the wedding. We were picked up by a limo at the salon and everyone was ready to go. I can't thank Lauren and her team enough for playing such a special role in making my special day so amazing! The St. James bridal team rocks!
---
Reviewed on

10/28/2016
Anika M
St. James is by far one of the best salons! They were more than accomodating and helped me and my bridesmaids in achieving my dream look. Absolutely a wonderful team that Lauren and Koree have put together. I will continue to use St. James full service salon for all my beauty... Read More needs.
---
Reviewed on

10/27/2016
Melanie R
I booked St James salon for our wedding. Lauren was so great and answered all my questions and concerns in numerous emails before I booked them. At my hair trial I mentioned that I needed a special shimmer lotion for my skin for the big day and Lauren went online and ordered it... Read More for me on the spot. It was there in less than a week. They came to our wedding venue which made everything so much easier. Lauren, Arden and the staff are so genuinely sweet and fun to work with. They did an amazing job and we were all extremely pleased with the way we looked. I highly recommend them for any occasion! Melanie
---
Reviewed on

10/27/2016
Leanna K
I was so impressed with St. James Salon! Everything was absolutely perfect. When I went in for my trial, they greeted me and my parents with champagne, and they took the vague ideas of what I wanted and worked with me to figure out something gorgeous. Then on the day of, the... Read More team arrived and did the same thing with each of my bridesmaids! They also provided me with a schedule ahead of time of which girl would get what done when, and they managed to stick to the schedule 100%. Everyone was impressed with the outcomes, and we had a great time. And I want to especially thank Lauren, who helped coordinate everything and kept me sane throughout the whole process!
---
Reviewed on

7/31/2016
Stephanie K
This salon was the greatest!! They did all my hair and makeup for my wedding for myself and my girls. I love that they come with a team of people and are able to get everyone done simultaneously. I thought that made it way more fun and interactive for everyone. Nicest people... Read More ever too and Lauren is super organized in getting everything coordinated with what works best for the wedding day schedule. My hair turned out just the way I wanted it and last great all day. Make-up was perfect and looked great in photos. They were very accommodating with everyone's needs and made sure everyone was happy and felt confident leaving to the wedding. They were all well prepared and showed up on time. Awesome team!!
---
Reviewed on

4/24/2016
Rachelle S
My experience with St. James Salon was amazing! The St. James Salon team made me feel like I was a princess in a fairytale. On the day of my wedding part of their team came to my hotel to do my hair and makeup while the rest of their team was at the salon doing my mothers,... Read More grandmothers and mother-in-law hair. They were so accommodating and easy to work with. My hair and makeup turned out better than I could have imagined! I highly recommend St James Salon.
---
Absolutely Amazing
Reviewed on

1/18/2016
Hannah M
Lauren did an amazing job. I hired her to do my bridal makeup and then paid for her to bring an associate to help my bridesmaids with final touches or trouble areas. They were early and extremely professional. They listened closely to what I and my bridesmaids wanted and... Read More tailored the makeup for each individual and the price was extremely reasonable. I wanted my makeup to be very natural looking and I was very picky/worried; she was extremely patient and comforting. In the end I looked exactly how I wanted and felt incredibly beautiful and so did all of my bridesmaids. Please book Lauren, you wont regret it, I promise!
---
Meet The Coordinator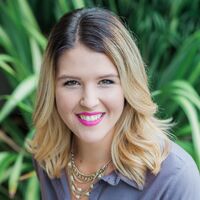 Lauren Durling
Raised in the beauty industry, with both parents as cosmetologists, I have followed in their footsteps and taken an extra leap forward into the very special niche that is bridal styling. I am in the salon as a hair stylist and makeup artist full-time with bridal artistry as a beautiful addition to the work that I do. I have a love for the industry, as well as a great set of business and organizational skills that allow me to coordinate with each and every one of our brides to ensure their special day is planned and executed, with as little unnecessary stress on the bride as possible.