Home

St. Louis Wedding Consultants
About this Vendor
St. Louis Wedding Consultants
We are a luxury wedding planning company located in St. Louis and we want to be apart of YOUR wedding day!! We can't wait to meet you and hear all about your story and incorporate all of your personality into your wedding. Our goal is to create an experience for your guests that reflects your relationship. We can't wait to hear from you and work together in the days leading up to your special day!
Details
Engagement Party, After Party, Bachelor Party, Bachelorette Party, Bridal Luncheon, Bridal Shower, Rehearsal Dinner, Welcome Party, Rehearsals + Parties, Ceremony, Cocktail Hour, Day After Brunch, Reception, Rehearsal, Wedding
Destination Wedding Packages, Destination Wedding Planning, Destination Weddings, A la Carte Wedding Planning, Budgeting, Day-Of Coordination, Full Service Wedding Planning, RSVP Tracking, Planning
Reviewed on

12/31/2015
Renee G
I HIGHLY recommend St. Louis Wedding Consultants! Shayna and Brandy know the industry so well and it made the planning process go very smoothly. Their design for our wedding reception was stunning and I am very grateful for their creativity and great ideas. Brandy managed all of... Read More the details of the wedding so well and this was greatly appreciated as I live out of town and doing most of the planning remotely. Brandy was always quick to respond and no detail was missed. We had nothing to worry about the day of the wedding thanks to Brandy being so organized!
---
Reviewed on

9/19/2015
St. Louis Wedding Consultants did an excellent job preparing for our wedding! Brandy and Shayna were professional, extremely responsive, and very knowledgeable about vendors, pricing, and logistics. They were able to keep us within our budget and worked with us in identifying... Read More appropriate vendors. Most importantly, they were there for advice and preparation - including last minute preparation - at all hours at any time. I would recommend them without hesitation - they were more than worth the cost of their services!
---
St. Louis Wedding Consultants
Reviewed on

3/30/2014
Laura L
I cannot say enough good things about Shayna Laiderman and her team at Saint Louis Wedding Consultants! They are efficient,helpful beyond measure, quick to respond toa bride's (or her mother's) needs, and know everything I didn't think to doo. Amazing!
---
Reviewed on

10/09/2017
Mary M
Brandy from St. Louis Wedding Consultants was amazing! Our daughter's wedding day was perfect and I tribute this to Brandy. She made everything run so smoothly and took care of all the details so we did not have to worry about anything. We enjoyed every moment of our... Read More daughter's wedding and reception. Thank you so much Brandy!
---
Reviewed on

5/19/2016
Vicki S
Shayna and Brandy make this experience so much easier and enjoyable! They do not miss a single detail and take care of everything. I can't imagine planing a wedding without their help and expertise. They have great ideas, vendors, organize everything for you, check in and follow... Read More up with everyone, set up and move things on that day that you need help with and so much more. They keep the day moving and on schedule and handle all the little behind the scene things so you can enjoy your day! They made my daughters vision for her day a reality!
---
Reviewed on

9/21/2015
Leanna E
Brandy was nothing short of incredible! She was so helpful, would answer all of my stupid questions promptly and kept us on a great planning path. I wasn't stressed at all come wedding week all thanks to her. There was one mistake that we caught at the venue during the... Read More rehearsal, but she pulled me aside and talked to me about it and helped me with our options on what to do. Luckily, it was a quick fix and everything went smoothly the day of the wedding. I even called her Sunday morning about misplaced items and she was able to point us in the right direction. Again, everything was so easy, quick and smooth with St. Louis Wedding Consultants. A must have for wedding planning!!!!
---
Reviewed on

9/01/2015
Valerie B
Brandy and Shayna are the best wedding planners there are! Quick response time, amazing guides/leaders, fun, punctual, creative, and knowledgable are just a couple of their many great qualities! Thank you so much for helping create the best day of my life!
---
Best best best!!!!
Reviewed on

6/09/2013
melissa m
Shayna is the best wedding planner! She is truly amazing at what she does! Our wedding was amazing because of her!
---
Above and Beyond!
Reviewed on

10/25/2011
Jamie E
My husband and I are both from St Louis but are living in Arlington, Virginia. We decided we wanted to have our wedding in St Louis where all of our family and friends live. I knew planning a wedding from half a country away would be difficult so I turned to Katie Fogerty from... Read More St Louis Wedding Consultants for help! From the start, everything Katie did for us went above and beyond our expectations. I was constantly impressed by her expert advice and creative vision. I will never forget the moment when I walked into my reception for the first time. I was speechless and kept thinking..I can't believe this is MY wedding! It was an absolute dream and I am forever grateful for everything Katie and Shayna did for us! I would recommend them to anyone for any event :-).
---
Best money I've EVER spent
Reviewed on

5/27/2011
Jennifer L
Do you really need a wedding coordinator? That's the question I kept asking myself as my wedding day was slowly approaching. I mean c'mon I had basically picked all of my vendors, I was a planning machine and had most of my ducks in a row, what more could a weekend planner... Read More provide?! As I went back and forth on whether to book a planner and time began to run out I finally figured I might as well be safe rather than sorry. So, after much research and after speaking with my other vendors (who highly recommended Shayna Laiderman) I hired St. Louis Wedding Consultants. My expectation was that Shayna would be there as a "just in case" person if anything were to go wrong so that I wouldn't have to deal with any last minute hassles. I never expected the level of service that Shayna brought. Hands down the BEST money I spent throughout this entire wedding was on hiring St. Louis Wedding Consultants. I had no idea how valuable having Shayna there would be. I literally could not have done it without her. Shayna and I spoke in the few weeks heading up to the wedding. She called all of my vendors and confirmed arrival times, she made a detailed timeline for the entire wedding weekend including the golf outing for the boys, nail appointments for the girls, hair and makeup times, lunch times, the entire reception timeline with first dance, all the toasts, wedding party intro's, you name it she covered it. Shayna conducted the rehearsal the day before the wedding and I knew then that I was in good hands! I had to ask for NOTHING the day of the wedding. EVERYTHING was done for me, even things that I never thought of. Shayna and her assistant were so on the ball it was ridiculous. They arrived early to the hotel, kept everyone on schedule – including my groom and the groomsmen which were all but clueless. Nothing was left unattended to and no detail was forgotten. Shayna took my placecards, programs, table numbers, wedding favors, etc…and went early to both the reception site and ceremony site and made sure that everything was in its place and properly set up. Shayna calmed my nerves and made me feel so comfortable before the ceremony. She got everyone lined up cued the musicians and the officiant, fixed my dress, tacked down the runner, lined up the groomsmen, and the list goes on and on. Once we got to the reception Shayna continued to keep everything on schedule, she checked with me several times to make sure that everything was to my liking. My parent's car was packed with gifts, guestbook, my veil, cake top, etc…during the reception without anyone asking. My groom, my in-laws, my parents, and the entire wedding party all complimented Shayna and how much work she put into making sure everything ran smoothly. I seriously cannot stress enough how much Shayna was crucial element of my wedding going perfectly. She was fun, professional, efficient and covered all the bases. I actually miss her. I would stress to any bride the importance of hiring a planner even if just for the weekend!! I would 100%, without a doubt recommend St. Louis Wedding Consultants. In fact I wish Shayna could come home with me and plan my life after the wedding 
---
Couldn't be more pleased!!
Reviewed on

3/08/2011
Kathy K
We used this wedding planner for my daughter's wedding in February in St. Louis, MO. Ms. Laiderman was professional, knowledgeable about area vendors, easy to work with and made our day flow so smoothly. She took the stress out of the day and was a tremendous help. I would... Read More recommend the company to anyone and would use her again in the future.
---
Go elsewhere!
Reviewed on

3/08/2011
AMANDA B
Overpriced. Terrible service. My personal attendant did so much more for me- for free! Would give 0 stars if it was an option.
---
Currently Planning our wedding
Reviewed on

3/08/2011
Craig R
We are currently planning our wedding with Shayna. We have a few months left before it happens and we already have everything planned and are just finishing up the last details. Shayna has been amazing through the process. I contacted 3 wedding vendors in St. Louis and Shayna... Read More was the only one to call me back. She was actually in labor the day I called and she still called me back a few days later. We set up a meeting a few weeks later and hired her on the spot. She has provided us with great ideas and great vendors. I have total confidence that everything will go as planned on our wedding day. I don't know what that negative review is about but it sounds like someone who signed a contract and then for whatever reason changed her mind and wanted their money back. I will recommend Shayna to anyone I know in the future who is planning a wedding. Everytime we spent money on anything she always ran it by me and I either paid the bill myself or approved the purchase. If you go over budget it will be your own fault not Shanya's. Our wedding is for over 300 guests and it has been a great experience so far.
---
Ah-Mazing
Reviewed on

3/08/2011
toni k
If it weren't for STL Wedding Consultants, I would have gone mad! I was only engaged for a short period (5 months), so the wedding planning was a complete and total whirlwind. Shayna of STLWC was an absolute lifesaver, the wedding planning and day of was amazing. I'm a... Read More controlling, anxious person and she took over completely, not only making sure that everything ran smoothly, but that I was happy as well. After the wedding, even my husband said numerous times how much work they did while making it look effortless - we were lucky to have worked with them. STLWC is a fantastic company and I continue to encourage all my engaged friends to use them. They will make your dream day the very best. Thank you Shayna at STLWC!
---
Excellent Experience!
Reviewed on

3/07/2011
Amy M
I am getting married in a little under three weeks and hiring Shayna was a great decision. When we met for the first time, I did not feel the need to meet with anyone else. Our personalities clicked and she made me feel at ease. I actually did event planning in my last job,... Read More but I had no idea where to start with my own wedding. Shayna immediately created a master budget and she sent me lists of vendors. I narrowed the list to a few vendors from each category and Shayna set up and attended all of the appointments. She was even with me when I bought my dress! Shayna has thought of everything and has handled all the stressful details. I have a peace of mind that Shayna will be there for me on the day of the wedding. I am looking foward to my wedding day and I believe that everything is going to be beautiful beyond my dreams. I think of Shayna as a new friend and I look forward to keeping in touch with her after the wedding.
---
Wonderful Experience!!!
Reviewed on

3/07/2011
Christine S
From the moment I contacted STL Wedding Consultants it's been nothing but a pleasant experience. I came in not really knowing how and where to begin, but immediately I felt at ease as they took what little ideas I had in my head for the wedding and turned them into an amazing... Read More picture. Even down to my dress, my consultant Shayna came with me as I tried dress after dress until I found the one for me...MY gown! I haven't had any problems whatsoever, I've had some issues on my end with the date and she took care of everything immediately! Most importantly I feel very comfortable opening up to her which makes me feel even better about the planning progress. I would definitely recommend STL Wedding Consultants!
---
Wonderful Wedding day Consultant!
Reviewed on

3/07/2011
Pam B
Shayna was a wonderful wedding consultant; when we met I instantly knew I wanted to hire her. She made me feel at ease and thankful that she was there to be the "go-to person" for all my vendors. We hired her for the whole day, but she went above and beyond--we met several times... Read More before the "big day" and even allowed me to store my wedding favors in her freezer: 175 large cookies! I would recommend her to everyone who is getting married!
---
Best Decion Made!
Reviewed on

3/07/2011
Katie F
After contacting several other planners in St. Louis, who refused to meet with me without knowing my budget, I met with Shayna and we instantly clicked! I knew exactly what I wanted, and could IMMEDIATELY tell Shayna would take my vision and make it a reality. Therefore, I had... Read More no problems having her attend meetings without me being there, I knew my vision would be well represented. Shayna worked over FIVE HUNDRED hours on my wedding, I could not have asked for a better coordinator. After our first meeting right away Shayna got to work setting up meetings with potential venues. Based on her recommendation we chose the Four Seasons and could not have been happier. Shayna spend the next fourteen months espertly executing our perfect day! She wrangled 14+ vendors (that I can think of, there was probably more!) all while she was pregnant! She had specific time lines for each person and managed to coordinate a two day load in and load out seamlessly. Shayna worked countless hours making my dream come true. She answered, by my count, over 3,500 emails, countless text messages, and even frantic phone calls in the middle of the night when I forgot what decision I made. Shayna pre-interviewed every vendor that I worked with to be sure we'd be a good match and I was more than satisfied with ALL of her recommendations. During our time working together Shayna had a vacation planned, but drove specifically so she could have all of the notes about my big day with her in case of an 'emergency'. Shayna was always early for each meeting, overly prepared, and could answer ANY question regarding the most minute detail (like the width of the ribbon on the menu cards) off the top of her head. An email never went more than a few hours without a reply, a call never without a return, and a questions never not answered... she did it ALL! Shayna knew every detail inside and out! She brought the most experienced team with her the day of the event, and I could not have asked for a better day! I know that my day was flawlessly executed (and with 380+ people, 14+ vendors, and our budget that wasn't easy!) and that was due to Shayna and her well managed team. In addition to our daily emails Shayna constantly provided updates as to where we were with our budget and attempted to keep us on track (we were only over because I'm terrible at sticking to a budget, thank goodness for Shayna!). Any problems that arose throughout the week of the big day, Shayna handled behind the scene, keeping me (and most importantly my mother!) calm and on track. At one point during the reception I lost a bobbypin in my hair, and before I could even reach up to remove it, she was standing behind me, bobbypin in hand! It's like she has ESP. I could not have invented a better wedding coordinator if I tried, Shayna is absolutely perfect, and I would recommend her TIME AND TIME AGAIN! She is truly the best there is in St. Louis. My wedding in December of 2009 was flawless, I can't say enough great things about Shayna.
---
Flawless Day
Reviewed on

11/08/2010
Arielle H
I used STL Wedding Consultants for my August 2010 wedding. We had already chose our vendors, so we hired them for just the day of coordination. Shayna and Brandy were great! They confirmed with all my vendors the week of my wedding and also thought of last minute details I... Read More didn't think of. The day of my wedding was PERFECT! I didn't worry about a think because Brandi and the interns had everything under control. I would definitely recommend STL Wedding Consultants for your wedding.
---
Meet The Owner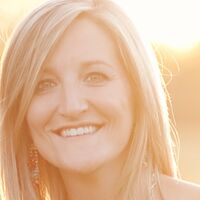 Shayna Laiderman
My name is Shayna Laiderman and I am the owner and lead designer for St. Louis Wedding Consultants. My company is a luxury wedding planning company offering only the best for our clients. We strive to customize every wedding we are apart of and bring out our clients personalities and relationships in every single detail of the wedding weekend. I have been doing events and weddings for 11 years and am always looking at the newest inspirations and ideas. We are not only your wedding planners, we are your friends, your wedding counselors and most importantly the person you can count on!