Home

StanWeddings.com
About this Vendor
Wedding Photographer & Film Maker.
Stan proudly stands behind classic photographic traditions & true leader in the modern digital approach! The Carolinas are in full bloom as Stan Weddings captures the Southern Elegance of the Palmetto State. Wedding Photographers in Charleston, Charlotte, or the Grand Strand aren't difficult to find, but as you design your destination wedding in any of these historic locations, know that I'm here to serve as your #1 choice for quality, innovation, and beauty on one of the most important days of your life. Traditional Charleston Weddings, beautiful Ocean Front Myrtle Beach Weddings, or Historic Mansion & Plantation style weddings are what we lend our services to the best. Distance is not a problem for me, and I'm available for all destination weddings worldwide.
Details
Artistic, Classic, Documentary, Dramatic, Lifestyle, Modern, Vintage
Bridal Portraits, Day After Session, Engagement, Trash The Dress
Getting Engaged, After Party, Rehearsals + Parties, Wedding
Destination Wedding Packages, Destination Weddings, Online Proofing, Digital Files, Film Photography, Printed Enlargements, Printed Proofs, Wedding Albums, Photo, Same-Day Edits, Second Shooter Available, Social Media Sharing, Photo + Video

Contact Info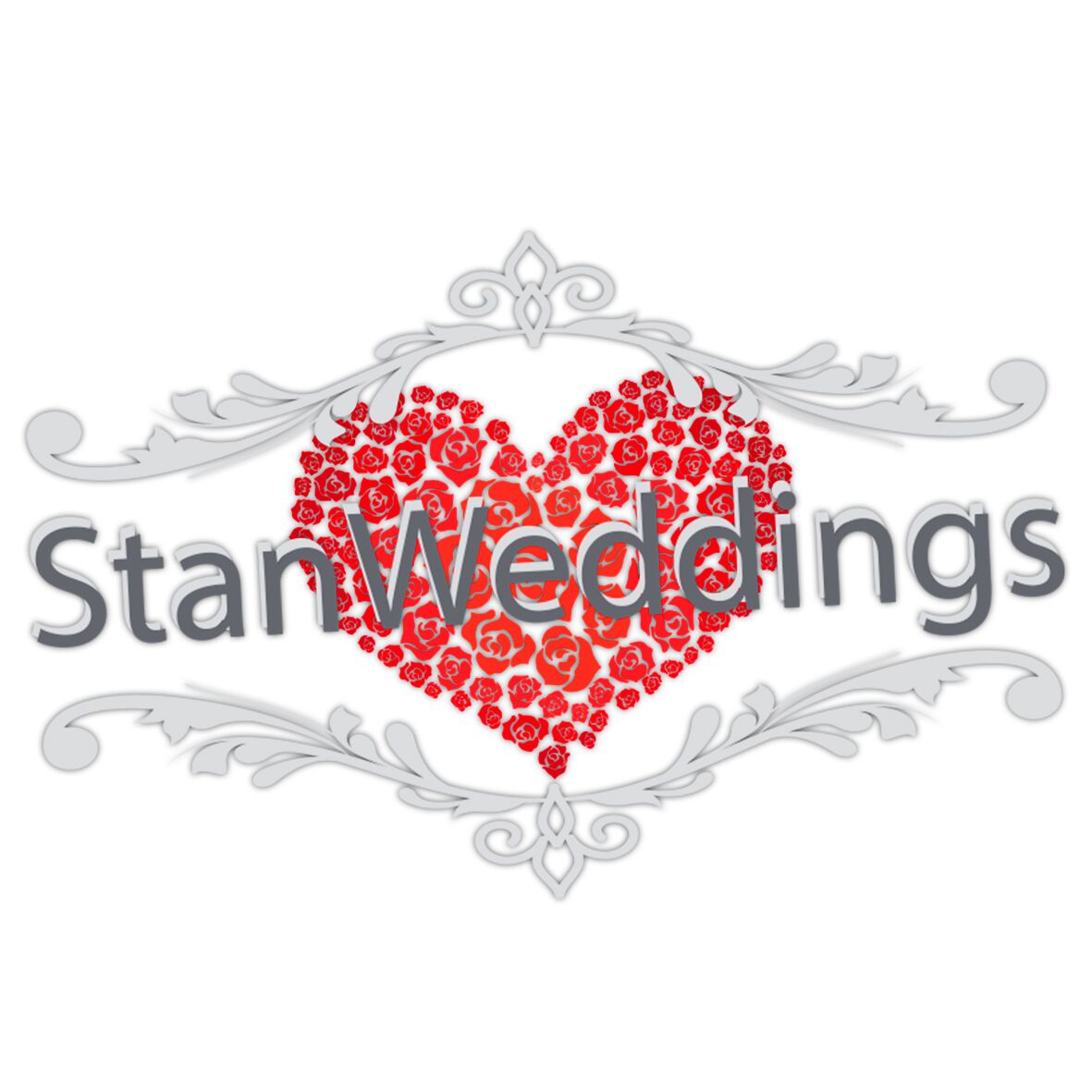 Reviewed on

11/01/2016
Kateryna B
Stan was beyond amazing! He accommodated to all of our needs even though we were in Philadlephia and he lives in a South Carolina. The attention to detail was beyond incredible. Stan captured every detail about our special day , that I wouldn't even of thought about. What I... Read More liked the most about Stan's work is his uniqueness. Everybody always wants a little twist to make thier pictures stand out from the rest and ,Stan definitely delivers that level of professionalism and creativity. He was such a pleasure to work with , very outgoing and very quick with his work. He knows exactly what he needs to do and will get your perfect shots without wasting any time. He was 100% prepared the day he arrived . He researched both the church and the venue locations and had tons of ideas of how he was going to plan out the day. I would 100% recommend Stan. If you are looking for uniqueness, creativity, professionalism, and capturing those amazing moments , Stan weddings is the place that I would recommend :). Kateryna
---
Reviewed on

12/06/2017
Hunter S
We are very pleased with Stan and his team's work. We used them for both photography and videography and absolutely love how smoothly everything went and how great the pictures and videos turned out!
---
Reviewed on

11/02/2017
Julianna B
Stan was absolutely amazing! If you want a photographer who is passionate about his work and willing to go the extra mile for you then please go with StanWeddings for your wedding! I promise you won't regret it! Thank you so much Stan, my bridal portraits and wedding pictures... Read More were stunning!
---
Reviewed on

10/25/2017
Regina B
My husband and I had plans to visit Myrtle Beach in October 2016 and decided that we wanted to get engagement photos on the beach. I found PhotoMyrtle Beach Photography and instantly was in love with Stan's display of work. I contacted Stan and made an appointment for our trip... Read More in Oct. Unfortunately the weekend we were scheduled to visit a hurricane hit SC. Stan contacted me days prior and we worked out plans to rescheduled. We were able to go in mid-Nov of 2016. Stan was very professional, organize, and knowledgeable of the surrounding areas and where we would obtain the best shots. We received our pictures a few days later and I was blown away at the final product. The pictures were beautiful to say the least. We loved the photos so much we hired Stan for our wedding. We live in MD, which meant that Stan would have to commute from SC to capture our wedding. Our wedding was on 09/15/17 and Stan did not disappoint. He was prompt, professional, and attentive. Everyone had nothing but great things to say about Stan and his assistant. I just got my wedding photos back about a week ago. He did a STELLLLLLLLAAAAAAAR job. I will forever be appreciative to Stan for capturing this beautiful chapter in my life. I would highly recommend him to any and everyone. I really can't thank him enough!!!!
---
Reviewed on

8/24/2017
Morgan N
Stan was amazing - I was actually sick the day we shot my bridal portraits and even though I felt terrible, he made my portraits beautiful. He knew just what to say to have them turn out great. The day of the wedding was hectic with everything going on, but in the end all the... Read More pictures we got turned out beautifully. I would strongly recommend him!
---
Reviewed on

6/15/2017
Matthew W
Great job!
---
Reviewed on

6/13/2017
Caroline M
From the moment I read reviews about Stan, I knew he was the best fit for my best friends wedding! Stan truly outdid himself. From his prompt replies prior to meeting, to the little details that made the pictures so elegant and go seamless, Stan did it with ease. He and his... Read More partner showed up on time, professionally, and took charge, especially on such a rainy day when people were running around! Stan, I can't thank you enough for making my best friends thoughts come to life through your amazing work. You really outdid yourself! I HIGHLY recommend Stan and his services to anyone looking for timeless and amazing wedding photos!
---
Reviewed on

6/13/2017
Chelsea W
Stan and his assistant John were by far the best decision I made for vendors for my wedding day. First, lets start with engagement photos. My husband and I are from Raleigh and were doing a destination wedding in Charleston. We scheduled our engagement photos for a Saturday but... Read More it was pouring and Stan was nice enough to reschedule for the next morning since he knew we came into town specifically for our shoot. Our engagement pictures turned out incredible and Stan was very accommodating with the different locations I wanted to do. He also tells you exactly where to stand and position yourself which is very nice because we weren't exactly sure what we wanted. Our wedding morning was full of clouds and rain. During my bridal portraits at the venue it started POURING. Stan was absolutely soaked but you wouldn't have known it from his attitude. He didn't complain one time, and was shooting pictures like there wasn't a cloud in the sky. An hour before the ceremony it started raining cats and dogs and as a bride I was starting to panic because our venue was completely outdoors. Stan brought up his weather radar and assured me it was only going to last another 30 minutes and it surely did. We have 2 VERY big families but he took control of our family portraits and got them done quick and easy. I would 100% use Stan and John again. They were AMAZING and our pictures our unbelievably beautiful.
---
Reviewed on

5/14/2017
Kirstyn W
Stop looking for other photographers now! We can't say enough amazing things about how wonderful it was working with Stan. Being from out of state, it's hard to find vendors that you can trust and do a great job. From the very first phone call, Stan was very attentive to what we... Read More were looking for in a photographer. On the day of the wedding, he showed up on time and got to work capturing all the details as well as raw moments. He was so much fun to work with, but at the same time, he made sure all the shots were perfect. Both he and his assistant, John, went to great lengths to make sure every shot was perfect. His work is incredible. We've worked with other photographers in the past and have found that many of them try and stick to a routine that works for them on the wedding day, this doesn't leave much room for improvisation and from our experience makes the photograph portion of that day the thing you want to spend the least amount of time on. Our experience with Stan is the exact opposite, he uses his knowledge and experience to create the best shots wherever you want to take pictures and encourages improvisation to capture raw moments, the photograph portion of our wedding day was one of our highlights. The online gallery was also easy to navigate and even easier to share with our friends and family. Stan was worth every penny and I couldn't be any happier that we decided to go with him. If we ever need other pictures taken for any reason in the Charleston/Myrtle Beach/Savannah area we will be calling him first!
---
Reviewed on

12/02/2016
Rina M
Stan was very easy to work with. I have called him many times to communicate changes for my wedding and he was always available... Very reliable person and takes his work very serious. When the pictures were completed I could tell he loves his job and did fenominal work. Couldnt... Read More have asked for a better photographer for our day.
---
Reviewed on

11/30/2016
Mark N
Stanweddings was the best choice for our special day! The quality and artistry of Stan's work is unbeliveble...I can't tell you how many people have been blow away by our wedding pictures. My wife and I surely loved them all! Mark
---
Reviewed on

11/30/2016
Nina R
If you're getting married in South or North Carolina do yourself a favor and hire Stan!!! During the wedding him and his second shooter were great, they captured the most beautiful memories of our Wedding. I cannot say how pleased we are with how our photographs turned out. I... Read More am beyond impressed!!!
---
Reviewed on

11/10/2016
Jane M
Very friendly and dedicated artist! Stan is an amazing photographer! Stan Weddings team was above and beyond! We absolutely love the pictures! When we seen the final picture and video my whole family was in tears. He has a great personality and was great to work with. We... Read More highly recommend StanWeddings! Stan thank you soooooooooooooooooooo much for REMARKABLE job!
---
Reviewed on

11/10/2016
Stephanie C
I had chosen Stan from Stan weddings photography way back when we first got engaged and through the whole time Stan kept in contact with me to see how the planing was going and making sure he was given all the information as we got it. Stan is very detail oriented and will not... Read More miss a beat. He has done some original pictures with us that I love and look at everyday! Very respectful and everyone really liked him as the photographer. I could not have been happier with my pictures and choosing him!
---
Reviewed on

11/10/2016
Stan is a total professional and the perfect photographer for you! It was important for me to choose a photographer with experience and class, because I only had one chance to get it right. I did all of my coordinating with Stan from another state. From day one, Stan was... Read More attentive to my wishes and gave me helpful advice pertaining to "key moments", locations, and backdrops. Prior to my wedding he calmed my fears, explained the details, and was always available. The day of the wedding, Stan was on time and always in the right place. Two days after the wedding, my husband and I flew to our home in Germany; then we went on our honeymoon. Stan completely understood our situation and went the extra mile to accommodate us in every way. Understanding that we live in Germany, Stan made sure every shot was perfect and maximized every photo opportunity. Stan sent sample photos via email, so that we could conduct a presentation at our wedding party in Germany. We looked for bad photos to eliminate from our presentation but we could not find any. Our family said, "Wow, these photos look like something from a magazine!" I'm extremely proud of Stan's work and the moments he captured. My heart goes "pitty-pat" every time I look at our photos. Forever Frameica
---
Reviewed on

11/07/2016
Ashley Y
Stan did an amazing job on our free engagement session! We booked him for our wedding in the future and cannot believe the price, quality, and service we have received thus far!! Stan was very creative with our engagement session - he took the time to get to know us and... Read More photographed our true personalities and love for eachother. Our engagement was a surprise and I am beyond thrilled that he captured the "moment" and I can relive that day over and over again!! I am so excited for our wedding day and cannot wait to see what he has in store for us!! I highly recommend an engagement session to every newly engaged couple, you won't regret it! Thank you SO much!!!
---
Reviewed on

11/07/2016
Maria K
Stan and Marina were great. They were professional and made us feel comfortable all day. Even though the day was hectic, they stayed on their toes getting every shot they could.
---
Reviewed on

11/01/2016
Regan D
Stan was so professional and knew exactly what my husband and I were wanted in our wedding photos. There wasn't one second when Stan wasn't snapping pictures and most of the time we didn't even know he was catching the moments that he was. I would recommend Stan Weddings over... Read More and over
---
Reviewed on

11/01/2016
Ericka J
My husband and I got married on April 16th, 2016, and we are so, so happy that we had Stan as a photographer!! We have also used his services previously for family photos, engagement photos, and bridal portraits and have never been disappointed. We were extremely satisfied with... Read More our wedding pictures! We have numerous traditional photos that we fell in love with, but then we also have many beautiful, unique photos. Stan's creative touch is unbelievable in the photos. He is always very timely and professional, which is also very important for a wedding. With all of the other things to worry about related to your wedding, a photographer should not be one of them. And Stan handled everything with expertise and confidence! We were also able to rent a photo booth through him, and it was a huge hit! Obviously, I highly recommend Stan Weddings! Just take a look at his portfolio to see some of his amazing captures for yourself! https://stanweddings.com/
---
Meet The Owner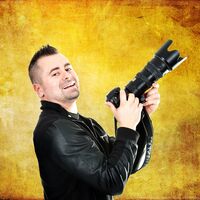 Stan Petrovsky
My background comes from working as a paparazzi photographer for a popular magazine, where I learned how to catch the perfect and most ideal moment in literally ANY environment! Today, I'm a successful mid-sized business owner and happily running a full time professional studio, where I'm able to take pride in my company's work and craft the perfect balance of versatility and creative expression. This is my calling, my career, and passion! My hobbies are fishing, hiking, cooking, drone videography, and collecting vintage cameras.