Home

Starlight Studioz
About this Vendor
Starlight Studioz
Details
Contact Info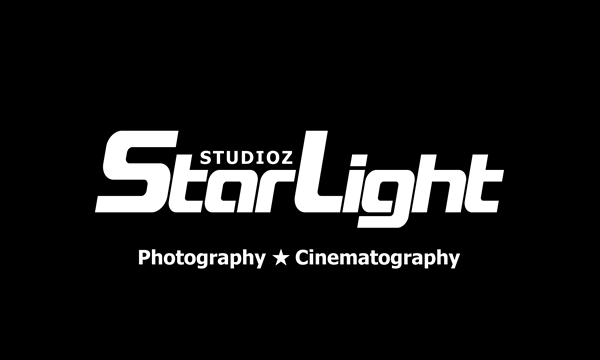 Serving NY Tri-State Area, NY
Hollywood Film!
Reviewed on

10/31/2014
danae z
Ellen & Eddie and the Starlight Studioz team are absokutely amazing. Our film turned out to be incredible. We had an incredible experience throughout the entire process leading up to the wedding. The day of the wedding they were there from the befginning until the end....capturing everything and making us laugh when everything wasnt going exactly as planned. The final product was beautiful, very artistically done. We had all our family over to watch and all thought we were watching a hollywood movie. They are awesome and recommend them without a doubt!
---
thank you!
Reviewed on

10/31/2014
donnie r
Thanks you much for all your hard work! my wedding day was so much more special because your team was part of it. Thank you for recording all the special memories and I will never forget. and will forever treasure. I loved every second of the video!!! Highly recommend!!
---
Great Photos!
Reviewed on

10/31/2014
The pictures we got back from our wedding were amazing. They were super easy to work with and we got all the pictures within 3 months of the wedding. Highly recommend!
---
Love!!!
Reviewed on

10/31/2014
luisa j
When I was planning my wedding I asked recent brides what was the one thing they wished they had done ans where their money was best spent on their videographer pr they wished they hired a videographer. I didnt quite understand until I watched videos from Starlight Studioz and saw that they dont just press record...Our video was everything we had imagined and more...it made us laugh, cry and remember...Best decision we made..We love our video and the Starlight team...Thanks Ellen & Eddie!
---
Best Decision
Reviewed on

10/31/2014
rachel w
When my fiance and I went to the studioz we were blown away by Starlight Studioz.The highlights of our wedding left us speechless, breathless and sobbing with tears of joy. They captured all the important moments as well as others these other really great and fun ones that I hadnt event know about...They geniunely care about you as a couple and go above and beyond. Highly recommend to all future brides...Can't wait to use them again for another event.
---
6 Stars
Reviewed on

10/30/2014
marta r
We had a hard time finding a photography & videography we clicked with until we met with Ellen & Eddie from Starlight. They really made us feel at ease and answered all the million and one questions I had leading up to the wedding. They were very patient with us...especially me...I was the definition of a bridezilla...Everything turned out even better than we imagined...our wedding pictures look like they came out of a magazine......ive heard so many horror stories from friends who have already gotten married that it takes forever to get them...we received our photos within 2 months of our wedding. Our wedding film makes me cry like a baby...its so good. They have this drone they flew getting us these amazing shots of us at the park and outside ceremony. highly recommend the starlight team!
---
Favorite Vendor
Reviewed on

10/30/2014
It has been 4 months since the the greatest day of my life. I still play the day over and over in my head. It would have not been so perfect without the Startlight team, and their beautiful photography & videography. They have an amazing ability to capture everything and go with the flow. They made us as well as our family so comfortable. Thank you once again for capturing the best of the most important day of our lives.
---
Awesome Memories!
Reviewed on

10/28/2014
Ellen, Eddie & team went beyond our expectations. The pictures are more than beautiful and I couldn't be more pleased. Their calmness made me feel at ease and their humor let us relax and feel comfortable allowing the most natural expressions to be caught on film. I would hire them again in a heartbeat and I would definitely recommend them to anyone looking for a photographer. Two thumbs way up!
---
Fantastic Experience!!!
Reviewed on

10/27/2014
Sasha D
I can not say enough about how great Starlight Studioz were! So professional and easy to work with. They made us feel really at ease in front of the camera and the results were just beautiful. They did our engagement shoot, videography & photography. We also chose to do the same day edit, which our guests loved! It gave them a chance to see the what happened earlier in the day...sort of like behind the scenes. We receive sooo many compliments on our photos, wedding video and album. It took forever to choose our photos because they all were stunning!!! You can not go wrong with Starlight Studioz!!!
---
Obsessed with my pictures
Reviewed on

10/06/2014
iga b
I truly believe that the photographer is one of the single most important components of a wedding. The venue can be beautiful, the food can be delicious, the music can set the right mood - but if the photographer can't catch it all to help you (and everyone else) re-live the fabulous memories? Then it's (almost) all lost! With that said, the Starlight team completely captured the feeling of the entire evening! Every time we look at the photos, the wonderful memories of that day come flooding back to us and immediately make us smile and reminisce about what a great day & party we had. Highly recommend without a doubt.
---
Fab!
Reviewed on

10/06/2013
Katie S
Starlight Studioz is an amazing company. The entire experience was very pleasant. They met all of our requests in a professional manner. The one thing we were most impressed with was the attentiveness they provided during both the engagement photo session and the wedding. We loved our pictures and video. We would hire them again in a heartbeat.
---
Love! Love! Love!
Reviewed on

10/05/2013
katie m
I couldnt have asked for more, from the first moment I contacted them it was easy to work with the team. I just got my video trailer and pictures. The pictures were incredible, Im going to have a hard time choosing the ones I want for my album there are so many I love. I was awed by the highlight clip definitely left me in anticipation of the rest of the video. They do an amazing job of capturing those that matter. Honestly, their talent is amazing. At the end of the day your video and pictures are the only memories you get to keep, so it's worth the investment to know that you are going to get exactly what you wanted. I highly recommend them!
---
HIRE STARLIGHT STUDIOZ
Reviewed on

9/25/2013
Ellen & Eddie were one of our favorite vendors we had! personally I hate being the center of attention and I originally didn't want a video camera following me around all day! however I thought I would regret it if we didnt hire someone....in walks ellen & eddie! they responded so fast to my emails...met with my fiancé and I one mile from our house (NO other vendors did this), and was such a hit at our wedding that I have given their info to more than 20 guests! Eddie captured every second without being in our face and basically being invisible. I don't know how they did it but my husband and I are so happy with the final product! If you are on the fence...HIRE STARLIGHT STUDIOZ. You won't regret it :)
---
Excellent Work
Reviewed on

9/25/2013
Starlight Studioz fulfilled every detail we could ever think of and more in our wedding video. We are very grateful for how Ellen and Eddie were before our wedding, on our wedding day, and in receiving our dvds. Communication was excellent and he was flexible with song choices on our video. Very reasonable cost especially for everything that we got in the package. You will be very satisfied by choosing Starlight Studioz
---
Great and Excellent!
Reviewed on

9/25/2013
great, fast, prompt. thanks for your great service and excellent communication!
---
Fantastic Work by Starlight Studioz!
Reviewed on

9/25/2013
Starlight Studioz takes photography & cinemtography to the next level. What this company did for our wedding is priceless. The final outcome was worth more than the price. I would recommend without hesitation.
---
Amazing and Comfortable
Reviewed on

9/25/2013
Eddie at Starlight Studioz was amazing. He is so down to earth and makes you feel like your a friend not just a client. The day of the wedding he was so attentive and worked so hard on the details. He made me and the wedding party feel comfortable. He got so much amazing footage. When my husband and I saw the final product we cried. It was more than we could have ever dreamed of. We weren't originally going to spend the money on a videographer but I am so glad we did... worth every penny. If you are unsure you should definitely get a videographer and it better be Eddie. He will make you feel amazing and comfortable and give you the best gift you could ever ask for... he did for us!
---
Amazing Job
Reviewed on

8/21/2013
Eddie and his team did an amazing job with our videography, and I would highly recommend him! Ellen his wife was very responsive to email and phone. The quality of their work is outstanding, not to mention the price. I provided little guidance for what i wanted with the video, and it turned out greater than I could have ever imagined. They are very passionate about their work, and it really makes all the difference.
---
Incredible work!
Reviewed on

8/21/2013
Starlight Studioz does incredible work! Definitely worth every penny. They did our engagement photos as well as wedding day photos. Eddie and his team are easy to work with and I can't say enough how happy we are with the results of their hard work. We received both our engagement and wedding photos and video very soon after. Starlight Studioz blows me away and I am SO happy we went with them. Highly recommend!!!!
---
Starlight Studioz was Amazing
Reviewed on

8/20/2013
If I could give 6 stars, I would! Starlight Studioz was fantastic to work with before, during, and after the wedding. In addition, our wedding film is incredibly beautiful and something I can be proud to share for many years to come. Thank you Starlight Studioz!!
---
NYC Wedding - Central Park
Reviewed on

12/03/2012
Pamela T
Had a wonderful experience with Starlight Studioz! They were very professional, attentive, and friendly. Since I had a destination wedding in NYC, I hired a videographer to film the special day so my family and friends back home would be able to see all the events of my wedding day. They worked with me during the editing of the video to make sure it was exactly what I wanted. They were extremely nice and professional to me and my family who attended the wedding. I got so many compliments on our wedding video, and my husband and I loved it. I would highly reccomend their services!
---
very pleased
Reviewed on

11/02/2012
tali m
not long after our wedding we promptly received several copies of the completed dvd/bluray and all of our photos. they were a pleasure to work with before the wedding and are still easy to talk to and responsive during the process of choosing photos for the different albums now that it's been a few months after the wedding. really happy with them as our photographers!
---
Thank you
Reviewed on

10/24/2012
Linda X
Starlight Studioz filmed our Wedding. They were just amazing! Eddie is easy to work with, he is super nice and he created exactly what we wanted for our wedding video. The shots and editing were absolutely stunning and I couldn't have been happier. I definitely recommend Starlight Studioz to any bride to be; you wont be disappointed. Thank you Eddie!
---
Captured the night of the memories!
Reviewed on

8/22/2012
Veronica B
We LOVE our wedding video from Starlight Studioz! I am so happy I found this wonderful company to do our wedding videography. They were professional, on time, easy to work with and the price was definitely right. Just visit their website and see how creative they are! They were a dream team of editing and shooting. We were able to pick our own music. They even captured little moments that I didn't even know anyone saw and other scenes like the food preparation that I wouldn't have necessarily noticed, but it is a special memory to have. I highly recommend Starlight Studioz for any bride and groom.
---
The Best!
Reviewed on

5/23/2012
elena b
My wedding was 5 hrs away from NY and a hurricane was about to hit the tri-state area. While I was stressing that my DJ and other vendors wouldn't be able to make it, I was confident that my photo and video guys would be there. Two days before the wedding Eddie had three contingency plans to make sure my wedding was staffed, and he followed through on everything while keeping me calm. That's dedicated service! The photo and video staff made us feel comfortable in front of the camera, and I have beautiful photos and video as a result. Highly professional and courteous people, who worked as a team and got everything done seamlessly. The photo frames were the best party favors ever!
---
Send Message