Home

Stash Photography
About this Vendor
Fresh, creative, fun wedding photography
With 7+ years experience, my passion for photography brings you fresh, creative, and fun photographs. I thrive on split-second opportunities to capture your emotion in my work. Serving all of Louisiana and beyond!
Details
Online Proofing, Digital Files
Contact Info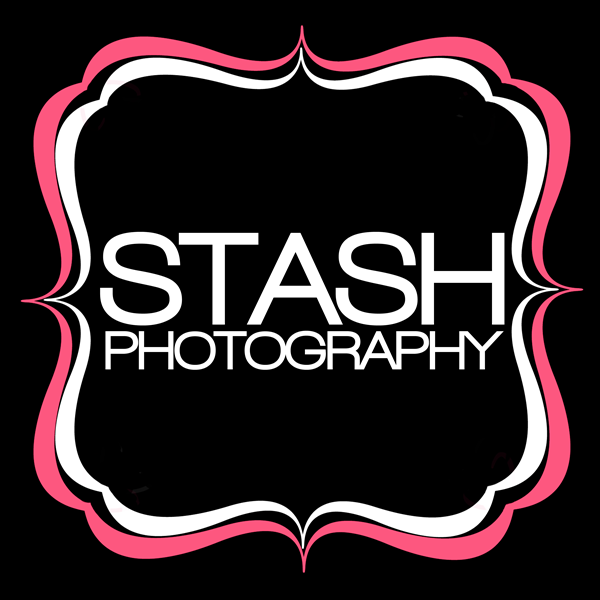 New Orleans, LA
Destination
AMAZING
Reviewed on

2/18/2014
Samantha S
I can't say enough of Stephanie and Stash. What a pleasure it was to work with someone so talented. She really made sure to "tweak" aspects of my package to fit my wedding day. She makes you feel as if you are her only bride. I've gained a friendship out of her! Her photos were nothing short of perfection. Her and her team have a true talent and love for photography. I couldn't have imagined my day without her in it. She is highly, highly, highly recommended to capture every tiny aspect of your day! Thanks Steph!
---
I love Stash
Reviewed on

8/26/2014
Kirbie L
From start to finish my experience was very professional. I really feel Stephanie, went above and beyond for me. I had to change the date of my bridals due to my gown not being ready, she worked really well with me. While photographing me, I never felt rushed and she was very creative with my photos. Everything I asked for, she came through with it. My experience, I must say was amazing!
---
Amazing! Amazing! Amazing!!!
Reviewed on

10/06/2013
I would absolutely recommend Stash Photography for your wedding. They were professional, punctual, and affordable! I cannot stress enough how amazing our photos turned out. The lighting was perfect, and the posed and photojournalistic pictures were equally spectacular. They worked with our budget, and we got two photographers for what everyone else was charging for one! Hands down, best wedding pictures I've seen. We've gotten compliments from everyone!! Thank you Steph and Jeff for doing a wonderful job capturing all of the details of our special day!
---
Reviewed on

7/23/2015
NO ONE ELSE FOR ME!!!! My husband has been asking for boudoir shots for 10 years, I am now a mother of two and have had section births each time. When his 50th rolled around this year, I can't believe this was the gift I had in mind. Stephanie and I have known each other for many years and there is no one else I would trust with this shoot. I flew into Louisiana to have her exclusively photograph me. She helped arrange my makeup artist and coordinate my looks for each shot! She is so fun to work with and helped me feel at ease right away. Not being 26 and a size 2-6, she made me feel not only at ease but sexy! We laughed and had such a fun time I was not aware an hour had passed! Also she showed me some images though the camera and I just could not believe it was me, her angles and her perspective on the shoot were nothing short of AMAZING!!! The session was close to my husbands birthday so we did a slide show, I had my images very soon after the shoot and I was BLOWN AWAY!!!! I loved seeing myself through her eyes and I was even proud of how I looked! I played my husband my slideshow at midnight the morning of his birthday and he just kept saying "Oh Bae," " Oh Bae" " So Beautiful" "So Beautiful" He LOVED them. He kept asking to watch it over and over again!!!! He also loved that I had the confidence to do this shoot after kids and all our years, the timing was perfect and my photographer was second to none. BTW, I am a photographer as well and trusting this creative shoot to another photographer was tough, you always feel no one shoots like you do, WRONG, Stephanie was perfect for me, she was professional, fun, fresh, and creative in a space she had not been in before. Her take on our location was just what I had envisioned and she helped create a memory for me as a wife, photographer, and woman that I would pray all women experience. This is a shoot for all types of women, it empowers you and I feel my husband felt proud and excited that I was did this just for him and I was proud that I finally made these images. I Highly recommend Stephanie and STASH Photography for making your Boudoir photos, if your a bride....DO THIS!!! If your a wife....DO THIS!!! If your a girlfriend....DO THIS!!! If you have always wanted to make images like this and feel you need to hit the gym or your not quite perfect yet, YES YOU ARE!....DO THIS!!! Stephanie, you gave me so much more then just incredible images, you gave me a gift of empowerment and a day of feeling focused on, beautiful, and your time, effort and talent are a beautiful gift. I am so grateful you were able to fit me in on a tight time frame and that I was able to work with you and you only!!!! A blessed day, and I thank you!!!!
---
Stash was great!
Reviewed on

3/19/2015
Ashley B
She did a wonderful job with my bridals and my wedding/reception. I recommend her to anyone!
---
Stephanie is the Best
Reviewed on

3/17/2015
Alexandra F
Stephanie was a blast to work with!! Our photos came out perfect and she was very accommodating to our difficult time schedule (pictures at 3, sunset at 5, wedding at 8, reception 9-11:30). I wouldn't look anywhere else for a photographer. She picked some beautiful spots around the French Quarter and I couldn't be happier. Worth every penny.
---
could not have chosen a better photographer!
Reviewed on

10/23/2014
Emily C
Stephanie was professional, responsive and meticulous about her craft throughout the process. She has an impeccable eye, and was so unobtrusive at the wedding, yet still got amazing shots. She was very flexible in customizing a package to meet our needs. We are extremely pleased with our photography. Thanks, Stephanie!
---
Great photos!
Reviewed on

10/23/2014
Annie B
Stephanie did a great job! She was friendly to work with and our pictures came out beautiful! We couldn't be happier with Stash.
---
stash photography!
Reviewed on

10/22/2014
haley e
My bridals with Stephanie were so much fun and i love that she was able to capture that! She knew the correct posses to put me in to complement my body but always took my visions into consideration. And then for my wedding I had no idea even after seeing some of her work that my ceremony and reception pictures would come out so good! I couldn't keep from tearing up when she uploaded my sneak peeks from our wedding! Very Professional and not scared to do whatever is necessary to get the picture she envisions! Much thanks
---
Stash photography
Reviewed on

9/05/2014
As a guy I don't like taking pictures for any event including my own wedding Stephanie was easy to work with and was able to get good quality pictures with taking just one or two pictures she was very professional and efficient!
---
Awesome!
Reviewed on

9/04/2014
Stephanie was a pleasure to work with! She was just as excited about our "non-traditional" wedding as we were! I highly recommend her to any bride looking for an amazing photographer that will capture every little detail of your wedding!!!!
---
Wonderful Photographer
Reviewed on

8/26/2014
Lauren W
Stash photography took our engagement pictures and we absolutely loved them! Stephanie does a wonderful job and captures the moment. She made us feel at ease and helped guide us along so we knew exactly what to do to get great shots. Thanks so much Stephanie!
---
Highly recommended!
Reviewed on

8/11/2014
Kristin L
We had both our engagement photos and wedding photos done by Stephanie with STASH Photography and we could not be more pleased with the way everything turned out!! Stephanie is truly amazing and talented!! She is very professional and took the time to talk to us about all of our ideas. She captured all of the images that were important to us as well as the ones she knew would be priceless!. I can't even express how much I love them all!! The quality of the photos are simply amazing and we received numerous compliments on both our engagement and wedding photos. We are so grateful to have so many beautiful pictures to cherish from our special day! STASH Photography is highly recommended!
---
Great Photographer to work with!
Reviewed on

12/19/2013
Beth
Stash Photography is comprised of a recently married couple that know exactly what you want and need out of a photographer. They are young, fun, and creative. The package we selected included engagement pictures. My fiance and I were nervous because we didn't know what to wear and how things would turn out. Steph was great, put us at ease, and produced some amazing pictures! She created our Save-the-Dates, which were just beautiful. I got compliments on those Save-the-Dates all the way until the day of the wedding! Once the wedding day arrived, Steph came with me and her husband, Jeff went with my husband-to-be. I've only seen the sneak peek and I am already AMAZED at how thoughtful and creative the pictures are. I can't wait to see the rest! If you are looking for a photographer, you can't go wrong with Stash. They are reasonably priced, creative, and great to work with!
---
Josh and Heather's Wedding
Reviewed on

10/06/2013
Josh C
I loved the pictures! We were very pleased with quality of pictures. Stash Photography did a great job! I would recommend them to anyone!
---
Josh and Heather's Wedding
Reviewed on

10/06/2013
Jennifer B
As mother of the groom, I was overall very impressed with Stash Photography. When reviewing the pictures, it was as though I was back at the wedding. They did a fantastic job at capturing all the most memorable moments. They were also very creative and it showed how much they love their work.
---
Las Vegas wedding
Reviewed on

10/05/2013
Jake V
My wife and I decided on Stash photography for our destination wedding in Las Vegas, Nevada. We received extraordinary pictures and a beautiful album- everything from before ceremony, during, after, and a day after session on the strip. We could not be happier with their work. They are excellent photographers and we strongly recommend them.
---
Destination Wedding with Stash Photography
Reviewed on

10/02/2013
David J
Stephanie and Jeff are fantastic. I found them to take pictures of our surprise proposal and the photos came out perfect. They did a great job of capturing how special that moment was for both of us. Since we loved the pictures so much, we asked them to come with us for our destination wedding in Mexico. They were a class act and the total package. They knew exactly what shots we wanted and did not hesitate to use some of their own ideas that turned out to be the most amazing pictures. They captured every moment and made everything look beautiful and perfect. Our pictures are something we will have and love for the rest of our lives. We cannot thank them enough. Highly highly recommended.
---
Amazing!!
Reviewed on

10/02/2013
Ashlyn B
Stephanie and Jeff are AMAZING! We were blown away by our photos. They are unbelievable and we have so many of them! We cannot express to them how grateful we are to have had them join us in Mexico. Stephanie and Jeff took our surprise proposal pictures in New Orleans. We fell in love with the two of them and with the pictures so it was set… we HAD to get them to Mexico. They went above and beyond anything that we expected. Our only problem is choosing our top 50 to use in our album. We have narrowed it down to 106….. we have a ways to go! Definitely, a GREAT problem to have. We have fantastic pictures and amazing memories. Thank you guys so much!!
---
Wedding Photography
Reviewed on

8/09/2013
Tiffany G
I randomly found Stash Photography online since I wasn't from Louisiana and was so glad I did. We absolutely loved this couple. Our pictures were so beautiful and unique. Not only did our pictures turn out amazing but they really made you feel comfortable. I look at my pictures all the time and Im so in love!! We recently received our wedding album and it really captured our whole wedding in such a sweet way. I would use them again and again.
---
Bridal Pictures
Reviewed on

8/05/2013
Jeannette J
Stash Photography helped capture some of the most amazing and beautiful pictures of me and my wedding dress. They made me feel so incredibly comfortable while taking pictures out and about in New Orleans. Stephanie is so much fun to work with and is so creative and talented. If you're looking for pictures that truly capture what is important to you Stash Photography can do that plus more! Highly recommend!
---
Young, Fun, Unique, and Professional!
Reviewed on

7/30/2013
Jennifer W
Stash photography was amazing! I was looking for something different when looking for my photographer. All of my friends pictures all look exactly the same from their weddings after using the same group of typical New Orleans wedding photographers and I wanted unique, yet equally as professional and great quality pictures. That is exactly what I got and then some. Stephanie and Jeff are so nice and personable. They are young and fun and so different from other photographers I have come in contact with, during my wedding parade of being in my 20s. Even with my 50 questions, bridal Stress, and even 4 months before the wedding Venue changes they were always very accommodating, always easy to get in contact with, and easy to work with. They made one of the most important parts of my wedding to me very stress free and easy. They were very flexible with packages so I could get what I wanted without having to pay for things I didn't which helped so much since I was a Bride on aBudget. The day of the wedding they were on time, very professional, helped me make great use of my time for capturing all of the pictures that I wanted without making the whole day feel like a photo shoot! They captured so many great shots from getting down on the floor for a good angle, or standing on a chair to get a better view they went above and beyond! Within 2 days I had sneak peeks of some of my pictures and had the rest of them very quickly compared to some of my friends that waited months! Loved that I got the rights to my pictures with my package which makes sharing them with family and friends so easy! I have gotten countless compliments on my pictures. I love them all and am now faced with the impossible decisions of selecting my faves bc they all are. I have found my family photographer now! Looks like they are stuck with me :) I could go on and on with good things to say, highly recommended! Check them out you won't be disappointed.
---
BEST PHOTOGRAPHERS!!!
Reviewed on

5/17/2013
Robin G
So easy to work and communicate with! The photos are beautiful!! They are great people who do great work!!
---
Loved it!
Reviewed on

3/04/2013
heather f
Stash photography is awesome! So fun and easy to work with!
---
Great Photographers!
Reviewed on

12/22/2012
Kaini M
We actually took Stash Photography along with us on our destination wedding to Las Vegas! I cant explain how happy I am with our wedding photos, they definatly captured all of our exciting moments during the day of our wedding and more! This husband and wife team couldn't be more perfect working together and we definatly had a blast with them! Our pictures are absolutly beautiful and I love showing them off to everyone! I'd definatly recommend them for an in town wedding or a destination wedding like we did!
---
Send Message