Home

Station 3
Book Your Wedding with Station 3
---
A BALLROOM IN HOUSTON, TX
About Us
Couples who want to add a touch of historic elegance to their wedding ceremonies should head to Station 3, a 5,800 square foot historical landmark in Houston, Texas. When this fire station-turned-venue first opened in 1901, firefighters put out fires with horse-drawn carriages and steamers; now its beautiful brick structure has been lovingly restored to host all kinds of weddings and celebrations. The interior reception area features the charm of a vintage firehouse, with exposed brick, distinctive metal pillars and glossy, dark wood floors.
The entire Station 3 building is available for rent and offers several unique spaces for both ceremonies and receptions. There's a spacious courtyard that serves as an outdoor ceremony site, with the capacity for up to 150 guests. Couples who choose to use this welcoming space will have the classical brick façade of Station 3 as their background.
Those who are looking for an indoor ceremony site can exchange vows downstairs, where the building's brick walls and gleaming wooden floors create a vintage aura of elegance. Tall glass windows will still allow for plenty of natural light to pour into this voluminous, romantic space. The indoor ceremony space will allow for 200 guests, who will then be invited to go upstairs to the indoor reception space.
The spacious second floor of Station 3 features 14-foot high-ceilings and an open layout, giving a sweeping sense of space to any reception. Exposed rustic brick walls, hardwood floors and minimalist chandeliers add a chic touch to wedding festivities. (And just in case you were wondering, if the newlywed couple wants to slide down the fire pole on their special day, they are totally welcome to do so.)
What You Should Know
A Station 3 wedding event coordinator assists couples with arranging all matters for their wedding day, from renting the space to table arrangements. There are several crucial wedding day elements that are included in the price of rental with Station 3, including lighting, sound equipment, reception tables and chairs as well as a dance floor. Set up and take down of tables and chairs are included in the fee too, however couples are responsible for events after clean up and must check out with the event coordinator before leaving for their honeymoon.
Couples hire their own caterers, who must be approved by the venue. The venue will supply a kitchen for prep work purposes only. To set the scene, all decorations must be approved by the Station 3 wedding team—rice is not allowed on the premises, but biodegradable confetti or wildflower seeds are most definitely allowed. LED or flameless candles are permitted, but no other kinds—it's only a former fire station, after all.
Couples who want to get their groove out on the dance floor should take note that amplified music is allowed, however, it must end by midnight. Additionally, dancing can only take place downstairs, as the upstairs floors are more than 100 years old and are historically preserved, so interested couples should discuss dancing with the venue beforehand to arrange this.
Extra Perks
Station 3 offers couples additional perks relieving planning stress for their wedding day. Couples can look forward to some of the following:
Bridal suite
On-site manager on wedding day
Outdoor lighting
Valet parking for a fee
Wheelchair and freight lift to second floor
Amenities + Details
Amenities
Bridal Suite

Handicap Accessible

Liability Insurance

Indoor

Reception Area

Wireless Internet
For more details about amenities, please message the Venue.
Ballroom, Historic Venue, Loft, Tented

Contact Info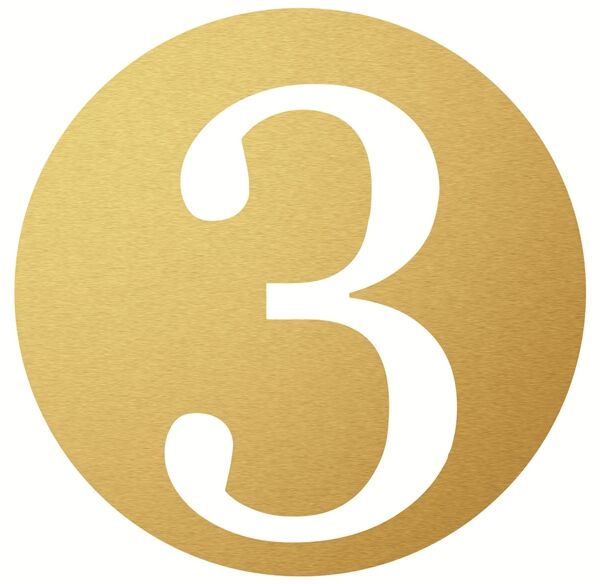 Reviewed on

11/06/2016
Julieta E
Kerri and team were absolutely amazing and helpful during the whole process. We found Station 3 while searching for an open concept venue with downtown views. We absolutely loved how much character and natural beauty the venue had without it needing too much decoration. Through... Read More the whole two years leading up to our wedding, Kerri kept us on track and up to date with new venue updates. Fast and easy communication. Kerri happened to be our venue coordinator for our wedding and was simply the best! Kerri worked with our wedding coordinator and vendors to ensure that we stayed on track with out timeline. Kerri made sure we didn't worry about anything that day. Best venue ever!!
---
Reviewed on

11/02/2016
Michael S
When we decided to have our wedding here in Houston all we knew was that we wanted a venue that was different from your average hotel banquet hall. We wanted something with character, something that matched our eclectic personalities and style. During our tour we knew that... Read More Station 3 was the place for us. Between the exposed brick and the rich hardwoods we felt at home there. We couldn't have been happier anywhere else. With around 100 guests it was easy to use the change out the upstairs, downstairs and outside courtyard. We love Station 3!
---
Reviewed on

10/31/2016
Margaret L
Station 3 was excellent! Their team is very eager to assist you in any way possible and are readily available to help answer your many questions as a bride! I had 135 guests here for my wedding - buffet upstairs, cocktail outside, and dancing downstairs. We received so many... Read More compliments about how fun, unique, and beautiful the space was here. Thank you again!
---
Reviewed on

10/26/2016
Lindsey R
I recently had my wedding at Station 3. I absolutely love the space, and received tons of compliments on the venue from my guests. I worked with Kerri throughout the wedding planning process - she was incredibly efficient, knowledgeable, and responsive (which couldn't be said of... Read More all the vendors we worked with), giving us full confidence that our event would run smoothly on the day of (which it did). I do feel that their bar package prices run a bit high & it is unfortunate that you don't have flexibility in bringing in your own liquor. But, in the end, I wouldn't have had my wedding at any other venue!! I highly recommend Station 3.
---
Reviewed on

6/25/2016
Eric S
My husband and I are native Houstonians living in Brooklyn. For our wedding, we wanted to give our guests the most authentically Houston-esque event possible. When we found out about Station 3, we knew there was no other option for us as far as the reception was concerned. The... Read More beauty of the space goes without saying, but anyone considering having their event at Station 3 should also know that the event managers (we worked with Kerri & Hayley) are all so helpful, organized, and very communicative. We did not give them an easy event (sudden, torrential downpour + lots of outside/independent vendors + fire inspectors, oh my!), and they handled it like champions. Needless to say, our guests (the majority of whom are in the wedding/events/restaurant business) were blown away. Thanks again for hosting everyone in safety and in style!
---
Reviewed on

6/23/2016
Jerlene S
I am not even sure where to start giving kudos! I got married in June 2016 & I must say that this venue was the PERFECT place for my fiance' and I. If you are looking for a venue with an ambiance and vintage feel, this is the spot for you ! The venue director Kerri was very... Read More nice, accommodating, and has such a warm personality. I had a MONDAY wedding, and we were able to have our rehearsal there Sunday which turned out great. All of my out of town guest from California (and my local guests) were amazed by this stunning location. The staff was great contacting me via email, or by phone when needed, and keeping me posted & making sure everything was ready for my big day. Great Venue, Great Service, Wonderful Experience. My wedding was AWESOME!
---
Reviewed on

5/06/2016
Lisa D
While my experience at Station 3 was less than stellar, the owner of Station 3 is making efforts to "make things right" after the fact.
---
Reviewed on

4/14/2016
Nathalie
We knew from the moment that we saw their website that Station 3 was the perfect venue for us; the historic charm and beauty of the firehouse are incredible. The exposed bricks, wood floors, and beautiful lighting make it a great space. Kerri, Ashton, and Hayley were incredibly... Read More helpful from the moment that we first contacted them; they almost immediately answered any questions that we had. One of the things that we loved the most was the ability to make our wedding completely our own in terms of vendors and decorations versus a more "standard/packaged" deal that we saw other places (i.e. the pick one of these three centerpiece type locations). Our guests were full of compliments about Station 3 - it is truly a beautiful and memorable space. Thank you for everything!
---
Reviewed on

2/14/2016
Linh P
After visiting a few other venues around Houston, Station 3 was our last stop. We almost didn't go because we thought we had already found one we liked. Well after a short tour and talking to Kerry, we immediately knew this venue was the one for us. Kerry was incredibly... Read More friendly and down to earth. She was responsive in answering our many questions. The venue was beautiful, small but intimate and exactly the look we were going for. We had our ceremony and the reception there and are so glad we didnt make our guests drive anywhere. The location is a short distance from downtown so it was very convenient to have an afterparty close by on Main St.
---
Reviewed on

12/27/2015
Amanda L
We absolutely loved Station 3! I fell in love with this venue the moment I stepped into it and didn't look back. They hadn't even finished all of the remodeling and weren't even hosting venues when we committed, if that lets you know how much I loved it. Kerri, was so fantastic... Read More to work with. Very prompt with returning emails and very flexible in letting me come by and just "look again" since it was such a long time between signing and our actual wedding date. She even just let me come by, so she could tell me everything was going to be ok. Planning weddings, are stressful you know. This venue was so beautiful, with the original brick and wood as well as the huge glass windows. It also held a special place in mine and my now husband's hearts as his dad used to be a Chief with HFD, so we loved the fact that it was a fire station. I can't wait to see how our pictures turn out from our Halloween wedding at this beautiful location.
---
Beautifully Unique Venue!
Reviewed on

11/24/2015
Jordan A
I fell in LOVE with this venue the moment I walked in the doors! It's beautiful and full of character. We hardly needed any extra decor, because the building itself is just so beautiful. The staff is wonderful as well. I am completely new to weddings, and having to plan my own... Read More without a wedding planner was a bit hectic at times, and the station 3 staff put up with all my questions, concerns, and mistakes flawlessly! They went above and beyond and theres nothing but good things to say about the entire event. I would recommend this venue to anyone.
---
Reviewed on

11/05/2015
Our wedding was so beautiful and all of our guests were blown away at the uniqueness at the venue. The staff at Station 3 was very helpful, responsive and professional.
---
Reviewed on

10/28/2015
Matilde D
Fell in love with the place, and the staff were fantastic! As helpful as they could be! My guests loved every bit of it. They felt it was very unique, and the aura was spectacular. Logistically, a little more difficult than expected. You are only allowed to set up an hour... Read More before your event which meant I had to pay for people to set up. I also had to pay extra for the time my people needed. This incurred cost not originally planned. (Some venues, if they have no other events booked, let you come in and set up earlier). Also, their drinks package changed during the year from when I first saw the place which made it more expensive and less drinks were available than expected. You really need to have a coordinator or someone other than your fam helping for this one.
---
Reviewed on

10/28/2015
We love Station 3, Kerrie, and the girls there! They did an great job and our wedding was perfect. As soon as we saw the venue we knew it was the one for us. I loved the idea that it's pretty much open to whatever decor idea you can dream up, plus getting to chose your own... Read More vendors is great. From the get go Station 3 was more than helpful in answering in and all questions, and letting us meet vendors at the venue when we needed. Working with them was easy and I wasn't worried about a thing. Everything worked out perfectly and the day of our wedding was a success. I had SO many wedding guests say how much they loved the venue and everything about it. We did too! Thanks Station 3 for making our wedding day so special. We couldn't recommend you more!
---
Reviewed on

8/20/2015
Just an amazing experience with Station 3 and the staff. Our wedding was flawless. Great venue and great service.
---
Reviewed on

5/29/2015
Casey F
We just had our wedding here and omg it was perfect! Everything was seamless. Kerri did a great job coordinating the event and all of our vendors. There wasn't a single detail overlooked. The atmosphere is modern industrial & vintage. The building is historic and has been... Read More renovated beautifully! I wish I could get married here every day!
---
Reviewed on

5/01/2015
katie m
Not only is Station 3 a unique, memorable and captivating venue, but the service and staff made my wedding planning experience that much better! We worked with Kerri from beginning to end, and she was nothing short of amazing. She was extremely helpful, prompt, responsive and a... Read More joy to work with! From choosing a date down, to my bridal session, and then execution on the day - it was all fantastic! The venue is not full-service, which could easily be very stressful, but she helped provide us with trusted preferred vendors, including my wedding planner, to help make everything go as smoothly as possible. Also, the upside of not full-service is the ability to have a very unique and custom wedding! Kerri was very flexible in helping us make our plans work in the space perfectly! She worked with my planner on the layout and other aspects of the night to make sure my reception went off without a hitch - which it did :) All my guests continuously commented on the beauty and uniqueness of the venue as well - definitely not your typical hotel ballroom or run-of-the-mill private space. The exposed brick, lighting and all of the detail that has gone in to Station 3 has truly made it a remarkable and memorable space. It also has a very nice patio that can be utilized along with views of downtown. For me, there was no where more perfect than Station 3 for my wedding reception, and I would highly recommend it!!
---
Perfect!
Reviewed on

4/01/2015
My wedding was perfect thanks to this amazing venue.
---
WOW! Great venue space!
Reviewed on

10/01/2014
Meagan M
My husband and I got married during mid-September and had the wedding we will cherish for many years to come at Station 3. The venue package comes with the services of the venue Coordinator, Kerri Smelek, who is extremely professional, responsive, and the person you want to... Read More have on the day of your wedding. Luckily for us, we were able to book the date of our wedding many months in advance and secured our spot on the calendar. The venue caters to smaller groups, our wedding was right at about 130, which was perfect for the venue. The venue uses a web-based seating chart that allows for easy seating arrangements. Kerri will provide suggestions on what may work best, what she's seen done in the past, etc. Further, we were able to utilize the venue for bridal portraits which was a very unique spot as the venue is pretty much a blank canvas. The venue also allows you to bring in outside vendors, which was exactly what we were looking for as we didn't want the constraints like other venues. Because of Kerri, we had a stream-lined wedding with happy vendors, happy attendants and a happy couple! I could not rave enough about this spot. It is a hidden treasure that is unique to Houston that won't be a secret very long!!
---