Home

Stella Grace Bridal
About this Vendor
We are OFFICIALLY open !!
Stella Grace is a new bridal shop located in TAX-FREE Salem, NH. We specialize in outfitting the BRIDE, and all the important woman in her life for her wedding day. Our designers include: Casablanca Bridal, Beloved By Casablanca, Kenneth Winston, Ella Rosa: Gallery, Montage, Joan Calabrese (FGs), Alexia Designs Bridesmaids, Colour: By Kenneth Winston , Marionat, and David Tutera Jewelry, and Benjamin Walk shoes. For the best experience, appointments are preferred. You can book online, or email us for availability. We can't wait to help you find the dress of your dreams! xoxo Ashley & the SG team
Details
Bridesmaid Dresses, Flower Girl Dresses, Mother of the Bride Dresses, Shower + Party Dresses, Wedding Dresses, Dresses, Bridal Stylists, Dry Cleaning + Preservation, Plus Size Available, Private Appointments Available, Fashion Services, Fashion
Contact Info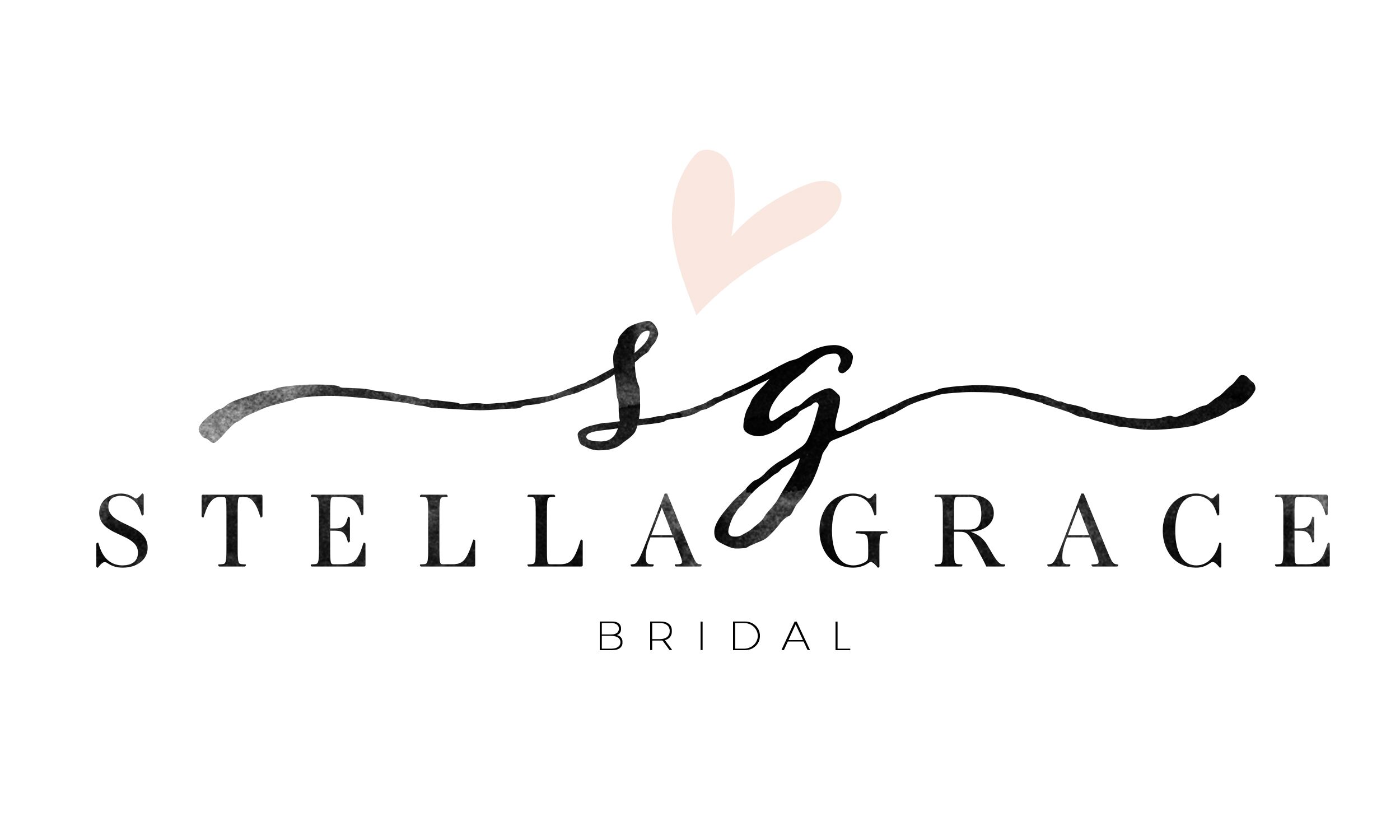 Reviewed on

10/16/2017
Caroline S
Go to Stella Grace Bridal!!! I booked a VIP appointment with Ashley at Stella Grade and it has been one of the best decisions of my planning process so far! She was able to accommodate my large group (7 people from 4 states) comfortably and had champagne and cupcakes waiting... Read More to kick off the day. This was my first time trying on dresses and Ashley made the whole day seamless and incredibly special. She pulled a variety of options (all within/below my budget) and was able to find exactly what I hoped for by combining two dresses together. I cannot wait for February to get here so I can see it all come together. Thank you thank you thank you Stella Grace Bridal!
---
Reviewed on

11/30/2017
Kelly E
Ashley was amazing! I described what I want and I ended up choosing the second dress she picked out! Appointment only was perfect and allowed her to focus only on me! She made me and my friends/family feel comfortable and more relaxed during the overwhelming process! Ashley even... Read More met me a second time and let me on my dress again at the end of the day! I would 100% recommend Stella Grace Bridal to future brides!
---
Reviewed on

8/03/2017
Emilie A
It was a wonderful experience finding my wedding dress at Stella Grace Bridal! Ashley was so kind, patient, and extremely helpful. Her sense of style and expertise shines through. Stella Grace Bridal was spotless, beautifully designed, and had plenty of room to walk around and... Read More mirrors to view your dress. There was also a spacious fitting area in which Ashley helped me into my dresses. I was able to walk out of Stella Grace Bridal with my dream wedding gown and veil at a terrific price. I also used the seamstress Ashley recommend to me for my dress alterations , and she was wonderful as well. I would highly recommend Stella Grace Bridal in Salem NH to any and every bride!
---
Reviewed on

12/02/2017
Jackie F
I went to Stella Grace today with my Mom, my maid of honor (my sister), my close friend, and my bridesman and was so impressed by Ashley and her store! It was sparkling clean with beautiful decor and beautiful dresses. Ashley helped me in the fitting room (with my permission of... Read More course) and helped me quickly try on several dresses she had hand picked based on my preferences of design. I quickly found two dresses I loved and now the tough part will be deciding! The store is by appointment only and therefore it was a private shopping experience for just myself and my loved ones, which was awesome. All of the dresses I tried on are affordable (under 1800k for the veil, the dress, extra fabric for adjustments, and most alterations). Ashley also said if you buy your gown there you receive 10% off Bridesmaid dresses. I then went to another bridal store for my second appointment of the day and was extremely disappointed to see the place the knot had rated as one of "the best" local bridal boutiques had fallen SO far short of the amazing experience at Stella Grace. I plan on going to one other place to try a few more gowns but my gut tells me that I will end up back at Stella Grace to order the gown of my dreams with the exceptional customer service Ashley provides. Thank you Stella Grace! I will be back!
---
Reviewed on

11/26/2017
Audrey Z
I had a wonderful experience saying yes to the dress at Stella Grace! Ashley immediately made me feel comfortable and really set the tone for a fun experience trying on dresses. No pushiness or snootiness here - I felt totally relaxed and she was very helpful with suggesting... Read More things and showing ways the dresses could be altered (adding straps, etc) when I was having trouble deciding. Stella Grace has a wide variety of gorgeous dresses all within a very reasonable price range - it was amazing not feeling limited at all by my budget. The space is just gorgeous and I felt totally relaxed. And most importantly, I found the PERFECT dress! Thank you so much for making my experience finding a dress so special!
---
Reviewed on

11/19/2017
Dee J
I had a wonderful experience at Stella Grace Bridal. Ashley did an amazing job selecting dresses for me to try on. She was very accommodating, and patient with me, allowing me to try on my two top choices multiple times. You can tell that she loves what she does, and this is... Read More very comforting when you are shopping for such an important occasion. This was my first time trying on wedding dresses, and I bought the first dress I tried on! Thank you Ashley for making this experience so wonderful!
---
Reviewed on

11/06/2017
Tress M
We had our wedding planned to take place in St. Thomas but due to the devastation caused by TWO hurricanes we had to change our plans. After looking at numerous other venues and not really finding anything, I was feeling completely defeated and unexcited for our wedding! I... Read More didn't even want to look for a dress! Well...that totally changed when I met Ashley. OMG she was amazing! She not only helped me find my "yes" dress but also got me excited again! I can't thank her enough, and I can't wait to wear my new amazing dress in June!
---
Reviewed on

9/30/2017
Jenna K
Ashley was amazing from the beginning. Super responsive to my detailed email questions, accommodated my last minute appointment request, and very attentive during my appointment. She really understood my style and found my dream dress! Her boutique was also beautiful and... Read More inviting.
---
Reviewed on

9/26/2017
Kelley S
A quiet shop with privacy and a LOT of dress options! Ashley was excellent! I had a vague idea of what I wanted and she showed me a lot of options in my price range. I found a dress that I loved at my first appointment, but I wasn't ready to purchase until I thought about it.... Read More There was no pressure to make a decision before I left and (even better) no one from Stella Grace called after the fact to hound me about buying the dress. When I returned to buy, I told Ashley that I wasn't really interested in a veil - again, no pressure and she gave me a lot of great ideas about other accessories. I would definitely recommend Stella Grace Bridal!
---
Reviewed on

9/05/2017
Jacquelin T
Ashley was amazing! The salon is absolutely beautiful and she was so friendly and helpful! I said yes to the dress today and cannot believe how easy it was to customize it! I am so looking forward to my wedding, thank you Ashley!
---
Reviewed on

8/24/2017
Briana K
Beautiful, amazing, wonderful, fun, relaxing.... I could go on. I found my wedding dress at Stella Grace and I am so in love with it! Ashley was so calming and fun and knew just what to do. She listen and talked and just made you feel so happy and relaxed the whole time. We had... Read More so much fun finding my beautiful dress!
---
Reviewed on

8/07/2017
Brittany S
Ashley was amazing! The salon is beautiful, and you feel so special being the only bride there! Her selection of dresses are great, and she had all the designers that I have been looking at and love. I found my wedding dress there, and got to have that special moment with my... Read More family, I just can't express how happy I am that I went to Stella Grace Bridal!
---
Reviewed on

6/13/2017
Erica H
Using the Knot website was how we stumbled upon this wonderful new bridal shop! Ashley was professional, available and attentive to meet the needs of our large and rowdy group. The store was absolutely breathtaking when you walk in! High ceilings and beautiful light, creates an... Read More extremely comfortable environment to find the dress of your dreams!! Ashley was so helpful and listened to all of my thoughts and concerns. I ended up getting the first dress I tried on! The selection has something for everyone to find THE dress!
---
Reviewed on

6/07/2017
Rachel L
Stella Grace is absolutely amazing! They make you feel like the only bride! Amazing service and lots of dresses to choose from. You seriously feel like a princess!
---
Reviewed on

6/06/2017
Shannon F
Ashley was super nice and had the cutest shop! She was great to work with and had a good selection of dresses!
---
Reviewed on

6/06/2017
Chelsie H
Your wedding dress is an extremely special item, and having an experience as amazing as I had at Stella Grace is exactly what every bride deserves. I was able to schedule a VIP appointment which allowed my mother, step mother, future mother-in-law, maid of honor, Ashley (the... Read More owner) and I to have a very meaningful experience. It was a relaxed environment that I had filled with love. There are many dresses to choose from, but not as many as larger bridal shops which made it so much less overwhelming. I knew the moment I put on the dress that it was THE ONE and I never wanted to take it off. I HIGHLY recommend this shop for any brides looking for that special dress!
---
Reviewed on

5/06/2017
Ashley H
I couldn't have asked for a better place to find my wedding dress! It was my first time trying on dresses so I did not know what to expect but Ashley put my mind at ease. The store was beautiful and I had such a positive experience. Ashley was very helpful and friendly while not... Read More being too pushy and overbearing. I highly recommend visiting this boutique!
---
Meet The Owner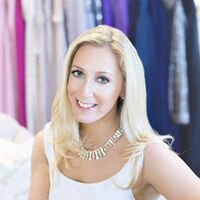 Ashley Deveau
Hi! Thank you so much for visiting my storefront. Stella Grace Bridal is a dream come true for me, and proof that hard work and tenacity does in fact pay off! Weddings have always been a passion of mine. Whether it was planning, designing, or binge watching SAY YES TO THE DRESS, I knew I wanted to make a career out of it. Having been a bride myself, I know how exciting and stressful of a time this is for you. I've opened Stella Grace so that you can not just check the dress off your list, but have the amazing experience you've dreamed of. I look forward to meeting you! Xo Ashley