Home

Stems
Details
Aisle Decorations, Centerpieces, Plants, Vases, Decorations + Accents, Bouquet Wraps, Bouquets, Boutonnieres, Flower Delivery + Setup, Flower Arrangements
Contact Info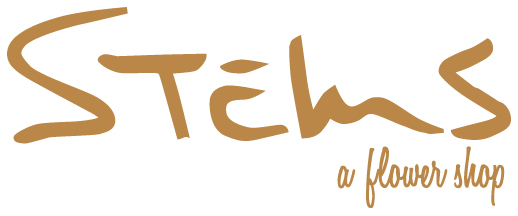 Address
27904 Meadow Drive, Evergreen, CO
Serving Evergreen and surrounding areas.
(303) 674-4995
WEBSITE
Reviewed on

9/27/2017
Lisa P
Dore at Stems was so easy to work with. When we met initially, I gave her a few ideas and she was able to put together the most beautiful bouquets, corsages and boutonnieres for me and my wedding party. Delivery was easy too, she came right when we needed everything. All in... Read More all it was a great experience and I would recommend Stems to any bride or other person that needs flowers for an event in Evergreen or surrounding areas.
---
Reviewed on

9/27/2017
Colina F
Dore was awesome to work with! Lots of personality and absolutely phenomenal floral arrangements showed up at our wedding! Everyone wanted pictures with them because they were so pretty!
---
Reviewed on

9/12/2017
K M
We loved our flowers from Dore. She was organized, she was patient, and listened to the vision we wanted for our wedding. Everything turned out perfectly. I would highly recommend Stems to anyone!
---
Reviewed on

9/10/2017
Aslinn S
Dore was wonderful to work with! She works within budget but still creates beautiful flower pieces. We mainly communicated over email but she was able to capture what I wanted for the wedding. Also I am from Evergreen originally so it was nice to incorporate a little bit of home... Read More into our wedding.
---
Reviewed on

7/12/2017
Val B
Dore at Stems does fantastic work! All of the flowers were beautiful, from the wrist corsages up to the flowers decorating the trellis where we had our ceremony. And of course I loved my bridal bouquet! Dore made exactly what we wanted, and she was very easy to work with and... Read More communicate with. She accommodated all of our requests and changes. I only have wonderful things to say about her and her work!
---
Reviewed on

4/07/2017
Caitlin Q
Dore was so helpful with planning the perfect flower arrangements for our wedding! She added personal touches along the way and always made great suggestions. Many guests took home the bouquets and table arrangements, even bringing them on a plane home. We loved our toss rose... Read More petals for after our ceremony. Guests had a lot of fun with that. I would definitely recommend Dore for any wedding or event. She helped with the setup, and made our wedding so beautiful!!
---
Reviewed on

3/09/2017
Elissa R
Dore has been making beautiful arrangements for our family on all types of occasions for years, but she went above and beyond with our wedding. I did not have a clear plan in mind for our flowers, but I was still picky (the worst combination for any wedding vendor). Dore helped... Read More us figure out he style we were looking for and developed a gorgeous design for all of our flowers. The day of the wedding, when she arrived to start setting up the flowers and give me the bouquets, I was blown away!!! They were so lovely and exactly what I wanted (which is amazing considering I could not figure out what I wanted during planning). A huge thank you to Dore for her time, her insight, her incredible creativity and the most beautiful wedding flowers!
---
Reviewed on

11/05/2016
Chelsea F
Stems did the flowers for our wedding at Lower Lake Ranch in October of 2016. The flowers were absolutely beautiful. I was planning from out of state, and Dore and I had to make all the arrangements over the phone, and she still managed to come up with exactly what I was... Read More envisioning. Beyond doing a wonderful job, she was sweet, kind and easy to work with! My grandfather died after we ordered our flowers and I asked her to put his boutonniere on my bouquet. She attached it to the handle in such a perfect way. I would recommend Stems to anyone looking to add a beautiful touch to their special day.
---
Reviewed on

11/01/2016
Janine B
Beautiful flowers and at a great price! Dori was awesome!
---
Reviewed on

11/01/2016
Rachel R
Stems went above and beyond for our wedding floral last weekend! Our flowers couldn't have been more gorgeous, the bouquets - wow! Dore was amazing to work with from the very beginning, it was a great experience + I can't wait to use Stems for all my future floral needs!
---
Reviewed on

10/11/2016
Kara M
If I could give STEMS 10 stars, I would! Just by walking into the shop, you can tell that Dore is really good at what she does. I simply gave Dore a few photos from Pinterest and just let her do her thing, which is magical! I did not have to worry about a thing. She delivered... Read More and set up 15 ABSOLUTELY beautiful arrangements and pinned on the boutonnieres (which were a hit)! The bouquets were fantastic, and she made adorable halos for our flower girls. Everything she put together for our wedding had a unique style and reflected her creativity and personal touch. Our guests, and even people passing by, commented all night on how great the flowers were at the ceremony and reception, and they were right! When we were looking for a florist for our wedding, STEMS was recommended by several people in the Denver metro and Golden area, and we heard nothing but great things. Also, compared to other flower shops in the Denver metro area, STEMS was also very reasonable, more affordable, and very easy to work with!
---
Reviewed on

10/02/2016
Brett L
Dore is WONDERFUL! From my corsages in high school, to my wedding bouquet, I have always been in awe of Dore's creations. My bouquets were absolutely stunning!
---
Reviewed on

9/25/2016
Shanna M
I am HONORED to say we had Dore's flowers at our wedding. Dore worked so incredibly hard to make sure I had exactly what I wanted- even though we were working with a short engagement timeline and my fast minute freak out/ change of mind. What a lovely shop and lady to work with!
---
Reviewed on

9/07/2016
Melissa D
Dore from Stems was FANTASTIC to work with. She was professional, responsive and a delight to work with. She helped me achieve the look I wanted for half the cost other florists quoted me for and was able to work with my budget. She recommend alternative flowers that could be... Read More used that were more cost effective and in season, etc. Everything turned out beautifully and exactly as I wanted. The bouquets, boutonniere ceremony arbor and dinner tables were stunning. I was going for an organic greenery look and she nailed it, the eucalyptus, succulents and white flowers were gorgeous. All our guests were complimenting her work. I would highly recommend Stems to any future brides, or for any occasion for that matter.
---
Reviewed on

8/17/2016
Lana T
Dore was AMAZING! I was in pure shock with my flowers when I saw them. They were literally perfect. I showed her one photo from pinterest and she ran with it and make our flowers even better. If you are in the Denver metro- you have to use Stems!
---
Reviewed on

8/17/2016
Katie R
Stems was so amazing for my wedding. They were able to create the most amazing bouquet for me. I simply called Dore from Kansas City and told her about my Elopement and told her to do what she did best. She asked me a few questions but ultimately she had free range. She made... Read More the most beautiful and wonderful arrangement for me. She placed a succulent in my bouquet and a succulent in my husband's boutineer. She made it so we were able to replant them after we got home. It was so wonderful. She has been attentive and awesome through the whole process. STEMS IS AMAZING AND YOU SHOULD USE THEM FOR EVERYTHING.
---
Reviewed on

8/10/2016
Jaryd W
We had a general idea of colors and some flowers that were definite yeses and nos. Dore took it from there and came up with fantastic arrangements that left my daughter speechless on her wedding day. Dore had a number of ideas that would save us money while putting the... Read More centerpieces together and solved problems with the fit at the last minute. There was no drama and the flowers got to all the right people at the right time at the Evergreen Lake House. What a perfect day. Thanks!
---
Reviewed on

8/09/2016
We were very excited to find Stems! From the initial consultation to the day of the wedding they were very responsive when I had questions, making the process of selecting flowers and creating all the flowers for the big day easy (and I don't know very much about flowers).
---
Reviewed on

6/09/2016
Hannah M
Dore did such an incredible job on my flowers! I wanted a "just picked" look and she did it perfectly! I was so impressed with everything and she helped make my wedding exactly how I envisioned!! She was very easy to work with throughout the process. Her communication was fast... Read More and I was never left wondering about anything. I had to make some last minute changes and she was extremely accomodating! My rustic barn wedding was perfect with the great wildflower touches and I couldn't have been more happy with the final product!
---
Reviewed on

4/19/2016
Laura D
I cannot speak highly enough about Dore and her amazing work. The first time I stepped into Stems, Dore sat down with me for over an hour to discuss my vision for my wedding. I did my research before hiring a florist and Stems hands down had the best prices and quality of... Read More product. Dore is so much fun to work with. She makes you feel extremely comfortable and open to any and every idea. My wedding day, everything was perfect. The flowers and arrangements were absolutely stunning. Guests could not stop complimenting how beautiful our flowers were. I would use Dore a hundred times over. Her work completely surpassed our expectations. You will NOT be disappointed.
---
Beautiful blooms
Reviewed on

1/06/2016
Megan O
I had a December wedding so I was worried about getting fresh, beautiful flowers that flowed with my wedding theme. Dore at Stems was able to take my (not very descriptive) vision and create amazing bouquets and other flower accessories that perfectly matched what I was hoping... Read More for. We ended up with beautiful roses, small pinecones, and hardy berries that really made my Colorado winter wedding complete.
---
Amazing Florist
Reviewed on

11/04/2015
Sherry S
Dore was incredible to work with. She was so insightful I felt that sometimes she was in my head thinking my thoughts! She understood my taste, made suggestions when I couldn't think of what I wanted, and delivered beautiful flowers. Not only is she talented, she's fun and easy... Read More to work with. You would be so lucky to have Dore as your florist. She's amazing!!
---
Beautiful Flowers!
Reviewed on

11/04/2015
Bryn A
Dore at Stems did such an amazing job on the flowers for our wedding! I gave her my color scheme and some other fun ideas that I liked and let her run with it. She did not disappoint! Dore is very talented and can create your vision in flowers!
---
Beautiful!
Reviewed on

10/23/2015
Aubrey M
Dore is so talented, my flowers turned out perfectly! All I did was show her a picture of a bouquet I liked on pinterest, tell her the color scheme, and the theme of our wedding. From there she knew exactly what she had and mind and what she needed. I would highly recommend her.
---
Beautiful wedding
Reviewed on

9/13/2015
Stems took the general idea of how we wanted our wedding to look and turned it into beautiful reality. Dore is energetic and organized, with tons of fresh, unique ideas for wedding flowers. Her arrangements/bouquets are bold and stunning. I would choose Dore and Stems again... Read More in a heartbeat!
---