Home

Stockyards Station
About this Vendor
Where the West begins, and the fun never ends!
Stockyards Station is the perfect place for a Western wedding, Texas style. Our four unique settings, located in the heart of the Historic Fort Worth Stockyards, feature on-site catering, bar services, an event manager, sound system and dance floor.
Amenities + Details
For more details about amenities, please message the Venue.
Ballroom, Historic Venue, Museum
Bar + Drinks, Cakes + Desserts, Destination Weddings, Food + Catering, Planning, Rentals + Equipment
Contact Info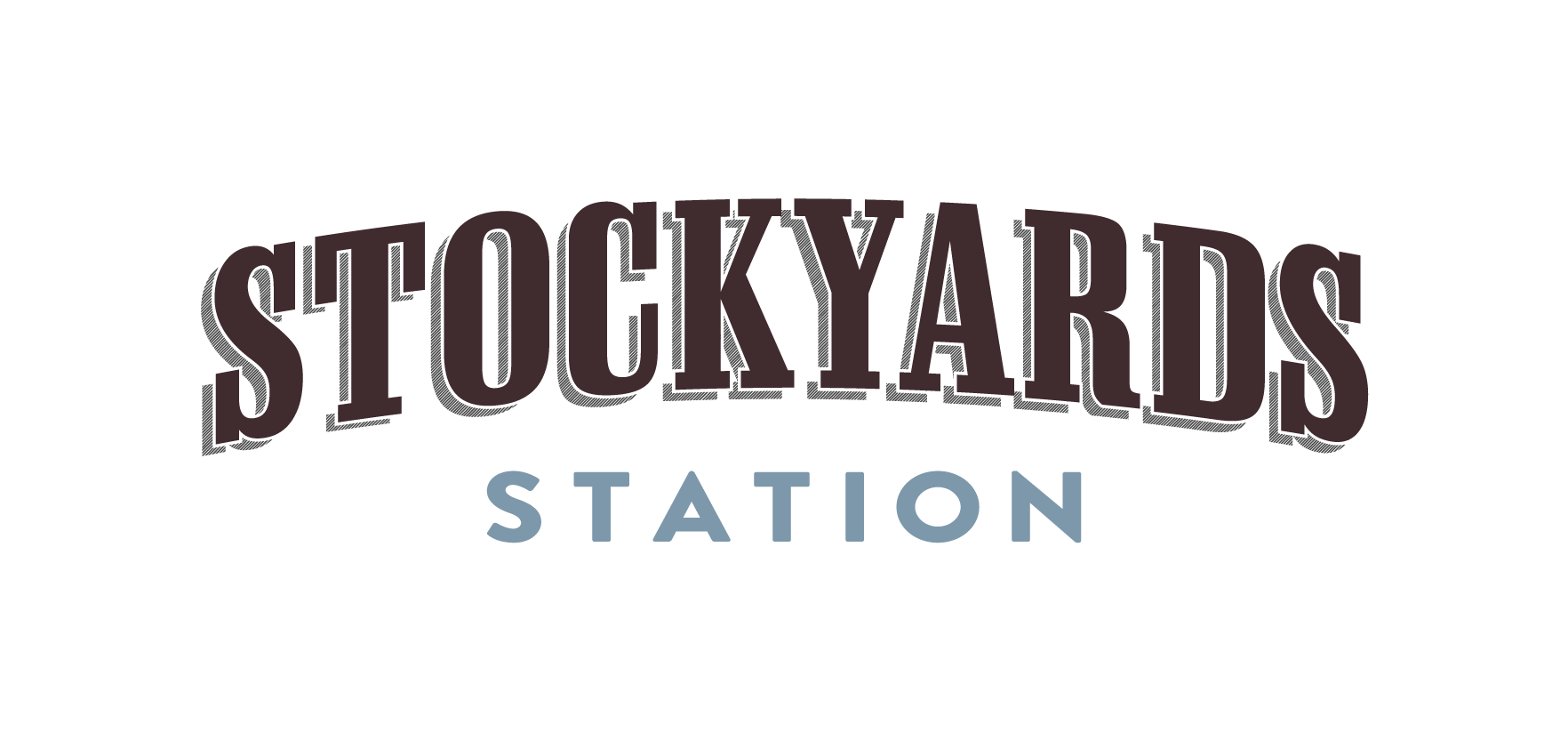 Awesome time!
Reviewed on

12/10/2013
Kerry H
The coordinator, Shay Lawson, is totally awesome to work with! She is super on top of things and made it a pleasant experience. Everything went smoothly and she called and asked everytime she had a question or anything. She also answered/responded very quickly. I had a great... Read More experience at the Stockyards and it was a BLAST! Couldn't have asked for a better wedding!
---
Perfect Location
Reviewed on

7/20/2013
Gina P
The Fort Worth Stockyard has so much personality! It was perfect for our wedding. We received lots of compliments on what a great location this is. I was able to plan most of this via e-mail and phone with Shay which was nice for me since I was over an hour away. She was... Read More great to work with.
---
Stockyards Station
Reviewed on

10/16/2012
Anna J
Stockyards Station was by far the best venue we looked at. The staff was so helpful and the location was great. There was nothing better than being in a Historical District for the best night of my life!! I would recommend them to anyone
---
Reviewed on

12/28/2017
Makaila M
We had our wedding in the Lone Star Room and we get so many compliments about our great venue. The food was great, the staff were incredibly nice, and the atmosphere was just perfect. The pricing was very reasonable.
---
Reviewed on

10/18/2017
Jennifer M
I wanted a low key, rustic venue for my reception on a budget and we got it. This place was great and Shay was easy to work with. My dad coordinated with her the most since I live out of state but everything was smooth and exactly how we wanted it. I love the cobble stone floors... Read More and they decorated exactly like I asked - I couldn't have asked for more!
---
Reviewed on

10/02/2017
Anna L
We loved aost everything about our experience at the Stockyards. The room was perfect and we had to do minimal work to make it "our" style since there was already so much personality in it. The food was delicious and working with Shay was super easy to work with. Definitely get... Read More the cafe lights over the dance floor, it makes the whole vibe of the night. My review is 4 stars instead of 5 because I was told I could get in any time on Friday to set up. When I showed up all the doors were locked. I couldn't get a hold of anyone in the office. When I finally reached someone they said two doors should have been unlocked (none were, we checked them all). About 20 minutes after we arrived they finally got someone to unlock the room. Other than this small hiccup I loved having my reception at the Stockyards! All my friends loved it and several wished they had gotten married in DFW just to use the space themselves!
---
Reviewed on

6/15/2017
Julie D
Great place to hold a rehearsal dinner! Food was great and bartenders were professional. Only hiccup was no hdmi cable for our slideshow, which we paid extra for the set up. We left the cable with them and hope they will use it for their set up in the future so no one else has... Read More to send someone to get one! :)
---
Reviewed on

4/28/2017
Kylee J
We loved having our wedding at the stockyards! We had about 200 guests and had it in the stock and club! Shay was our coordinator and was absolutely amazing! She was extremely professional and accommodating! Thank you Shay!
---
Reviewed on

9/08/2015
Laura S
Such an amazing venue! I could not imagine our wedding at a better place!
---
Reviewed on

8/29/2015
Amy H
First of all, starting with good, the food catered by Riscky's amazing and well with the servers and bartender. It was a unique place compared to the ordinary to have a wedding, which is why I chose Stockyards Station. Also, it was a reasonably priced venue within the area.... Read More However, My husband and I were rather displeased with the wedding coordinater, Shay. I am not one to overanalyze every detail, but in the beginning I had to email her serveral times about adding other items to the bill. Secondly, She was never present at the wedding, it would have been appreciated if was she were there even momentarily to confirm everything was as expected. Due to her absence, our last names were mispelled on the marquee and we had two vegan dishes put aside for guests, in which she failed to mention to the servers. I will say that she recommended a good rental company [Simply Elegant] that we used for chair covers and lights.
---
Great!
Reviewed on

8/12/2014
Jeanie J
Had my wedding reception here (Cowboy Hall of Fame), and it was beautiful. Shay and her team had everything pretty much decorated, we just added to the tables. She was very helpful in the process. Catering on site through Riskey's BBQ. Was somewhat pricey but got the best value... Read More for all the things we had. Would definitley recommend!
---
The Cowboy Hall of Fame
Reviewed on

8/07/2012
Jennifer C
My reception was at the Cowboy Hall of Fame and it was great! It's a nice size place that turned out beautifully. We were able to decorate the Friday before our wedding and add some personal touches. Loved it! The price included the venue, table cloths, centerpieces, tables,... Read More chairs, easels, extra tables for cake, decorations, etc, and food!! Great price for the location!
---
Perfect!
Reviewed on

6/23/2012
Emily D
The venue and the staff could not have been more perfect. So helpful, great ideas, and all of my guests said it was the perfect wedding and reception.
---
Great Place
Reviewed on

1/10/2012
Tiffani B
I had my reception December 17, 2011 at the Stockyards Station. Mrs. Shay Lawson was amazing to work with. She was helpful and bent over backwards with whatever I needed. The food was excellent and so was the service. I would recommend this place to anyone else.
---
Delicious Food
Reviewed on

12/06/2011
Faith C
The Stockyards Station uses Risky's Barbeque for all their food. And OMGoodness the chicken and steak fajita's were melt in your mouth good!
---
what a blast
Reviewed on

12/01/2011
Elise B
Had a great reception ! Stampede room was perfect. The staff is so helpful and accommodation..
---
the best bbq ever
Reviewed on

9/19/2011
latoria l
The stockyards stations had Riskys' BBQ who is housed inside the stock yards cater. The bbq was seasoned just right and tasted so good. They offered a lot of food for a little price. The food was fresh and delicious. I now go back to the stockyards just to eat at Riskys' BBQ
---
Excellent
Reviewed on

8/23/2011
Amanda H
The stockyard Stations was a wonderful venue for the wedding & reception! The coordinator Shay was very amazing and thourough. The food was great and the price was great as well. We got some many compliments on the food & drinks & venue I highly recommend it!
---
Great location, helpful staff!
Reviewed on

8/04/2011
Nikki Y
I had my wedding reception at Stockyards Station July of 2011. We had a rustic theme and the Stampede Room was perfect for this! The staff was extremely helpful and my guests LOVED the food! I would recommend this location to any bride getting married.
---
My perfect wedding place
Reviewed on

7/20/2011
Jennifer P
Awesome! We had the most wonderful wedding here. The staff was super great, the place was beautiful and budget friendly!!
---
Affordable and fun!
Reviewed on

6/21/2011
Madison E
This venue is THE place for a fun wedding. That's why we picked it. It's located right in the heart of Fort Worth - Downtown. Although it seems sort of plain, a little decorating can fix that. The coordinator was very responsive and helpful. Our only complaint was the price... Read More of the alcohol. One standard bottle of wine was $25 and we somehow went through 26 bottles. Also, you basically have to trust that their count of the alcohol used is right. We didn't feel like we went through that many bottles in only 3 hours. Overall though, we were extremely impressed with the Stockyards!
---
A Rockin' Western Wedding place!
Reviewed on

3/01/2011
Allison D
From the moment I toured the Stockman's Club at Stockyards Station, I knew this is where we had to get married. The event coordinator was super, very responsive and always kept us in the loop via phone and email. The menus to choose from were fantastic. We went with brisket... Read More and chicken and guests still say it's the best wedding dinner they have ever had. The event rental includes food, linens, centerpieces, parking and security all for an amazing price, so amazing that my dad sprung for an open bar due to how far under budget the venue came in. They made sure everything was taken care of and we had a fun wedding in a fun place.
---
Stockyards Station HIGHLY RECOMMENDED!!
Reviewed on

10/13/2010
monica e
My experience with the stockyards station was fabulous!! It was one of the more "budget friendly" venues I had found. They do offer different rooms depending on size. We were in the Stockman's Club which I really thought had the most charisma. The floors are brick, the ceilings... Read More are high, and theres large windows surrounding the room. The cost is per person for the food choice you select. It starts at about $21 and can go up to $60+. We had brisket and chicken breasts selection from Risky's. The food was GREAT! We were worried we would not have enough and we had plenty. The room also included tables, chairs, table cloths, linen napkins (all your choice of available colors), and even centerpieces. We did not use the centerpieces because we wanted to bring in fresh flowers but it would be very cost effective to use theirs. They also have cocktail tables upon request at no additional charge with linens. We also held the ceremony in the same room at no extra cost. The room has a cement dance floor and stage already in the room and a bar with a lot of personality! Alcohol is not included in the price per person but you can add thing a la carte or you can do an open bar. You do have to have one security officer which they provide but you pay for. The staff was extremely helpful. They were always available, an email response was usually within a few hours. They always wanted to meet your needs. The room is set up for you and cleared at the end of the event also, all included in price. Overall, we had a terrific experience. The western touch in pictures really turned out beautiful. HIGHLY HIGLY recommend looking into stockyards station. Speak with Shay!!!
---
Wonderful Facility and Staff - BAD A/C
Reviewed on

8/31/2010
Robin D
The facility and staff were excellent. They made everything go so smoothly. However, Texas in August is hot and so was my reception!
---