Home

Stolen Glimpses
About this Vendor
Documentary Photography for Adventurous Couples
We believe in the power of documenting love stories that will outlive you. In the lifetime that follows your wedding day, your photos will be able to tell the story of Day 1, the first day of your own personal adventure. Wedding trends, styles, flowers, etc. are all temporary and time sensitive, but your photos shouldn't be. 100 years from your wedding day, no one should hold your album and think-- wow, I'm glad photography has improved since then! Photography is not meant to be noticed, it is a tool to show a moment in time. Don't just book any photographer to document the first day of the rest of your life, book someone who sees fleeting moments and stolen glimpses.
Details
Bridal Portraits, Day After Session, Engagement
Destination Wedding Packages, Destination Weddings, Digital Files, Photo, Printed Enlargements, Second Shooter Available, Social Media Sharing, Wedding Albums, Photo + Video

Contact Info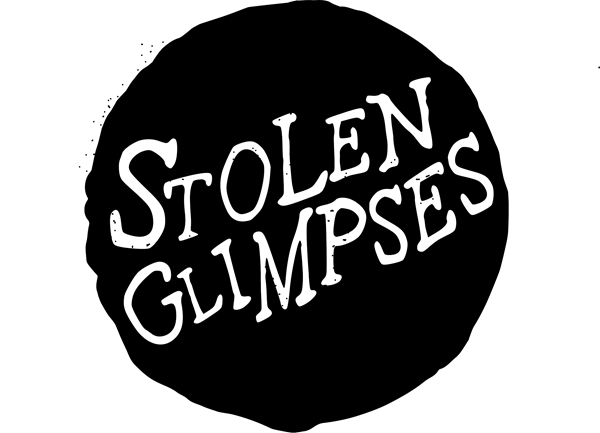 Reviewed on

8/26/2017
Leda and Jeff photographed our wedding in August and we couldn't be happier with them! They took the time to get to know us (even offering a free engagement shoot to get more comfortable with them and in front of the camera!!) so that day of, we felt comfortable around them and... Read More had no worries that they would capture all of our special moments. What really drew us towards going with Leda and Jeff was the quality of the photos. Their name does not do them justice; "Stolen Glimpses" is exactly what you get. All of our wedding guests were raving about how "in the moment" all of our photos were and how you could "see the joy and emotions through the photos". This is exactly what we had wanted in our photographs…not the posed bland photos. Leda and Jeff are extremely talented, down to earth, great individuals that will capture your day perfectly and give you tons of photos to relive your wedding day and treasure for years to come!
---
Reviewed on

9/06/2017
Celine S
We cannot say enough amazing things about Jeff and Leda. They were warm, easy going, and made us feel so comfortable. We changed our plans from a big wedding, to a destination wedding, to finally an elopement. Jeff and Leda were on board each time and always responded with... Read More "Great, where do you want us and when?" They woke up at 4am to shoot our 6am elopement at Rattlesnake Lake. They are amazing! As long as you have reasonable requests, they will absolutely try their best to work with you. That is something we did not see in other photographers we contacted. They didn't nickel and dime us and they didn't tap their watches warning about the extra charges if we were to go 1 minutes over. It didn't feel like having photographers following us around, it felt like having friends enjoying our moment with us. Not only are they amazing people inside and out, but they are phenomenal photographers. We couldn't be more happy with the pictures we received. We were painfully awkward in front of the camera (and I do mean painfully awkward), but Jeff and Leda were able to capture so many funny and tender moments between me and my husband. Our ceremony was only about 10 minutes and we walked around the lake for another 40, yet we received so many pictures! In just 1 hour they were able to capture all the moments we wanted to save. I genuinely can't say enough good things about this amazing team and I would 1000% recommend them to anyone.
---
Reviewed on

12/10/2017
Taylor C
Absolutely wretched experience with this "business". I was so excited when I "won" 50% off a package, I told them my date and what package I chose and thought I we were set. I emailed several time to schedule my "complimentary" engagement shoot but when I finally got a response... Read More back suddenly our date was already booked. I had the money sitting in a separate wedding account waiting until my engagement shoot to pay it in full. In my opinion It was extremely clear to me that they had a chance to rebook a wedding where there was not a 50% discount and they took the opportunity to revoke the "prize" they gave. Such a disappointment and this couple is extremely unrealiable.
---
Reviewed on

10/26/2017
Maile H
We had the pleasure of working with Leda for our engagement session and our wedding day. My husband and I were so nervous about being in front of a camera which is why we were SO fortunate to be able to work with Leda. It was so easy to get to know her as a human and a... Read More professional and she made the entire process , from start to finish, approachable, safe, entertaining, and artistic. When we had questions or requests Leda helped make our visions a reality. She was honest about what worked and what didn't, and she created amazing perspectives and moments that we will treasure forever in our engagement and wedding photos. Every aspect of the way Stolen Glimpses conducts business is ideal. The communication, the interaction and the artistic product were all phenomenal and I couldn't recommend this team enough.
---
Reviewed on

10/15/2017
Bree B
I'm so glad we found Leda. We bonded with her instantly (great sense of humor) and she instantly got the non-traditional, but still emotionally evocative, vibe we were going for. She came up with some great, creative ideas; kept me calm and tethered the day of, and I loved the... Read More way she rolled with our crazy ideas — some of our favorite pics were candids she captured in the moment. Our pics are beautiful and she fit and was respectful of our budget. I trusted her completely, and I'm glad we made the investment. What a talented, terrific photographer and person and a very welcome addition to the Alki neighborhood.
---
Reviewed on

10/15/2017
Randy F
We found Stolen Glimpses completely by accident, and what a happy accident it was. Leda did an amazing job working within our budget. You would never know it though from the number of perfect photos she took. Never has a photographer managed to capture both mine and my bride's... Read More personalities so gloriously. She let us be us and just assisted the process with her eye. I would highly recommend them. Beautiful people shooting beautiful shots of beautiful moments. Simply beautiful.
---
Reviewed on

7/26/2017
Emily L
Leda and Jeff are phenomenal! Not only did they deliver our pictures quickly, but every single one is absolutely gorgeous! We can't stop looking at them. Each photo somehow captured our day perfectly. Everyone who views them has complimented them and said how easy it is to see... Read More our love for each other. My husband and I normally aren't very comfortable in front of the camera. Leda and Jeff made sure to make us laugh and helped to ease our nerves. We cannot thank them enough!
---
Reviewed on

7/21/2017
Kyle T
Leda and Jeff are the most wonderful photographers we have ever worked with. They followed us up a mountain to capture our elopement. Every single photo made us fall in love all over again. If you are thinking about booking Stolen Glimpses, do it. You will be happy every time... Read More you see your photos.
---
Reviewed on

7/18/2017
Mallory M
It was so great to work with Leda and Jeff at Stolen Glimpses! They traveled from Seattle to shoot our wedding in Minneapolis for the weekend and we could not have asked for them to capture our most important moments any better. Not only did the photos turn out beautifully... Read More and capture the essence of our wedding, but Leda's turn around time on getting the photos to us was totally impressive. It was so exciting to receive the link to our photos during the honeymoon. Thank you guys sooo much!
---
Reviewed on

6/21/2017
Daniel L
My wife and I are so thankful for Stolen Glimpses Photography! Leda was so helpful and knew exactly how to handle everything we asked of her. She captured every moment of our wedding day and was very easy to work with. Don't know how, but she somehow managed to make my awkward,... Read More ADD groomsmen look like hot stuff! Would recommend Stolen Glimpses to anyone.
---
Reviewed on

6/21/2017
Rachael L
We loved Leda. She was professional, creative, and relaxed...which is exactly what we needed! Every time I look at our wedding photos I get butterflies. She captured all the emotions of the day perfectly! And there was a rollercoaster of emotions! If you want ordinary wedding... Read More photos I would move along. If you are looking for STUNNING photos...Stolen Glimpses is for you!
---
Reviewed on

1/25/2017
Bianca T
Leda and Jeff are an amazing duo. From the way they work together so easily, to the amazing photos they produce, all top notch. they photographed my husband and I's elopement on top of a mountain and I couldn't be more happy with how the photos came out. They gave us so many... Read More photos, and we absolutely LOVED every single one of them! Anyone who wants an adventure photographer or even just some really amazingly nice people to photograph their wedding MUST choose Stolen Glimpses. I couldn't think of anyone else who I'd want to take our photos.
---
Reviewed on

1/17/2017
Andrea p
It is SO easy to write reviews for good service. So much harder to put in to words when you receive exceptional service. Stolen Glimpses (Leda and Jeff) were exceptional from start to finish. Professional. Prompt. Creative. Attentive. No awkward poses. Just natural, timeless and... Read More flawless shots that will be beautiful for decades to come. They made our experience fun. Proofs came really fast. Video was fantastic and a real hit at our reception since we eloped. Even the flash drive was thoughtfully packaged. I couldn't possibly be happier with my experience. Thank you Leda and Jeff for making our day!
---
Reviewed on

1/11/2017
Mallory W
We couldn't be more pleased with having Leda and Jeff photograph our wedding. They are both such a joy to work with and made us feel so comfortable in front of the camera. We are absolutely in love with our photos! They captured every memorable moment and detail from our wedding... Read More at Up the Creek Farms. We would highly recommend Stolen Glimpses to anyone looking for a talented and professional photographer to capture their special day!
---
Meet The Owner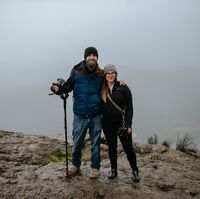 Leda + Jeff
We are Leda and Jeff, the husband and wife photography team behind Stolen Glimpses. We are based in Seattle, Washington and specialize in documentary-style wedding photography for the adventurous couple. Working as a team has really stepped up our game. Each shoot is an opportunity for us to set the bar higher, step out of the box, and make art, not just photos.