Home

Studio A Images
About this Vendor
creative modern storytelling
I see myself as a storyteller with a camera. Every couple has a story and I want to depict your unique love story. My style is heavily influenced by my degree in photojournalism & years working for newspapers. I strive to capture honest and intimate moments between people while remaining unobtrusive
Details
Contact Info

THE BEST MONEY WE SPENT ON OUR WEDDING!!
Reviewed on

8/25/2013
Lauren
BEST.PHOTOGRAPHER.EVER!! I simply cannot recommend Adena from Studio A Images highly enough! In my opinion, a photographer's job is every bit as important as the person who is marrying you. They are keeping your record of what the most special and beautiful day of your life was like. It was SO important to my husband and I, that our memories (our pictures) were not of forced posed shots, but instead of what our feelings were, our loved ones reactions, and most importantly, what our small moments between the two of us were like. As time goes by, unfortunately the vividness of your day fades, and it's so true that this day is over in a flash. Thanks to Adena, we have the MOST BEAUTIFUL record of what our day was REALLY like-every detail, every emotion, every moment (whether shared or intimate) is now encapsulated in the most BEAUTIFUL and meaningful way. Give yourself the gift of Adena as your photographer-EVERY time you look at your pictures, your love and happiness will come to life, and will not just be 2-d images on piece of plastic.
---
Adena from Studio A Images is the best!
Reviewed on

8/27/2012
Michalina T
Adena is everything you want in a wedding photographer. Leading up to the wedding she was prompt to get back to me with any silly question. She was so proffesional about organizning everything ahead of time. On the day of she was a calming voice who made sure to get everyone together in a timely manner for those all important pictures that you want, but don't want to take a lot of time doing! And the best part..her pictures are breathtaking! Everyone keeps telling me how amazing and different and special each one is. Right now I'm having such a difficult time narrowing down my favorite. Adena is the everything a wedding photographer should be and more!! I really shopped around for a photographer and if I could give Adena 10 stars I would!
---
Amazing!
Reviewed on

7/26/2012
Marni S
Adena, the head photographer of Studio A Images is a friend of my husbands. He insisted we use Adena to photograph our wedding, and I am so happy we did. She was absolutley amazing!! She was very sweet, friendly, and professional, and made me feel so comfortable and confident on the day of our wedding. She told me that she does a lot of photo-journalism and candids that would capture the entire night and I loved that about her. The pictures speak for themselves! She posted a few pictures online and comments have not stopped pouring in over that fantastic pictures she took! We are so excited to see the rest of the pictures after getting a sneak peek at some of her favorite shots. Her pictures literally let us relive the most memorable night of our lives!
---
Best Wedding Photography
Reviewed on

6/28/2015
Adena of Studio A Images was the photographer for our outdoor wedding. From our initial meeting until getting the final photos she was wonderful in her level of service and attention to detail. She placed a priority on getting to know our personalities in order to determine the style of photography we expected. On the wedding day she was prompt, prepared, and remained focused to achieve all of our photography goals without compromising the enjoyment of our day. The pictures exceeded our expectations and we recommend her with confidence.
---
Fantastic Photographs and Experience!
Reviewed on

1/21/2015
Samantha D
We chose Adena, owner of Studio A Images as our wedding photographer. From the very beginning she was helpful, flexible, and had great suggestions. She took time to get to know us, our personality and style, and she knew all the right questions to ask to ensure that the photos from our wedding turned out exactly as we hoped..and they did. Her photo-documentary style really tells a story and all of our friends and family have been astounded by the quality of our photos and how they capture the true feel of the event. We could not have been happier with the experience working with Adena. She is definitely the photographer you want for your wedding.
---
Adena is great!
Reviewed on

12/26/2014
MAMTA S
Adena was brilliant to work with! She was both adjusting to the wedding chaos and last minute changes and was also perfectly firm enough to help with the progress of the wedding activities such that all the photographs got taken in a timely manner. Adena is also incredibly organized and works well with the bride, groom and families. You will not regret having her as your photographer!!
---
Adena is Amazing!
Reviewed on

10/22/2014
Amanda L
Adena is fantastic. Not only did she take amazing photographs, but truly got to know us as a couple so that she could capture our personalities and make sure that our photographs were authentic and reflected us. I highly recommend doing an engagement shoot - it helped everyone get to know each other and get us comfortable being photographed. Adena was always available by email to answer my questions, and was happy to talk on the phone to go over everything before the wedding. Having Adena there on my wedding day was like having a friend there with us. She checked in with us frequently and it was comforting having someone we already knew there with us to capture all of the important moments. She even helped bustle my dress! I would definitely hire her again and would recommend her to everyone!
---
Studio A Images
Reviewed on

9/08/2014
nora g
Adena is not just an incredible photographer; she's organized, professional, and a perfect additive to a bride or groom's morning. The day can get a bit frenetic, but Adena has a way of keeping everyone calm and punctual, and makes sure everyone is comfortable with her work. She provides an outline of photographs the couple and family wish to take ahead of time so that every shot we really wished to have on our wedding day was captured. She'll go to really fun lengths to get gorgeous shots ( we climbed on rocks in the water!) Adena has a particular eye for capturing special moments, and made sure they were presented beautifully. Her coworkers are equally as professional and talented, and they made my wedding day even more special. I really can't recommend Studio A Images enough. I am so grateful to have had such an incredible experience! -Nora- a very happy bride!
---
Studio A Images in truly the BEST!
Reviewed on

8/12/2014
Natalie P
Adena Stevens of Studio A Images was an absolute dream to work with! As soon as my husband and I met Adena, we knew we wanted to work with her for our wedding. Not only is she smart and kind, but it was clear from our first meeting that she is a true professional. Adena listened to our wants and needs re: our photography, and delivered on every promise. We opted for candid-style pictures, and she and her second shooter, Brandi, truly captured the feel of the day. From rocking dance floor pictures to special, romantic moments – she caught it all! The pictures she took of our decorations and atmosphere are stunning, and the posed and candid pictures of us and our guests are amazing. Everyone looks their best. On top of that, Adena and Brandi really faded into the background during the day – not once did we feel like we were being "followed around," nor did they distract our guests from enjoying the ceremony. I would recommend Adena and Studio A Images to anyone. In short, she is professional, kind, attentive, and quick to respond and answer questions. We couldn't be happier with her work, and are glad to know her as a person!
---
Studio A Images
Reviewed on

7/31/2014
When I got engaged I knew I had to book Adena (Studio A images) immediately. My sister in law had already used her for two affairs so I already completely trusted her and knew she would do an amazing job. The photos came out beautiful-- that was a given but what impressed me most this time around was how Adena and Pete handled everything the day of the wedding. The week before, Adena and I had sat down and discussed how things would run and which photos were priority etc. but with a wedding party of 30 we knew things would be unpredictable. Let me say, with late comers and many (many) hyper children there was opportunity for a lot of stress but Adena and Pete improvised, wrangled everyone together and got the job done, not to mention on schedule. Not only did they prevent stress but were also super creative with their shots and just by trusting them (laying in the grass? Climbing rickety fire escape? Completely worth it) we had a blast and got one of a kind photos out of it.
---
Amazing!
Reviewed on

7/03/2014
Jenna D
We are so happy we chose Studio A (Adena) to be the photographer at our wedding! From our first meeting with her to the finished product, the process was amazing and flawless. We met with Adena twice in the beginning of the process so she could get to know us as a couple and understand what type of photos we wanted. She offered great suggestions and made sure she got everything we wanted at the same time. She followed up regularly with us, guiding us through the steps, was always there to answer questions, and was promptly responsive. Through our discussions with Adena we could tell she really knew the venue and scoped it out beforehand as well (both the church and reception). Unfortunately, it rained on our wedding day, but Adena put all those worries to ease. We discussed alternative options the day before and she made me feel much better. The venue staff was very impressed with Adena's knowledge of the area and how she suggested to deal with the rain. She really took advantage of her surroundings, from the natural light in the church doors to the breathtaking NYC skyline at the reception. The portraits she took were very natural and she was able to capture all of the special moments throughout our day in the candids she took. She was always accessible during the wedding if we needed her, but blended in with everyone at the same time...we didn't even notice her taking some of the pictures we got! We got so many compliments about Adena from the guests at our wedding. We loved that she gave us a sneak peak picture the next day, which got us even more excited to see everything! The turnaround time was so fast as well. We absolutely love the finished product! We get to relive our wedding day when looking at all the pictures Adena took. They are breathtaking, she truly captured the whole event and our personalities. Throughout the ceremony, she picked up on the emotion of our faces, the little laughs and smiles, and during the reception she really captured the fun atmosphere. Overall, we loved Studio A and would recommend Adena hands down. She truly listens to her clients and delivers an amazing product. She was such a pleasure to work with and is such a nice person. We will definitely be recommending her to our friends and contacting her for any other future events where we need a photographer.
---
Amazing Photographer and Awesome to work with!
Reviewed on

5/19/2014
Emily W
Adena and Studio A Images were amazing - from the first night we met Adena and discussed our vision of our wedding and what we would like our pictures to be like, to the wedding and the photos we received so quickly afterwards! Adena really cared about us and our wedding as if we were old friends - that type of personal attention and care definitely makes a difference when dealing with all of the stress of a wedding! In addition to Adena being awesome to work with - running through parks and climbing trees at our engagement session, to her taking control of the situation and making sure all family members were where they were supposed to be and lined up properly for portraits at the wedding - the photos are amazing! We got married at the Liberty House and counted on the beautiful gardens and skyline as our backdrop for the pictures. Due to the crazy weather we had this year, the gardens were still dead at our early spring wedding. Nevertheless, Adena made the most of the city skyline and found amazing creative ways to get awesome outdoor photos even though the grass and garden were brown and dead. Our pictures are amazing, they really capture the essence of the day and aren't the typical "everyone stand in a line" boring photos. I would highly recommend Studio A Images for your wedding and any other big events you want photographed!
---
Highly recommended!
Reviewed on

9/29/2013
My husband and I would recommend Studio A Images photography to anyone planning a wedding! Adena is an extremely talented photographer who is experienced in shooting weddings and is a wonderful person, whom my husband enjoyed working with very much. We highly recommend Studio A Images!!!
---
Great to work with!
Reviewed on

9/16/2013
Vered S
Adena at Studio Images was a pleasure to work with. She was responsive at all times, and really took the time to get to know us as a couple, which she later portrayed through her fabulous photos. She provided us with minute by minute schedules and lists for the photos on our wedding day. True to her work she kept everyone on schedule throughout the whole day!
---
Perfectly captured our day!
Reviewed on

7/19/2013
Studio A Images delivered on everything that I asked for in my wedding photos! I wanted primarily candid shots that really illustrated our unique, fun wedding and the day was perfectly captured! Adena was very flexible and dependable, and knowing that we didn't want to spend all day taking photos, had an executable plan that cut down on time. I would absolutely hire again and will recommend to other engaged friends!
---
Studio A indeed
Reviewed on

6/24/2013
Throughout the process Adena always provided myself and my wife with great service and was really accommodating. Nothing was too much effort from the initial interview, to an extra session and extra request on the day. In addition the photographs have been not only beautiful but across a range of styles from formal to photojournalstic and some wonderful artistic shots too. I can't praise Adena enough for the work she did, we are both really pleased and so glad with our choice.
---
Adena is amazing!
Reviewed on

6/23/2013
Alisa H
Adena of Studio A Images is just wonderful. From her response to my inquiry email with a phone call within 30 minutes to spending this past Saturday with her as she captured my wedding, she has been a joy to work with. It felt like she genuinely wanted to get to know my fiance and I. She was excited to shoot our engagement session at a graffiti landmark in Queens, something that might not be every photographers cup of tea. She also initiated rescheduling our engagement shoot due to inclement weather. Her work is exceptional and she really has an eye for composition, something I appreciate as a fellow artist. She captures little moments and also the big picture. My husband and I got married at the Queens Botanical Garden and on our wedding day she scouted our ceremony location before meeting to take photos of myself and my bridesmaids getting ready. Because of this she was ready with suggestions of where to take our couples photos within the garden. She is incredibly punctual, showing up at least half an hour early to all of our meetings. She went over the schedule of our wedding day with us the week before and made sure we were where we needed to be on the day of. When there was an unexpected moment with our musician playing a song for us away from the reception, Adena was happy to quietly follow and get some shots of the moment without being obtrusive. She seemed to be everywhere at once yet never in the way, getting shots of people laughing and dancing, talking with a group of friends or catching little moments with family. She had a preview image from our wedding up the very next day on Facebook and although she said it would be up to 3 weeks for some more preview photos, they were up a week later. Adena is truly incredible at what she does and I would highly recommend her to other brides. Thanks so much for capturing our wedding in such beautiful photos, Adena!
---
One word....Fabulous
Reviewed on

6/03/2013
Ashley F
Adena is an amazing photographer and we were so happy to have her be a part of our wedding. Our photographer was one of the first vendors we booked and since we weren't having a videographer, we really wanted to make the pictures count. Our initial meeting was very laid back and we got along so well that we knew Adena would be great. Having an engagement session was a perfect way for us to get to know each other and see how she worked (and for her to see how we were together). There were a ton of laughs and some really awesome pictures that came out of our few hours in Hoboken. In the months leading up to the wedding, Adena would check in on us to ensure everything was going well with wedding planning (and our move) which is really just going over and beyond. Before the wedding we filled out a questionnaire with all of our details and expectations and she pretty much laid out a timeline for us, which is incredible. There are so many logistics to think of during a wedding and her experience helped us navigate the day seamlessly. I could really go on and on, but 1) She got along so well with us and our wedding party, everyone liked working with her. 2) She takes AMAZING pictures and doesn't "over-pose" or force anything that doesn't feel natural 3) She is professional to the utmost, but cares so much about the couples she works with. Thank you Adena, for being a part of one of the best days of our lives. We wouldn't have wanted anyone else!
---
March 30th NYC Wedding
Reviewed on

5/12/2013
Carla M
I was a resident of Virginia, but getting married in my hometown of New York in March 2013. And I was struggling trying to find all of my NYC vendors while living a few states away. I came across Adena with Studio A Images after hours of reading reviews on various wedding search engines and various boring conversations/interviews with various photographers. I sent her a request for information, she called me right back and the rest was history! We just seemed to click over the phone. I told her my theme, my ideas, my budget, my priorities, and my woes. And she listened to me. She didn't try to "Yes" me to death, or make promises, or brag about her talent and technique. She seemed just as human and down to earth as her photos in her gallery. The package that she offered me was exactly what I was looking for and we got started with the contract and booking her for the date. We had an Engagement Shoot in Brooklyn, NY over the holidays, which was included in my package. It was bitter-bitter-brutally cold that day. But she was a trooper as we posed and smiled and took shot after shot and hiked all over the DUMBO neighborhood and over the Brooklyn Bridge. She kept us in good spirits with her energy and enthusiasm, we ALMOST didn't notice the cold! Those pictures were pretty cool and edgy and really showed our personality as a couple. On the evening of the wedding, Adena and her assistant (the 2nd shooter-also in my package) were on time and ready to go! I felt comfortable enough to be myself and just relax in front of the camera. She has such a good eye and I knew she wouldn't miss anything, and she'd capture me and my bridal party as our best possible selves. The pictures are beautiful with an approximate 6 week turnaround time for your final product. I couldn't be happier with the entire process working with Adena. Weddings are as stressful as they are exciting, so you really want your vendors to be on point. I never had any doubts with my photos while in the hands of Adena and Studio A Images.
---
Amy
Reviewed on

4/14/2013
Amy K
Adena was amazing! She really listened,so the moments she captured of our big day exceeded our wildest dreams. Throughout the entire planning process, Adena was calm, helpful and genuinely excited for our wedding. But it was her friendliness and professionalism that brought out the very best in myself and my husband (who is not photogenic and very camera-shy!). Photography was the one part of the wedding that I did not have to stress out about - Adena made a chaotic process very doable. I still don't know how she captured everything on the shot list (which was longer than both our arms together!) and the candid, special moments. We are thrilled with Adena's professionalism, organization and amazing photographer's eye!
---
Total Pro
Reviewed on

11/16/2012
Lisa B
Adena was faced with not one but two days of inclement weather interfering with our photography plans, both the day of the engagement session, which she re-scheduled for two days later, and the day of the wedding, when fall suddenly arrived at our garden wedding with a chilly rain. The wedding could not be rescheduled, but not only did Adena have a well-mapped-out photography plan for Rutgers Gardens, a place she seemed eager to photograph, she also arrived at the gardens early enough to come up with a plan B. She is a dream to work with, totally professional, and incredibly talented. She commandeered the wedding party with ease and charm, including my mom! When her favorites came up on her blog a few weeks after the wedding, I was beyond pleased, as was everyone else.
---
Adena is Excellent - Highly Recommend
Reviewed on

6/14/2012
Dana L
Our wedding was actually the third time I'd worked with Adena. She shot my friend's wedding in which I was the maid of honor, and she also did some headshots for my business. We were no less thrilled the third time around! What I like best about Adena's work besides the fact that's it's beautiful, artistic, and well produced, is that she's no BS, and simply knows how to go in and get things done. I'm self-employed, so that means a lot to me, to not have to micro-manage these kinds of things on my wedding day. She's a true professional, confident, great at what she does, her prices are fair, and she's always willing to work with you to find locations, poses and creative environments that work. She has such a great creative eye. I highly recommend her.
---
A great experience
Reviewed on

1/29/2012
Lisa N
The whole experience of working with Adena was fantastic! She truly captured our day the way we wanted and we now have a collection of amazing photos to remember our day by. I would definitely use Adena in the future.
---
An amazing, artistic photographer + crowd wrangler
Reviewed on

10/23/2011
Corinne L
Adena is more than just a wedding photographer: she's a crowd-wrangler, bride-calmer, and true artist all in one! Adena stayed calm despite our extremely rushed photo schedule, and helped make sure everything we wanted got snapped, despite family and friends being late and other chaos! She worked with us before hand to make sure she understood what we wanted, so we wouldn't be disappointed the day of. Our photos came out absolutely beautiful. My only caution is that brides looking for "glamour shots"--heavily retouched photos that show them at their perfect best--should consider a different photographer, as Adena is more about capturing the day in a documentary style as it happens, and getting natural (and gorgeous!) portraits. You should also make sure, as with any photographer, that you tell her about what images you want besides people (such as cake, flowers, etc) so you make sure you have a record of all the important details. She uses a worksheet during the planning process that is a good opportunity to do this. If your wedding day has a tight schedule, and your family and friends can be difficult, then Adena will be a huge asset in making your big day perfect, and ensuring the photos look so much less stressed than you actually are. We had a great experience with Studio A Images, and I'm sure you will, too!
---
Stunning Images
Reviewed on

6/14/2011
Amber L
Choosing Studio A Images, home of photographer Adena Stevens, was among the best decisions we made for our wedding. Adena was kind enough to meet with us twice before the wedding to go over every detail - where we would be shooting, what kind of images we most wanted to see, the dynamics of our wedding party, the timeline for the reception, etc. She was professional in every sense of the word, taking detailed notes and responding to e-mails promptly. One of the challenges we faced was photographing a large wedding party (14 bridesmaids!) and coping with my lineage of photographers who came to the wedding with a critical eye. Adena was a powerhouse on both fronts. She managed to capture all of the family portraits and focus on the plans we made, without being derailed by my very creative (and forceful!) family. The images are stunning. Intimate. Thoughtful. Unique. I am so grateful we found Adena.
---
Meet The Owner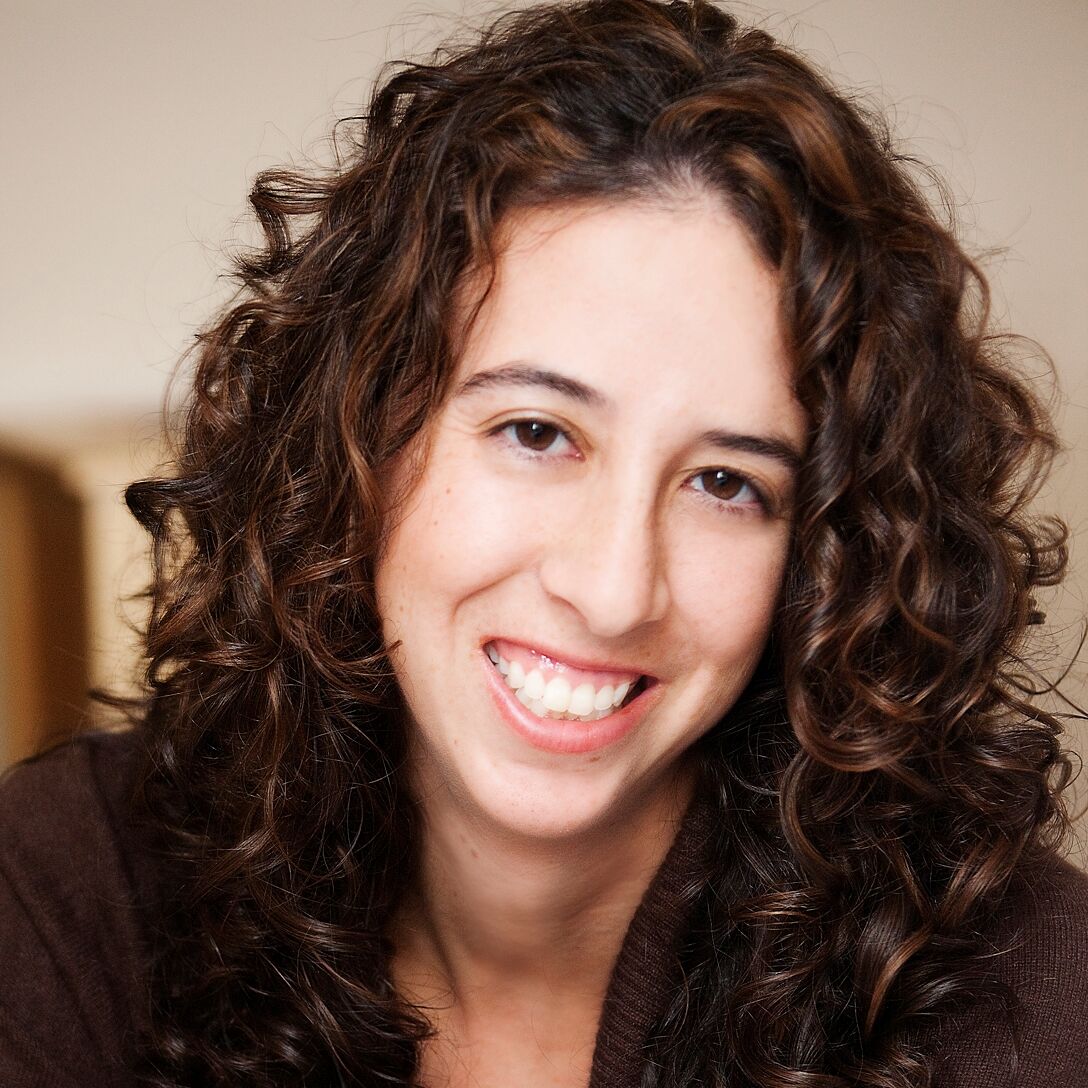 Adena
I see myself as a storyteller with a camera. Every couple has a story, and I want to depict your unique love story. I love love in all its forms and I utilize my experience as a former photojournalist while shooting events to keep things real to life. I strive to capture honest and intimate moments between people while remaining unobtrusive. It is extremely important to me that the photographs I create at a wedding are both unique and artistic, and when seen collectively, tell the entire story of your day. I am based in Hoboken, NJ (right across the river from NYC) and always willing to tra
Send Message