Home

Sweet Element
About this Vendor
Sweet Element
Details
Contact Info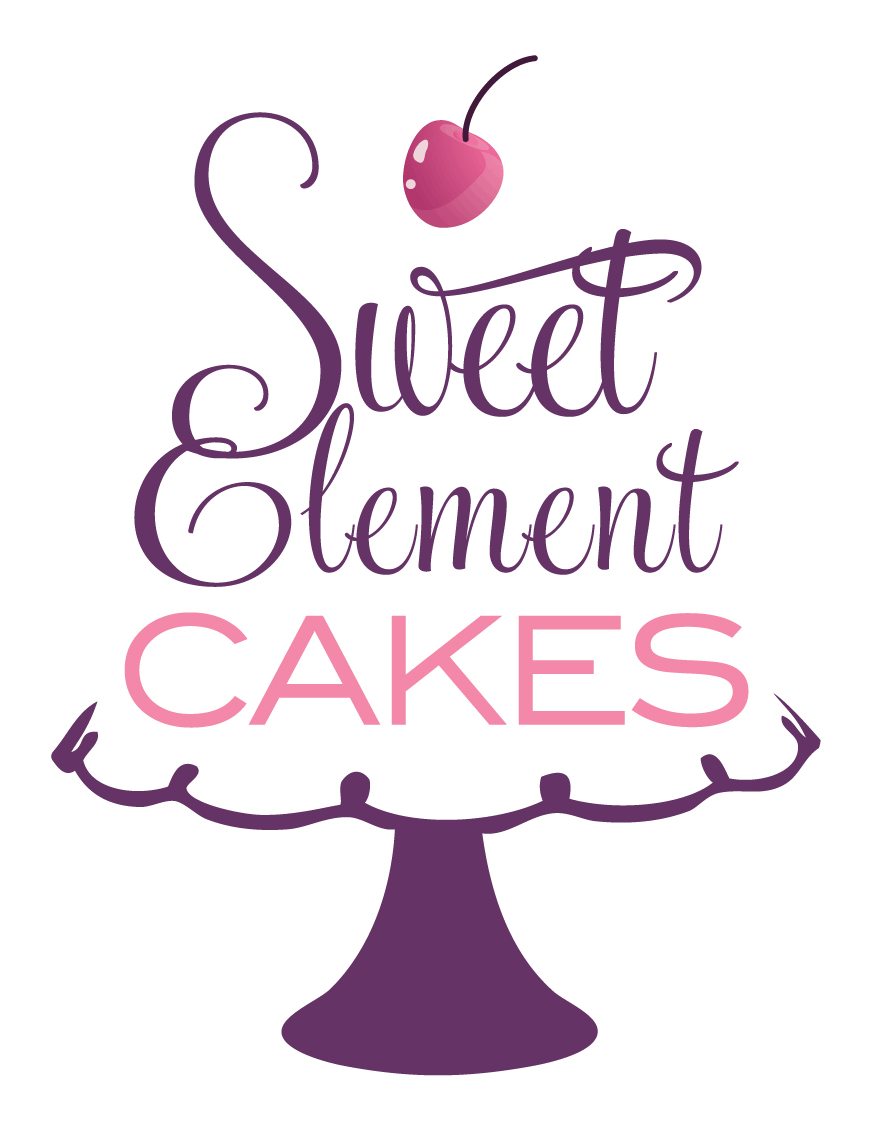 Serving NJ & NY Metro, NJ
Jen is fabulous!
Reviewed on

10/07/2013
Laura S
The cake tasted homemade and looked fabulous. Jen was amazing to work with and made the process so easy. She was super responsive. I would have her make a cake for all our future events!!
---
UNBELIEVABLE!!!
Reviewed on

1/30/2013
Samantha G
This review is LONG overdue, and to Jen, I am so sorry for that! We got married back in June 2012 and Sweet Element made both our wedding cake and groom's cake. Jen did an AMAZING JOB!! When we first met her I had pulled images of cakes I liked from magazines and it turns out many of them were her cakes! I was sold right then and there. My husband and I are very creative people and as a result, had ALOT of ideas for our masquerade theme cake. Jen was able to take those ideas and turn them into something wonderful and within our budget! Everyone was amazed by the cake and how beautiful it was. The best part was the groom's cake. This was a surprise I was doing for my Husband because he is a HUGE coke cola fan, so she made a giant Coke Cola bottle cake and we surprised him at the reception. It was perfect!! Her attention to detail was amazing and nobody could believe it was made out of cake. Oh I forgot to mention how delicious it all tasted too! She was on time and professional through the entire process and I can't wait to have a reason to get another cake from her again in the future. I highly recommend this vendor to any future Bride and Groom. You will not be disappointed!!
---
Groomscake was a 'piece of cake'!
Reviewed on

9/22/2012
Tera A
About 6 weeks before our wedding (9/2/12) I suddenly decided that I wanted to do a Groomscake for my groom for the big day. I shopped around for a while and was referred to Jen at Sweet Element - she was the best! A lot of our initial negotiations were via email, and then we met so that she could give me flavor samples - delicious! I had a clear idea of what I wanted to have done (a cake in the shape of the Stanley Cup) but Jen walked me through the size of the whole thing since I was totally clueless as to how big things like this usually run. Shortly after we met and I made my decision, I signed a contract and that was it! Jen communicated with the coordinator at the venue and handled delivery for me which was great. The actual cake was PERFECT - EXACTLY what I wanted. My groom was thrilled and everyone was raving that it tasted great (some claim they liked the flavors more than our actual wedding cake). Just a warning - grooms cakes (especially the size of the one I wanted) are not cheap!!!!! But hey, what in the NYC area is? I definitely recommend Jen at Sweet Element if you're looking for a great grooms cake!
---
Amazing!
Reviewed on

8/25/2012
Christopher B
Sweet Element made our wedding cake dreams come true! The cake was visually exactly what we hoped for, and everybody raved about the flavor. Jen went above and beyond for us. Highly recommended!
---
A Great Groom's Cake, Easy as Pie
Reviewed on

6/17/2012
Marianne M
Jen from Sweet Elements was a pleasure to work with. She met us with samples of her various cakes, showed us examples of her work, and then interviewed me to find out what kind of groom's cake I wanted. Then she sent sketches of some of her ideas, I picked one, and she made it happen. As easy as that. The final product was amazing, the guests loved it, and it was delicious as well as a great conversation piece.
---
ABSOLUTELY DELICIOUS, STUNNING, AND AMAZING!!!
Reviewed on

5/22/2012
Erik T
My husband and I can not say enough how absolutely AMAZING Sweet Element is! On top of having the most delicious cupcakes EVER, Jen worked not only with us, but our florist as well in helping to create our vision. She and her husband custom-made a cupcake tier that wrapped around a vase that had our birds of paradise from the florist bloom from the top. It was breath taking and a true work of art...and so delicious too! Hands down the best! Thank you again for everything!
---
Amazing talents! Amazing cake!!
Reviewed on

4/30/2012
Cari B
I can't thank Jen at Sweet Element enough for sharing her amazing talents with us! I fell in love with a wedding cake design and had come across a bunch of ideas and was searching for someone to bring it all together in one original cake...and not charge us a million dollars for it! I found Sweet Element online and was excited when I read that she will make your design fit within your budget! Its one thing for someone to rip your wedding cake dreams into little parts that you can afford but she really took everything I wanted and gave me a bunch of designs that were all amazing! It was so hard to choose just one! Jen also made the suggestion of using 2 false cakes to take up space on the huge(14ft long) table we would use as our cake table. Everyone LOVED the 3 cakes and people kept asking when we were going to cut the other two! I would highly recommend working with Sweet Element for any occasion! Jen was always easy to reach, willing to work with our ideas, worked everything into our budget and her cake was DELICIOUS!
---
Our Favorite Vendor!
Reviewed on

12/02/2011
Ariel L
Working with Jen was an absolute pleasure! After going to several cake tastings with my then fiancé, we thought Jen's flavor combinations were hands down the best that we had tried. Given that we are lovers of good food, we knew immediately that we wanted her to design our wedding and groom's cakes. Jen produced two stellar cakes that exceeded our expectations, both in design and flavor. To this day, people still rave to us about our wedding cakes and how amazing they were. We are so thrilled to have found Sweet Element, and will certainly be asking Jen to create any future cakes that we may need.
---
Wedding Cake
Reviewed on

11/21/2011
Aet S
LOVED, LOVED, LOVED working with Jen from Sweet Element!!! Jen was so professional and pleasure to work with... I found Sweet Element on a very short notice and Jen was on top of everything, I never had to even think about it after we met. She came to our house with a box of tasty treats, note that I am not a fan of cake, and I loved them all. Delicious is probably the right word to use;-) Jen was so helpful as far as helping to decide which style would go well and what will work best for our wedding venue, theme and budget. It really showed that she had us in mind, and not thinking how she can make more $$. We ended up with lemon cake with lemon curd and lemon frosting...yumms! Jen made bunch of drawings for us based on what we spoke about, and the cake looked exactly what we picked. I could not have been happier and luckier to have found them. Made my wedding so much more delicious and everyone loved it. THANK YOU FOR A BEAUTIFUL CAKE!!!!
---
Grooms cake
Reviewed on

11/17/2011
Alaina D
Jen at Sweet Elements was a pleasure to work with! I had a few ideas in mind for my husband's surprise grooms cake. She sketched out different cake designs based on my ideas. The final result was a combination of different designs she came up with and it turned out amazing! My husband was so surprised. Not only did it look amazing it tasted delicious! Since the cake was a beer bucket with beer bottles Jen made the icing Guinness flavored to keep in the spirit of the beer! Thanks again for all your help with the cake!
---
Send Message