Home

Sweet Peeps Bakery
About this Vendor
Wedding Cake Design and Specialty Sculpted Cakes
Whether your looking for rustic elegance, classic charm, or imaginative modern, Sweet Peeps Bakery can help add the perfect touch of sweetness to your event. Tiered wedding cakes, sculpted grooms cake, and fun party cakes alike will not only look perfect but taste wonderful as guests help you celebrate! Let Sweet Peeps Bakery add the icing on the cake to make your next event unforgettable!
Details
Cake Stands, Cake Delivery + Setup, Cake Tastings, Groom's Cakes, Cakes + Desserts
Contact Info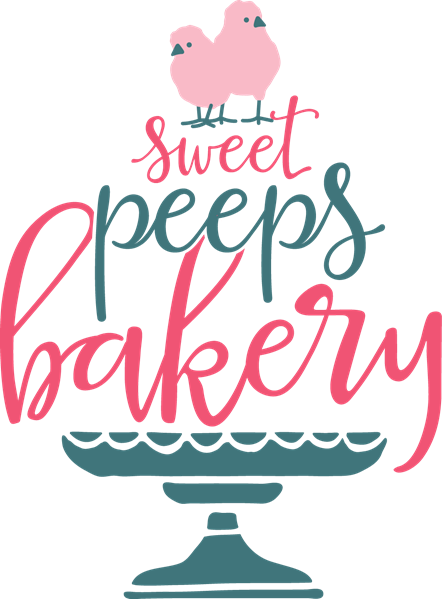 Amazing, Beautiful, and Professional
Reviewed on

4/23/2014
Dena W
Our wedding cake was absolutely gorgeous. The colors matched great and the taste was amazing. We only had fondant flowers and the rest was homemade butter cream. We had a thin layer of raspberry type jam between the layers which added a nice flavor with the almond hint cake.... Read More Cake tasting was great which made us get a cake beforehand from them for our friends 40th birthday. That cake was amazing to. Very talented. Will use them any chance we get.
---
Awesome Cake
Reviewed on

1/10/2014
Kimberly P
My cake was wonderful. It tasted great and looked exactly how I wanted it. I'm so glad I found Sweet Peeps. Thank you.
---
Lovely Cake!
Reviewed on

5/09/2013
Sarah K
Sweet Peeps was easy and fun to work with, and our cake turned out perfectly. We got compliments from all of our guests on how great it tasted, and we had no leftovers... people even had seconds!
---
Reviewed on

7/13/2017
Kelly K
Katie was so wonderful! From the tasting, to communicating, to our beautiful and delicious cake, I couldn't be happier! I am so thankful for everything that she did. Definitely recommend!
---
Reviewed on

5/19/2017
Leigh Ann W
Katie was so great to work with! We were blown away when we saw our Boston Red Sox grooms cake and our wedding cake! Very affordable, delicious and so presentable. Thanks Katie!
---
Reviewed on

12/23/2016
Megan H
We are so happy with our decision to go with Sweet Peeps Bakery for our wedding and grooms cake. The cakes were delicious and the design was beautifully executed! We enjoyed working with every person we encountered and they were flexible and accommodating with all our requests.... Read More I would highly recommend Sweet Peeps for any of your cake needs!
---
Reviewed on

11/08/2016
Maggie S
I was familiar with Katie's work and knew she could do some amazing things with cakes so I went on her website one day after getting engaged and came across this one cake she made of Uga, the UGA bulldog. My (now) husband is a huge UGA fan and I knew I had to have that as a... Read More surprise for him as his Groom's cake. I didn't know how big of a cake I needed or what flavor I wanted either. Katie was great and communicated with me to figure out exactly how many slices I needed and what flavor she recommended. The venue where we got married isn't anywhere near where Katie is located. One of my bridesmaids drove up to Marietta to pick up the cake the Thursday before the wedding and drove the five hours to my venue. The cake looked fabulous on Saturday night and everyone LOVED it! I didn't even get to taste it until Sunday night when we arrived at our honeymoon (my wedding planner packed us two huge slices of both wedding cakes for us). It tasted amazing! It was a chocolate ganache flavor. Also, Katie made my cake for my engagement party back in February. Honestly, that was the best tasting cake I've ever had. I ate it for breakfast the next morning. No lie. And a snack later that day. Katie's cakes not only look beautiful, but they are the most delicious cakes I've ever had.
---
Reviewed on

10/31/2016
Helen G
Our cakes were incredible! Katie is SO awesome to work with. She made everything so easy from the first initial phone call to the wedding day when I just walked into the reception and the cake was all set up and beautiful. Cake tasting with her was hands down one of my favorite... Read More parts of planning. She made both our wedding cake and the groom's Tennessee Football cookie cake. Our wedding cake was one of the best cakes I've ever had, and the guests definitely agreed because they ate it all! I'm sincerely looking forward to our 1-year anniversary so I can break out more cake. I highly recommend Sweet Peeps!
---
Reviewed on

8/16/2016
Marla Y
Sweet Peeps Bakery was one of our wedding venue's preferred vendors. We met Katie at an open house, got to try her cake and instantly knew she would be making our wedding cake! She was so friendly and her samples were delicious! Katie always answered emails promptly and was very... Read More pleasant to work with during the planning process. She went above and beyond to make sure we were getting exactly what we wanted. You can tell Katie really loves what she does! Our wedding cake was absolutely beautiful and tasted just as good as it looked! We couldn't be happier with our decision to have her make our wedding cake!
---
Reviewed on

5/14/2016
Ashley M
Katie is as sweet as her cakes are! She was such a pleasure to work with and her cakes are beyond delicious. I had her do our wedding cake and a specialized grooms cake for the rehearsal dinner. Both were exceptional and my guests kept telling me all night how great the cake... Read More was! One of the best decisions we made during wedding planning was choosing Sweet Peeps.
---
Reviewed on

3/22/2016
Elizabeth S
Katie made everything so easy on our wedding day. She works with Kimball Hall, where we had our wedding, pretty regularly which made the process even smoother. The cake was delicious and we got so many compliments. We also got cupcakes and a grooms cake and were so happy with... Read More all of them. Thank you, Katie! You are amazing!
---
Reviewed on

1/28/2016
Katie did such a great job with the cake! I received many compliments on it! I would highly recommend her to anyone.
---
Reviewed on

1/22/2016
Stevie R
Katie was amazing! I was stressed and had no clue what I wanted. Katie was able to look at pictures of my dress/venue and use her creativity to put together the most beautiful cake, it was exactly what I wanted! Not only was it beautiful, but delicious, everyone was raving about... Read More the cake. My husband's grooms cake was perfection. I will continue to use Sweet Peeps for all of my baking needs, I couldn't be more happy with how my cake turned out!
---
Reviewed on

1/21/2016
Katie was amazing! The cake was not only delicious but beautiful too! We received so many compliments on our cake from wedding guests. She was easy to work with and very organized. I will definitely be using her again for all of my baking needs
---
Best. Cake. Ever.
Reviewed on

6/30/2015
Erin L
Katie with Sweet Peeps Bakery truly has a gift! Her expertise, value, and professionalism were on point! She knows what she is doing! She made us exactly what we wanted! We asked for a bride/groom cake all in one.....BOY did she deliver! Not only did it look stunning but... Read More tasted even better! We didn't think it was possible! Thank you Katie! You're a truly an artist of your craft!
---
So good!!!
Reviewed on

6/11/2015
Kelsey S
Sweet peeps was a preferred vendor at our venue and we were lucky to find Katie. She was so sweet & just loves what she does. We had a hard schedule to plan around and Katie came in on her day off to have our tasting. The cakes were yummy & she listened to all of our ideas. We... Read More went with a 3 tiered cake which was gorgeous. The grooms cake was SO AMAZING!!!! We asked for an Atlanta Braves flat bill hat and it came out better than we imagined. Seriously, we were so impressed. Some people thought it was a real hat! Katie was awesome to work with & her cakes were awesome!!!
---
Perfect wedding cake!
Reviewed on

5/13/2015
Jen T
You can choose from so many flavors and infinite designs, and it will not disappoint! The cake for our wedding came out perfectly, and we had only met with Katie one time, and it was almost 10 months before our wedding. She is great to work with and even matched the lace on the... Read More cake to the lace on my dress! We highly recommend using her for your wedding cake!
---
Perfect Choice!!
Reviewed on

10/28/2014
Lauren
I highly recommend Katie and Sweet Peeps Bakery to anyone looking for a wedding cake baker! She was so easy to work with and adjusted everything to suit our personal tastes. She did our cake in two flavors - spice cake with cream cheese filler, and almond cake with raspberry all... Read More iced in the best buttercream icing around. We had sooo many compliments on our cake from all of our guests. What I love about Katie is all of her cakes are sweet without being overly sweet. Most of the time I don't care for buttercream but her icing finds the right sweetness balance without making your teeth ache afterwards. Book her early. Katie typically only does one wedding cake per weekend to make sure she has enough time to dedicate to making your cake absolutely perfect!
---
Sweet Peeps Bakery
Reviewed on

10/21/2014
Lauren S
Sweet Peeps Bakery is AMAZING! Katie was so fun to work with and really helped us come up with exactly the type of cake we wanted. It was important to have both a beautiful AND delicious cake and Katie did just that. Our cake was what I had envisioned with our them and the... Read More flavors we chose during our tasting were wonderful. We had almond cake with raspberry jam for some of the layers and a chocolate cake with chocolate filling for the others. You MUST try Sweet Peeps if you are looking for a Wedding Cake baker!!
---
Wonderful cake, design, and person!
Reviewed on

11/06/2012
Kristin B
Sweet Peeps did an amazing job. The cake was delicious. Each layer was a different flavor with tasty icing. She also took a picture of my dress and designed a cake with elements that matched. The groom's cake was a chocolate cake shaped to look just like a white pumpkin. It was... Read More also moist and delicious. The cake was so great, our guests were asking for a second piece. Thank you Sweet Peeps!
---
Meet The Owner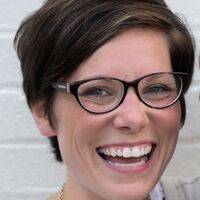 Katie Pfister
Born and raised in Marietta, Ga and baking since I was young. My passion that I have turned into a career and I look forward to getting to be a part of your day and having a hand in making it perfect!