Home

Sweet Retreat
About this Vendor
Sweet Retreat
Details
Contact Info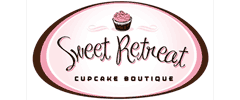 5013 France Ave South, Minneapolis, MN
PBR Grooms Cake
Reviewed on

11/19/2014
Diana Y
I contacted Sweet Retreat to create a surprise PBR Grooms Cake for me (my husband collects PBR), and they knocked it outta the park. Not only did they create a PRB Tall Boy Can that looked nothing like a cake, and everything like an actual beer can, but they also customized the cake with our names and wedding date. To top it off, the cake was delicious as well!
---
Good cupcakes
Reviewed on

10/23/2014
Everything was flawless. Used their cupcake stand, and it looked nice
---
Cutest Groom Cupcakes!
Reviewed on

10/02/2014
Jane B
I ordered surprise groom cupcakes through Sweet Retreat and could not have been more impressed! I picked out the flavors I wanted and was able to have them print pictures on edible paper with my grooms favorite things to place on top of each cupcake! They turned out great, my groom was so surprised and best part of all they are DELICIOUS!!! I highly recommend them!
---
Amazing Cake!
Reviewed on

9/14/2014
Jamie N
We had a great experience using sweet retreat bakery for or wedding cake! We ordered two different flavors: almond and strawberry balsamic. Our guests RAVED about the cake and many said it was the best wedding cake they have ever had. The staff was professional and always very quick to respond to our emails, as we were planning the wedding long distance. While this bakery may cost more than others in the area, it was worth every cent. We are looking forward to our one year anniversary so we can enjoy more delicious cake and would not hesitate to purchase from sweet retreat again in the future.
---
Sweet Retreat - Delicious
Reviewed on

9/03/2014
Elizabeth T
We decided to go with cupcakes for our guests and sweet retreat provided a ton of options for us to choose from! The cupcakes were a hit and I plan to go back on occasion just to remind myself how awesome they were :) We also had a small cake for us to cut during the reception and it was equally as delicious as the cupcakes. Let's just say that cake wouldn't have lasted to our first anniversary, and it didn't! I think my husband and I ate it in 3 days!
---
Sweet Retreat
Reviewed on

8/03/2014
Stacy S
We used Sweet Retreat for our wedding in July 2014. I would highly recommend them as the place to get your next cake! The have TONS of different flavors and are very flexable in what you are looking for.
---
Great place to work with!
Reviewed on

7/27/2014
Rachel M
Sweet Retreat took a concept we had and made the most beautiful cake! They were actually much more reasonably priced than we originally thought too!
---
wedding cupcakes
Reviewed on

7/11/2014
Laura B
The cupcakes were a big hit at our wedding. We had the red velvet, s'more, and chocolate chunk. They were scrumptious.
---
Great!
Reviewed on

3/05/2014
meredith
Everything was as expected! Cake was delicious and everyone loved the cupcakes. Very cute!
---
Great cupcakes!
Reviewed on

2/19/2014
Sara M
Sweet retreat made our cupcakes and small cutting cake. They had some really fun flavors to choose from and the cupcakes were soooooo yummy.
---
Our cupcake/cake ball tree was a hit,
Reviewed on

10/15/2013
Kat K
Everything was tasty - we had so many compliments on the cupcakes and cakeballs! We were lucky to have some left over to sample the next day! Sweet Retreat was extremely responsive and timely, but even more, their desserts were second-to-none!
---
Delicious Cupcakes
Reviewed on

10/07/2013
Kailey H
We had a 6 inch cake and cupcakes set up on a tier and they were beautiful and tasted awesome. Everyone raved about how delicious the cupcakes were and what unique flavors we had. Lauren was a great contact, very responsive and completely transformed my idea into a reality.
---
Cake
Reviewed on

9/16/2013
Britney B
Underwhelmed by the cake. The design didn't pop. The flavor was good, but the design lacked.
---
Wedding cake and cupcakes
Reviewed on

9/11/2013
Melissa P
We went with the cupcake tier and a 6 inch cake for cutting. everything turned out beautiful and unbelievably delicious! Lauren was so nice at our initial tasting and meeting and followed up with us to make sure everything was the way we wanted it.
---
Best Cupcakes
Reviewed on

7/10/2013
Diana
We did our mini cupcakes from them and they were great. We tried a lot of cake and these were really great and they will work with you on colors and decorations as much as you want.
---
Memorial weekend and baseball!
Reviewed on

6/10/2013
Becky H
Like seriously, the BEST cupcakes you will ever eat!! Lauren was friendly and great to work with. Had a couple of tasting appointments when different seasonal flavors came out. She helped us pick out a candy baseball decoration for some of our items to go with our theme too.
---
wedding cake
Reviewed on

11/05/2012
Jenni E
sweet retreat has the most amazing flavored cake/cupcakes! we ordered sheet cake, which was very cost effective without losing the quality and flavors. the only issue we had was that they did actually brought one wrong flavor, but it was still delicious!
---
INCREDIBLE cupcakes!
Reviewed on

10/17/2012
Kate S
Sweet Retreat has been a super easy vendor to work with for our wedding. Curt was our contact throughout the process & he was available to answer questions and helped the process by emailing me confirmation of my signed documents when we defined the proposal a few weeks before the wedding. Delivery is a set fee no matter how many cupcakes you buy, so it was a little unfortunate for us there since we had a very small wedding, but it was worth it in the end. Cupcakes were delivered on time and were absolutely amazing! Our guests RAVED about them! I'm very happy we worked with them for our event!
---
Amazing!
Reviewed on

10/02/2012
Janet S
This place was fantastic from the very beginning--cake tasting was fun and delicious. They created our cake based off of a picture that we provided and it was perfect and VERY delicious! Everyone talked about it being the best cake they had EVER tasted and I completely agree!
---
Great!
Reviewed on

9/24/2012
Liz G
Loved our cake, it was very simple, tasted amazing and was done on a tight timeline. Have recommended them to others and will be using them for all my events moving forward!
---
Cake
Reviewed on

9/16/2012
Nikki S
Kelly was great to work with, she did a fabulous job bringing my cake design to fruition.
---
Amazing cake
Reviewed on

8/10/2012
Angela R
After tasting and pricing several places, we landed at Sweet Retreat. Curt was very easy to work with, willing to make a custom flavored cake, and pulled off difficult fondant ruffles and sugar flowers that were identical to the picture I showed him. The price was also much more reasonable than several others we met with. The cake flavor was pink champagne with raspberry jelly filling and champagne buttercream frosting. The cake decorations were beautiful, the shade of the cake was just perfect, the raspberry jelly filling was divine, and the cake flavor was out-of-this world. I will be ordering a 6 inch pink champagne cake with raspberry jelly filling on every wedding anniversary! By far, the best wedding cake I have ever tasted!!
---
THE BEST EVER
Reviewed on

8/08/2012
Deanna T
Everyone at the Sweet Retreat is beyond nice! We had cupcake tier with a topper cake to cut. We designed everything and they made it exactly how we asked!
---
Beautiful and delicious!
Reviewed on

6/05/2012
Sarah K
Curt at Sweet Retreat did an amazing job with our wedding cake. He listened to all of our ideas, gave us honest feedback on what might work best, and delivered an outstanding product - himself! My husband and I were amazed to see Curt (the baker) walk in with our cake on our wedding day. It was great.
---
Beautiful and delicious
Reviewed on

1/24/2012
Taylor O
We used Sweet Retreat for our wedding cake needs. I saw a picture in a wedding magazine that used stamps to decorate a cake. Although Sweet Retreat had not tried this technique before they were open to do it. The final product looked amazing. I had never seen a cake like that before and it was flawless. It amazed me how talented there decorating staff is to do make something look so perfect when they weren't familiar with the technique. Next was the actual flavor of the cake. We got red velvet and it was delicious and most important (or at least to me) moist! We also went with sheet cakes to serve to guests to reduce the price and the sheet cake was double layered, which was a very nice surprise! Overall impression, SUPERB!
---
Send Message