Home

Sweet Tooth & the Sugarbabies Band
About this Vendor
Sweet Tooth & the Sugarbabies - Let's celebrate!
In the true essence of classic Motown Revues, the Sugarbabies entertain with a full show rather than just a band. We combine many different styles of old and new popular music with high energy, choreography, and talent to ensure an exciting and memorable celebration for everyone in attendance!
Details
After Party, Reception, Wedding
Contact Info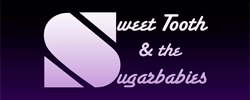 Best Wedding Band Out There!
Reviewed on

5/21/2014
Matthew H
Sweet Tooth is truly the best, everything was incredible. They had the dance floor going the whole night. Brilliant mix of old stuff and new stuff, and they are true performers. Eytan makes it easy to plan and make sure everyone get's what they want. Our guests are still talking about the band, and everyone has said that they were the best that they've seen. Don't believe me? Check out one of there shows at bars around the city, you will be amazed!
---
Best. Wedding Band. Ever.
Reviewed on

2/04/2014
I have worked with hundreds of bands organizing weddings, regattas, corporate events for over 10 years in Newport, RI and when it was my turn to tie the knot...Sweet Tooth & the Sugarbabies was our first call before the venue, before the florist, before the caterer (and even before some of my friends)! Eytan and all of the other artists are fun, yet professional and literally had every single one of our guests on the dance floor! Such an amazing day and we can't thank the Sugarbabies enough!!! (September 21, 2013 Fort Adams State Park, Newport RI)
---
Whatever you do, hire this band for your wedding
Reviewed on

12/02/2013
My wife and I were looking for a band for our wedding. We lived in NYC but were getting married in Maine, had no time to scout out local bands or really do much research. A friend who had just been married (and who had had Sweet Tooth and the Sugarbabies play their wedding) said that he could make things easy for me by simply hiring Sweet Tooth and the Sugarbabies. I didn't know anything about them, my wife knew even less about them, but everyone I asked who had been to their wedding couldn't stop talking about them. I'm not kidding when I say these people would just go on and on, gushing over them endlessly. Now I'm one of those people. If there was one thing that is a must have for your wedding, it is this band. Whatever youtube videos I watched prior to our wedding did not come close to capturing their energy, enthusiasm, or above all their professionalism. Make no mistake about it- you are hiring absolute pros when you get these guys. Eytan (band leader) has the poise, presence, and capacity to MC your evening and keep the flow going. The band members are all personable, charismatic, and make you feel as though they would rather be nowhere else. At least half a dozen times throughout the evening, beginning right after we were introduced, Eytan personally approached both my wife and I and asked "how are YOU doing? Can I get you anything?" If we needed a glass of wine, he made sure we had a glass of wine. It wasn't an act- it was him making sure we got what we wanted on the biggest day of our lives. More about the band. They played for 4 hours, more or less straight, with the only breaks being for rounds of group photos. By the end of the evening there was a sweaty, elated crowd of our friends and family chanting for the band to go on, to play one more song, no one among us wanting them to stop or for the evening to be over. When it did come to an end, I asked Eytan if I could get him a drink, wanting to celebrate with him for all that he had provided us with. His reply: "I appreciate it but we don't drink on the job." Not rude, not standoffish, just another example of the true professionalism of Eytan and his crew. Make no mistake about it- hire this band. If you're wavering because of the cost, or because you haven't seen them in person yet, or you're not sure if they play your type of music, please do yourself a favor, put your fears aside, put yourself in Eytan's capable hands and part with your hard earned cash. You have enough stuff to micromanage and worry about. This is easy, and it will be worth every penny. There were a lot of amazing things about our wedding. Our venue was great. We could not have had better weather. The food was pretty darn good. But in the 2 1/2 months since we were married I have received more compliments on Sweet Tooth and the Sugarbabies than anything else. I feel writing this review is the least I can do to show my gratitude for what I consider to be the best dance party I've ever been to. I'm just glad it also happened to be my wedding.
---
Reviewed on

7/10/2015
Chelsea M
I can't say enough good things about these guys! The Sugarbabies are SO talented, fun, professional, and an all around great time! Everything from the e-mails, timeline coordination, to the actual wedding day was seamless! Jon was the perfect emcee and the dance floor was rocking all night - our guests wouldn't stop chanting "one more song, one more song!" at the end. I would hire the Sugarbabies again in a second. They are the best!!!
---
Reviewed on

7/06/2015
Kristen
My husband and I cannot say enough great things about this band. In my early search for a wedding band, I found Sugarbabies and we went to see them play a gig in Boston. From then on, no other band compared. Eytan responds to emails quickly so communication was always open and planning with them was a breeze all the way from booking through the whole planning process. We met with Eytan and Jon the week before the wedding. They were incredibly helpful in planning the flow of the day. We were able to pick our favorite songs and they listened to our opinions about the variety of music we preferred at our wedding. On wedding day, they took care of absolutely everything. Jon was an amazing MC and because of him, everything flowed so smoothly and my husband and I didn't have to think twice about anything. Our guests were on the dance floor all night long and raved about the band and how much fun they made the night. We cannot recommend this band enough for your wedding. We still try to see them play gigs because we love them!
---
Reviewed on

6/26/2015
Tana B
The Sugarbabies were absolutely amazing. They had the crowd going at our wedding all night - the dance floor was always packed. Even weeks after the event we are still getting comments from guests about how this was one of, if not the best wedding band they had ever heard. The Sugarbabies not only sounded amazing, they had a great energy and were so easy to work with. I would definitely recommend the Sugarbabies to anyone for their wedding.
---
Reviewed on

6/23/2015
Samantha B
My husband and I heard Sweet Tooth & The Sugarbabies a few years ago at a bar and were blown away by them. After we got engaged, we reached out right away to see if they would play at our wedding! Our wedding was 6/12/15 and they were AMAZING!! Everyone had such a great time and danced ALL night :) They made our night so much fun and we are so happy and lucky they were able to be a part of our special night. My husband and I LOVE them and we are so happy to know such a great group of people. They are simply the BEST!!!
---
Reviewed on

6/08/2015
Marya W
GREAT BAND!!! Sugarbabies Inc., played our wedding reception in Newport, RI June 6, 2015. THEY MADE THE NIGHT AMAZING! Excellent vocals, musicians, professional band leader, they played a long list of songs ... the dance floor was packed all night long. Leading up to the event was easy. The band was ON TIME and ready to go. Thank you, Cody and your THEM APPLES/Sugarbabies Inc band for making our night a lifetime memory
---
The Best Band!
Reviewed on

1/08/2015
Cara P
Not even a question – the absolute best wedding band around. We first saw Sweet Tooth at another friend's wedding a few years ago and every time we've seen them since we love them more! They played for our November wedding and were absolutely amazing – everyone was on the dance floor the entire night having so much fun! Eytan and the other members are wonderful and professional to work with. They were always quick to respond to any questions we had, and super helpful in planning the reception timeline for our big day. They absolutely made the night and we can't recommend them enough!
---
A Wedding Band Unlike Any Other
Reviewed on

12/17/2014
Amy B
Knowing our families, we knew our wedding dance floor would be active all night. But - we had no idea the level of energy that our party could reach until Good Will and Them Apples took the stage. Right from the beginning they were off with a bang, and we (and our guests) loved it. They knew our general song preferences and mixed that with a perfect reading of the crowd to result in one incredible night. Them Apples even threw in some surprises like Nicole busting a move on the fiddle and Tevin rocking out in the middle of the dance floor with all the guests. These guys are not your standard "wedding band" - they bring a level of excitement and genuine love for what they're doing to the stage that resonates throughout the entire celebration. Aside from their actual performance, Cody and the entire band were fantastic to work with. From our first seeing them in a Boston bar to contract negotiations, pre-wedding preparations, to day of load-in and clean-up, they were nothing but professional. I only wish we had another wedding to plan so that we can enjoy another one of their parties. Trust that you'll find us as "Them Apples" groupies any time they're playing in Boston!
---
Good Will & Them Apples Rocked Our Wedding
Reviewed on

11/02/2014
Kiki S
So, my mom is the most laidback person in the world and her only request for the wedding day was "you have to have a live band." I had actually never been to a wedding with a live band, so I was a little wary and also a little nervous about the price tag of a band over a DJ. But my mom is the most amazing person in the world and I wanted to give her the only thing she's ever requested of me. And man oh man was it worth it. My mom and I went to a bridal expo where we first heard Them Apples and then heard them again at a showcase. At first they weren't available for my wedding date, and I was so sad, but after a cancellation in their schedule, I was able to scoop them right up. Do whatever you can to get this band to play your wedding. Our dance floor was jam packed all night-- to the point that we pushed tables back after dinner to make more room! Anyone who wasn't on the dance floor was bopping along wherever they were and saying how much they were loving it. So many of our guests pulled us aside to tell us it was the best wedding band they had ever heard. They were fun, so energetic, and so talented. My friends who were planning their own wedding reconsidered their decision to have a DJ based on hearing this band. Furthermore, Band Leader Cody simply made our wedding. We would not have known what to do without him. He shepherded us through the whole day and made sure everything happened flawlessly and on schedule. We also had them DJ our ceremony, because I had some pretty unique ideas that we would have needed about 100 live musicians to make sound good. (I walked down the aisle to the Olympic Anthem, "Bugler's Dream".) Cody was on it. He knew that it would have tremendous impact if I came down the "aisle" (it was an outdoor ceremony and more of a winding path) if my dad and I came down at just the right time and he let us know exactly when to start our walk to time it perfectly. Things would have been a mess without Cody's orchestration. I can' t thank him enough. In our initial meeting with Cody and Eytan, Cody totally put us at ease, and listened to all of our thoughts as well as giving us suggestions from his past experience that seemed to work well and keep the flow of the wedding going. And everything he suggested was spot on. Also, they DJed the one break that they took during the night, and I had a running joke about asking my bridesmaids to do an interpretive dance to "White Houses" by Vanessa Carlton with me. Even though it's probably the oddest request they've ever received (Cody was like, "Are you sure?" when my friend asked him to play it-- unbeknownst to me!), they put it on for us before coming back from break and my best friends and I danced to it together, clearing the dance floor. It was one of my favorite memories from the night. We had such a good time at our wedding and reception thanks to Cody's suggestions and how on it he was, plus the amazing energy and performance of the band. He took the stress out of the day for us and took the burden of timing off of our shoulders so that we could focus on enjoying each other and our friends and family. I want to go to every wedding they play. Their videos don't do them justice.They tap into the vibe of the wedding and just totally enhance it and maximize its fun. Not to mention how organized and thoughtful they are. Hiring them was probably our best decision for the day. They were totally worth every penny.
---
Sugarbabies…. the band was AWESOME!!!!.
Reviewed on

10/26/2014
Leslie B
The Sugarbabies, are by far the best wedding band I have ever seen…. the band was AWESOME!!!!. My friends and family keep telling me how much fun they had at our wedding, and how great our band was. Of course I knew that, because the entire dance floor was packed! The band looked great, they sounded fantastic and kept everyone engaged in the music and on the dance floor. I also love the variety of talent across the band, and that multiple band members sing, so certainly a variety of music to entertain all. During the reception, Eytan checked in with me a few times to make sure we were happy with how things were going. Our wedding day couldn't have gone any better, and I am sooooo thankful that the Sugarbabies were a part of it. I was also very pleased with the planning process, Eytan was very helpful and always very responsive. Certainly a pleasure to work with. The Sugarbabies are AWESOME, and worth every penny. Book them!!!
---
Sweet Tooth & the Sugar Babies - worth it.
Reviewed on

10/19/2014
Natalie L
As soon as I saw the video of the Sugar Babies (SB) I knew we had to have them for our wedding. We were previously assuming we'd have a standard DJ for the reception, but one viewing of the promo video for the SBs and we were converted. I read a review of the SBs that said something to the effect of 'let me save you some time; stop looking at options and book this band', and that sentiment is exactly what I echo here. They were professional, high energy, wonderful masters of ceremony, and had a wide and versatile set list. The dance floor was always full. They bring an energy that is priceless for any event, and they sound amazing. We had a wedding on a Thursday so were able to make a saving there, but even if we'd paid full price for this band it would have been worth it. Do it. Book them.
---
Best Wedding Band EVER!
Reviewed on

10/13/2014
Ali K
The Sugarbabies performed at our wedding two weeks ago and they were absolutely AMAZING! The band was one thing that my husband and I ultimately decided to splurge on - and it was 100% worth it. Their high energy and incredible talent completely set the tone for our wedding - the dance floor was packed as soon as they took the stage, even before entrees were served, which was exactly what we had hoped for. Sugarbabies read the crowd perfectly and appealed to all generations. One of the things that struck me most was that every band member looked like they were having the time of their lives, which in turn made the whole atmosphere so fun and lively. I can't tell you how many of our guests came up to us during and after the wedding to let us know that they were the best wedding band they'd ever seen. Leading up to the wedding, Etyan was wonderful - his emails were super responsive and honest. I would hire Sugarbabies again in a second!
---
Good Will and Them Apples kill it!!
Reviewed on

10/12/2014
Julia C
More specifically, "Good Will and Them Apples" played at our wedding this past September...and they KILLED it!! The next day the entire conversation amongst the guests at our brunch was about the band and how amazing they were. We originally booked the band after speaking to a hungover wedding party we ran into while visiting possible venues. They were hurting and the only thing they could really manage to talk about was the band and how we would be stupid not to book them ASAP. We saw them once after that and booked immediately. We're so happy we did because they 100% made our wedding. Not only was their sound and energy impressive but Cody and Eytan were extremely helpful through the planning process and helped us plan much of the schedule for the evening. The bands management is thoughtful, responsive and focused on making your day the best it can possibly be (and making you happy). The band kills it and will get everyone up and dancing..literally from start to finish. Book them now, honestly so worth it and you will be so happy with your choice!!
---
Good Will and Them Apples - Best Band!!
Reviewed on

10/09/2014
Lindsay Y
Good Will and Them Apples are like the younger sibling to Sugar Babies but we think they are the best wedding band ever! Good Will and Them Apples totally made our reception! They are a young group of musicians out of Berklee College and they were so much fun, so lively and interacted with the crowd (but not in a cheesy way at all) and played a great mix of music. We first saw them at a wedding band showcase in Boston and decided right away to hire them. Definitely more expensive than a DJ, but it was money well spent. Our guests were dancing all night long, even our grandparents! Everyone continues to talk about how wonderful the band was at our wedding. For our first dance and parent dances they did play the recordings instead of live, which I actually appreciated. These were special songs to me and I know them as they are played "on the radio" and was worried a band might distort them. They said they use the recordings for this very reason, and it did not take away from the moments. The dance floor was rocking all night long, and my husband and I barely left it! We had so much fun with Good Will and them Apples
---
Complete Professionals / Amazing Talent!
Reviewed on

10/07/2014
Evan D
My husband (and really my whole family!) could not recommend Sweet Tooth and the Sugar Babies band enough. They were simply amazing throughout the entire wedding planning process. I did not hire a wedding planner, and so I had to figure out a lot of stuff on my own, and Eytan was so helpful and answered all my silly questions along the way. We met a few weeks before the wedding to finalize our music, and Eytan gave us awesome recommendations for the reception flow (and how to work with our other vendors on this), and really helped us bring our vision to life. He is really a pro and has an awesome formula to keep your guests on the dance floor all night. The wedding day was just fantastic - Throughout the night, Eytan checked in with my husband and I just to see how we were doing, and to make sure we were happy with the flow (we totally were!). We felt like we didn't have to worry about a thing. Eytan had our back and we could totally lose ourselves in the moment and enjoy the day. We felt like we had a real partner and team in Eytan/the band. And finally, the talent of this band is just incredible. They are all Berklee students/graduates so you know they have raw talent right off the bat. But, the band's enthusiasm and passion for their craft surpassed our wildest imaginations. They had our guests on the dance floor all night long. I can't tell you how many of our guests have told us (since the wedding) that it was the best dance party they've ever seen. I'd recommend the Sugar Babies to any couple!
---
Sugar SugarBabies!!
Reviewed on

10/06/2014
Liz S
This review is for Eytan and the Sugarbabies crew. Goodness, where do I begin... I have been following the SB Band for quite some time after stumbling across them play at a bar about 5 years ago. I am clearly biased as I chose to have them play at our wedding but they are absolutley increadible. The sheer range that these guys can do is unbelieveable and will have all of our guests young and old on the dance floor. From oldiers to Avicci, SB can do anything and they do EVERYTHING well. Eytan is an absolutle pleasure to work with and will make sure the entertainment for your wedding runs smoothly. These guys are worth every single penny, don't hesitate, if they're free book them! Half of my guests were from New Orleans, land of live music and told me that this is the best cover band they've seen hands down. If that isn't the icing on the cake, I don't know what is. These guys are amazing and full of energy, it's been so much fun watching them grow over the past 5+ years and I cannot imagine having had anyone else play at our wedding. Can't wait to see them out and about in Boston soon, thanks guys!
---
BEST wedding band!!!! HIRE them NOW!
Reviewed on

10/02/2014
Taryn C
When I got engaged I really didn't have any preconceived wedding plans, except for one thing- I wanted a band and it had to be Sweet Tooth and the Sugar Babies. I saw them live in Boston quite a few times pre-engagement and they were always SO amazing live so I knew I wanted them at my wedding. As soon as we picked a date and a venue I reached out to Eytan (the band leader, he is awesome) and booked them, and let me tell you- it was the best decision we could've made for music at our wedding. They are so easy to work with and they are PHENOMENAL performers. My guests haven't stopped raving about how great they were. Multiple people came up to me during and after the wedding and said they were the best wedding band they had ever heard. Even my parents who always claimed they had the best wedding band when they got married admitted Sweet Tooth was better. Seriously, go hire them, you WILL NOT regret it.
---
Excellent!
Reviewed on

9/16/2014
Lindsay H
We cannot say enough about this band! They were incredible since day one of beginning to look into them for our wedding! We scheduled a time to see them at a local show and immediately knew we needed to have them. Eytan was able to answer all of our questions during the planning process and the day of the event he was even asking if he could help us or do anything for us (more than our own wedding coordinator!) For us, the band was most important because most people will remember the wedding based upon the music and dance floor. Within minutes of starting they had everyone on the dance floor and KEPT them out there the whole night!! Our guests have mentioned numerous times how awesome they were and keep talking about the band each time we all get together! We definitely recommend them to anyone!
---
Good Will and Them Apples-- AMAZING WEDDING BAND!
Reviewed on

9/14/2014
Elizabeth W
My husband and I hired Good Will and Them Apples after SCOURING Boston for the best wedding bands. We are both classically trained musicians, and most of our guests were either musically inclined or straight up composers/musicians themselves. The videos, etc. do not do them justice online. My husband and I literally asked to see them live-- they put together a 15 minute set, and sat us down in a practice room to listen. Not kidding, we were dancing in the practice room. Day of, Cody made sure everything ran smoothly-- he is an amazing emcee.. gracefully maneuvering even the most awkward moments of the night. After our first dance, they started immediately with a showstopper-- and I'm not kidding-- EVERYONE left their seats to dance. My uncle commented that he'd never seen anything like it at a wedding. They rocked it the whole night, and didn't take a break for the last two hours (which we SO appreciated, as a break can kill the mood in a moment). They are truly talented entertainers, and what's more, fantastic musicians, who can go with the flow, read the crowd, and get everyone up and dancing. I would recommend Good Will and Them Apples to anyone looking for a fantastic band who will take all that pre-wedding will-everyone-have-fun? fear off of your back! We are still getting compliments on their performance.
---
Beyond Expectations-BOOK NOW!!!
Reviewed on

8/25/2014
JOhn F
Sweet Tooth & The Sugarbabies made our wedding May 17th unforgettable not only for us, but for all our guests! Everyone kept asking us all night where we found them, and that they are an unbelievable band! We loved the energy from the entire band and how they interacted with our guests. I never thought it was possible but they literally had the WHOLE wedding Dancing out of their chairs the whole night even up to the last song, when my Wife's grandfather was still dancing!! Truly Amazing! From the start Eytan was so easy to work with. He truly made the experience seamless. We actually saw they play a few times before with some friends and they truly give it 110% every night. I was so glad we choose them. Best decision. Was actually out this weekend and our friends were still talking about how good they were!! Thank you again to Sweet Tooth & the Sugarbabies! Well-deserved BEST of BOSTON!!!
---
Best Wedding Band Ever!
Reviewed on

8/22/2014
Angela M
The Sugarbabies are the best wedding band I've ever seen, and I'm not just saying that because they were our wedding band. In fact, we saw them at a friend's wedding and knew we had to have them at our wedding. They play EVERYTHING from Motown to top 40, they read the crowd and get everyone on the dance floor. People I've never seen dance in my entire life were dancing and having a great time. Their talent and showmanship is unmatched. Their set list is awesome - everything you could want. They got on the dance floor and really put on a show.They made our wedding! Also, Eytan was so easy/pleasant to work with. He's very relaxed and not pushy like some other people we had dealt with during the process. He was also so incredibly attentive the day of our wedding. He got the groom and I drinks, checked-in to make sure everything was going as planned, and laughed with our friends and family! I would highly recommend the Sugarbabies, they are worth the price and truly go above and beyond!
---
Best wedding band!
Reviewed on

8/18/2014
Katelyn T
My husband and I did a lot of research and looked at a lot of bands as we were planning our Boston wedding. Music was my top priority as we began the process.. As soon as we met with Eytan and heard the Sugar Babies play, we knew we found our band. We found ourselves catching their shows anytime they were playing locally just because we loved listening to them, and each time we were even more excited to have them play at our wedding. Their energy and desire to perform is evident in their work. They are truly talented artists with a love for music and for people! The entire planning process was smooth. Eytan made it so easy. I know it's a cliche... but our entire wedding danced the whole time they were playing!! They know how to play the right combination of songs for the group. We are still getting compliments about our band and their energy. Guests loved how they engaged and interacted with the crowd. They can play anything from 70s soul to hip hop and rap and each song is delivered perfectly. We cannot say enough about them. If you want the best band for your event or wedding, these are your guys!!! It's no suprise they just won best wedding band in the 'Improper Bostonian'!! :)
---
Best wedding band of all time!
Reviewed on

8/17/2014
Shannon E
My finace (at the time, now husband) and I were out in Maine for a wedding (we're from Seattle) and the Sugarbabies played at the wedding we attended. I used to be in the wedding planning business and have attended many weddings over the past decade, so I knew when I heard them for the first time that they were something completely out of the ordinary! We had SO much fun at this wedding in Maine...not only was the music amazing, the MC'ing was unlike any wedding I'd been to before. Eytan, the band's leader, got the party started with so much excitement...we felt like we were at a show rather than a wedding (in a great way). All the band members were extremely fun, super nice and approachable, and played along with the mood of the crowd all night. At the end of the reception, my fiance and I approached the band and said we looooooved them, but didn't think we could afford to get them out to the West coast for our own wedding. Ironically, it turned out Eytan and a few other members were actually from Seattle! There was no question, we HAD to have them. We've been married now for 6 months and for me, the Sugarbabies turned our wedding into my dream wedding! If you love to dance and you can appreciated a really GREAT wedding MC, these guys will knock you and your guests' socks off! Book 'em! They ARE the BEST!!
---
Send Message