Home

Sweet Water Caravan
Details
Bartenders, Beer, Champagne, Liquor, Non-Alcoholic Drinks, Signature Cocktails, Wine

Contact Info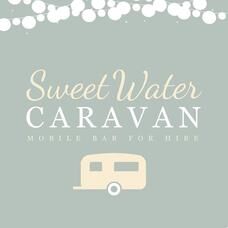 Reviewed on

1/08/2018
Jenni S
This is the one thing about my wedding that my guests could not stop talking about! We were married at Hale Farm and Village in the 3-sided pavilion, and having Caravan in the open yard made so much sense. We loved having the yard games and high top tables. Krissy was so easy to... Read More work with, and we ended up having just the right amount of alcohol left over that we have been able to enjoy memory tastes of our wedding!
---
Reviewed on

10/01/2017
Madisson K
I can't say enough great things about Krissy! Our guests loved her, her service and her beautiful bar (that she created)!! She was the perfect touch to our venue at Happy Days Lodge. She was really helpful in suggesting the amount of alcohol to purchase based on headcount and... Read More set us up with a great distributor (Corkscrew Johnny). Krissy took charge of coordinating with our venue point of contact and knew exactly what she was doing. I love that she asked her friend to co-bartend. They were amazing and helped me remain calm since the power went out for 3 hours before the wedding. If you're looking for a talented, fun-loving, amazing bartender - Krissy is your girl!
---
Reviewed on

8/04/2017
Sam P
Krissy runs an amazing business! Everyone at the wedding absolutely adored the caravan bar service we had set up outside our reception, and the signature cocktails that they crafted for us won rave reviews as well! Krissy was knowledgeable when it came to ordering alcohol- she... Read More helped us buy just the right amount! Sweetwater certainly added another level of rustic charm to our wedding and our guests really enjoyed playing with the lawn games that they brought! The bar staff was very friendly and efficient- I can't say I ever noticed a line forming at the bar! We also love how they let us take some of our wedding photographs inside the bar- they turned out to be some of our favorites. Truly one of the best in the business!
---
Reviewed on

12/15/2016
Hannah A
Sweet Water Caravan was amazing. Krissy was great through out the whole process of planning. I had many compliments on their adorable bar that we rented and their professionalism. I would absolutely recommend them to anyone looking for bar services. They are top notch!
---
Reviewed on

10/10/2016
Kayli F
Sweet Water Caravan was definitely one of my favorite things about my wedding. Krissy was so amazing to work with. She was so helpful and answered all of my questions quickly during the planning process. The caravan itself is so beautiful and really added that extra touch to the... Read More overall look to my wedding. They even let you get inside of the caravan so the photographer can get a few photos. This was such a huge hit at a our wedding and I'm so glad I found them.
---
Reviewed on

10/03/2016
Karen M
Krissy and Co. are the absolute best! I loved every minute of working with them. They are so fun and easy, and they added just that fabulous touch to our fun wedding! They went above and beyond on the wedding day. Kris helped up craft our signature drinks, and even improved on... Read More them at the reception. The team has mad cocktail skills! The guests were raving about the Caravan, and I still hear compliments 3 months after the wedding. LOVE that they offer the fun add ons, which were such a hit at the wedding. I can't say enough good things about them! High Fives to them, and make sure the snatch them up for your wedding!
---
Reviewed on

10/02/2016
Kristy L
Krissy and Katie were great. All of our guests were taken care of and left "feeling good." Krissy does not get in the way or interfere at all. I almost didn't even know she was there! Thank you so much for being a part of our wedding celebration !
---
Reviewed on

9/14/2016
Melissa B
I cannot recommend Sweet Water enough! The staff was so much fun and the bar was so adorable and added a lot to our reception. They are P-E-R-F-E-C-T!
---
Reviewed on

9/13/2016
Samantha S
Sweet Water Caravan did an amazing job! They got to the venue super early to make sure everything was okay! The Bartenders were an amazing help, they were moving tables for us that weren't even part of there bar! What wonderful people! Everyone was raving about how cute/awesome... Read More the bar cart was! Thank you Krissy, you did an amazing job! I wish you nothing but the best in your ventures.
---
Reviewed on

8/23/2016
Sweetwater Caravan was the perfect addition to our special day! They are so friendly, and their service was top notch! Everyone at our wedding wanted the signature cocktail that they made, and the lawn games were a hit! They are incredibly easy to work with, and we would use... Read More them again in a heartbeat!
---
Reviewed on

7/25/2016
Jen S
Kris who runs Sweet Water was a dream to work with for our wedding! Prompt and thorough responses. She had so many great yet practical and seasoned ideas and advice - from quantities to cups and garnishes as well as types of drinks and such we offered. She managed the last... Read More minute changes we had with such grace and expertise. Plus did a wonderful job of bringing the bar itself to life creatively/visually. I can't recommend them highly enough!
---
Reviewed on

7/08/2016
Jennifer W
Oh. My. Gosh. I just can't say enough good things about Sweetwater. Krissy was amazing and helpful when we were trying to figure out drinks to offer at the wedding (Moscow Mules were a huge hit!) as well as helping us determine how much alcohol to buy. On the wedding day they... Read More arrived on time and set up quickly. The caravan is immaculate and has wonderful decorating touches all throughout. Everyone with Sweetwater was professional and wonderful to all of our wedding guests throughout the day. So many people complimented us on such a unique bartender. Go with Sweetwater - you will NOT be disappointed!
---
Reviewed on

6/07/2016
Awesome! Amazing! Out of this world! I'm sure there are more adjectives but none of them can come close to describing how professional, knowledgeable, friendly, accommodating, thoughtful.......well, I guess I found more adjectives after all! In all seriousness, Krissy and her... Read More team at Sweet Water Caravan did a spectacular job. From our first phone call, meeting and what I'm sure she thought were crazy emails from me (the mother of the groom) throughout the time before the wedding, she was always patient and kind and willing to answer any questions I had. She has great ideas on how to make the evening run smoothly. We NEVER had more than a wait of two people at the bar throughout the entire reception. Everyone raved about the service. A little hint from a very OCD person (that's me) - - - DO NOT try to second guess her when she tells you how much of everything you will need. I should have listened to her because we ended up with a lot of extra beer, wine and alcohol simply because I didn't have the sense to listen to her. This is her gig - she absolutely knows what she's doing in ALL aspects of the service! We can't say enough about Krissy and Sweet Water. We will absolutely use them again and have already given her card to several of the guests at the reception.
---
Reviewed on

6/01/2016
Heather F
We couldn't be happier with Sweet Water Caravan from beginning to end! Krissy was prompt to answer all my emails each time! The bar we rented was the perfect fit for our vintage rustic wedding at Hale Farm! We had so many compliments on how well the bartenders were the night... Read More of the wedding! If I have any regrets at all it was not using their awesome Caravan instead of the bar! I would recommend them to anyone looking for a bar!
---
Such a hit at our wedding!
Reviewed on

1/26/2016
Sarah T
There isn't enough room to fully express how amazing Krissy and her team are! Throughout the entire wedding planning process, Krissy was not only professional, but truly invested in the outcome of our wedding. She made time to meet with my mother and I and even helped us with... Read More quantities to purchase for the bar. Her energy is so bright and cheery and I'm so happy she was a part of our big day. The Sweetwater Caravan seriously had such a huge impact on the atmosphere of our wedding venue. Our guests loved the mobile bar and loved the service even more! Krissy and her team are knowledgable and willing to go to any extreme to make things perfect for an event. I couldn't recommend The Sweetwater Caravan more. If you are looking for a unique twist to add into the wedding reception and an amazing staff you can count on - hire them!
---
Professional and Adorable
Reviewed on

1/04/2016
Ashley N
Krissy and her team bring such a great vibe to events - our guests couldn't stop talking about what a cool bar we had. Krissy also had the idea to move the bar inside the barn to help keep the party going and that was a brilliant idea! Even more importantly, they are pros.... Read More They took care of things I never thought of and it meant so much to me. Thanks so much to the Sweet Water team - AMAZING and worth every penny.
---
Wonderful Experince
Reviewed on

12/14/2015
SweetWater Caravan was the perfect addition to our backyard wedding. The Caravan is gorgeous. The staff was professional and wonderful with all our guests. Krissy made sure that every everything was in place and ready. There was even difficulty with a beer tap, the staff... Read More resolved the issue quickly without me even knowing or worrying about it. All our guests were so enchanted with the caravan they still talk about it. Sweet Water would be a lovely addition to any wedding!
---
Couldn't have chosen better!
Reviewed on

12/14/2015
Bethany
Working with Sweet Water Caravan was one of the BEST vendor decisions we made. We chose their gorgeous wood bar for our woodland wedding, and guests LOVED the twinkly, whimsical setup. The service was phenomenal, and Krissy and Matt were incredibly gracious in helping us... Read More coordinate last-minute requests and changes ... all the way up to the actual day! We LOVED working with them and would HIGHLY recommend their services to anyone seeking a unique bartender option.
---
Amazing!
Reviewed on

12/13/2015
Kelly M
Everyone raved about the caravan at our wedding. They did such a great job making drink recommendations, setting up the lights and games, and of course serving drinks! It is so unique...not many people have a caravan bar!
---