Home

Sweetwater Country Club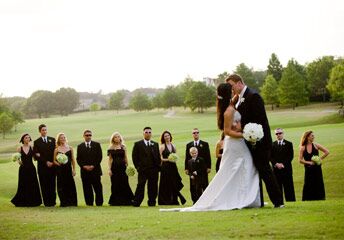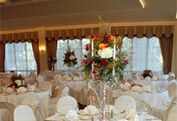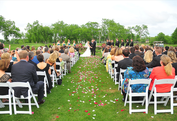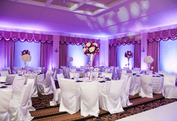 About this Vendor
Classic...Elegant...Exclusive
Imagine your perfect day in our magnificent setting. Our event consultants will customize a package as unique as your love story! We invite you to experience the luxurious ambiance that is Sweetwater Country Club.
Amenities + Details
Amenities
Handicap Accessible

Liability Insurance

Indoor

Reception Area
For more details about amenities, please message the Venue.
Bar + Drinks, Cakes + Desserts, Food + Catering, Planning
Contact Info

4400 Palm Royale Blvd., Sugarland, TX
Reviewed on

8/07/2015
Jennifer A
What can I say about Sweetwater? We worked with Jennifer Keefe and her staff and we could not have had a better experience. We were having a small wedding and our budget was rather tight, so I never expected for us to get the wow factor. But she worked with us and our budget... Read More until we worked out an amazing package that everyone was talking about. From the initial tour through the final detail planning, Jennifer was and invaluable help every step of the way. I tend to be a Type A client – over-planning and generally stressing about everything. But Jennifer was the consummate professional. After each meeting with her, I was always more relaxed. She had thought of all the little details I hadn't in my meticulous plans, so I knew we were in good hands. The day of, everything flowed so smoothly. If something went wrong, we certainly didn't know it! Our special day would not have been nearly as wonderful without Jennifer and her staff. We would recommend them whole heartedly and are planning on using them for future events!
---
Reviewed on

7/22/2015
Lauren P
This venue was the perfect place for our reception. We especially want to acknowledge Deanna for all of her help and support. She did an amazing job working with us and tending to our every desires. It was absolutely flawless. Everything happened exactly how we wanted. Thank you... Read More Sweetwater Country Club and thank you Deanna!!! It was the most wonderful day of our lives!!!
---
Would do again
Reviewed on

7/20/2015
Anju J
I'm so glad I chose SWCC. The staff was great, the location was great, overall 10/10
---
ABSOLUTELY AMAZING!!!
Reviewed on

3/01/2015
Jeannette S
Working with Jennifer was a dream come true! She was so helpful with the entire planning process and even offered to take more off my plate when I told her I was stressed. The food was soooooo good! Guests had the option between the beef filet, chicken cordon bleu and... Read More tilapia. We got nothing but great feedback from our guests on the food, venue and entire night. If I could do it all over again, I would choose Sweetwater and Jennifer again. They were a DREAM to work with!
---
More than I dreamed
Reviewed on

10/27/2014
Shanika H
We chose Sweetwater Country Club as our venue and it was one of the best decisions ever. Deanna Packard was a joy to work with. She listens and was there for us every step of the way. Choosing Sweetwater was a no brainer for us. We were able to get all that we desired within our... Read More budget. I visited a number of other venues and none compared to Sweetwater when it came to price and value. We had out ceremony on the back lawn and our reception was in the Grand Ballroom. The view was spectacular and every photo taken was perfect. The food is amazing! Our guest went on and on about how delicious the hors d'oeuvres were during cocktail hour and the main course. We had seated dinner and an open bar as we desired. The staff was amazing. If we had to do it all over again we would not change a thing. I highly recommend Sweetwater Country Club and Deanna Packard.
---
Perfect Setting for Rehearsal Dinner
Reviewed on

5/24/2013
Amanda H
My now Mother in Law arranged the event. The grounds were beautiful, the room was the perfect size for our group (not too big, not too small), and the food was GREAT. I believe they had several other very large events that same night right down the hallways but we never felt... Read More like our event mattered any less, nor did we hear a lot of other noise that could have drowned out our intimate event of toasts and bonding :)
---
AMAZING!
Reviewed on

2/26/2013
Kelly B
Jennifer was fabulous to work with! She made our day so special and she even handled my difficult father flawlessly. I would strongly recommend Sweetwater to anyone planning a wedding. Our reception was perfect and everyone raved about the food!! (especially the macaroni and... Read More cheese bar!)
---
Great!
Reviewed on

2/26/2013
Jennifer C
I planned a "quickie" Saturday afternoon wedding and Sweetwater did a lot of the heavy lifting for me. They took care of set up, food, beverages, and even threw in free champagne, no cake cutting fee, chair covers, and sashes too, all for less than $60/person including gratuity!... Read More All I had to do was pick out the cake from their great vendor, find some flowers, and get a dress. Believe me, that's enough work. There's a great suite upstairs to get ready in, and plenty of beautiful vistas around the golf course for photos. Deanna the wedding coordinator was more than helpful. All I had to do Overall beautiful, very affordable, and saved me when I was in a pinch! Two drawbacks: first, if you rent their AV equipment be warned it is NOT Mac compatible and you will need a special DJ soundboard to plug your computer into to use their overhead speakers. If you hire a DJ, this should not be an issue. I was lucky and a friend of mine had a prior life as a DJ and he had the gear we needed. You may not be so lucky. Second, I heard from several guests that the bartender they had at the "champagne station" was carding people and acting somewhat unreasonable. Given that I am Asian so most of the women in my family look like they could be 15 or 55, this seemed very silly to me, but I guess they need to protect their liquor license.
---
Deanna AMAZING, wait staff needs help
Reviewed on

8/04/2012
Melanie D
We actually had stopped by the Sweetwater Country Club looking for the location for our rehearsal dinner, but ended up selecting them as our caterer. Deanna was amazing! She was so friendly and helpful, even before we chose them. Even though we were getting married in Sugar... Read More Land, we live in Arizona, so Deanna actually offered to help be the middle man between us and the place we were renting stuff from even though we could rent them through the country club as well. This made thing so much easier for us. They also provided some table skirts, which we didn't even rent, free of charge so that our cake table looked nicer. Their food was amazing! And I only wish I could have had more at my wedding. If this rating was on purely Deanna I would give her a 5, however their wait staff needs some serious help. They didn't ask about what wine to use as the toast wine, so when my now husband went over to get me a glass of a white wine we got, they didn't have it out because they thought it was the toast wine. After we had informed them on which one was which they didn't say anything when my coordinator went to use the wrong wine for the toast. The removed plates before people were done with their food (including my husband and I) and removed cups from tables when people weren't sitting down (making it so that our guests couldn't get refills). The biggest issue was that they only gave guests that were sitting down cake. My husband and I didn't even get slices. What they are supposed to do is only remove plates that are empty, LEAVE ALL GLASSES ALONE! and place a slice of cake at every single seat whether someone is there or not, that way when our guests and ourselves decide to go to our seat for a bite, it's there and I don't have my mother-in-law complaining that she didn't get any cake as well as the rest of my in-laws. I'm thinking if we held our reception at the club itself things would have gone a lot smoother, because they would have had someone there to look over their shoulders.
---
Elegant & Accomodating
Reviewed on

5/13/2012
Marissa M
We really enjoyed working with Deanna at Sweetwater. They were very accommodating to our requests on tailoring the menu and even last minute changes to our reception. We felt the night went very smoothly and we had many compliments on the food. We (bride & groom)... Read More appreciated that they took care of us very well by ensuring we had our food as soon as we sat down and ensuring we were being taken care of throughout the evening. This was nice because it gave us more time to visit with our guests. The staff did a great job of setting up the room how we envisioned it and we were so happy with how the reception turned out. It was beautiful!
---
Absolutely Amazing!
Reviewed on

11/01/2011
Deanna P
I can not even begin to say how wonderful our wedding was! Jill and Jennifer were absolutely amazing to work with. I trusted them completely and had no worries that when I showed up to the reception that everything was going to be just as I imagined; It was even better than I... Read More could have imagined it was spectacular! The food was outstanding and the service was impeccable. They were totally flexible with their packages and we were able to customize our menu to our favorite foods. We got so much more for our money that we ever could have imagined we would get. My parents even received a thank you card from one of the guests at our wedding telling us thank you for inviting them to such a fun, beautiful and amazing wedding. They said they had never had such an amazing time at a wedding before that they just had to let us know. I could not have asked for a more perfect day! We had so much fun, I can guarantee that we will be celebrating many future occasions at Sweetwater!
---
Awesome Venue!!
Reviewed on

10/06/2011
Melissa N
I loved Sweetwater Country Club. We worked with Jennifer and she made everything so easy with no stress at all. Our reception was flawless and went so smoothly! The food was also great!! I would recommend this place to anyone.
---
Sweetwater Country Club
Reviewed on

5/31/2011
Kim R
This venue is beautiful, and they take care of everything. My planner, Deanna patiently answered our never ending questions, and was there on the wedding day to make sure everything moved along smoothly. It is pricey but not more so than comparable venues.
---
Love them!!
Reviewed on

1/05/2011
Neha S
SWCC was amazing, the venue was beutiful and the food fantastic!
---
Reception Location
Reviewed on

12/04/2010
Lacey L
I used Sweetwater for our reception location and they gave us tons for such a great deal.
---
BraunMom
Reviewed on

11/11/2010
Lou B
The head of catering for us is no longer there and the new person has been wonderful to work with in wrapping it all up. So I am not sure my review will be valid, but I did have a lot of trouble getting Lisa to answer my emails and/or phone calls. She had her way of doing... Read More things and it took me reminding her I was the one paying the bill and I wanted the reception in the prder I wanted it in. I was not satisfied with my experience with Lisa. Deanna has been quick to respond and very easy to communicate with since she has taken over. The staff was very helpful and always responded to my questions.
---
Wedding at the Sweetwater Country Club
Reviewed on

10/20/2010
Steven L
The Club itself isn't really new. But the ballroom was recently renovated. So if you are looking for a good, classy, traditional place to host your wedding, the SWCC would be a safe choice. You do not have to be a member of the club to host the event there, but would receive a... Read More discount if you/your family is/are members or get a member to sponsor you. The club offers the use of its ballroom and salon area for your event. The ballroom itself gets you a pretty good view of the golf courses around. If you decide to go with this venue, you will get the event facility, your food catered (which they make themselves), and complimentary valet service for you and your guests. You will have to get your own wedding events planner because the club does not provide one, we found this out eventually and had to plan on our own. The bridal changing room isn't located in the most convenient spot, half of the salon area doubled as the bridal changing room, my wife had to walk across the hall just to use the bathroom. Being a catering club, we got food tasting as part of the package we selected, the food tasted pretty good and you get to pick from a good selection (could be more), kind of a shame we didn't get to eat most of what we picked. The catering managers will do their best to work with you on what you need plus give you some ideas. But in the end, it's about what you and your significant other want for your event.
---
Beautiful!!
Reviewed on

10/19/2010
Bonnie H
This venue is so beautiful!! The tree lined street leading up to the Country Club is gorgeous! The catering managers make sure everything goes perfectly! Love this place and would definitely recommend.
---
Best Day Ever
Reviewed on

8/28/2010
Lisa C
From planning to creativity, it was the best day ever! We did both the Wedding and the Reception at Sweetwater. They helped me create a unique menu, design the room layout, and recommended great vendors. We did a three course seated dinner, and the service was perfect! The... Read More girls in the office were easy to deal with.
---
very flexible
Reviewed on

8/27/2010
LaToya L
Although the main contact was busy, it was a well executed day. They were very flexible on building packages. For example, we wanted a grooms cake in our package, and that did not come with what we selected. We were able to take away the appetizers and replace that option with... Read More the grooms cake. And since they paid the cake vendor out of our package, there were no issues with the cake getting there.
---
Wonderful Experience
Reviewed on

8/09/2010
Allie C
We had our reception at Sweetwater Country Club in May of 2010. From the very beginning, they were wonderful, and so easy to work with. We had a very large reception, and they worked with us on getting the perfect layout to make it a very fun evening for everyone that... Read More attended. They made the wedding reception run smoothly and make it an unforgettable evening!
---
Send Message