Home

Swoon...a Bridal Salon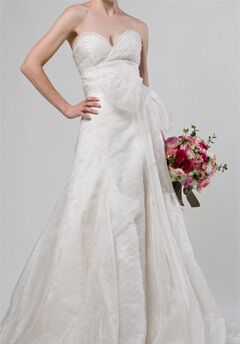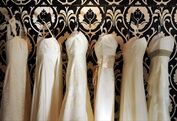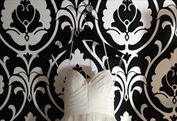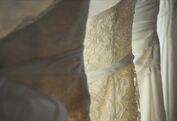 About this Vendor
Glitz, Glam, Gorgeous Gowns
At Swoon the focus is on you, allowing you to discover your wedding dress in a sophisticated manner--in an intimate and glamorous setting. We present you with Swoon-worthy wedding gowns, bridesmaid dresses and accessory collections; all for your look of a lifetime.
Details
Bridesmaid Dresses, Flower Girl Dresses, Wedding Dresses, Dresses, Fashion
Contact Info

530 W Plumb Ln , Reno, NV
Gorgeous Dresses and Gorgeous Accessories!
Reviewed on

7/24/2012
Samantha L
Swoon is absolutely the only store anyone should shop at for their wedding dress! I couldn't imagine going anywhere else. I literally went to every bridal store in town looking for a dress, all the while thinking in the back of my mind that I would have to go to SF to find "the... Read More one". Well I was wrong! I fell in love with not one but two dresses at Swoon! Michelle let me come in to try the two dresses on 3 separate times before I finally made my decision. That girl has patience! She was so incredibly helpful, as were all of the girls. I ended up purchasing my dream gown, a cute little short number for the reception (it was a sample so I got it for a steal!), ALL of my accessories, and a few sample bridesmaid dresses (they're a great deal and such cute party dresses!). My bridesmaids also purchased their dresses here and they couldn't be happier! All the Swoon girls there are such sweethearts and a pleasure to do business with. They were always available to answer my questions. They even helped me hunt down a specific piece of jewelry that I had found online by one of their designers when all they had was a picture to go by. I had a spectacular experience at Swoon and I know that every bride that goes in there will. They have a gorgeous collection of gowns and they never pressure you to buy anything that you don't absolutely love. Trust me, save yourself some time and make Swoon your first stop for dress shopping!
---
My dress
Reviewed on

7/15/2013
Karri O
I absolutely love my dress and the wonderful experience I had at Swoon! Michelle was so amazing and helped me enjoy the whole dress shopping process. She helped pack my dress to get it ready to travel to Hawaii. I would highly recommend Michelle and Swoon!
---
Amazing!
Reviewed on

10/08/2012
Kim T
Amazing, amazing, amazing - is all I can say. Best wedding dress shop in Reno. The owner and her assistant are so wonderful and so helpful. My dress was gorgeous and they were so patient with me since it took me some time to find the perfect one for me. I bought my dress, my... Read More wedding party dresses and my jewelry from them and every piece was top notch. I would HIGHLY recommend them.
---
Best Bridal Store in Reno!
Reviewed on

1/11/2015
Molly M
My experience with Swoon was amazing! From picking out my wedding dress to the final fitting upon my dresses delivery, I love everything about this place! The girls are so sweet and make so you feel so comfortable when trying on dresses. Aubrey helped me and I loved her! I went... Read More to quite a few other places before Swoon and none made me feel as good about trying on dresses as Swoon did. They were more than accommodating well after I picked up my dress too. I wanted to add buttons to my dress so they ordered the buttons from the designer for me so they would match perfectly. The wedding dress selection at Swoon is like no other in Reno and I highly recommend them to all new Brides.
---
Best Bridal Salon in Town
Reviewed on

10/21/2014
Becky S
Swoon provided an amazing wedding dress shopping experience! Everyone is extremely friendly and helpful. My bridal consultant made us feel very welcome and accommodated my family and friends. The shop itself is very cute and provides a great selection of gorgeous wedding... Read More gowns. My consultant listened to what I wanted and was able to narrow down my search finding me the perfect wedding gown for my special day. She clearly loves what she does and is very good at it! She kept me on track for my budget and did not pressure me to go over. The salon helps you to set up your alterations in shop making that whole process very simple. I would recommend Swoon to anyone looking to find their perfect wedding gown!
---
Best Dress Store In Reno!!!
Reviewed on

6/20/2013
Melissa M
I loved the girls at Swoon. It made dress shopping easy.
---
Awesome
Reviewed on

10/02/2012
Amy V
I would highly recommend Swoon as a stop on your wedding dress search. The staff was so friendly and kept me up to date on my dress at all times. The shop is smaller than some others but I liked their selection much more.
---
Unbelievable dresses & service
Reviewed on

9/04/2012
Carrie P
The dresses there were unlike any other I had tried on. The service was absolutely amazing and personal. They really take their time in helping you find the right dress.
---
perfect experience!
Reviewed on

6/26/2012
Amy G
swoon was the first bridal salon that i visited, and after visiting a couple shops in the bay area, i knew i was heading back to swoon to find my dress. the experience there is so personalized and michelle is amazing. she never pressures you to decide, which is super important... Read More to me. she has a great mix of different styles of gowns. on my wedding day, i got compliment after compliment on my dress, and i owe so much of that to michelle.
---
A one of a kind experience
Reviewed on

6/14/2012
Kimberley P
Michelle has created an wonderful bridal salon with top shelf service. My gown is extraordinary and one of a kind. Her attention to detail and enthusiastic service made the whole experience from start to finish fantastic
---
Timeless and Classic
Reviewed on

11/11/2011
Meagan M
I would highly recommend Swoon Bridal Salon! Michelle was great and patient ... I think I had to go twice to decide on my dress - I was stuck between two. She was super friendly and positive and a pleasure to work with. Two of my friends have gotten their dress from her.... Read More Highly recommend - friendly, great service, and beautiful, unique dresses.
---
Love Love Love
Reviewed on

8/10/2011
Sarah C
I tried on at least 100 dresses and Swoon is where I found MY dress! THe service was outstanding and enthusiastic. I felt like a princess every time I went in to visit my dress. The selection is great.
---
So helpful
Reviewed on

7/12/2011
Kristen B
The owner of Swoon is so sweet. I came in to find my dress and she knew so much about bridal dresses and styling. The dresses were a little out of my price range, but she was still professional and offered help. She ended up referring me to an amazing seamstress to did the work... Read More on the dress I finally purchased.
---
One bride. One Groom. One Dress
Reviewed on

6/27/2011
Mimi J
I didn't expect to find THE DRESS at the first shop that I visited. Yet....I did. I was afraid that my wedding dress hunt would be a nightmare. Not only is my wedding over a year away, but my fiance was coming along to help me choose my dress. Most salons aren't used to... Read More either....it seems to make them sort of skittish. Michelle at Swoon was completely a dream come true to work with. She was gracious and greeted my fiance and I warmly when we entered her store. Add one star. When I showed her a few pics of the type of look that I was going for and that I really wanted an American designed and manufactured gown, her mind went immediately to work. I don't know if Michelle has a categorical inventory of her stock of sample gowns in her head.....but it sure seems like it. Add another star. We began with a few lacy gowns, whose fitted waists couldn't get over either my chest or hips. I'm a big girl...but Michelle NEVER even remarked about it. Off she went to hunt down more gowns. One more star! After trying on four gowns....I found one that I liked, but wasn't in love with. Two more gowns later.....I'd found THE ONE! It was made in America, in my price range, in my favorite fabric, not strapless, had a train.....it was exactly what I wanted. My fiance was on the verge of tears! Add the veil that Michelle found that had that touch of lace that I loved....I came close to swooning right in front of the mirror! A person who runs a bridal boutique should be many things: Between the obvious pride Michelle takes in her shop, her product knowledge, and the impeccable customer service, she's got it all. Two more stars If you have the cash to spend, because the gowns that she carries are about $1500+ , this is the go-to place in the Reno-Tahoe area. I will purchase my gown, veil and flower girl dress from Swoon and recommend the shop highly to all brides!
---