Home

Sydney Camille Events
About this Vendor
San Francisco Bay Area | Sonoma+Napa | Beyond
Congratulations on your engagement and upcoming wedding! "Wedding Land" as I like to call it, can be a little confusing and sometimes overwhelming. Don't fret, we are here to help! You have either dreamed of this day your entire life and know exactly what you want or you have never thought about planning a wedding before and have no idea where to begin. Either way, we will share all our tips and tricks to ensure the day is everything you could imagine and more. We will coordinate, design and execute every tiny detail to create the most memorable day for you and yours. Looking forward to chatting with you! Check out our latest wedding featured in Style Me Pretty! http://www.stylemepretty.com/2017/10/27/nature-inspired-wedding-at-los-altos-history-museum/
Details
Engagement Party, Getting Engaged, Honeymoon, After Party, Bachelor Party, Bachelorette Party, Bridal Luncheon, Bridal Shower, Rehearsal Dinner, Welcome Party, Rehearsals + Parties, Ceremony, Cocktail Hour, Day After Brunch, Reception, Rehearsal, Wedding
Destination Wedding Packages, Destination Wedding Planning, Destination Weddings, A la Carte Wedding Planning, Budgeting, Day-Of Coordination, Full Service Wedding Planning, Honeymoon Planning, RSVP Tracking, Planning
Contact Info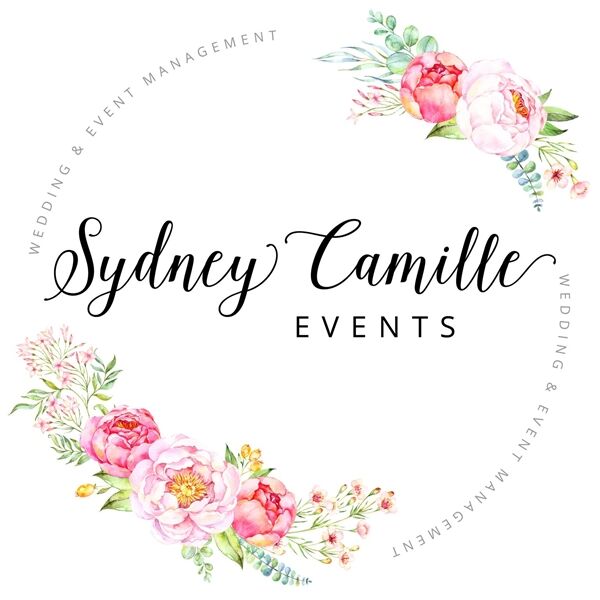 Reviewed on

1/09/2018
Audrey C
We met Laurenat one of the Bay Area wedding fairs a little over a year ahead of our wedding and booking her was the best decision we could have made! Our biggest issue: Being one of the first to get married among our close friends and family, we found ourselves struggling to... Read More find the perfect vendors for us; we were extremely overwhelmed by search results, reviews, suggestions from Facebook friends, the list goes on. Pair that with the frustration we had in finding good, quality vendors at a price range within our budget, and you have an unorganized and indecisive mess. How SCE came to our rescue: Working within the wedding industry as a planner, Lauren has naturally built great relationships with florists, DJs, lighting partners, caterers, venue partners, calligraphists, print shops, and a bunch of other types vendors. Because she's built such great rapport with them and continuously brings them business, most of these vendors are able to provide brides/grooms with discounted pricing. Like most vendors she introduced us to, we did consultations/intros and explored the options in working within our budget. However, we did have some vendors in mind that we knew we wanted to commit to that Lauren hadn't worked with before, and she was incredibly open and flexible in going with our flow, even after introducing us to her contacts. Where SCE really shines: Outside of being the one solution to our number of undecided vendors that would work within our budget and bring our visions to life, we really got our money's worth through her flexibility in working with us in the best way that allowed us to be efficient and effective. Her occasional (or frequent, depending on what kind of bride/groom you are!) check-ins, and her presence most especially in the weeks leading up to our big day + the day-of coordination were also huge highlights for us. There are so many moving parts and check-ins that need to happen with all your vendors before everything takes place and it can become overwhelming when you stack that on top of your personal worries and to-dos with family and friends prior to the wedding. Having Lauren take care of all of that was the best stress reliever we could've asked for – I'm usually one who loves to be cc'd on emails (I work in marketing and event planning, myself), but having those out of sight, really kept it as out of mind as it could possibly be in the days leading up. As a bride/groom, you really don't want to know every single bad detail that happens, especially if it can be an easy fix — trust me, it's not worth the energy! Having Lauren + team on-site — people who are 100% familiar with our vision and plans for decór and programming — was SO important and valuable. The day-of coordinator that your venue will provide has no idea what your vision is unless you take the time to tell them and as a bride/groom, you don't want to put yourself through explaining 1-2+ years worth of planning into a 1 hour meeting, phone call, or email. Lauren ensured everything would run smoothly and that not one bit of bad news would reach mine and my husband's ears that day and she definitely delivered. Because of Lauren, we were able to enjoy the entire day and really relish our moments with all of our guests without having to worry about any detail whatsoever, leaving our memories tarnish-free. That has to be one of the best wedding gifts we could have received.
---
Reviewed on

12/23/2017
Megan C
Lauren is AMAZING!! She was by far the most helpful person in the entire wedding planning process and was worth every penny. Originally I hired her for Partial Planning, but about halfway through I decided I needed her full time and upgraded my package. I had so many questions... Read More and was confused by all the details and contracts, but Lauren made me and my fiancé feel so comfortable and supported. She is so calm and personable, which made working with her so enjoyable. I am actually sad that the wedding is over and I can't talk to her all the time. The wedding looked gorgeous and everything went incredibly smoothly. She went above and beyond for me and I couldn't be more grateful. My fiancé is actually pretty picky for a groom and he couldn't believe how beautiful everything turned out. From the lighting, to the flowers, to even the smallest detail. So many of my friends have asked me who my planner was because they all want to use her too. Trust me, you will not regret hiring Sydney Camille Events, my wedding was perfect thanks to her!!
---
Reviewed on

12/14/2017
Rachel M
Lauren planned my wedding and everything was absolutely perfect. She held my hand every step of the way and worked so well with my family and my husbands family. She got great deals with vendors and has connections with so many people which made planning everything so easy.... Read More The day of execution was flawless and I wasn't stressed at all because I knew Lauren and her team had everything under control. Our guests complimented how gorgeous the wedding was and I have Lauren to thank for everything. I highly recommend Sydney Camille Events for any event you have. I plan on using them for all future events.
---
Reviewed on

1/14/2018
Vanessa R
Where do I start? Words cannot describe how lucky I was to stumble upon Lauren. Lauren did so many things for a price that was half the size of anyone else. My venue did not supply all vendors other than food.so I had to work with 6 plus vendors. Lauren had such great... Read More connections for many, and she was the point of contact of all vendors so I didn't have to deal with them blindly. We started planning a a year and a half in advance. And thank goodness we did. Lauren does not just excel in researching and planning. She's great with people and very professional, but human. A new bride always says she is not going to be a bridezilla, well, I wish you luck when the last 5 months approach, and issues are coming from every direction, and your bank account is at its lowest. No need to fear with Lauren. She makes sure you do not have to be a bridezilla......in public. That little feature is hands down worth every penny. Overall, I've been told by every guest my wedding, despite the tears, and price tags, was like a Hollywood movie, and Lauren made sure it was a success! I'll use her for all my future party planning!!
---
Reviewed on

1/11/2018
Rita A
I can't think of anyone who had a bigger impact on the quality of our daughter's wedding than Lauren of Sydney Camille Events. We hired Lauren for "day of" assistance, but she offered useful advice throughout the whole process. She has a great array of recommended vendors who... Read More really delivered great service. What I liked best about Lauren is her willingness to pitch in to get the job done -- offering to pick up the cake, cleaning up, intervening with difficult supplier (there are always one or two....), setting up and cleaning up. She worked with two able assistants, but she was in perpetual motion. She got us really organized so that everyone knew what they were supposed to do. Lauren is charming, but also knows how to be firm. She's really smart, thoughtful, quick on her feet, and really helps make the process fun and less daunting. She absolutely freed up my time so that I could enjoy the day -- and I did! It was one of the most lovely days of my life, and Lauren had a lot to do with making it that way!
---
Reviewed on

12/18/2017
Jennifer V
Lauren is amazing! I am a florist in the San Mateo area and have worked with her on many occasions. She is extremely easy to work with and very knowledgable about how to please a bride as well as the vendors she works with. Not only is she very skilled, she is very... Read More personable and easy to work with. She puts her brides at ease from start to finish. I highly recommend Lauren for your next event!
---
Reviewed on

12/14/2017
I hired Lauren from Sydney Camille Events to plan my daughter's wedding and it was the best decision I have made. I went back and forth on whether or not we really needed a planner because our venue came with an on site coordinator. But after getting knee deep in the planning... Read More process, I decided it was worth it to hire Lauren. Lauren was so responsive to every email and phone call and immediately put all my worries to ease. She was so on top of every detail and organized. She literally thought of everything and more and was such a pleasure to work with. I'm not sure how many other clients she was working with at the time, but she always made us feel like she had plenty of time to speak with us and answer any of our concerns or questions. She came to the important meetings like tastings and linen searches. She gave us plenty of vendor recommendations (all of which ended up being fantastic!). The wedding went off without a hitch all thanks to Lauren and her team. I found out after the fact that a few things went wrong before the ceremony, but none of us knew anything about it because Lauren took care of everything. She is a true miracle worker!! Lauren was worth every single penny and was extremely reasonable compared to other planners I got quotes from. I highly recommend her for your wedding or event, you will be so much less stressed and actually be able to enjoy your event! I will definitely be hiring her for all future events, maybe even my 65th birthday party. Thank you so much Lauren and team, you were OUTSTANDING!
---
Reviewed on

12/13/2017
Matt H
Lauren and her team made our wedding day everything we wanted and much much more! I was hesitate about hiring a wedding planner, but my wife was insistent and I didn't want the planning process to stress her out, so I agreed. I could not be more grateful to Lauren for everything... Read More she did the year leading up to our wedding day and the day-of. She was always so responsive, emailing back within hours (if not minutes). She always made plenty of time for us and answered our millions of questions. She referred us to awesome vendors who all have us a great deal for really quality work. We were so happy with everyone we booked and they were all referred to us through Lauren. The day-of, she was so calm and made sure everything was perfect. She was right there when we needed her, even making sure we had plenty of water and that we were eating throughout the day. I am sure there were issues during the day, but we didn't know about anything because Lauren and her team took care of everything with grace. Thank you so much Lauren and team, you made our day so amazing and we could not have done it without you. We will recommend you to every single person who is getting married, you rock!!
---
Meet The Owner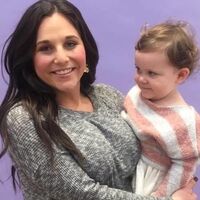 Lauren Hutton
I have always had a passion for event planning since I was little girl. I would ask my mother to buy me wedding magazines every time we went to the grocery store. I planned events for friends and family throughout college and graduate school. When I had my daughter in 2015, I decided to turn my passion into a business! The name Sydney Camille Events come from my middle name, Sydney, and my daughter's middle name Camille. I have my Master's Degree in Social Work, which is incredibly helpful when dealing with merging families, vendors and the other relationships formed during wedding planning!