Home

Taj Boston
About this Vendor
Raise Your Glass!
Do you dream of a wedding and honeymoon fit for a princess? Taj Boston wants to make your dreams come true! Hold your fairytale wedding at Taj Boston and receive a complimentary 6-night Taj Hotels honeymoon at your choice of the world's most romantic destinations. Call for details.
Amenities + Details
Amenities
Bridal Suite

Handicap Accessible

Liability Insurance

On-Site Accommodations

Indoor

Outdoor - Covered

Reception Area

Wireless Internet
For more details about amenities, please message the Venue.
Ballroom, Historic Venue, Hotel, Park, Restaurant, Rooftop, Tented
Bar + Drinks, Cakes + Desserts, Destination Wedding Packages, Destination Wedding Planning, Destination Weddings, Food + Catering, Planning, Service Staff, Transportation
Contact Info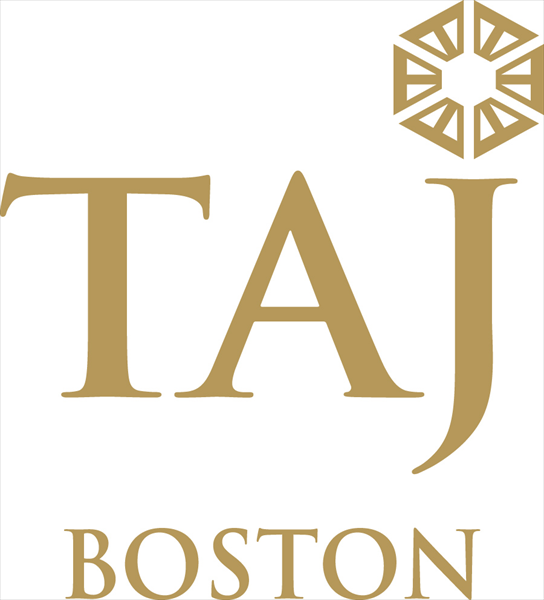 15 Arlington Street, Boston, MA
Fairytale Reception
Reviewed on

1/27/2015
Wendy M
My husband and I had our reception at the Taj this past March, and it could not have been more perfect. We looked at about 11 venues in and around Boston and this was the first one that my husband was visibly excited about after we had our initial visit. The art, history, and... Read More elegant fairytale charm made it the perfect choice for us. The Taj has the convenience of being a hotel without feeling like a hotel wedding. Most of our out of town guests stayed at the Park Plaza down the street because they gave us a better guest rate. However, the Taj gave us 2 complimentary nights in a bridal suite which was absolutely beautiful. They even had someone on call to come light a fire for us in our suite immediately following the reception. We had our cocktail hour in the Lounge and French rooms and our reception in the Main Dining room, so we had that whole second floor wing to ourselves. We also had use of the Petite Ballroom for family pictures and the Back Bay room for a private cocktail hour for the bridal party at no additional cost. The first Event Manager we were assigned left the hotel after our first meeting, so we got paired with Courtney Caterino shortly before our tasting. At first I was nervous about the switch, but the worry was all for not as Courtney was absolutely amazing. She stayed on top of my countless emails and took care of every detail. The pastry team is also hugely talented; our cake was even better than I had envisioned. I only have two negatives to say. 1) They forgot our coat check. They had a coat rack in the Adam room but no attendant. There didn't seem to be any issues with lost coats though. 2) We had bought a coat for me to wear the day of the wedding. I checked in at the same time as my parents, and the bellhops took half the stuff we brought in to my suite and half to my parents room. Somehow the coat ended up in the bell closet. As we were leaving for the church, my mom frantically checked both rooms and could not find it. We thought we had maybe left it at my apartment by accident, but when I got back from the honeymoon it had still not shown up. We called the Taj and sure enough they had it. It was disappointing since I bought the coat specifically to wear with my dress. I ended up wearing my husband's tailcoat instead, and Courtney arranged to have brunch comped for us on the roof for our 3 month anniversary. The Taj really has become such a special place to my husband and me. We love going back there, and can't wait to take our kids someday!
---
Reviewed on

11/15/2015
Jaclyn L
We chose the Taj Rooftop because it is a unique venue in Boston with breathtaking views of the Boston Public Garden and the Boston skyline. No other venues in Boston can compare to the authenticity and urban chic feel of the Taj Rooftop. If this was all that mattered about a... Read More wedding reception venue, we would give it 7 out of 5 stars. Unfortunately, a wedding venue needs to be more than just a cool place to have a party. Like anyone who has planned a wedding knows, the planning and coordination required for a wedding reception is probably the most in-depth a project one ever undertakes (unless your job requires you to plan events like this). Our experience with the first wedding coordinator was great. She was very polite, extremely organized, and prompt and concise with her correspondence. However, she quit about a year before our wedding and the next coordinator from the Taj was disorganized and unresponsive. She was only our coordinator for about three months before she quit too. And she didn't keep any notes or records of any of the coordination that was done while she was our coordinator. Our third coordinator was much better than the second, but she was brand new at the Taj and it was easy to tell that her experience level was much less than our first coordinator. She was not as organized and detail-oriented and she made several careless mistakes throughout the wedding planning process which seemed like they were due to a lack of attention to detail. Attention to detail, in our opinion, is a pretty important trait in the wedding-planning industry. We believe that when you're spending the kind of money that a wedding at the Taj requires, you should be able to expect to have some continuity with your coordinators (and that they'd be some of the best in the industry). The Taj does genuinely care about their customers but did still assign us a junior coordinator for our wedding. With the planning struggles aside, the night of our wedding went very well. The weather was great and the venue gleamed in the sunset, just like we knew it would. There were some minor mistakes made, such as forgetting to pour champagne for the bride and groom for the father-of-the-bride's speech (we had to remind them twice to pour it even though it was on our event schedule/details) and didn't bring our favors out on time. The food was excellent, the service was very attentive, and the venue itself was a huge hit. If we were lucky enough to keep our first wedding coordinator (the one we signed our contract with), we know we would have easily been able to give the Taj five stars. But because of the issues with the planning, we feel like 3.5-4 stars is all that the Taj earned. If we were to plan our wedding all over again, we would still choose the Taj Rooftop. The venue is exactly what we were looking for in Boston.
---
Perfect Boston venue!
Reviewed on

12/17/2014
Stephanie B
Besides a gorgeous venue and awesome food, Courtney Caterino, our wedding planner, was amazing! Throughout the entire planning process, she was extremely organized and always quick to respond to my endless emails. She accommodated all of our requests and more. Most importantly,... Read More we knew we did not have to worry about anything the day of our wedding. Courtney took care of everything!
---
Speechless - Beyond Expectations
Reviewed on

9/16/2014
Paula V
I'm going to start off this review by putting it out there that I initially did not want a "hotel wedding." After visiting the Taj (we had our ceremony and reception in their Grand Ballroom), and taking a look at their menu options (Indian fare), my fiance and I decided the... Read More venue was actually perfect. Our event coordinator was Courtney Caterino - from the very first of probably a thousand emails, to the rehearsal, and throughout the entire process, Courtney went above and beyond. Her attention to detail, availability, patience and professionalism is impeccable. I never once felt like a detail might be missed. Thanks to the efforts of her and her team I can honestly say I felt as calm and stress-free as a bride could possibly feel on my wedding day. The entire event staff at the Taj was outstanding - they were friendly, courteous, and attentive. We opted for "white glove service" and they balanced the aesthetic perfectly with warmth and kindness. The food presentation and flavor was AMAZING! And the turnaround from ceremony to reception was executed flawlessly. With the candid honesty, I would not have done a thing differently, and words cannot express how grateful I am to the entire event team at the Taj for making our wedding so incredible!!
---
Romantic Wedding - A Weekend of Complete Luxury and Elegance!!
Reviewed on

8/13/2014
Jennifer Y
Our 76 person ceremony and reception took place at the Taj - Main Dining Room & French Room. The cobalt blue and gold old style decor was sheer elegance. No decorating needed - the votives (included) glimmered throughout the night, the beautiful linens (included) complimented... Read More the elegance in the room and our High-Low arrangements of romantic flowers (created exclusively by Michele Bernard - Newbury Street) just finished off the look. The food was truly incredible. All of our guests could not stop talking about how decadent and delicious all of our passed hors d'oeuvres were, the lobster risotto, carrot soup, pear salad, beef filet, sea bass and of course vanilla cake with hazelnut bavarian cream & milk chocolate ganache were just heavenly. Everyone's food was hot, tasty and incredible. Portions were large and no guest walked away hungry. Our bridal suite had an amazing view and the Taj staff just treated us and every guest with the utmost respect and warm welcome. We would certainly have another event here and the event team is amazing to work with. Also, our photographer Darlene DeVita, ceremony music Dave Eure (music management) and DJ - Rich Dimare (Music Management) all worked with the TAJ staff incredibly well and provided a superb evening for us. Great package all around.
---
Well worth the price tag
Reviewed on

7/04/2014
Tori P
When initially looking for venues I was a little worried about the price minimum for the roof but am so happy with everything I would definitely do it all again. Even though the minimum on food and drink is high, EVERYTHING is covered. You will not need to upgrade things like... Read More you would at another venue. After doing some math, I figured out to get the same reception (nice chairs, linens, cake, etc) at a lower cost venue would have actually cost more. The Taj did not nickel and dime us over anything. You pay for the food and drink and get everything else included. Just to give you an idea, you get a beautiful the night before (amazing room!), rooms to get ready in (we had a wonderful room which they set up for the hair and makeup with plenty of space), and exceptional service. On the actual day, I didn't worry about anything and all my planning was carried out seamlessly. The cake (included in the min) was perfect. The Taj has their own pastry chef and makes the cakes picture perfect and tasty! People are still talking about my wedding and the views from the roof (breathtaking sunset!). We had our pictures in the Garden and it was perfect. I could go on and on about the day which is the way every bride should feel after their wedding and Taj provides it. I found it completely worth the cost!
---
Taj Boston May 24, 2014
Reviewed on

6/11/2014
Preethi R
Excellent staff, very helpful and courteous. My meeting and special events Co-ordinator Courtney Caterino was absolutely fabulous. My Hindu ceremony and fusion-type wedding reception was beautifully done. Thank you Taj Boston for being such a perfect host. It was the best day of... Read More our lives! Taj Boston did an excellent job! All smiles and gratitude from me and my husband.
---
Beautiful venue, great location
Reviewed on

10/30/2013
Kathryn C
We chose to have our wedding reception at the Taj Boston, because of the location on the Public Garden and proximity to the Arlington Street Church. The size of the Grand Ballroom was just right for 140 guests. It can accommodate many more people, but we were pleased with the... Read More amount of space we had around our tables and the size of the dance floor for our wedding. This is a pricey venue, and there are extra costs for many things, but you generally get what you pay for, including a large serving staff and amazing food. The hotel itself is aging, but the traditional decor is what make it charming and, in my opinion, classier than some of the more modern hotels in town. Our coordinator, Courtney, was easy to work with, communicative, and helpful in the final set up. The hotel also offers a free honeymoon if you spend above a certain amount of money--a surprise to us when we chose the Taj. We've had trouble scheduling ours, but it's a great deal if you can use it. And just staying in the bridal suite overlooking the Garden is a treat!
---
Amazing
Reviewed on

10/07/2013
Caroline D
Location was stunning and staff was incredible
---
Best Location In Boston
Reviewed on

5/08/2013
Olivia K
The Taj was such an unbelievable place for a wedding! The location is perfect and the service was impeccable!
---
Dream Wedding
Reviewed on

11/18/2012
Lauren D
We recently had our wedding reception at the Taj and we truly had the wedding of our dreams. Our wedding was in the ballroom, which is absolutely stunning. The food and the cake were amazing and the service was impeccable. We worked with Kimberly and she was great to work with.... Read More She made sure every detail we had planned for our wedding day was executed perfectly. We couldn't have picked a better reception venue and we highly recommend it to others.
---
Beautiful place & Fantasic food
Reviewed on

10/23/2012
Elizabeth C
We planned the entire wedding from away, and everybody had a great time. The reservations, sales, and planning always responded to my questions & issues. The roof was beautiful - and when i felt my budget was crazy the planner told me not to add lights, or aisle decorations... Read More - it was not needed -- AND she was right! We also had 95% of the wedding staying at the hotel, and given the amount of people & rooms - we are very happy we picked the Taj!
---
Beautiful venue
Reviewed on

8/16/2012
Melynda W
My husband and I chose Taj Boston for our July wedding reception and were so happy with our choice. Kimberly was great to work with and kept everything in order on the day of the wedding. Our reception was in the grand ballroom which was stunning. We also had our rehearsal... Read More dinner on the rooftop which our guests really enjoyed. Taj Boston has become such a special place to my husband and I and we highly recommend it. We also received a 6 night honeymoon and chose The Taj Dubai to stay at, such a nice incentive!
---
Our Wedding by the Park
Reviewed on

9/04/2011
Lara M
The venue was beautiful. Classic and traditional with the urban flair. The food was very good. The bridal suite was nice, great views on a top floor corner room. We were overall very happy with the location, venue setting and the food. The food was really good for banquet... Read More food. If you have the opportunity to do your cocktail reception on the rooftop - DO IT!!! It makes the reception SO special. One issue with the grand ballroom - it gets really hot in there! The AC temp cannot be controlled in the room (granted our wedding was at the end of July). The TAJ staff was OK - the bartenders were mean, the waiters were nice. We had difficulties with the security guard the night before the wedding. The wedding coordinator, Monique, was alright. She was decently responsive during the preparation of the wedding, but I ended up connecting all the wedding vendors with my final schedule. During the wedding, I noticed the head of my band was moreso the coordinator of the night. She forgot my signature board for my wedding (COMPLETELY unforgivable!), did not send us off with the cake topper before we left and she lost my wedding cocktail reception vases and flowers. She was nice - but she was entirely disappointing - there is a certain expectation you anticipate from the Taj and she did not meet it.
---
Love the Taj!
Reviewed on

8/08/2011
Erin G
We had our wedding on the Rooftop in August, and it was absolutely perfect! We worked with Monique, who really tried hard to put together our vision. The food was amazing, and we took advantage of the Commons for pictures. We couldn't have asked for anything more perfect!
---
Reception - Taj Boston
Reviewed on

6/30/2011
Keri M
I had my wedding reception at the Taj Boston. It's the quintessential Boston location - right across the street from the public garden and at the foot of Newbury St. We had the cocktail hour on the Roof (because it was not booked by another wedding!) and dinner/dancing in the... Read More Grand Ballroom. Afterwards,our guests could not stop raving about how beautiful everything was and how excellent the food was. I think it is a great value for the location alone. We did have some trouble with the front desk - some of our guests had trouble booking rooms and getting confirmations and we had some issues getting a correct list of everyone in our party who had booked rooms at first, but that was straightened out for the most part. Not every guest received their welcome bags though, which upset me. Also, the signature drinks I requested and went over with my coordinator mutiple times were nowhere to be found on the wedding day (not passed or displayed on a sign at the bar). For the most part, they are willing to work with you on whatever you want to do. We had a dvd of pictures that we wanted displayed last minute and the coordinator was able to get a TV set up to show them during cocktail hour. You can customize the menu to your liking and choose your own design/ flavors for the cake. The cake was absolutely delicious! All in all it was beautiful and memorable and I would recommend the Taj. Ask about the food if you go to look at it - they will likely give you a free dinner in the cafe!
---
Taj Rooftop
Reviewed on

11/07/2010
Angela S
Amazing... It was a dream come true. Perfect down to every detail. The service, food and decor were flawless! Rooftop is great for smaller wedding (no more than 120 ppl). The food was better than any wedding I'v e ever been to and the staff was gracious and warm. Oh and... Read More let's not forget the view overlooking the park and Boston skyline. Beautiful! Wedding Coordinator Vanessa made it all come together with out any glitches. Love them!
---