Home

Tarrytown House Estate & Conference Center
About this Vendor
What's your idea of perfection?
The special events in your life deserve an exceptionally special venue like the Tarrytown House Estate. For 165 years, Tarrytown House Estate has overlooked the majestic Hudson River—maintaining a legacy of prominence, elegance, and prestige. Today, after an $11 Million restoration, our perseverance
Contact Info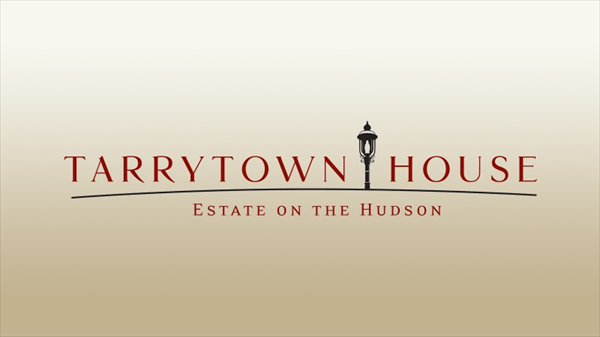 49 E Sunnyside Lane, Tarrytown, NY
Venue is beautiful
Reviewed on

10/14/2013
Cristina
Tarrytown is a BEAUTIFUL location. The setting is gorgeous. The food was amazing. I did have issues with the actually contract and warn everyone to read the contract thoroughly and make sure everything promised is written in the contract. Also the day of the wedding the staff was not very helpful when there was confusion with table arrangements. Also several of my guests had specific dietary needs that I made clear ahead of time that were not followed (for example my mother has a nut allergy and her salad had nuts on it anyway). I would highly suggest the location but just caution everyone to be very specific in all contracts.
---
Great venue for an unforgettable wedding!
Reviewed on

9/26/2013
Lakshmi S
Truly spectacular. Even thought our wedding was rained in, and all indoors, the guests were simply amazed at how stunning tarrytown house was. Amanda did a great job coordinating with all the vendors to make it a stress free day =)
---
Excellent venue and excellent service
Reviewed on

8/18/2010
Shana C
Our many out of town guests who had never been to this area raved about how beautiful the property was. The food, service, accomodations/lodging, and beauty in the property made this the perfect choice for our wedding!
---
Beautiful Location
Reviewed on

5/13/2013
Jessica Bay B
Tarrytown House was a beautiful venue for our wedding. After a lot of searching it seemed the perfect place for our ceremony cocktail hour and reception. The majority of everything we had to do was very organized and timely. They were really good with communication the entire planning time. Reservations were a little hard because their reservation line is sometimes closed. There were a few things that I wanted to do myself the morning of my wedding but I was assured that Tarrytown would take care of it and that I shouldn't worry however those couple things that I really wanted to do myself did not happen the way I wanted them to and I wished I would have followed my gut and just done them. We couldn't have asked for better weather wedding day and all of our guests loved the hotel. The staff couldn't have been nicer. Overall we were really happy with the venue though it was pretty pricey especually because we also brought in our own caterer.
---
Not easy to work with
Reviewed on

7/29/2012
Marcie V
As a bride there are many things to organize while trying to stick to a budget. The Tarrytown House seemed like the perfect place. Everything was right on the premise and the place is beautiful. We had a wedding of 300 people and they were not willing to work with us what so ever. After all the add ons we included, the 167 rooms we booked there, the rehearsal dinner, and breakfast we had there for that weekend they would not even budge on giving us anything! They gave us a room for the night of our wedding but when asked if they would give us the room on Friday night as well ($169) they refused and said thats not policy. We spent $95 a head for the rehearsal dinner, $305 a head for the wedding, and $35 a head for breakfast. After all that i thought asking for a $169 room wouldn't be a big deal. We all asked to have a tv placed in the room for a video montage. It wasn't until Friday (the day before the wedding) when i handed over the flash drive full of pictures that i was told the TV was broken and i could use their AV team who is contracted out from the Tarrytown House for a small cost. Something that was supposed to be included. The day of the wedding the cake was put out in the room in the middle of a heat wave 6 hours before the reception. The cake started to melt and the tiers were falling when my photographer got someone to move it back in to the fridge! The place is beautiful and does have a lot to offer, including great food. Just don't expect to "make a deal" and make sure you keep on everyone that is running your wedding or things will more then likely slip through the cracks
---
Send Message