Home

Tea Cup Gin
Details
Guitar, Percussion, Vocals
Classical, Folk, Jazz, R&B, Latin, World Music
Contact Info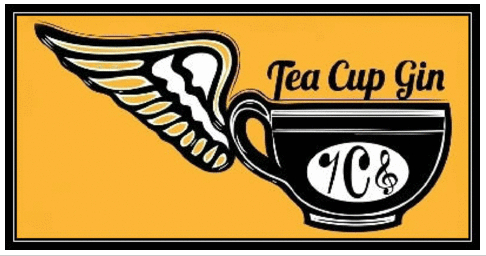 Address
Vintage Jazz | Blues | Torch Songs, Chapel Hill, NC
Chapel Hill ♦ Carrboro ♦ Hillsborough ♦ Durham ♦ NC
(919) 593-6749
WEBSITE
Reviewed on

6/30/2015
Tea Cup G
With permission of the wedding couple, we wanted to share here the text of a very special "Thank You" letter that Tea Cup Gin recently received from the couple who engaged our band to play their large wedding ceremony and reception in a beautiful setting in Hillsborough NC. It... Read More was such an honor to be a part of their BIG day! The exact text of the entire letter is pasted below. Please contact us at [email protected] or (919) 593-6749 and let us help customize very special music for your big day at rates that we can tailor to your budget and needs! ---------- Hi John, When we went with our gut to send you a random email, asking if Tea Cup Gin did weddings, we had no idea on what a magical role you would ultimately play in making our day truly special. From playing "La vie en Rose" for the processional to performing "A Change is Gonna Come" for our Ceremony. And then there was the "Glory of Love" for the recessional. Our wedding was an American Classic in the making. You were there to support us from moment one, ultimately helping us create the musical score of our wedding day. There was a moment during our dinner where (bride) and I looked at each other and truly soaked in the music of Tea Cup Gin. It was American standards at their best. They were classic, romantic and sexy. "Go Slow" made us blush at our own wedding. A moment we will remember forever with a grin on our faces. And when I had the crazy idea to attempt to surprise my (bride) with singing "our song", "Sunday Kind of Love", at our reception, you were encouraging, supportive and the ultimate cheerleader. And regardless of my rendition and/or performance of said song, my bride says that her favorite moment of our day was that singular moment. Thank you. The universe and her infinite wisdom introduce us all to create a perfect moment in time. We love you and and are very thankful and grateful for your gifts and generosity, including your new CD. We love it and we look forward to being that smile you see in the audience soon. Thank you! And thank you for the part you played in the joy of creating one perfect day for two. (signature)
---
Great Band!
Reviewed on

9/30/2013
Nancy M
Tea Cup Gin performed at a Market Mixer that my company planned for The Knot.com. They were friendly, professional and wonderful to work with! Throughout the entire planning process, Tea Cup Gin was so enthusiastic about performing and were incredibly easy to work with. I would... Read More highly recommend them!
---
Fabulous Vintage Jazz Band!
Reviewed on

9/24/2013
Judith Harcourt C
Just wanted to say that we attended "The Knot Market Mixer" with friends on September 10th, and Tea Cup Gin was a BIG highlight for us! This was a huge glitzy event sponsored by The Knot magazine and held at "The Big Chill" venue in Charlotte. It was glamorous, with a red... Read More carpet entry, Rolls Royce out front, a festive "Great Gatsby" 1920s theme, folks decked out on fancy cocktail attire, and replete with professional dancers and great food and fun. We were so impressed by the whole event, and really enjoyed the roaring 20s and other jazz and blues tunes played live by Tea Cup Gin... much more classy and interactive than just having a DJ alone! They are a fun group of great musicians, with a really authentic old school jazz/blues sound and soulful vocals, like a torch singer in an old jazz club... love that stuff! We found some cool highlights and photos from the event here, check out this link for more details: http://ido-nc.com/the-knot-market-mixer/ Bottom line: this band is lively, has an authentic sound, and would be great for weddings and other types of events as well!
---
Tea Cup Gin is Our "Go To" Band for Wedding and Corporate Events!
Reviewed on

9/22/2013
Michael B
I am the primary owner and manager of a large restaurant venue where we frequently organize, cater, and host MANY weddings, private parties, and corporate events. Tea Cup Gin has quickly become our "Go To" band whenever we really want to impress clients for our events. They... Read More have a fabulous authentic vintage sound, with standards and originals that are timeless and appeal to everyone young and old of all different backgrounds. First and foremost, these guys are AMAZING musicians, with an intricate knowledge of jazz/blues/latin styles and music theory. They can do everything from magical sounding instrumentals for a wedding ceremony, to swinging and danceable jazz/blues standards for a reception, as well as authentic gritty slide blues guitar with the growly vocals to match! They have a very interactive style of involving and appealing to the audience, facilitating events as emcees as needed, and are delightful, fun, and upbeat. They are versatile and yet authentic and original, expert musicians who play in a style that is very true to the music of the era, (no "cheese" factor here!) with a lot of heart and soul. They are also a pleasure to work with. Very flexible, will work with us to customize logistics and pricing, and are dependable and professional. They always show up on time, with all needed eqipment, ready for action for the many events they have done for us, some of which have been nerve-racking affairs involving demanding, high level, or celebrity clients with a lot of logistics. We can highly recommend Tea Cup Gin as a great group for any kind of rehearsal dinner, party, corporate event, wedding ceremony, reception, cocktail affair.
---