Home

Terra Mia Vineyards
Book Your Wedding with Terra Mia Vineyards
---
A BACKYARD IN PASO ROBLES, CA
About Us
Terra Mia Vineyards is a tranquil setting for wedding ceremonies and receptions in Paso Robles, California. The venue is surrounded by more than 30 acres of serene spaces and natural vistas away from the busy downtown area. Highlighting a private location for every wedding, the vineyard presents alluring landscapes for first-look photographs and candid shots.
Amphitheatre . The Amphitheatre is the main setting for ceremonies. Naturally crafted boundaries line the area and lead to still waters next to the main stage. With a maximum capacity of up to 150 guests, the venue can accommodate a range of wedding party sizes.
Terraces . Parties, receptions or wedding-related events can use the two available terraces. These sturdy wooden structures sit near the lake and offer striking backdrops. Any group size can be accommodated on one or both areas.
What You Should Know
All facilities and venues at the Terra Mia Vineyards have running water and electricity. Catering stations provide propane. Wedding parties choosing to use these features should alert the facility before the scheduled event to prevent any problems. There may be an additional charge for use.
The renovated Guest House features overnight accommodations for up to four guests. Located in a barn-style structure, this lodging choice includes classic decor and luxurious elements. Couples may book their stay at the same time as their wedding booking or arrange their stay later on. Guests who require meals must cook their own or order from area restaurants.
Local businesses are welcome on site. This includes catering, floral and entertainment options. Live bands and amplified music may require prior approval from Terra Mia Vineyards' owners or staff. His and hers restrooms are provided for all guests. These fully refurbished restrooms are close to event venues. Staff ensure each one is maintained and clean at all times.
Onsite parking is provided to the wedding party and their guests for no additional charge. This lighted parking area offers an added level of safety for night events. The venue does not offer transportation for groups. Outside transportation options can be arranged through local car or bus services.
No pets are allowed at the Terra Mia Vineyards. This policy is strictly enforced by the owners and staff. Exceptions are made for service animals.
Extra Perks
Additional privileges provided to wedding couples and their guests include:
Three charging stations for Tesla automobiles
Group winery tours and excursions to local festivals
Access to the Barrel Room housing the vineyard's own wines
From the Vendor
There is no place like Terra Mia...Welcome!
This private estate offers everything you could ever want for a wine country vacation or an extraordinary event. This unique property has it all… It features rolling vineyards outlined with olive orchards and highlighted with majestic Oak trees. Tucked in the center of this remarkable spot you will find one of the quaintest, Tuscan inspired venues in the wine country. Inspired by a vision and dream of its proprietors, Rich and Tracy, Terra Mia boasts a tranquil lake fed by a flowing stream whose source is a grand rock waterfall. Surrounding this area are natural stone wall lined walking paths that guide you over stone and wood bridges and by a sandy beach, wooden deck, barrel room, as well as an amphitheater built into the hillside that can accommodate up to 150 people.
Amenities + Details
Amenities
Bridal Suite

Outdoor - Covered

Outdoor - Not Covered
For more details about amenities, please message the Venue.
Backyard, Farm + Ranch, Waterfront, Garden, Tented, Vineyard
Destination Weddings, Tents, Rentals + Equipment, Shuttle Service
Contact Info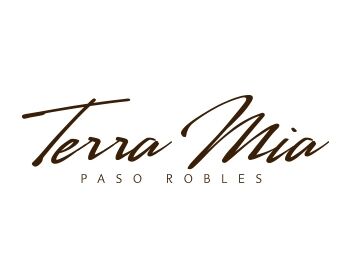 Reviewed on

7/11/2017
Krissie S
Only one word describes Terra Mia, stunning! We couldn't have asked for a better venue for one of the most special and memorable days of our lives. My bridesmaids and I got the privilege to stay in the most beautiful bridal suites which is located on the Terra Mia property.... Read More It worked out perfectly for us to get ready the morning of, plenty of space and a full kitchen that we could keep all of our drinks and snacks. Rich and Tracy are the most personable couple and they treat you like family while you are there. Miguel who works on the property is also so helpful for anything you need regarding moving wine barrels and such to make the venue your own. My groom and I got to spend our wedding night in the bridal suite and it was so perfect getting to walk just a few steps away from the reception area. We would love to stay here again for a weekend away and remember how perfect our wedding was at Terra Mia!
---
Reviewed on

11/06/2017
Dylan R
Rich and Tracy have built a breathtaking property and were so much more than just hosts. They provided us with recommendations to vendors, a beautiful honeymoon suite, and their full availability to meet in person or on the phone anytime. They went so far above and beyond their... Read More call of duty, and we will forever thank them for all they did to make our wedding the most spectacular day of our lives.
---
Reviewed on

10/10/2017
Catrina A
"Wedding of the Century"...that is what my family and friends said about our wedding at Terra Mia. That wonderful compliment has a ton to do with the amazingly beautiful venue. Terra Mia is unlike any venue in Paso Robles..it has that "awe" factor. Terra Mia is gorgeous... Read More during the day and even more breathtaking at night with all the lights on and the sound of the waterfalls..just spectacular! We searched for the perfect venue that allowed us to have the site as long as we wanted and not have to rush to set up or break down as you have to do with wineries that have tasting rooms open till 5pm. At Terra Mia you don't have to worry about that because you get to have the venue for the entire weekend. A huge bonus is the quaint bridal cottage that we stayed in all weekend as well...you really can't beat being able to sleep and get ready on site. Other major benefits are the real working restrooms, the ample parking, the electricity, catering area, the fire pit, the various picturesque locations to have the ceremony, cocktail hour and reception. Perhaps one of the best things about the venue are the owners Rich and Tracy..they are pure joy and I am happy to call them friends. They are simply some of the sweetest people and such a pleasure to work with. They are incredibly responsive and make you feel like family. Our wedding was a dream come true and we owe a big thank to Rich and Tracy and the entire Terra Mia staff for such a precious memory.
---
Reviewed on

8/23/2017
Brittney R
This venue was love at first sight. After finding it online I had to see it in person and it was even better. The sight somehow makes for an intimate yet spacious setting. Everything is well mapped and each area makes for picture perfect backdrops. I kept my wedding decor pretty... Read More minimal because the venue offered so much with the willows, flowers, and water features. Many people at my wedding said it was one of the most beautiful places they'd seen for a wedding. On top of all of that, the owners are great! Very friendly and helpful. You can tell that they love what they are doing in Paso!!
---
Reviewed on

8/19/2017
jonathan m
We had our wedding here in May of 2017 and it could not have been more perfect. From start to finish, Rich and Tracy were very communicative, helpful, and just all around nice people to work with. The grounds themselves are so beautiful that they require very little enhancements... Read More (bonus: they provide the perfect string bistro lights!). You truly feel like you are amongst the vines, but still conveniently located not far from freeway access and downtown Paso. We had to change venues due to a conflict with our first venue and we are so happy we did, as this place is absolutely breathtaking. Highly recommend to anyone and everyone.
---
Reviewed on

8/01/2017
Lauren F
I just got married at Terra Mia about a month ago and the venue couldn't have been better. It was everything that I hoped for and more and Rich and Tracy were so helpful and accommodating throughout the entire process. Definitely worth the price! And they let you use their... Read More vacation rental as a bridal suite and room for the entire weekend. You will fall in love with it all the moment you go and see it!
---
Reviewed on

7/10/2017
Jenn C
There is hands down, no better venue for a wedding than Terra Mia Vineyards in Paso Robles. It's been nearly 6 weeks since we hosted our wedding there, and we are still receiving compliments and calls from guests who were absolutely blown away by the uniqueness and beauty of... Read More the property. We fell in love with it instantly. It was the perfect combination of rustic and elegant, and had everything you need to host an outdoor wedding or party. In particularly for a wedding - it's an ideal venue. Everything you could think of is there for you to use, and your party will be unlike any other wedding you've ever attended. Our guests still refer to our wedding as the coolest one they've ever attended - and I thank Terra Mia for that. :) As if the property wasn't perfect enough, the owners Rich and Tracy, made wedding planning a breeze. The property was always made available to us whenever we wanted to stop by. The beautiful guest house, made the perfect place for our bridal party to get ready and to entertain throughout the weekend. All in all the property and our entire experience was perfect in every sense of the word. Our wedding pictures are stunning, and we have the beautiful Terra Mia landscape to thank for that. We are so grateful we found this venue. I could not encourage others enough, to host their own celebration at Terra Mia. It was just PERFECT!
---
Reviewed on

7/07/2017
Jessica D
Terra Mia is a gorgeous venue! It has a magic to it that is indescribable. That would be enough for anyone to fall in love with this place but there's more. Rich and Tracy, the owners, are the most sincere, professional, and kind-hearted people you will meet. They answered my... Read More (many) questions extremely quickly throughout the months leading up to our wedding and always were willing to offer help in any way that they could. The night of our wedding, as we took sunset photos, we looked out over the property in awe of this beautiful wedding happening below us where we could see all of our guests enjoying themselves, and we had to almost pinch ourselves that it was our wedding. It is that beautiful of a place that it almost doesn't feel real. After we got engaged, we came out to Paso Robles and looked at 10 venues in 2 1/2 days. Terra Mia was one of the last venues we saw, we knew it was special but it was meeting Rich and Tracy that really made our final decision so easy (Oh, and the fact that they actually had REAL bathrooms. A rare find in the area!). Every couple needs something different in a venue but I do recommend going to check this place out no matter what! A few reviews mentioned that there is no aisle for the ceremony. I would just like to add that while there is not a traditional aisle in the ampitheater space, you can have your ceremony in other parts of the property. We had our ceremony under the willow trees and had a traditional aisle and it was perfect. Remember you can reimagine a space to make it perfect for you!
---
Reviewed on

8/30/2016
Jessica M
I got married at Terra Mia in May. The vineyards were green and lush, and the weather was extremely nice. Rich and Tracy created an exceptional space for a wedding: mature willow trees over a small lake that has a beautiful rock water fall, vineyards with a beautiful old oak... Read More tree nestled in the middle. The venue was thoughtfully created with entertainment and weddings in mind, and it was ideal for my husband and I. We were blown away at all the beautiful photos we have received so far, the venue is absolutely stunning!
---
Reviewed on

6/07/2016
I recently got married at Terra Mia and I have to say the experience was better than I could have ever dreamed. The views were breathtaking and the surroundings were so peaceful and beautifully stunning. They have this cute little bridal suite for me and my bridesmaids to get... Read More ready and they even gave us a complimentary bottle to calm my nerves while we all waited, but the best part is the bridal suite was all inclusive for the entire weekend which was beyond amazing. The private estate offered everything I could have ever wanted. Rich and Tracy are the sweetest and made sure everything ran smoothly on my special day. I married the love of my life that day and am so happy we chose Terra Mia.
---