Home

The Atrium at Meadowlark Botanical Gardens
About this Vendor
The Atrium at Meadowlark Botanical Gardens
Amenities + Details
Amenities
Handicap Accessible

Liability Insurance
For more details about amenities, please message the Venue.
Contact Info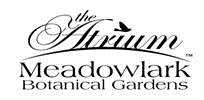 9750 Meadowlark Gardens Court, Vienna, VA
I loved my venue!
Reviewed on

2/16/2015
Becky M
We had our wedding the first weekend of their winter season, which meant that we received a 25% discount on venue fees, and had access to their winter walk of lights during the reception. The staff was wonderful to work and plan with. The Christmas decorations ended up working perfectly with our color scheme and made everything just a little more special. I can't recommend them highly enough. The service, quality and value were all top notch and I hope if you use this venue that you will have just as great of an experience. We also used their catering service (Great Blue Heron) which I have reviewed separately... but in a nutshell, the food was fantastic, the staff was professional, and the head chef made all of the small details count!
---
Appalling Lack of Service and Professionalism
Reviewed on

11/07/2014
We sorely regret holding our daughter's wedding at the Atrium. The food was served cold. That was the number one complaint we received from all of our guests. We had a five-star tasting months before yet the food at the wedding did not rise to one star. The dinner service took more than 45 minutes and tables were only half served, with the first half served almost done with their meal, while the other people sat with empty chargers. The wait staff was under numbered, unprofessional and amateurish. There was no beverage service as requested. Waiters did not pour or refresh wine, champagne or water to everyone. The bride and groom did not have champagne for the toast. People complained they had to walk to the bar to get a glass of water with dinner. The butler coffee service, for which we paid an extra $5 per person, consisted of the wait staff running back and forth across the Atrium to retrieve one cup of coffee at a time for each guest. Sugar and plastic single-serve containers of cream were thrown into a bowl and dumped on the tables. This is what I would have expected at an IHOP restaurant. No one was in charge on the day of our event. And it showed in every aspect of the staff's performance. When we complained, our integrity was called into question because guests did not request to have their dinners reheated (although the host certainly did). Our event lacked the professionalism and elegance that we had been promised. My advice: run, don't walk, to another venue.
---
Beautiful venue, great day
Reviewed on

10/30/2014
Jenny S
I have to start by saying that the Atrium was perfect the day of the wedding. The venue was beautiful, everyone was where they needed to be when, and April (our catering captain), was extremely helpful. Guests loved the venue. It rained in the morning of the wedding day, and the Atrium said we didn't have to make a final decision about inside / outside until 30 minutes before the ceremony, which was really nice. Luckily, we ended up being able to hold the ceremony outside. The only place I would have liked a bit more support from the Atrium was during the planning process. Wayne did not always respond to emails - I often found that I needed to call and email in order to get a response. Staff seemed to turnover a bit, so I never quite knew who to get in contact with as well. But ultimately, even though I didn't feel like they were the most responsive, I did end up with a great experience there.
---
Beautiful setting, wonderful staff
Reviewed on

10/27/2014
Shannon O
Meadowlark wasn't my first choice for a wedding venue, but I'm so glad we had our ceremony and reception there. The location is beautiful: there are trees and a little river inside! We got so many comments from guests on how pretty it was inside the Atrium and also what a nice backdrop the grounds made for the ceremony. The staff was a pleasure to work with: very responsive and so accommodating. The Atrium staff as well as Blue Heron catering made our wedding day flow seemingly effortlessly.
---
Great location for pictures
Reviewed on

10/21/2014
Karen L
We hired The Atrium 14 months prior to my wedding and was overall very happy with the staff leading to the event. My (now) mother in law recommended Meadowlark and I loved it the first time I visited. To rent The Atrium (which is a separate building from the Welcome Center of the NVRPA), it costs less than $9000 for Fairfax County residents, but is more for non-residents. With the rental, all tables, chairs, (some) votive candles, and circular tabletop mirrors for centerpieces are included. What I liked most about the staff was that they were very accommodating leading up to my reception, but I received some negative feedback from my guests afterwards. The feedback was mostly about The Atrium's in house catering company, Great Blue Heron. I would recommend The Atrium to future brides and grooms
---
Amazing Venue
Reviewed on

9/22/2014
Porcia A
Gorgeous venue! Does not require a lot of decoration to transform the space into your dream wedding venue no matter what it may be.
---
Gorgeous!
Reviewed on

7/02/2014
Annie F
Wayne was very good about responding to emails and answering questions. We chose this vendor because the location is absolutely gorgeous and they provide their own equipment (chairs, tables, etc.) You do need to rent your own linens but the in-house caterer (Great Blue Heron) took care of those details for us. I gave a 4 for the quality because I provided detailed pictures of how I wanted the entry/gift tables set up and my instrutions weren't really followed, which for a type-A planner like me resulted in a little undue stress on the day of. However, I am thrilled with our overall experience at Meadowlark and recommend the Atrium to any bride. It really was a gorgeous day.
---
Couldn't be happier
Reviewed on

4/29/2014
Carrie S
We stumbled upon Meadowlark through an online search, and visited when we found their "February special" - as February is their low month, Meadowlark was offering half off venue rental and catering, making our large guest list much more affordable and avoiding a fight with the inlaws over numbers. From our first visit, the Meadowlark event staff were friendly, accommodating and professional - we could tell they'd done this before! They worked with us through every step of the process, suggesting layouts for the tables, timelines for the event and offering customized catering options. A few of the highlights: -The food was AMAZING. People are still talking about it. We had chicken stuffed with cherries and goat cheese that was to die for. We paired it with a steak - it was no more expensive to dual-plate than to make people choose and then have to keep track of who ordered what. -They provided a coordinator who made sure we were on schedule and that we had everything we needed. Because we had her, we were able to avoid hiring a separate day-of wedding coordinator. -They already have chevari chairs, so we didn't have to rent any tables, chairs, dishes, silverware... all that was included. We rented linens only. -They let us set up a fire pit outside. Need I say more? :) Our wedding was perfect - I am so happy that we had our wedding at Meadowlark.
---
Awesome
Reviewed on

4/17/2014
Kristen P
It was grey and drizzling on my wedding day, but the garden atmosphere was alive inside the atrium. The staff were helpful and easy to work with, and we've been told by several people the blue heron catering (atrium's in house) was the best "Wedding food" they've had. The chef took an active role in checking to make sure things were going well, and my husband (also a chef) noticed and appreciated it.
---
Awesome Venue!
Reviewed on

4/10/2014
Lisa M
As soon as we walked into The Atrium we knew we we wanted to get married there. The ambiance is beautiful and fun. We loved the stream and they let me put bride and groom rubber duckies in it on our big day (I have a thing for duckies). They were like that with everything, very accommodating to our requests and helpful in making the wedding our own. We had our dog at the ceremony which was really important to us. Our wedding was at the end of March and it was still pretty cold, so we decided at the last minute to do everything inside. The transition was seamless. Ceremony began at 4pm so we got the good natural light to begin with and through dinner and the first dances, the sunset, and the beautiful lights in the indoor trees when it got dark. The whole night was unforgettable.
---
Beautiful September wedding
Reviewed on

11/11/2013
Katherine G
The Atrium was an absolutely gorgeous venue for our late summer wedding (September 7). All of our guests raved about it. The gardens were lush and provided a very romantic setting. The service was fantastic.
---
Loved it!
Reviewed on

10/04/2013
Heather H
We loved the staff and reception area here. It was all wonderful!
---
Just fabulous
Reviewed on

7/27/2013
Julie S
When we decided to get married, the venue was the first item on my list to stress out about. Even though we didn't get engaged until Easter, we wanted to get married before the kids returned to school from summer break. After a number of options were considered, we selected the Atrium at Meadowlark Gardens. While the cost was out of our price range, it was well worth it, just for the setting. The 95+ acres of beautiful gardens were just the tip of the iceberg. The staff, while low key, were extremely friendly and professional. They were accommodating in all kinds of ways; from scheduling walk thru's and tastings at times that accommodated our schedule (we live in Pittsburgh and were in town only at odd days and times) to flexible payment schedules. While we primarily worked with Wayne on the venue and Liz on the catering, everyone of their team was professional and accommodating; both prior to the event as well as during our special day. They made sure that everything went smoothly while ensuring every guest was comfortable. Again, they made my day beautiful.
---
Love the Atrium
Reviewed on

10/11/2012
Leslie D
The Atrium was so accommodating. Renee was my wedding coordinator and was extremely helpful, creative, and flexible. She was a great liaison between me and the caterer. She gave us great ideas and recommendations for decor and other vendors. Heads-up, most discussions were done via email, which was convenient for me. If you are the kind of bride/groom that prefers phone calls, be prepared for leaving a few voice mails. The gardens were a great spot for pictures during the wedding. The 95 acres have limitless potential for wedding worthy "Kodak" moments. My husband and I were married on the patio just outside the Atrium, but there are other ceremony options (i.e., outdoor gazebos, inside the Atrium). It was a great night and I couldn't be more please with the venue, its offerings, and personnel.
---
Great Venue
Reviewed on

10/01/2012
Diane W
The atrium is a beautiful wedding venue. It's all glass and they put up tea lights in the windows and twinkle lights in the trees making it look magical. A downside it's a little pricy in the high season and very difficult to get a date. And even though the staff was tough to contact at times (email was the preferred method) they were very flexible and professional. All in all it was a great place to have a wedding.
---
Perfect Wedding Venue!
Reviewed on

10/01/2012
Emily C
If I had to describe the dream wedding venue it would probably have been the Atrium! It was gorgeous, and the staff was incredibly friendly and helpful. We had almost no decorations besides the floral arrangements because the venue itself was so beautiful. Our wedding was fairly small, with around 100 people so the Atrium was the perfect size, and the pictures we took around the garden were stunning! Loved it!
---
Rain or Shine
Reviewed on

9/17/2012
Jessica F
My husband and I had our wedding at reception at the Atrium at Meadowlark Botanical Gardens on August 25th. We began planning with the Atrium 13 months before the wedding, and the entire time, every person involved was prompt and able to answer all of my questions. We not only utilized their facilities for our ceremony and reception, but we also used their in-house catering service, and the food was beyond amazing. They were so helpful when dealing with food allergies, children's meals, and making sure our bar was stocked with the drinks we wanted, and continued to stock it as the night went on. For most of the day, our ceremony location was up in the air. The rain was not cooperating, and it looked like our outdoor terrace ceremony wasn't going to be able to happen. We waited until the very last possible moment to call it, and then had the staff begin setting up inside. Not 15 minutes later, the Atrium's coordinator came in and said that the sun was shinning down, and if I was okay with the possibility of running 5 minutes late, they would set up outside AGAIN! It was beautiful, they were quick and not in anyone's way, and we started right on time. I don't know how so many people can work so quickly and without much direction. It was fabulous.
---
The Atrium
Reviewed on

8/10/2012
Catie S
The Atrium was a truly spectacular location for our wedding reception. The on-site manager was in control and everything happened flawlessly. The website's pictures speak for themselves...it was the perfect venue for 175 people. Everyone raved about how gorgeous it was. Their affiliated caterer, Great Blue Heron, was also fantastic and the food was amazing. It had a huge menu and was endlessly customizable. The venue rental cost wasn't cheap, but it is one of the nicer indoor, non-hotel venues in the state. Communication with Atrium staff was somewhat unreliable during the process...several days often elapsed between emails. Also, the weekend before our wedding the DC/Metro area lost power because of a crazy storm. We didn't hear from the Atrium until we finally got through the Tuesday before a Friday wedding. They did not keep us informed as to their power status and inclement weather plans. All in all, it was a magical location and one of the most memorable aspects of our wedding. We highly recommend the Atrium.
---
Great Experience!!
Reviewed on

7/28/2012
Bri L
I cannot rave enough about this venue. Not only is it stunningly beautiful, with large windows overlooking the gardens, pre-lit indoor trees, and even a babbling brook (!), but the staff is top-notch. Renee and Wayne were fabulous throughout the planning process (as was Liz of Great Blue Heron Catering, the in-house caterer) and always prompt in responding to email inquiries. They walked us through all the details [regarding our daughter's wedding] at our final meeting a month prior to the event and were extremely accommodating in all ways…from placement of favors and votive candles, to helping us establish our timeline and discussing table and dance-floor placements. Our guests are still raving about the food (a great value)—from inventive and delicious appetizers to wonderful entrée options, garnished with perfectly-cooked vegetables and edible orchids. The head chef, Bryan, even thoughtfully arranged for a platter of fruits and cheeses to be available in the Lilac room for the bridal party prior to the event and then followed up with individually plated appetizers for the couple, so they would not miss this aspect of their meal! And he graciously acknowledged the newly-wedded couple in person during the evening, to offer his personal congratulations. Bianca and the wait-staff the night of our event deserve special mention, too. Our daughter and her fiancé planned for the ceremony to be held on the terrace, which was elegantly arranged, complete with the facility's own arbor. When the weather became threatening, the staff did not rush us in making the [ultimate] decision to move indoors…even setting up for the contingency, while leaving the outdoor option available until five minutes before the start of the ceremony. At that point, the staff miraculously dismantled the outdoor setting in short order, so that photos would not be impacted! Happily, we were able to enjoy cocktails on the terrace immediately following the ceremony, but the indoor service was just lovely and should not be viewed as a disappointing fallback for future brides and grooms. During dinner and thereafter, the staff remained unfailingly attentive and anticipated the needs of our guests in ways which continue to filter out a week later, as we speak with those who attended. Thank you, Atrium, for making our first effort at throwing a wedding/reception such a great experience! Your attention to detail was noted in many ways and most probably overlooked in others, as the process flowed so effortlessly. As far as we're concerned, there is no need for a wedding coordinator with these folks on your side!
---
Beatiful romatic place and wonderful staff
Reviewed on

4/25/2012
L K
This park is a hidden jewel in the Tysons Corner area. Its a beautiful place and the Atrium allows you to feel like you are outside, but actually inside. The lights dim at night and the place is lit up by lights in th trees and votives. Its not dark, but romantic an cozy after sunset. We were lucky and everything was in bloom in March, which made pictures even better. The place came with everything, I didn't have to rent anything additional except linens. We had our wedding on a Friday and used their on-site caterer (excellent too). We found it was a great value compared to all the other venues. The rental came with everything we needed. The event coordinator we worked with was great and so easy to work with. She set things up for on on the day of the wedding and handing things over to a coordinator for that evening. As we took pictures prior to the ceremony, my mother was watching them set up and commented how meticulous they were in setting up. We asked for a small TV for the kids in the dressing room and it wasn't hooked up because we had been in that room getting dressed, but when we asked they got it right away for us. When they saw my mother come in from the church with some flowers they took them from her right away and set them on the table from her. Everything went smoothly and we had an absolutely beautiful night!!
---
A Perfect Venue
Reviewed on

11/29/2011
Jamee A
They were flexible up to the last hour on whether to host the ceremony indoors or out. They coordinated with all of our vendors beautifully. Their on-site caterers are outstanding.
---
Beautiful Gardens but be prepared if it's raining!
Reviewed on

11/04/2011
Neona T
Our actual wedding ceremony was out of town and our children couldn't make it, so we thought this woudl be a perfect place for us to have professional pictures taken of all of us together in our wedding outfits! The gardens are beautiful, but if you ever want to take pictures there, be prepared!!!! There is NO inclement weather policy, and after paying $362 for 2 hours of the ability to take photos in their garden, when it decided to snow, we were kicked out of their Atrium after 45 minutes!!!! There was apparently a wedding to take place later that day and they needed to set up early for it. No one cared that we had paid for 2 hours, and that we had 2 kids under 5 years old and that it was under 32 degrees out, and snowing, they still rudely asked us to leave. We had originally reserved a slot to take pictures from 10 am to 12 pm to take pictures in their Atrium, which was supposed to open at 10:00, but the person who had the keys to open the Atrium lived 20 miles away and didn't even arrive until 10:45, so the COOK was nice enough to let us in to get changed. The one bathroom we found that was open was filthy!!! We were able to get changed there, but had a heck of a time turning on any of the lights in order to take pictures in the atrium since the sun wasn't out and (again) it was snowing. After we were asked to leave by the staff setting up for the wedding, we expressed our concerns to the staff member on duty at the Atrium who just argued with us about why nothing was guarenteed and why we didn't know that when we agreed to pay the $362 originally!!!! In summary, the staff was 45 minutes late for our 10:00 shoot time, the facility was filthy, we were out $362, the staff was extremley rude, we were asked to leave an hour before our time was up, they refused to admit there was a problem and argued with us!!! It's a great place to visit, but I will NEVER give another dime to this facility!!!!!!!!
---
Horrible Customer Service
Reviewed on

10/15/2011
Cathy H
My husband and I had an intimate ceremony, just he, I an officiant and a photographer. We called ahead and were told we could use the property by just paying the $5 admission since it was a public park and we would have to pay a @$20 photographer fee. I went a day before to verify it was all good and find a beautiful spot to have our ceremony which there werent many beautiful spots and no colorful flowers. Might be prettier in the spring but not much to see in early september. When we arrived to have our small ceremony we were told we could not have it because there couldnt be 2 people on the property in white dresses and there was another wedding happening indoors at the atrium. The man at the desk was extremly rude and called me a liar when I had called 2 months ahead to check that it was ok. I even checked the day before that everything was a go. They told us we had 15 mins to complete our ceremony which was being done over a mile from where the other wedding was happening indoors and the park was still open to the public. The guests at the other wedding that overheard the hard time the guy was giving us was telling the guy to shut up and let us in. It was horrible and we ended up doing most of our photo shoot elsewhere at (great falls, VA) because we didnt want all our memories of our special day tainted by that horrible place! I would not recommend Meadowlark to anyone! Its ugly, bad service and over priced!!!
---
Gorgeous venue, staff not very accessible
Reviewed on

1/18/2011
dilara u
While the venue could not be more spectacular and gorgeous, the staff who manage this wonderful venue are not very responsive to questions and emails, and some of them are difficult to deal with. Nevertheless, they did deliver fantastic service on the day of the event.
---
Beautiful natural setting for a wedding
Reviewed on

9/19/2010
Malea G
Meadowlark was an absolutely amazing locations for my wedding. The staff can be challenging to get a hold of, particularly as there was multiple staff overturn while we were working with them. But if you stick through it, the results are absolutely beautiful! It's hard to do wrong with a place as stunning as Meadowlark.
---
Send Message