Home

The Barn at County Line Orchard
About this Vendor
A private and unique setting for your event.
Discover Indiana's premier destination wedding location. Located 45 minutes from downtown Chicago, you'll find stunning event space, creative menus, and exceptional event service - allowing you to design the wedding of your dreams.
Amenities + Details
For more details about amenities, please message the Venue.
Ballroom, Barn, Loft, Park
Food + Catering, Planning
Contact Info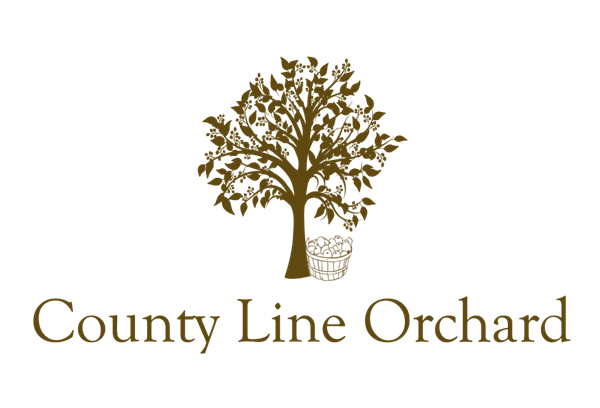 200 S. County Line Road, Hobart, IN
Rustic venue
Reviewed on

6/23/2015
Tiffany M
Loved the venue. It was everything we were hoping for! The staff was great and helpful. It took sometime to finally get things set up with a coordinator. When we finally did get one she quit. After that we went through 2 other coordinators before we met with last one a month before our wedding. Luckily she stayed through the actual day! They all took great notes so the next coordinator didn't miss a beat. It was pretty stressful going through so many people but overall everything turned out great and it was w beautiful reception!
---
Kettle corn & apple doughnuts for you reception
Reviewed on

11/01/2014
Alex V
We got married in early October and decided that as part of the food for the reception, we would have kettle corn and apple doughnuts for our guests. People really loved them and went really well with the season. Our wedding style was vintage.
---
A Gorgeous Place with Great People
Reviewed on

6/17/2014
April I
County Line Orchard was a fantastic venue for our wedding. Of course it is beautiful, but what really made it such a good choice for us was the help we received from the wedding coordinator CLO assigned to us. Steffane did a great job, and I felt no hesitation asking her for planning advice. At the beginning of the planning process, I felt intimated because of the volume of things to be done and my ignorance about wedding planning, but when it came to the day, I had absolutely no worries that everything would run smoothly. This is because we had several meetings with Steffane and were in regular email contact. My husband and I had a fantastic wedding experience and so did our guests.
---
Beautiful place to get married! Terrible terrible service.
Reviewed on

7/31/2014
I had my reception at county line orchard. It was so beautiful. BUT communication there is terrible. My county line orchard wedding planner didn't do her job. She was stressing me and my mother and maid of honor out. Two days before my wedding I went there to show them how I wanted everything set up, and all I got from them was we have to hurry up because my wedding planner needs to leave in ten minutes! So on the day of my wedding, literally five minutes before walking down the aisle my county line orchard wedding planner called asking were to put stuff and about the seating chart when I tried explaining that to her the day she was rushing me. I was not pleased at all nor were my parents. There are a few other things that were not at all professional. County line need to get professionals to make your wedding perfect, especially for the price we paid for it. Bottom line beautiful place for a wedding, TERRIBLE service.
---
Wonderful Favors
Reviewed on

11/13/2013
liz B
We did not get married at County Line because we wanted a fall wedding, but decided to have them make our favors. Katie was wonderful to work with and the caramel apples were a huge hit--she personally went out to find sprinkles in our wedding colors so that everything matched. We couldn't have been more thrilled. Only complaint is we didn't order enough apples!
---
loved the barn!
Reviewed on

8/20/2013
Caitlin M
The Barn at County Line Orchard was everything I hoped for for my wedding reception. The venue-both inside and out-is beautiful. The barn and apple orchard provided the perfect backdrop for wedding photos. I cannot even count how many guests came up to us and commented on how beautiful the venue was, and that it was really "us." The food was plentiful and delicious, and many of our guests commented about how good it was after the reception. We also had the wonderful chef Jonna at County Line make our wedding cake. She looked up a special, international cake recipe at our request. It was better than anything we had had in mind! The favor was the famous County Line Orchard apple doughnuts. Guests kept asking where they could buy more. Everyone at County Line was very flexible and helpful to us. Amy Wielgus made sure to follow through on everything we had been promised at our initial meeting. We were planning our wedding from overseas and so flexibility and communication were extremely important to us. One issue was that we were originally promised a food tasting at a date when we would be back in the country, about a month before our wedding. Later we were told the opposite and that we would have to send a family member on a specific date, since we would not be available ourselves. They said there were "too many weddings" to do a private taste testing. That was frustrating and didn't seem like a very professional or attentive way to work with a bride and groom. When we said that this wouldn't work for us, and that we, the bride and groom, needed a tasting, they did accommodate us and our schedule. We were very grateful for that. We were under the minimum guest count, and we had many options as to how to make the minimum spend. We chose to have the Orchard provide our wedding cake, s'mores, apple cider, and the doughnuts as the favor. Again, we loved this flexibility. Roxanne was so helpful as our coordinator and made sure everything came together beautifully on the day. I couldn't have been more pleased when I walked into my reception. Everything was set up so perfectly. It was wonderful. She checked in with me just enough at the reception to see how everything was going and to ask if I needed anything. During our planning, her emails did make me question how organized she would be, just because they lacked some professionalism. However, as I said, the end result was beautiful and perfect. The only difficult thing about the reception is that you need to remove any personal decorations on the night of the wedding. Since we made our own centerpieces and brought other decor, we found it difficult and inconvenient to do this, and would have appreciated being able to pick things up the next day instead of worrying about them the night of the wedding. We were really so pleased to have our reception at the County Line Orchard. If you are looking for a unique, affordable, and beautiful reception location, this is the place. My husband and I searched high and low for a barn and rustic location, and the County Line Orchard helped us have the most perfect and beautiful wedding we could have imagined.
---
My Wedding at County Line Orchard (6-9-13)
Reviewed on

8/11/2013
Tanya W
My experience with County Line Orchard was very positive. Amy, their financial rep, was awesome with updating me with complete totals and when payments would be due. I loved the fact that they include everything into their pricing, (food, venue, security, everything). It is ultimately why I chose them because I was such a busy bride it was hard for me to make time to get all that done. My wedding planner that was provided to me, Katie, was amazing. She seriously would answer my phone calls any time of day. On my wedding day when the music for the ceremony glitched she was right on top of it. I was so nervous wanting to go downstairs and show her how to set up my centerpieces, but she did them perfectly. The food is outstanding, and I got a ton of compliments on it. I could not have been any more pleased with how my day turned out. It went smoothly and the venue is so beautiful we barely had to add decor. It looked amazing by itself. I cannot say enough about this place, and can honestly say they provided me with the wedding of my dreams.
---
Unbelievable wedding venue!
Reviewed on

8/01/2013
Ammy H
I could not have been blessed with a better venue than County Line Orchard. Our country themed wedding was picture perfect in the north end of the barn complete with mason jars and hay. The service was perfect, always coming around asking if there was anything we needed or anything that would make things better. And the help along the entire wedding process (Roxanne) could not have been better! All our questions and concerns were answered and tended to, and they were willing to go out on a limb to do anything to make your day perfect. I could HIGHLY recommend County Line Orchard to anyone bride or groom looking for the perfect place for a wedding. No place around this area can compare!
---
County Line Orchard Wedding
Reviewed on

7/30/2013
Kimberly S
My wedding was beautiful!! It was expensive though. Lots of little things were not included. I did add some extras that they forgot to display on the day of the wedding that I was not happy about. I ordered and paid for 2 if not 3 high boy tables outside (which were not there) we also wanted to have an apple cider toast and ordered about 10 gallons of it for this. they did not bring out the apple cider until after the toasting when I noticed it was missing. This did not make me very happy since I wanted it so everyone could partake in the toast together. Other than that everything went really well! we lucked out and it stopped raining just in time for the out door ceremony!!!
---
Beautiful Place
Reviewed on

7/29/2013
The barn at County Line Orchard is amazing. The grounds are beautiful and the barn is spectacular. The people are super friendly and very accommodating. They are with you every step of the way.They also have great caterers that you have to use for their weddings. The only thing that is frustrating is I felt a little fickle and dimed. I had the main barn which required a minimum of 250 guests yet when I had my ceremony on the grounds they only included 150 chairs and the rest were extra. They also have only the "basics" like black metal chairs and restaurant linens (only half to the floor) unless you wanna pay extra. I know other venues that have nicer basics for a cheaper cost. However, CLO is very unique and a dime a dozen in NWI. SO if you are looking for gorgeous, unique and amazing spot and don't mind spending a little extra, or being thrifty elsewhere like I did, then CLO is the place for you.
---
AMAZING!!
Reviewed on

7/25/2013
Jackie
Wonderful staff, beautiful barn, delicious food! They made planning a wedding EASY & enjoyable. Can get pricy but SO worth it!!! I got SO many compliments and lots of "best wedding ever!!".
---
Wedding
Reviewed on

7/09/2013
Jane L
I recently had my wedding at County Line Orchard. The venue is very romantic and intimate. I received tons of compliments from my guests regarding the venue, food and service. I highly recommend County Line Orchard for weddings!
---
Barn at County Line Orchard
Reviewed on

7/03/2013
Mary S
It was awesome!!!!!! Steffane and Amy are great. We had the best wedding reception ever.
---
May 11, 2013 Wedding
Reviewed on

7/02/2013
The venue was beautiful and the people who work there are really nice. However, everything is nickle and dimed and we spent more than we originally wanted/expected to by the end of it. For instance, paying to decorate the venue the day before 2hrs- $250. I can say I had a dream wedding but by the end of it, we spent close to $40,000. About $23,000 went to the orchard alone..
---
Shelley Fell
Reviewed on

6/30/2013
Shelley M
Very helpful!!! They cared about every detail as if it was their own wedding!!! Loved each person we dealt with!
---
Amazing Wedding Venue!!
Reviewed on

6/05/2013
Melissa B
I just had my wedding here in May and it was an absolutely perfect day! My wedding coordinator was Roxanne and she was great. She helped set my nerves at ease from the first moment my groom and I met her. The food was fabulous, the atmosphere was great, the waitstaff and bartenders were quick with any request! Overall, this is THE perfect setting for a rustic, country wedding!
---
Winter White Wedding @ the Orchard
Reviewed on

3/21/2013
Michelle W
My wedding was in February 2013 at County Line Orchard. We worked with Amy to have our ceremony in one of the side barns and the reception in the center. I was assigned to work with Steffane as my coordinator. Once we got past the money/contract I had such a great experience working with Steffane. She answered all of my questions the day I asked and made sure I thought of every detail for both ceremony and reception. I was so happy to have her comfort me in the last few minutes before I walked down the aisle. We had Jonna as our caterer. The food was fantastic! We chose to upgrade and serve a plated filet with wild mushroom stuffed ravioli (so yummy!). We had a vegan cous cous primavera for the vegetarian option. Jonna also made 5 different flavors of cupcakes instead of a cake for guests. All the food was perfect and our guests were actually full! The decor options that County Line provides are stunning! Although they can add up in price, its very much worth renting all the lighted branches and decor possible! I would also suggest hanging lights around the banisters with twine. They aren't allowed to tell you the dimensions so you have to guess on how many lights to buy. Unfortunately I was a little short so we had lights along the long banister only. We used 4 strands total but I had 5 (if I remember correctly). So, I would suggest buying around 8 strands of lights to get the job done. My biggest complaint about the venue would be the disconnect between the first contract signing/estimate to the very last. We had signed our contract and then months later made our selection for food, rentals, ect at the final payment. A week later I received a call asking for more money because we had selected the filet for dinner. To be clear, I knew I wanted filet from day 1 but there was never any mention of charging more. So although it makes sense to charge more for a filet than a chicken breast, it was frustrating that we weren't told until a week before the wedding.
---
Picture Perfect!
Reviewed on

12/05/2012
Melissa P
When my fiance and I first walked in to county line orchard when we were searching for vendors, we both knew right away that it was the perfect place for our wedding. The staff at county line went above and beyond our expectations to make our wedding day so special and I felt so taken care of. They are friendly, accomodating and truly seem excited to be apart of your wedding experience. Exceptional service!
---
More than AMAZING!
Reviewed on

9/04/2012
Nicole S
Perfect venue! Great service, quality, affordable, and unique! We worked with Marija to plan the wedding, she made the day unforgettable and went way above and beyond!
---
Gorgeous venue, Awesome coordinators!
Reviewed on

9/01/2012
Nicole A
I have received the most amazing compliments on my wedding reception and photos taking within the orchard and the barn for the reception. Marija was our wedding coordinator and she was 100% amazing. The initial planning portion with the orchard was stressful because everything you want is basically on an ala cart menu - add money for the outside reception, add money to put an extra table up, etc. However, once the finances were taken care of, everything else ran so smoothly and the staff was incredibly accommodating. They made us literally feel like we were at home for the day of the wedding and because of that, it was a stress-free, gorgeous day. I'd love to do it all over again because it really was the time of my life!
---
Great Venue
Reviewed on

8/06/2012
Traci R
My husband and I absolutely loved this place. So unique compared to most wedding venues. Everyone that we've talked to said that they loved it! It's just a beautiful place. Our coordinator, Roxanne, was awesome and the staff were very professional and friendly.
---
A Lovely Wedding!
Reviewed on

6/28/2012
Crystal C
My wedding was beautiful, and I can't tell you how thrilled I was with the way it all worked out. Roxanne, our wedding planner, is so sweet and she was extremely helpful that day! The hall's extras were a little pricey and complicated, but the way the night went was just wonderful. It was beautiful.
---
Best day ever!!!
Reviewed on

5/24/2012
Colette F
Roxanne Dedrick and staff were beyond amazing!! My husband and I can't even count how many people told us this was the best wedding theve ever been to! My photographer told me that at 11am. The barn sells itself. Hands down worth every penny:-). Beautiful inside and out. The waitstaff very professional and so many places to take pictures. Very much recommended!!!
---
Rustic Elegant
Reviewed on

6/29/2011
Lauren I
The County Line Orchard is truly unique. They have an atmosphere that cannot be replicated by standard wedding halls. They are not as organized as they need to be though. I felt as though prices weren't always clear and there were so many hidden costs! Also, the layout I was given for my table seating was not to scale. I based my seating on it, and when I saw the room set up with tables, it was nothing like the picture. They dropped that bomb on me the day before the wedding. Overall, the wedding was goreous there!
---
Beautiful, Memorable & Great Service
Reviewed on

6/21/2011
Melissa J
We sought out to find a unique outdoor venue that could facilitate a large wedding and County Line Orchard did just that. We fell in love with the orchard, the barn and the staff. We couldnt have asked for a better wedding venue for us.
---
Send Message