Home

The Bridal Connection
About this Vendor
Designing Dreams..Making Memories!
The Bridal Connection is Iowa's only "Veteran" owned Bridal Salon and travel agency "All About Romance Travel" We are Iowa's only true "One-Stop-shop! We represent the finest bridal designers and provide quality of service and a warm smile. Call Today! 515-964-5683
Details
Alterations, Bridesmaids, Flower Girls, Lingerie, Mothers Fashions, Other Attire & Accessories, Shoes, Wedding Gowns
Contact Info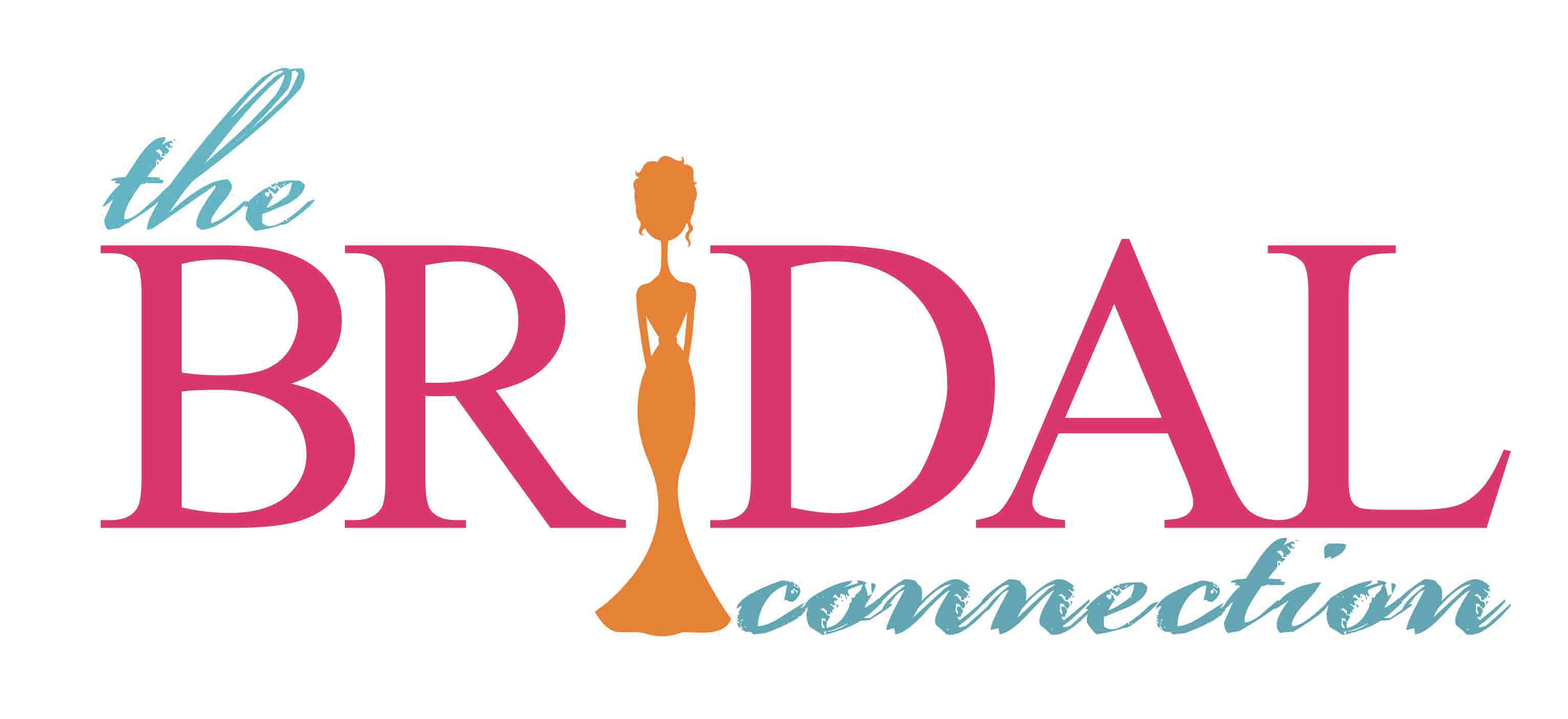 708 N Ankeny Blvd, Ankeny , IA
Great place to shop!
Reviewed on

10/30/2013
Sara W
From start to finish, the staff was great! I felt taken care of and knew that I was getting the best advice and suggestions available. They also did my alterations on kind of short notice, and they turned out great!
---
Thanks!
Reviewed on

7/29/2013
Rhonda L
My day was perfect!
---
Wedding Dress & Bridesmaid Dresses
Reviewed on

7/18/2013
Erin S
We went here for my wedding dress and bridesmaid dresses and they were so helpful. They helped me find the perfect shade of light pink for the dresses and did a great job with ordering everything on time. Their shop is stunning inside with all the new demo that just happened this year. It is easy to look through the dresses and the consultants were really nice and friendly every time I went in to try on my gown. I could not have been happier with my experience with The Bridal Connection!
---
Kelsey is amazing
Reviewed on

3/19/2015
Ross F
The Bridal Connection was the second of three stores that I visited in the same day. From the moment I stepped through the door I knew this place was special. The ambiance in the shop is so calm and inviting and the staff was very friendly. I worked with Kelsey who asked me a few questions about my wedding plans and what I wanted in a dress. She picked out a few dresses for me and let me search through the racks for ones that caught my eye. She helped me try on all the dresses and explained all the important aspects of the dress process. She was so kind and helpful and patient as I went through piles of dresses. She picked out a dress that I never would have selected for myself, but I couldn't make a decision so I moved onto the next store. I couldn't stop thinking about Kelsey's dress pick or her service so I rushed back later that day and asked to see the dress again. During the second trip, the boutique owner was present and she made such an impression that we bought the dress on the spot. I couldn't have my dress altered there because we moved to another state, but they made sure to order the dress in the right size and gave great advice on what to look for in a tailor. The ladies at the Bridal Connection made this such a wonderful experience that I will recommend them to anyone who is looking for formal wear! Thank you!
---
Don't Recommend
Reviewed on

1/08/2015
Taylor M
I went to Bridal Connection after getting a secret card from them at a bridal fair. I went and actually found my dress. They didn't pressure me to buy every dress I tried on which was nice. It went downhill from there. I was getting married 13 months later, so I took the dress with me, as you have to pay extra to hold it for over a year. They told me to bring it back a few days before the wedding so they could steam it and then I was supposed to have them show us how to bustle it then too. I called to schedule that and told them my zipper needed fixed. I was told to bring it in the Monday before my wedding (Wed.) and they would steam and fix the zipper(~$120-- surprise!). Great. I thought about it and decided I wanted to try it on again before the wedding because the hook and eye they fixed before had broken again and I wanted to make sure the zipper would hold. They told me there's no way they can do all that two days before the wedding anyway and I needed to bring it up now. So I did. I scheduled an appointment to come try it on with the new zipper. I get there and try it on and ask them to show us how to bustle it. There was no bustle in it. [Apparently wedding gowns don't always come with bustles in them, but they way the sales girl talked mine was ready to go with it in. I was also never asked if I wanted one put in, so assumed it was there. I'm a first time bride so I'm not familiar with wedding gowns...] So there goes another $85 to get that put in. They said they'd get it put in first thing Monday morning and it'd be ready to go by 3pm. My friend gets there to pick it up and she has to wait a ridiculous amount of time. I go to get in my dress on my wedding day and find they had sewn the two sides of my dress together while putting in the bustle (which amounted to putting in 4 strings...). Just what every bride wants to happen!! I also purchased a fur shawl for outside pictures. I wore it for about 15 minutes and then the clasp fell off. To add to my frustration with Bridal Connection, the dress started losing buttons before the reception even started. Poor quality at a high price. Look elsewhere!!
---
Fantastic
Reviewed on

12/20/2014
renee b
I have to say, The Bridal Connection is hands down the best bridal store I have ever visited! The store itself is absolutely beautiful and the staff went above and beyond to make sure they had a happy client with me. Not only did I get my bridal gown there, we also got bridesmaid dresses and tuxes for our guys! Our wedding was perfect and much of that has to do with the Bridal Connection! Thank you Lara and the rest of the Bridal Connection for all of you help!
---
wonderful!
Reviewed on

11/03/2014
I had an amazing experience! Unlike other places they are very personal and only help you. I cannot thank the staff at bridal connections enough for helping me find my dress!
---
start to finish
Reviewed on

10/30/2014
Breanna K
I had the most wonderful time START TO FINISH at the Bridal Connection! I felt like family and was always greated by the same handful of helpful consultants. I was always handed off to the specialists in each department so that I was always informed by the most educated person! From saying yes to my perfect dress, custom fittings, tuxes, maids and everything in between! I received helpful hints each step of the way, even the best way to go the that restroom in my dress! I would choose bridal connection again and again if I could!
---
Fantastic Service!
Reviewed on

7/07/2014
Lauren E
We looked at a few bridal stores, but Bridal Connection felt different from the beginning. Lots of space and great selection of gowns to try on and the staff treated us like we were the only people in the store. We didn't feel rushed and felt like they listened to what I was looking for. Once we had chosen the gown, the alterations department went above and beyond to make sure the ruching and fit was just right. They even stayed later to make alterations so we wouldn't have to drive back another night. Would recommend Bridal Connection to any future brides!
---
Wonderful buying experience!
Reviewed on

6/11/2014
McKenzee F
The whole experience from walking in and being greeted by a sign with my name on it, and then two super friendly professional women helped me. The showroom with the dresses was very clean and easy to shop compared to the other shops In Des Moines. Stevie was super sweet and helped me pick out 5-6 dresses that all were gorgeous and flattering. Lara gave a few suggestions as well and it led me to my Bridal gown! I am so excited and it couldn't be anymore perfect! The service was unbelievable and matched by an amazing gown by Justin Alexander! Well done Bridal connection!
---
GORGEOUS place and friendly staff
Reviewed on

6/01/2014
Tricia W
I loved my experience at The Bridal Connection. It was my first stop for trying on dresses and my consultant was amazing! She was very knowledgeable in design and fabrics and stayed true to my budget. I had the best day and I had amazing alterations!
---
Great Dress Experience
Reviewed on

2/21/2014
Rachael H
Had a great expereince with this dress vendor. They worked with me through multiple fittings and even rushed a final alteration the week before flying out for our destination wedding.
---
Dream Dress
Reviewed on

11/22/2013
Cassidy W
I loved my experience and my dress turned out perfect. They created a heart out of my Grandfather's ties and sewed it into my dress and it was perfect. Very helpful and encouraging.
---
Dream Dress
Reviewed on

10/08/2013
Emily R
I found my dream dress almost a year before my actual wedding (long engagement). They were so great about letting me come in anytime to try on the dress and their alteration woman is fantastic!! They worked magic on my dress to transform it from a gorgeous dress to one that was a perfect fit for my body and personality!
---
Alterations are outrageous!
Reviewed on

7/02/2013
Tricia B
They had my dream dress in stock, but I was disappointed in the cost & quality of my alterations. If I would have got my wedding dress altered at the boutique my bridesmaids bought their dresses I could have saved a lot!
---
Brides Across America
Reviewed on

6/17/2013
Jenny M
Lara and her staff were so kind to me when I came in last year for the Brides Across America event. They were instrumental in picking out the right dress for me. The dress made me special and even designed by the owner herself. The staff was great in choosing headpieces that matched my dress.
---
Be cautious
Reviewed on

5/27/2013
Samantha F
I got my dresses and bridesmaids dresses here. I took my dress in to see what needed to be done for alterations. They took my dress before I could agree to anything then told me I had to pay. They are overpriced anyway for their dresses and charge another arm and leg on top for any alterations. Every time I went in there, there was always someone else having an issue with them which really worried me at the beginning of the process (should've seen that as a red flag!). I also waited a minimum of 45 minutes for each of my 3 SCHEDULED fittings. The dresses turned out beautiful, thank goodness, but I would never suggest people waste their money or time there.
---
deteriorating service.
Reviewed on

5/17/2013
Erin P
I bought my wedding gown and belt over 8 months before my wedding. When finding a dress, we got right in and had great service. When we returned to pick them up a few weeks later, we waited for over half an hour for anyone to even talk to us. Then we were told that the belt haden't arrived yet and that a garment bag was NOT included. Now it is less than 2 monthes before the wedding, and I didn't hear about my belt until I left a nasty message on the manager's voice mail. Only to get a call back that said it's still not available for pick up, when I was promised it would be shipped to me. At this point, I would have rather paid more for the same dress somewhere else.
---
Bride
Reviewed on

5/06/2013
Sydney N
Excellent experience!
---
Amazing Experience
Reviewed on

5/04/2013
Lindsey M
I was very happy with my entire experience from the time I made my appointment until I ordered my dress. They were very professional, kind, and helpful. I would highly suggest The Bridal Connection.
---
The Dress
Reviewed on

5/04/2013
Karen W
I pulled a few gown that I liked and I thought they were ok. When my consultant started pulling gowns I got discouraged because she wasn't sticking very close to my wish list. Right when I was about to call it quits she pulled my dress. Good save :)
---
Great!!
Reviewed on

5/03/2013
Tori R
I was so impressed with The Bridal Connection! They made me feel special and gave me direct one-on-one attention - I felt like I was a bride on Say Yes to the Dress! I was worried finding a dress was going to be a challenge, since I had very specific criteria. But my consultant found me exactly what I was looking for - it was modest, beautiful, and exactly the style and material that I wanted. I was very happy with my experience at Bridal Connection and would recommend it to anyone!
---
My Dream Gown!
Reviewed on

3/28/2013
Anna S
I went to the Bridal Connection during a Justin Alexander trunk show, thinking I was just going in to start looking with my wedding being over a year away. The second dress I put on....I just started crying. It was the moment I always dreamed of, but never thought would happen like that. My consultant was wonderful, especially considering how needy I was! I love my dress, it is the most amazing dress I have ever put on in my life and I know my fiance is going to love it. My sister had also got her dress from this store and had the same positive experience. I can't wait for next year to put the dress on again!
---
The BEST wedding store in town!
Reviewed on

12/14/2012
Sarah R
My sister got married this past fall, and used a different high end store in West Glenn. It was an absolute nightmare! The service was horrible, the alterations were unprofessional, the service was terrible, they treated everyone in the bridal party horribly, so all I knew was that I was not going to use this so called great high class store when I was going to purchase my wedding gown. I found this lovely boutique just by chance online, and it is the best thing to happen to me. Absolutely everyone at the Bridal Connection that I have worked with go out of their way to make sure that you are pleased with their service and are happy with everything. Up front, they warn you that when you purchase the dress and are sticking to a certain budget, alterations will add up and it is important to keep that I'm mind. I did a lot of alterations to my dress, and added a whole new train to my dress, and the seamstress was amazing. It was like having my own personal designing team between her and the owner of the store. The quality was amazing. They have also made sure that every single detail, even down to the comfort of my shoes are taken care of. They also made sure that everyone in the bridal party are happy. I could not be anymore pleased and would recommend this to absolutely everyone who wants a wonderful experience on their special day!
---
Great
Reviewed on

11/19/2012
courtney B
I went on a weekend day when there was a sale and I was able to find my dress!! It was busy but we were able to get seen right away and we got all the help we needed.
---
Send Message