Home

The Bride's Shoppe
About this Vendor
An Exclusive Bridal Salon
An Exclusive salon, The Bride's Shoppe has been dressing brides for over 46 years. Welcoming all engaged couples, you will always receive our personal attention as you plan for one of the most important days in your life. We invite you to visit our store & see the finest selection of wedding attire in Montana. You're sure to find the dress of your dreams, the fashionable tuxedo you've always wanted, stylish attendants' attire and the service you deserve.
Details
Bridesmaid Dresses, Flower Girl Dresses, Mother of the Bride Dresses, Wedding Dresses, Dresses, Alterations, Group Discounts, Plus Size Available, Rentals, Fashion
Contact Info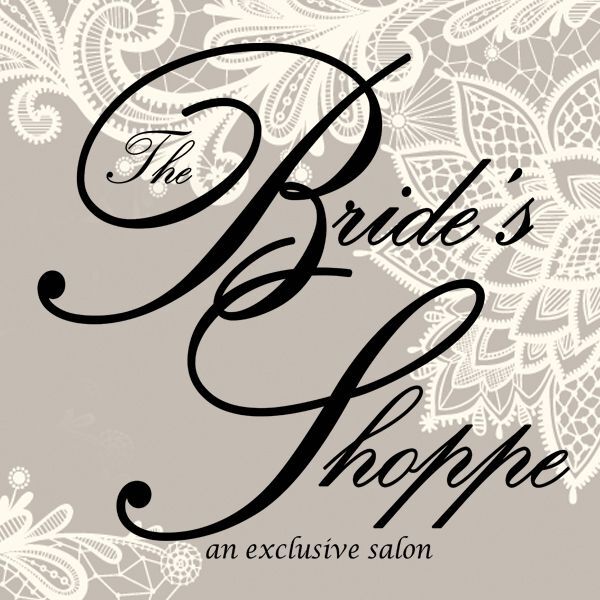 Reviewed on

8/19/2017
Darla D
Amazing Staff! I had looked all over for my perfect mother of the groom dress and had no luck until I stopped in The Bride's Shoppe. The staff was super friendly and helpful. I selected a gown and needed to have it rushed to ensure I received it with a little bit of a cushion... Read More for alterations. The gown was scheduled to arrive 2 weeks before the wedding, the week it was due to arrive the designer filed bankruptcy and I found out I would not be receiving my gown! I had a moment of complete panic but was immediately put at ease by the friendly staff. They took me through the shop to try and find another gown and assured me they could have it rushed and to me within a week or so to allow alterations if necessary. They also applied the deposit from the previous order to the new order. The dress came in the week of the event and was altered right away! I left with a beautiful gown that fit perfectly! THANK YOU to all who made this happen, I will definitely be back!
---
Reviewed on

11/30/2015
Amy C
Excellent service, found the perfect dress!
---
After a tough time my dreams came true!
Reviewed on

3/21/2015
Brandee N
I went to the bride shoppe multiple times living in Montana and not being a size 2 I had a pretty tough time finding my dress. The first appointment I had the women told me she wished I were a smaller size so I could try on more dresses, I'm only a size 6/8 depending on the... Read More designer. I had an awful time. I went out of town and still couldn't find my dress. So I called the bride shoppe and Carla answered and let me make an appointment before they were open and I was able to pull dresses that I liked on the hanger and sure enough I found my dress within the ones we had picked together. Everything I wanted was in that one dress which never got pulled because my "size" yes it was a little snug but it zipped where as the other girl wouldn't even try to zip it. I also liked the fact she stood back and let me think before she said oh it looks great on you and let my mom and maid of honor put in their opinions. She wasn't forceful which was helpful and didn't get emotional when I did. I didn't feel like she was just trying to get me in and out she was amazing! So if you're going to shop here make sure you ask for Carla!!
---
Not Impressed
Reviewed on

11/08/2014
Annie S
My first appointment when I picked out my dress was ok. However they were really hard to work with to get seamstress appointments so I had them ship my dress to me as I live far away. When they shipped the dress I realized they ordered the wrong size. (When ordering she said... Read More I Was between a 14 & 16 and asked what I wanted her to order, I said 14- she ordered a 16). I had to have a ton of alterations done because they ordered the wrong size. I was very disappointed with the service and wouldn't recommend thme as I could have ordered the dress through somewhere else and had them do the seamstress work and had the right size ordered.
---
Friendly, Helpful Staff
Reviewed on

8/22/2014
Megan S
After looking online and finding THE dress, I searched all of southern Alberta and northern Montana, and this is the only store that had the dress. The dress hit me in a weird place and looked terrible, but the friendly older lady who helped me was just great. I truly never felt... Read More pressured to buy which is such a relief when looking for your dress. I would recommend this store for the brides dress, bridesmaid dresses and mother of the bride dress.
---
Made my wedding dreams come true!
Reviewed on

1/31/2014
Holly W
The Bride's Shoppe worked diligently to make our wedding day incredibly special. The staff bent over backwards to schedule appointments with our out of town family for tux fittings, and I found my dream dress from their large and varied selection without a hitch. I loved how... Read More they helped me pick out my fabulous gloves, veil, hairpiece and jewelry. The Bride's Shoppe had everything we needed and more to make our wedding dreams come true. Thanks so much Michelle, Dana, Carla and the rest of the gang!
---
Made for a beautiful day
Reviewed on

8/07/2012
Brandi T
At first I walked in with a price in mind of where I wanted to spend. The girl I was working with didn't seem to understand that number and kept pulling dresses almost double my budget. I started to get frustrated and she could tell. Carla came in and wanted to know what I was... Read More feeling and thinking. I told her my problem and my budget was not being taken into consideration. So she pulled a few more dresses. My parents do not live in the area, so she took pictures of me so I could send them to my parents. What a wonderful experience. I found the dress of my dreams, stayed under my budget and will continue to use them for any special occasion I need. Carla was amazing!
---
Wedding dresses
Reviewed on

7/07/2012
Cheryl m
Sales staff was rude & not helpful for an inexpensive dress. Was told they may not have anything fir around 300-400 and maybe I should just get a bridesmaid dress in white
---
Outstanding service
Reviewed on

6/27/2012
Dawn D
I can't say enough about how well I was treated at The Bride's Shoppe in Great Falls. The employees are outstanding, the seamstress amazing, and everyone is so kind and professional. I'd recommend them to anyone!
---
The Bride's Shoppe
Reviewed on

11/28/2011
Brandie M
I did find a dress that I liked, and the price was very reasonable. However, the alterations were horrible! I only needed the bottom hemmed and the waist altered, but we had to return for 5 fittings. And we would have needed more, but the date got too close. In the wedding... Read More pictures you can actually see the flaws in the dress! :(
---