Home

The Bristol
About this Vendor
Private Dining Space in Wicker Park/ Bucktown
The Bristol's private dining room is the perfect location for a casual wedding, intimate cocktail reception, or gorgeous afternoon shower. The room's wood floors and exposed brick create a hip and chic atmosphere for any affair. The Bristol can accommodate up to 75 seated and 120 standing, this versatile space is great for smaller groups as well. With custom farm to table menus, hand crafted cocktails, and extensive wine list The Bristol can create the perfect event for any occasion.
Details
Bar + Drinks, Cakes + Desserts, Food + Catering, Service Staff
Contact Info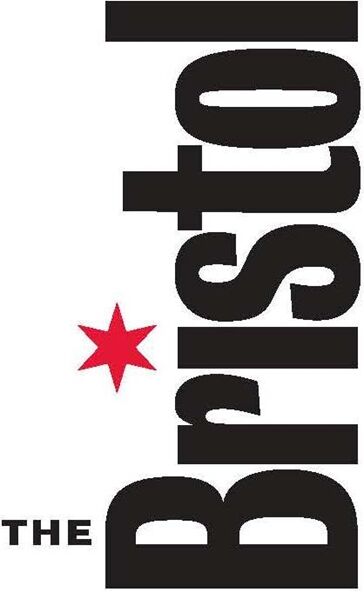 Reviewed on

4/08/2016
Caitlin T
Had a September wedding in the upstairs space at the Bristol and it was everything I could have ever wanted. I decided on the Bristol because I wanted really good food and drinks at my wedding, and so many people came up to me afterwards to say that it was the best food they had... Read More ever had at a wedding. Seriously, my dad still talks about how tasty the chicken was, and I decided to put a photo of a waiter carrying the parker house rolls in my wedding album. Plus, the service was wonderful. The servers and the bartender were amazing, bringing out more food when people polished off their first helping, making INCREDIBLE cocktails, and just generally being courteous and fun and helpful. The space is really ideal for a simple wedding--we had 60 people fit very comfortably in the space, we used the fireplace area for the reception and later for the dance floor. We didn't have a budget for music, so we plugged an iPod into their sound system and we were ready to go! Plus, working with a restaurant meant that we didn't have to think about tables, chairs, linens, place settings, etc. They took care of all of that, and it was all lovely. At the end of the night they even boxed up our extra cake for us so we could have it for breakfast the next day.
---
Reviewed on

4/08/2017
Nikki G
Had a wedding at the Bristol this passed New Years Eve! It was absolutely amazing! Michelle and her team were there every step of the way and made everything so stress free. I literally did not have to worry about anything. They set everything up, made everything absolutely... Read More beautiful and really cared about the attention to detail. FOOD: my guest are still raving about the menu. The house potatoes, bacon, salad and of course the Cinnabons were literally to die for. The space was perfect for my 75 guest, and the industrial feel was everything I could have wished for. I rave about this place all day! Thankful for such an amazing reception. One I will never forget!!!!
---
Reviewed on

10/11/2016
Felicia K
We had our rehearsal dinner at the Bristol and I couldn't be happier. The food, the service and the ambiance were top notch. Many thanks to Michelle Gnau and Patrick. I highly recommend The Bristol.
---
Reviewed on

6/04/2016
Esther C
My husband and I had our wedding at the Bristol in November 2015. The Bristol was absolutely perfect. We had a 55-person wedding. The Bristol as a venue was the perfect space for an intimate wedding which is exactly what we wanted. The staff was so professional and helpful.... Read More They executed the decorations I planned out flawlessly and the service was nothing but the best. Elliot, the person in charge that night was on point. The care we received from the staff and Elliot was so great I didn't worry about anything and could just be in the moment. I had been a fan of The Bristol before I decided to pick it as a wedding venue, so I knew that the food and drinks would be delicious and they were. The family style portions were plentiful. My only regret is that I didn't eat or drink more!
---
Reviewed on

4/20/2016
Out of all the reception venues we looked into, the Bristol was really the perfect place for our 30-person wedding. The staff were very personable, the food was delicious (appetizers, cocktails, dinner, and the wedding cake), and we really felt like Michelle and the Bristol did... Read More their best to ensure we had the perfect wedding night. And we did! Throughout the planning process, Michelle ensured that we were satisfied with every detail we decided on. Her and the chef were even able to bring in an out-of-season dish we had requested. Overall, there is nothing bad I could say about our experience. Every aspect of our wedding reception at the Bristol surpassed our expectations and perfectly fit our personality. We wanted an intimate, rustic, and beautiful wedding reception and that's what we got. The Bristol ensured that our reception was not just a party to entertain guests. Most importantly, the Bristol gave us an opportunity to share an experience with our family and loved ones that truly represented me and my husband's relationship and our life in Chicago.
---
Reviewed on

4/19/2016
We planned our June wedding here and could not have been happier! I started looking for a smaller venue and found myself really attracted to the Bristol. Aside from a few prior very positive lunch and dinner experiences with them, I discovered that they have a second floor that... Read More they will rent exclusively for parties/weddings that we found a perfect fit for our needs. Every step of the planning with them was a fantastic experience! When I first met with their event planner, I immediately got the impression that the group running this restaurant truly relish in providing great hospitality. Every question I had was met with enthusiasm and a true willingness to make every detail I could imagine possible. (Can you light the fireplace in June and crank the air- conditioning during our ceremony...? Sure!, Can I hang tree branches from your ceiling and string lights from them..? Sure!) In addition, they were extremely willing to work within our budget. They never made us feel like our monetary restrictions were an inconvenience, and came up with a lot of suggestions for the dinner as well as our alcohol package to help us get the most for our money. Our wedding day here was nothing short of amazing. The staff at the Bristol made everything look so beautiful and easy. Michelle Gnau, their event planer, was lovely to work with. The final menu that was presented to us was thoughtful, seasonal, and delicious. They served the meal family style so that everyone could eat communally and enjoy all of the main course options! They also provided additional food upon request. We received so many compliments on our menu and on the abundance to eat! In addition, for a very reasonable price their pastry chef made a gorgeous lemon and fresh strawberry preserve filled wedding cake with cream cheese frosting! Again, absolutely amazing and a refreshing change from traditional sugar sweet wedding cakes!! In addition to our great experience with planning (and eating!!), the staff did a lovely job setting up all of our decorations and lights! Since we wanted to save money by not hiring an actual florist to set up our table arrangements, the staff at the Bristol offered to make them for us! The finished product was perfect and honestly one less thing that I had to worry about the day of our wedding! We would highly recommend the amazing staff at the Bristol. Their event coordinator Michellle is a gem to work with as well as our dinner coordinator Elliot. I honestly could not have picked someone more amazing out myself to manage the dining room! Elliot was prompt, friendly, and very quick to make any request come to life. In an industry where hospitality can be so lacking, Elliot was a fantastic reminder that there are still awesome, passionate people out there giving amazing service! There was not one single request that went unmet and we really appreciated the Bristol for that! If you thinking of planning a smaller, more intimate wedding, definitely check these guys out! They will make everything perfect!
---
Reviewed on

4/13/2016
Bonnie K
Our celebration came off without a hitch. As a former caterer myself, I am always on the lookout for glitch. Michelle got all the details right, and smiled thru my know it all requests and questions.The staff and kitchen delivered delicious food and service. The food is why I... Read More sought out the Bristol, but when I saw how great the room was I was sold. The room set up is ideal. Private, a permanent bar and all equipment is included. The pricing is more than fair as well. Our party came off without a hitch as well as the surprise! Book an event there now!
---
Reviewed on

4/13/2016
Charissa T
I am genuinely happy to have picked The Bristol for our wedding reception a little over 8 months ago. The staff was wonderful (and Michelle), the service was exceptional, the space was intimate and the food was delicious. We didn't have dancing at The Bristol, but we did have... Read More both kids and adults in the space. The event was positively memorable for everyone. Both my husband and I love to eat here when we can. We never had a bad dish or drink and the shared servings are always ample. They cater well to diverse foodies from people with specific allergies, pescatarians, vegetarians and carnivores. I've been in the Bucktown area for over a decade so I'm not a stranger to other venues in the area. I highly recommend this place—but note that their basque cake is not to be skipped!
---
Reviewed on

4/12/2016
Last August my husband and I choose to get married at The Bristol and we couldn't have been more pleased with our experience!! We had a very small wedding, less than 50 people and so when researching venues we wanted to find a place with a relaxed atmosphere, good food, good... Read More cocktails and excellent customer service and The Bristol absolutely fit all our criteria!! The event coordinator was extremely helpful!! She was always flexible with meeting times and would return my emails immediately. We were allowed to bring our own flowers and desserts. Our wedding day was amazing, everything went smoothly, the staff was so amazing and friendly. All our guests loved the food and drinks and complemented us on what a nice evening we planned. My family loved the food so much that we went and had dinner there 2 days after our wedding!! Anyone who is looking to have a small no fuss wedding with amazing food and drinks should seriously consider going with The Bristol!!
---
Reviewed on

4/11/2016
We hosted our son and daughter-laws rehearsal dinner at Bristol's in October. The atmosphere was a perfect setting for a magical evening. Everything was exceptional !! The food, drinks and service were over the top. We would for sure host another party at The Bristol!
---
Reviewed on

4/11/2016
Jody H
Our daughter and husband had their rehearsal dinner at the Bristol and loved it so much, that 1 year later, we hosted a baby shower for them there as well. 2 very different types of events and 2 wonderful experiences! The upstairs room is great, very open with a great bar, and... Read More restrooms conveniently located. We were at full capacity for the dinner, and everyone had a great time. The food is served family style and is excellent, very farm to table. For the shower, we had a much smaller number, but was still very intimate and the brunch menu was yummy. Service here is an A+. They will work with you on pretty much anything. I planned everything over the phone with the events planner, Michele Gnau who I knew would not be there on the day of, but no worries, everything was as promised! The wait-staff was fabulous, and worked to make sure all the guest were happy. Over-all, a great experience!
---
Reviewed on

4/11/2016
The Bristol planned and executed an excellent Wedding Rehearsal dinner for us....The food was excellent and the service we received from the staff was great !!! The Bride and Groom to be and all of our guests had a wonderful time at The Bristol !!!
---
Reviewed on

4/11/2016
My husband and I had a great experience at The Bristol. We took a different approach to our reception and hosted a brunch for our friends and family. Everyone loved the idea, and we received so many compliments on the delicious the food, and the amazing room. Everyone at... Read More The Bristol was easy to work with, and it was a stress-free planning process. The staff was responsive to our questions and requests -- we could not have asked for a better experience.
---
Reviewed on

4/08/2016
Tracy R
I had the pleasure of hosting an event at The Bristol and it was an incredible experience. I worked with Michelle to schedule everything and one of the best parts of the experience was their willingness to go the extra mile as well as their flexibility with change of plans. The... Read More staff at the event was pleasant and helpful. The private bar, bathrooms, and dance floor made for a truly unforgettable evening. Thank you very much again for everything!
---
Reviewed on

4/08/2016
My husband and I held a joint graduation party in May of 2015 for 2 of our sons; one graduating from college and one from high school. We had about 30 people of all ages. From the first phone call to the end of the evening, our experience was outstanding. Michelle and her... Read More staff were extremely responsive and helpful in the party planning. They were accommodating of our requests. The room was lovely and looked beautiful, despite an unusually dreary May evening. We had a private bar with great cocktails and beer choices and a very fun and engaging bartender. And most of all...the food was wonderful. It impressed even my nephew that considers himself quite a gourmand. I would highly recommend The Bristol for a private party for any occasion. Looking forward to my next graduation so we can do it again.
---