Home

The Butter Stick Bakery
Details
Cake Accessories, Cake Tastings, Cakes + Desserts
Contact Info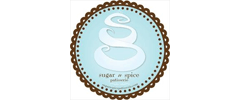 Baby shower cake & cake pops
Reviewed on

1/24/2013
emily M
Stephanie has been wonderful to work with! She provided the beautiful cake used at my baby shower, which was a real hit. I also ordered adored school themed cake pops for teacher appreciation week at my kiddo's school. They were adorable & yummy! Everyone was super impressed... Read More with how cute & detailed they were. I'm currently working with her on a cake for my daughters 13th birthday celebration & know it's going to be amazing! - Boerne, TX
---
FANTASTIC SERVICE & BEAUTIFUL CAKES!!!
Reviewed on

11/09/2012
Kassie A
Stephanie did an absolutely fantastic job with our wedding cake and my Groom's cake pops! There wasn't any thing that Stephanie said she couldn't do. She was very professional when we did our cake testing and very knowledgeable of her products and about weddings. She always... Read More answered my emails within 24 hours. As a bride you don't want to deal with unresponsive vendors. I didn't have this problem at all with Stephanie. Her cake flavors are delicious and she let us do a different flavor for each tier and she made custom cake pops for my Groom. She made us a 3 tier cake that could feed approx. 150 and 60 cake pops and I feel like the price was very reasonable. She had no problem driving out to deliver the cake either. I give Sugar N' Spice Patisserie an A+++++! :)
---
I was SO excited for the cake!!
Reviewed on

11/08/2012
Samantha W
We found Sugar 'N Spice Patisserie through our venue's preferred vendor list. Stephanie's cake was actually the only cake we ever tried...we loved it so much we decided to book her right away. She accommodated a meeting with us early one Saturday morning (when we asked her the... Read More night before!) with the flavors we wanted to try. Past a certain amount of flavors, she charges a few bucks for extra tastings, but she ended up waiving us of that fee. We loved the lemon and red velvet flavors so much, that we decided to go with both! I wanted 2 cakes, one 3-tiered and one 2-tiered (each with one flavor), and she accommodated my vision perfectly. The florist left the flowers on the cake table, and she placed those for us as well. Because she was a preferred vendor, she did the delivery and set up for free. She charges by the slice, and she was definitely the most cost efficient baker we found. Everyone loved the cake (it was all gone by the end of the night!), and they turned out beautifully. Sometimes I had a little trouble getting responses by email, but texting was always quick and easy!
---
So glad I DID NOT book this vendor
Reviewed on

9/17/2012
Michelle C
After reading the other reviews on here, I truly think they are fake. Ladies, avoid the frustration and ignored emails. They will only create further stress in the rest of your wedding planning. I had been communicating with Stephanie via email for about a week, her replies... Read More as far as the price and design were short and rude, but it was such a steal I figured I could handle working with it. I asked her where I could send the deposit to and she never answered. My wedding was quickly approaching, about 3 weeks away and she didn't reply. Email after email, calling everyday, NO ANSWER. I think the only thing that would have been worse is had she accepted the deposit and just not brought me a cake on my wedding day. Everything happens for a reason, but when you don't have time on your side, it's extremely frustrating. And I know I'm not the only one she ignored. Yelp reviews say the same thing. AVOID at all costs.
---
AMAZING CAKES!
Reviewed on

11/19/2011
Amber L
I was very impressed with Stephanie from Sugar 'N Spice Patisserie. We met several times over the course of wedding planning, and she was a very kind, sweet, and really cared about her work and her clients! She seemed very passionate about baking, and it showed on our... Read More wedding day, October 22, 2011 at Texas Old Town. Her cakes were absolutely DELICIOUS! I am still hearing about our wedding cakes from guests and family! We chose Lemon Supreme and Pineapple Coconut for the Bride's Cake, and Classic Chocolate and Peanut Butter Extreme for the Groom's cake. The designs were almost perfect. The grooms cake was smaller than we thought, but worked out perfect for the amount we had. We requested for a camo cake with the words "The Hunt is over" on it, and it was perfect. Great taste, great look. The bridal cake was perfect. The color was supposed to be taupe/khaki color, however it had a pink tint to it. It wasn't an issue because the hall was dark and you couldn't really tell, and the taste made everything just seem miniscule because it was so delicious. We requested molded chocolate stars and swirls gradually going up the cake, and that part was perfect. I was very impressed. Make sure you do samples with her, her samples are amazing. Great tasting cupcakes, that are to die for. We had an amazing amount of cake leftover, and none of it went to waste. Thanks Stephanie! Exceptional Quality, Service and Value!
---
Stephanie is amazing!!!
Reviewed on

4/18/2011
Anna S
My husband and I truly shopped around to multiple cake vendors before choosing Stephanie with SugarNSpice - a choice made easily because of quality, taste, flexibility, creativity and MOST IMPORTANT price point! It was truly amazing to meet with someone who was eager to make you... Read More happy by customizing colors, designs and flavors. We had an orange ginger cake layer and an caramel cake layer and both were delicious. we are so happy with our wedding cake. thank you!
---
AMAZING!!
Reviewed on

11/01/2010
Darcy C
Our cakes were definitely a highlight of our evening! We got many many compliments on overall design and taste. We went with a butter pecan cake with cinnamon icing and it was soo delicious. Our grooms cake was german chocolate and also fantastic. I truly recommend sugar n spice... Read More to all of our friends. We got married in february and I have used them twice since our wedding for a friends bridal shower and a bachelorette party as well. Her cupcakes are also AMAZING!
---
Delicious, Amazing & More
Reviewed on

8/09/2010
Maddie S
The cake was delicious. Looked AMAZING and was exactly what we asked for. She was punctual and much more. I can't wait to eat our cowboys helmet at our one year anniversary! =D
---
wonderful vendor!
Reviewed on

5/19/2010
Jen B
I used Sugar 'N Spice Patisserie for my wedding in March 2010, and they were wonderful! Stephanie (the owner) was very professional and always quick to get back to me. She had so many great cake flavors to choose from, it was hard to pick just one! She was very receptive to my... Read More ideas and had so many of her own to suggest to make our wedding special and unique. Her attention to detail is amazing. I whole-heartedly recommend using this vendor for your wedding or any event! (I saw some of her other work and wish I had gotten my bachelorette party and bridal shower cakes from her!)
---