Home

The Chapel at St. Aloysius
About this Vendor
The Chapel at St. Aloysius
Built in 1922, The Chapel at St. Aloysius is a beautiful Gothic stone structure with a rich history. While the chapel was originally Catholic, today brides and grooms of all different faiths celebrate their marriages here. ​ This elegant venue features well-preserved stained glass windows, a golden peaked altar, viewing balcony, seating for 320, and modern amenities for comfort and convenience.
Amenities + Details
Amenities
Bridal Suite

Indoor

Ceremony Area

Handicap Accessible

Liability Insurance

On-Site Accommodations
For more details about amenities, please message the Venue.
Non-Religious Ceremony, Religious Ceremony
Historic Venue, Church, Religious Setting
Contact Info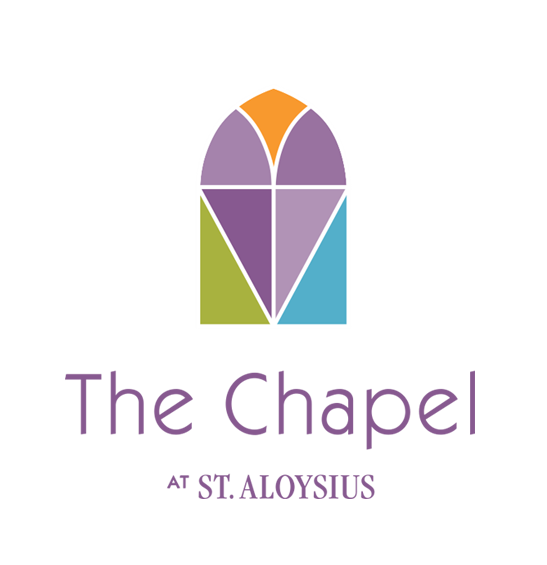 Reviewed on

12/10/2017
Kaitlyn S
When we were deciding on where to have our ceremony, we both agreed that we wanted the feel of a church, without the restrictions on who could marry us or how the ceremony was run. St Aloysius was perfect for us! Debbie is so organized and helped us create a perfect day.... Read More Kaitlin was also very helpful in helping the day run smoothly. The chapel is gorgeous, and created the feeling of an intimate ceremony, while comfortably seating all of our guests (~200). We had minimal additional decorating to do. Debbie and Kaitlin worked easily with our other vendors to ensure that everything would run smoothly, and they were also very flexible with us when we needed to make some changes with timing. St Aloysius is the perfect venue if you're looking for a unique and personal ceremony, with the feel of a gorgeous church wedding!
---
Reviewed on

10/05/2017
Liz D
Awesome venue for a church wedding! Kaitlyn was fantastic, easy to work with and helped keep everything going for the rehearsal and wedding. Highly recommend this gorgeous venue!
---
Reviewed on

5/16/2017
Bright A
A+! This venue was exactly what my husband and I were looking for! It was beautiful and Debbie and Amie helped make the day run smoothly. We had 200 guests in the chapel (definitely room for more) but it still felt nice and intimate. I loved that we were able to get the look and... Read More history of a beautiful church and still make our own selections for the music and officiant. I would definitely recommend St. Aloysius!
---
Reviewed on

4/11/2017
Lauren J
We had a perfect wedding day thanks to the wonderful staff at St. Aloysius! Debbie was beyond amazing when planning our wedding day for over year. She was very helpful and professional. We enjoyed getting married in a venue that had the church feeling without having to be a... Read More member. Our day of coordinator, Amie made everything run smoothly and perfectly for our rehearsal and wedding ceremony. We had a 5:30 ceremony time and Amie helped us stay organized for everything to run on time. I would do it all again and thank Debbie and Amie for making our wedding day a dream come true!
---
Reviewed on

1/05/2017
Kelly B
St. Aloysius is by far one of the most gorgeous chapels I've ever seen. I love Catholic Churches, but didn't think I'd be married in a church with such amazing characteristics since I'm not Catholic. This non-denominational rental venue provided the best of both worlds. Debbie... Read More and Dawn (day of attendant) were both wonderful to work with and made sure all of my questions were answered and provided for an incredible ceremony.
---
Reviewed on

11/14/2016
Kerri D
Absolutely perfect little chapel for a wedding ceremony! It is so beautiful and quaint - perfect for our guest count of ~220. Everyone could hear us say our vows - unlike in those overly huge chapels - and the music sounded so lovely with the acoustic quality of the chapel.... Read More Debbie and Amie made the whole planning process so easy - we couldn't have been happier!
---
Reviewed on

7/31/2016
Molly M
The chapel is so beautiful and gives you the church feel for anyone who is wanting a Christian type ceremony but not wanting to go through the hoops of having it at a church. Debbie and Julia were wonderful to work with and did a fantastic job with the planning, rehearsal and... Read More wedding day. My wedding ceremony was on time and went beautifully. We got all of our pictures done with time to spare and were so happy with our choice of getting married there!
---
Reviewed on

7/05/2016
Kaitlin B
Stunning church and top notch planning assistance! Our wedding pictures are beautiful and had to do little to no decorating. The church comfortably sat all approx. 300 guests.
---
Reviewed on

10/02/2015
Lauren H
St. Aloysius Chapel is a beautiful and quaint church. Any demonination can be married there and you can use your pastor. We fell in love with it from the second we walked in. Debbie was so helpful, leading up to the wedding, and made the planning process smooth. Amie was our... Read More coordinator, for the day of, and she was wonderful as well. They have a beautiful courtyard too. We couldn't have asked for a more perfect church to be married in.
---
Reviewed on

8/08/2015
Katie S
Debbie is the best to work with! She has made this process much more enjoyable. She is organized and willing to go above and beyond to help in any way!! I highly recommend!!!
---
Hidden Gem!
Reviewed on

6/29/2015
Katey B
My husband and I are not catholic but wanted the opulence of a cathedral to keep our church wedding dream so this rental space was great. Everything looked perfect and I enjoyed working with the main coordinator Debbie throughout the planning but once the night of the rehearsal... Read More arrived, I was disappointed to find that a new person, Amy would be working with us from then on. She spent the whole rehearsal arguing with our minister because he wasn't running it the way she was used to and even talked badly about him to my bridal party! I tolerated her for the duration of the wedding and had a beautiful day anyways but I hope she has a better attitude the next time she runs a rehearsal.
---
Great experience!
Reviewed on

1/08/2015
Kimberly S
We had a wonderful experience with St. Aloysius Chapel! I felt very involved with the planning and Debbie was very easy to work with and accommodating. It is a gorgeous chapel and we were able to personalize our ceremony and make it unique to us. The entire building has a very... Read More traditional feel with lots of character and great places for photos! We felt very comfortable and at home here and we would recommend it to anyone looking for the perfect ceremony location.
---
Larry
Reviewed on

1/07/2015
Our son and daughter-in law were married at St Aloysius Chapel located on Reading road in Cincinnati Ohio, this past September 2014. Since we were all from out of state, it made planning a wedding a bit complicated. We are extremely grateful for Debbie Buerger, the Manager of... Read More St. Aloysius Chapel. Debbie was very professional, but personal , and made sure every detail was covered. She answered all our questions, and if we needed to make any changes, she made sure it was completed. After months of planning, the big wedding day arrived. Debbie had provided a wedding coordinator for the wedding rehearsal, and the day of the wedding. She helped everything go on without a glitch. The inside of the chapel is gorgeous , just as shown in the pictures. The weather was perfect. At the wedding reception, several of the guest kept commenting how beautiful St. Aloysius Chapel is, and if they had a son or daughter getting married they would choose to be married here. We would highly recommend using St Aloysius Chapel if you are planning your wedding. We are grateful we chose St. Aloysius Chapel, and were fortunate to have Debbie making sure this was a special day.
---
--Hidden Gem--
Reviewed on

12/30/2014
Jessica Sohn T
OMG! This chapel is truly a hidden gem in the middle of Cincinnati. The ambiance gave me a feeling of olde world charm of a traditional catholic church by providing an unimaginable gorgeous alter, sky high arches and exquisite stained glass windows. While viewing the chapel... Read More I was just left in awe by how a chapel being built in 1923 could: 1)fit 320 people 2)have such an elegant atmosphere 3)be nondenominational. All of these were directing by Debbie, the rental manager, who was very nice and so accomodating. She was able to help me with all of my questions and concerns. Debbie went above and beyond to help me with last minute issues. NOTE: All glowing words aside I know that while I am getting married I am helping with an important charitable cause. The chapel's old orphanage now turned school helps the youngesters first hand.
---
Gorgeous Chapel & Wonderful People!
Reviewed on

12/26/2014
Rachel S
I was married in St. Aloysius Chapel September 20th. The chapel is extraordinary! If the historic look and feel is the aesthetic you're going for, then I highly recommend checking out St. Aloysius! It's non-denominational so you can make the ceremony your own, which is what I... Read More did. I wish I could post photos from the ceremony to show how truly beautiful this venue is. I cannot recommend it enough! From the start, Debbie was a treat to work with. She is very warm, and goes out of her way to accommodate in any manner she can. We were originally scheduled for an early ceremony, but I asked if there was any way possible for us to move to a later time, and Debbie made it happen! I think that one of the most important characteristics a vendor should have is the willingness to communicate...even over-communicate if necessary. Debbie never kept me in the dark, and it gave me a sense of order amid chaos. Visit St. Aloysius to see for yourself. I don't want to sound like a cheesy sales person or anything, but I just had the most wonderful experience and want to share with everyone I can!
---
The Chapel was absolutely beautiful
Reviewed on

11/18/2014
Amber S
The Chapel was absolutely beautiful and Debbie, the girl who we booked through was very helpful every time we spoke. She answered all my questions and was very helpful in the planning of the wedding. I thought the price for the chapel was a little high, but overall it was... Read More beautiful and everyone talked about how gorgeous the chapel was.
---