Home

The Dance Pavilion
About this Vendor
"Love is a friendship set to music"
Knowing that every couple has their own dream and budget, we have several packages to chose from to make this a custom dance experience for everyone involved. We invite you to come share the joy of dancing with your loved one in our premier dance studio. Our professional and knowledgeable staff will guide you through the basics to make learning fun and enjoyable.
Details
Classical, Country, Dance, Disco, Jazz, Latin, Polka, Pop, R&B, Rock

Contact Info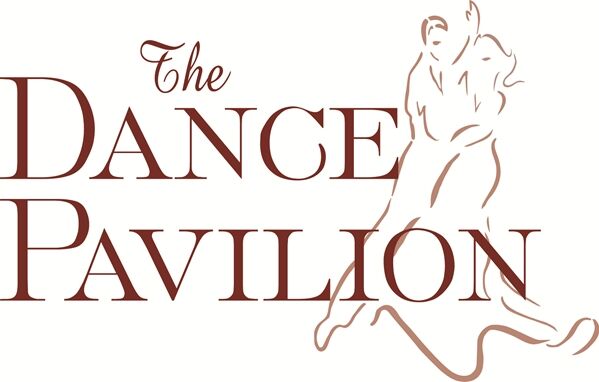 Reviewed on

3/06/2017
Chelsea S
My parents and my husband and I split the 10 lesson package prior to our wedding. Lindsay is phenomenal! We had such a great time, learned so much, and felt so relaxed the night of our wedding. She personalizes the lessons to you and your style and knows exactly how to make you... Read More comfortable every lesson. We highly recommend Lindsay and The Dance Pavilion!
---
Reviewed on

3/04/2017
Patrice M
We took lessons at the Dance Pavilion prior to our wedding. Lindsey was an excellent instructor. She choreographed a dance for us using a song we selected. We learned so much and had a wonderful time not only learning THE dance but learning TO dance together. The Dance... Read More Pavilion family was very welcoming and there was no pressure to buy more classes.
---
Reviewed on

10/26/2017
Carli S
Best money spent and an absolute MUST for anyone and everyone! Not only newlyweds but any boy, girl, man, women, should take a dance lesson in their lifetime at Dance Pavilion. It is THE place to do so. The venue itself makes you feel like a pro and the instructors are the real... Read More deal. We had the opportunity to learn the tango from Lindsay. I cant say enough how dedicated she was to crafting and perfecting our dance. Even better that she's super cute, fun, and friendly! No matter what stage in life or how much time you have to practice the Dance Pavilion leaves you feeling comfortable and confident. We had a song in mind that we wanted to be our first dance and BOOM within that same lesson Lindsay had a routine perfect for us. The whole staff is amazing, Kiyana and I believe the owner, especially. They always have a smile on their face. You can tell the staff truly loves what they do and couldn't take better care for their customers than they already do. We enjoyed the experience so much that we look forward to a time where we can pop in weekly and take a lesson here and there because there is no better way to feel the love and connection that dance brings out in all mankind. It really is that kind of an experience at Dance Pavilion and easily reminds you of the finer things in life.
---
Reviewed on

10/25/2017
Katie L
My husband and I signed up for 15 lessons prior to our wedding. Lindsay Gale coordinated a completely unique routine to our song of choice and it was ABSOLUTELY perfect! We felt super comfortable and had a ton of fun putting it all together. Honestly, the experience and time we... Read More got to spend together while doing it was well worth it. We even had some extra lessons after our routine was memorized to learn the Rumba and the Hustle--both of which we did at our reception for fun. We can't wait to go back and learn some new dances; we have only positive things to say about the Dance Pavillion & Lindsay :)
---
Reviewed on

10/24/2017
Lizzy F
My husband and I always joke that we are from the Footloose town, so when it came to our wedding day we were more than a little apprehensive about our first dance. We knew we wanted to take dance lessons and after a little research we ended up with the three lesson class pack... Read More from The Dance Pavilion with Lindsay. Simply put, Lindsay was a delight to work with. She was fun, enthusiastic, flexible, and completely receptive to what we were hoping to achieve. She made us feel comfortable and coordinated, which was seriously no small feet. Initially, our only goal for our first dance was to get through it, but by our wedding day, we were actually looking forward to it. Our first dance turned out beautifully, and most importantly, we were relaxed and just able to enjoy the moment together, and for that we are so very thankful!
---
Reviewed on

10/24/2017
Marcie H
My fiance and dad signed up for a three session package to learn our dances for our wedding. Kiyana was absolutely amazing and made this experience so much fun. We learned our dances and feel a lot more comfortable to preform them at our wedding! I also enjoyed the bonding time... Read More with my dad, and will cherish this experience forever.
---
Reviewed on

9/20/2017
Stephanie M
My dad & I and my, now, husband & I split a 1o session package. Lindsay was so wonderful to work with! She put together a dance for my husband and I for our first dance. Neither of us really knew how to dance before, so she worked with us and created the perfect routine for our... Read More first dance as husband and wife. Now for my dad & I, she not only choreographed a dance, but she pieced together music for a fun surprise dance! Our dance consisted of the songs "I Loved Her First", "Footloose", & "Thriller". She got the timing down just right and taught a dance that definitely surprised everyone at our reception. The entire staff at The Dance Pavilion was so welcoming and wonderful to work with. They were all very encouraging and made us feel at home. Whether you are looking to take lessons for your wedding, a wedding, or just for fun, The Dance Pavilion is a wonderful place to go!
---
Reviewed on

9/14/2017
Teague S
My now-husband and I took three dance lessons with Lindsay before our wedding and were incredibly impressed with her ability to balance fun and instruction. In just three sessions she helped us to learn an impressive routine that was a lot of fun to perform. We scheduled our... Read More sessions on Friday evenings and had so much fun that it felt more like date night than lessons. We would highly recommend Lyndsay and the team at the Dance Pavillion!
---
Reviewed on

7/11/2017
Tara C
The Dance Pavilion was truly wonderful to us! We wanted a choreographed first dance that included our entire bridal party (12 people/6 couples). Lindsay worked with us to create a schedule that accommodated all 12 members and did a phenomenal job of choreographing a dance to... Read More our song that involved everyone, all for a very reasonable price. Our dance was truly beautiful and unique, thank you Lindsay and The Dance Pavilion team!
---
Reviewed on

6/07/2017
Dave C
We took lessons at the Dance Pavilion with Lindsay Gale. She was incredible, very patient and upbeat. She help us make our first dance a great success. THANKS Lindsay!!
---