Home

The Dandelion Patch
About this Vendor
Service, Selection, & Style Since 1994
In this time of increasing technology, receiving a custom invitation in the mail is like receiving a work of art. "Coming into The Dandelion Patch is like going to a girlfriend's house", says owner Heidi Kallett. "We'll make you feel comfortable and give you our honest advice."
Details
Custom Invitations, Wedding Invitations, Invitations + Paper Goods
Contact Info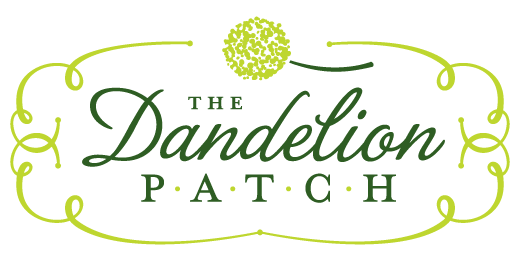 111 Church Street, Vienna, VA
Loved working with Laura!
Reviewed on

6/25/2013
Margo M
Laura was absolutely amazing. She helped create the most beautiful invitations. I wasn't quite sure what I wanted and she made the best work and I couldn't have been happier!!
---
Loved our programs!
Reviewed on

3/03/2013
K V
Dandelion Patch helped me create unique ceremony programs. We had significant time constraints with how quickly the wedding was coming up, and the company truly pulled through. They were quickly able to translate my ideas to a workable product and easily took suggestions to tweak the existing product to make it perfect. They even left room on two sides for me to attach personal letters written between my husband and I for one another. It wound up being a beautiful tri-fold and it definitely added a personal touch to our Catholic wedding ceremony.
---
Beautiful Wedding Stationary
Reviewed on

1/21/2013
Elizabeth S
Julie from the Dandelion Patch helped us choose our beautiful wedding invitations. She made the process really simple and fun- it was one of our most fun and least stressful decisions of wedding planning, and we had such a beautiful result. Julie listened to what we were looking for and helped us narrow down our options from the extensive collections they have to choose from. Julie also had great advice when it came to choosing colors, and was very patient through lots of questions and multiple proofs. We also got 'Thank You' notes through the Dandelion Patch and had them do the calligraphy on our invitations. We were very pleased with all of it. I would highly recommend the Dandelion Patch!
---
Impressed!
Reviewed on

8/13/2014
Angela B
I had 2 friends who purchased their wedding invitations at a different Dandelion Patch. This location was more convenient for us however. I made an appointment for Sunday on the Friday before hand. Easy email conversation and was happy to get such a fast appointment. We got there and was met by the manager Randyl. She sat us down, explained a couple things about how they run these type of things and then asked us what we had in mind. At this point we just kind of stared at her. We didn't really know how to express what we wanted, we just knew things we didn't like. She wasn't phased and showed us some books. She asked us some questions when we came across things that made us pause but otherwise just let us look. After a few books she declared she had an idea of what we were looking for based upon our comments and what we had paused on. She then brought us a book which had a couple invitations we just loved. My fiancee and I were super impressed by her ability to take the itsy-bitsy amount of info we had given her and directed us to perfect wedding invitations without us having to spend 3 hours in the store going through every single book. After that she drew us up a cost spreadsheet, told us about the discount for wanting to order so far ahead of the wedding, and then sent us on our way. I was impressed she didn't try to pressure us into buying the invitations right then and there. We absolutely plan to go back and purchase the invitations she found for us as soon as we agree on how many we need. I highly recommend the Dandelion Patch and Randyl.
---
Gorgeous!
Reviewed on

12/05/2013
s t
The staff here are extremely helpful and friendly. They respond very promptly and are very good at what they do. They have so many ideas on designs and are experts when it comes to wedding invitations. They have a wide selection and will give you pointers on how to save money when ordering invitations from different companies. However, I think they are a bit overpriced for what they charge for their own services, but they will definitely do a professional and excellent job.
---
Excellent!!
Reviewed on

11/15/2013
Anna K
We originally made an appointment at the Dandelion Patch to look at invitations and ended up coming back to order with them as we weren't able to find as big or as beautiful of a selection anywhere else. Their staff was super helpful and always friendly and polite. Their guidance and advice throughout the whole process was helpful even in terms of where to cut costs to stay within our budget and in designing other day-of paper products (ceremony programs, table numbers, etc.). They are on the pricey side, but in the end, we are so happy with our final products and everything served as wonderful keep sakes, too. We are so happy to have worked with the Dandelion Patch!
---
Suprisingly Affordable Stationers
Reviewed on

10/27/2013
Ntina K
We ordered all our "day of" materials from the Dandelion Patch - escort, menu and favor cards, favor tags and thank you notes. I was pleasantly surprised to find how affordable they were and even more impressed with their willingness to help a clueless bride figure out what she wanted. They presented great options in a variety of price ranges and in the end provided beautiful finished products. The only thing that keeps me from giving them five stars were some errors in the products at delivery (tags weren't hole punched, spacing error in a return address). But in both cases they immediately worked to correct the issue and make sure I got exactly what I'd ordered with as little inconvenience as possible. I'd definitely use them again for future event needs.
---
Expensive but beautiful
Reviewed on

10/03/2013
Catherine B
Our invitations were a bit expensive because they were customized. The Dandelion Patch was able to deliver a complicated and beautiful design.
---
Beautiful Save the Dates
Reviewed on

5/09/2013
Emily H
They were great to work with, the finished product came out beautiful! Very expensive though.
---
High quality
Reviewed on

12/14/2012
Jenn W
I was very happy with our wedding inviations from the Dandelion Patch in the Reston Town Center. Lindsay was straight forward with the costs from me from the beginning, and worked with me to create a beautiful invitation within our budget! She was very patient and helpful!
---
Go see Penelope!
Reviewed on

11/21/2012
name n
I am a designer and invites were incredibly hard for me to decide on-I never thought that would be the case! I looked locally and ended up making the drive up from Richmond tO Vienna and I'm SO glad I did! Penelope guided me in the right direction and helped me chose my gorgeous invites! I was so thrilled with the service and the products. They even addressed them for me--what a time saver! Just know--when it comes to wedding invites--you get what you pay for! I love letterpress and was so glad I paid the extra money for exactly what I wanted.
---
Jonathan is awesome
Reviewed on

11/05/2012
Katherine M
Working with Jonathan was wonderful. He knew all about the stationary, etiquette and always followed up on all his email and phone calls. Working with the Patch was a great experience. They were very accommodating.
---
Absolute delight!
Reviewed on

10/05/2012
Katie V
It was so such a good experience working with the Dandelion Patch (Reston location). They really listened to what I wanted for my invitations and were so knowledgable about the huge number of options their store offered. I primarily worked with Caitie who was an amazing delight. She was responsive in e-mails and never missed a beat with making edits to our proofs during our many back and forths. I wouldn't hesitate going to them again for any other paper needs I need in my future. Definitely a great store with a vast array of invitation looks!
---
Such a joy to work with!
Reviewed on

9/14/2012
Tiffany P
Got us exactly what we wanted and got so many compliments! Jonathan at Georgetown was awesome!
---
Best wedding invitations
Reviewed on

9/07/2012
Priscila R
My wedding invitations were amazing and perfect. I can't thank enough the sweetest and most patient person Tasha from The Dandelion Patch National Harbor! She is so experienced and helped me to find the wedding invitation of my dreams! She was always so understandable and I will cherish her forever! Thank you Tasha, for EVERYTHING you did for me to have THE wedding invitation! Thank you for taking such a great care and being so patient with me all the time.
---
Great inviations
Reviewed on

8/10/2012
Diane C
We had an ocean/beach theme for our wedding and the salesperson worked with us to achieve our perfect inviation whcih we created from scratch. Prices were reasonable and invites came on time as promised. My only disappointment was that they moved locations and failed to notify us. When we went to the store to pick up the invites, it appeared to be closed. After some panicking and calling, they informed us that they had moved three blocks down.
---
Bride
Reviewed on

8/09/2012
Kristen G
Overall we were pleased with the service we received. Unfortunately I think we were in a tough situation. We started with a representative who got moved shortly after we began working with her. We used the Dandelion patch for everything from save the date, invites, place cards, table names, thank you cards, etc. They are a bit costly and the proofing process is a bit time consuming. However, if you are quick to respond then it can be done in a timely manner. When given a timeline in terms of delivery it is true. You can not wait till the last minute as items are being shipped from far distances. While the quality is outstanding and we got amazing compliments had I not been in a time crunch due to work and illness, I may have taken the time to do some of this on my own. I will say the girls who work in the Vienna store could not be nicer. They are very sweet and are always willing to help, we happened to have a few mishaps as someone had my identical name and the moving of our original assistant. I am sure I will be back many a times for gifts and party invitations.
---
Nice invitations
Reviewed on

8/07/2012
K M
The store has a good selection, the staff were pleasant and easy to work with, and I thought the prices were comparable or even less than those I found online. I really liked my invitations and "day of" paper. Count your items though - they accidentally gave me significantly fewer of one item than the number I had ordered and we didn't notice until right before the wedding.
---
Nice and High Quality
Reviewed on

6/18/2012
erin s
Dandilion Patch staff were nice and helpful. The invitations turned out nicely but they seemed expensive compared to other options.
---
Very Helpful
Reviewed on

1/09/2012
Amy C
We had no issues whatsoever with our invitations. We made an appointment to select them and had 1:1 assistance during the entire process. We received a digital proof within 5 days. The invitations arrived ahead of schedule and the staff at Dandelion Patch beautifully tied the red bows that we ordered separately to save $$. Then, they printed our "favor" cards and had them ready within a day or two for just pennies. Highly recommended.
---
Beautiful Invitations, Service Lacking
Reviewed on

11/06/2011
Jenn H
We ordered our wedding invitations from the Dandelion Patch. We were very happy with the selection of invitations they had to chose from and really enjoyed our experience in the store. Once we ordered the invitations, the service went downhill and they were very slow to follow through with promises and respond to emails. Our invitations also came in wrong, but it ended up working out. Great selection, just need more attention to detail and better customer service!
---
Wedding Invitations
Reviewed on

10/26/2011
Elissa S
The team in Reston did a wonderful job on our invitations and place seating cards. We received so many complements on the invitations and it was a pleasure working with the team.
---
Perfection!
Reviewed on

10/05/2011
Elizabeth O
EXCELLENT customer service. Knowledgeable and super helpful. My invitations were beautiful and the definitely took care of me!
---
They lied to us repeatedly and we got burned!
Reviewed on

7/12/2011
Renee H
6/2/2011 What we were promised and what we got were LIGHTYEARS DIFFERENT! WE WERE LIED TO CONSISTENTLY! NEVER NEVER NEVER work with them on a custom invite....as for a wedding. They said that their own graphic designer would be good and would work with their printer...NOT!!!!! They took excessive time and then simply sent us a graphic that we found on line. After that, we found another graphic and they customized it and they assured us that it would print up perfectly....NOT! The pixels on the invitation were awful! And because of their delays we could do nothing about it. The print shop located in another state recognized that the graphic was a problem but there was not communication. And the worst of all is that payment was required when we first met with them..... over $1400 for 100 invitations! The invitations were delivered 42 days later! In addition, they did not have a feel for the proper timing of when a destination wedding invitation should be sent out. We contacted them after to request some sort of refund and they would not give us a penny! NEVER AGAIN DANDELION PATCH!
---
beautiful
Reviewed on

6/28/2011
Colleen S
Samantha was so helpful, she worked with me over email and our invitations were beautiful.
---
Send Message