Home

The DJ Company
About this Vendor
Serving All Of Upstate New York!
The DJ Company "When The Music Matters" The DJ Company provides professional, experienced DJ's, emcee's and event planning with industry leading lighting and sound equipment. With over 10 years in the business and satisfied clients ranging from The Finger Lakes to The Adirondacks, The DJ Company is Central New York's #1 DJ & Event Company! Weather you're looking for a low key, softly lit Classic Event or a Modern Motif with lighting options that will take your breath away our Professional Lighting Design Solutions make dreams come true! The options we offer keep us on the cutting edge of the Wedding Industry.
Details
Classical, Country, Dance, Disco, Folk, Hip-Hop, Jazz, Pop, R&B, Rock, World Music
Rehearsals + Parties, Ceremony, Reception, Wedding
MC Services, Recorded Music, Sound Equipment, Music, Planning, Audio/Visual Equipment, Equipment, Rentals + Equipment
Contact Info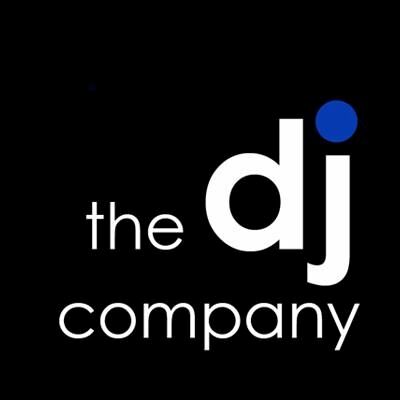 Reviewed on

11/08/2016
Corey D
Bobby, Good morning! Now that Chris and I are finally coming up for air again post-wedding, I just wanted to send you a quick note to say thank you. Really. Truly. The music you chose for our reception was exactly what we wanted, and we know that it *made* the wedding... Read More reception the fun, joyful celebration we wanted it to be. The music you provided created an inclusive environment so that everyone felt comfortable joining in on the dance floor, whether it was my 2-year-old niece or Chris' 91-year-old grandmother. The music made it a party where everyone was welcome to join in. You listened to us when we stressed it was a family-focused event, and you took our fuzzy vision and made it into a fun, exciting reality. I can't tell you the number of times that people came up to us during the reception, asking me (Corey) if I created the playlist (my friends know what a stickler I can be with music) - but I just told that you and I discussed what type of event Chris and I wanted - and you ran with it and gave us *exactly* what we wanted. The number #1 word people used to describe our wedding was fun. That's all Chris and I wanted - for the people we love to have fun, and it's due almost entirely to you. Thank you and please know that I will be singing your praises to anyone looking for someone who really takes the time to listen to what you want and creates a really fun party. Any of my friends/family getting married or looking for a DJ, you will be my #1 recommendation. Thanks again, Chris and Corey
---
Reviewed on

1/19/2018
Ben W
Bobby was fantastic. We had met him while setting up for another wedding at the reception venue we chose (The Genesee Grande Hotel). Since he was already familiar with the space and the staff there, I wanted to give him a go. He was very helpful when trying to figure out the... Read More timeline of events and how people typically do announcements. He was very professional but friendly and down to earth. At the reception, I wasn't too picky about the music and asked him to read the crowd and just play what he thought would keep the party going. It was perfect. Everyone had a fantastic time! I would recommend Bobby to anyone looking for a great DJ.
---
Reviewed on

1/22/2017
Jenna K
Bobby did a tremendous job with our wedding in every way! We met with him prior to the wedding and he took care of everything. He made our big day extra special with his attentiveness to detail and fun personality. We highly recommend The DJ Company to any couple looking to have... Read More a great time at their wedding reception! Thank You!
---
Reviewed on

1/02/2017
Desiree M
I have known Bobby for quite some time, he plays solo acoustic at a bar that I work at and also DJ's for some events we host there. Bobby is an all around outgoing guy, he is very easy to talk to, VERY easy to get along with and very professional when it comes down to business!... Read More We first had a meeting and he offered to meet wherever I would have liked, sat down and talked about every detail thoroughly. He made out a time line which actually helped us put into perspective was our hectic day was going to be like. I gave him a list of songs that I would like played at my wedding and the songs he didn't have, he downloaded to meet my needs. My husband and I had an outdoor wedding, with a large tent and about 200 guests. We only had one outside outlet which we were not pleased about due to all the things we had to plug in and make operational. Bobby brought his own extension cords and ours and made all of our electric worries go away! Along with a big mishap we had with the tent we rented, the sides they gave us, some were dirty and just did not look appealing, and the lights they strung up were not nearly bright enough to light up the huge tent we had. Bobby brought up-lighting which made the tent look amazing at night time and made it beyond bright enough for everyone to see all of my decorations and see each others faces! So all in all The DJ Company gets 5/5 stars and is totally worth hiring for your special event, you will not be disappointed. Bobby is a very loud and clear speaker, he can transition from one song to the next so smoothly and at the end of the night when his time was done and he was ready to pack up, of course we begged him to stay. And with no hesitation he stayed and played for another hour! THANK YOU, for helping make our day perfect and helping everything run so smoothly With all our love xoxo Desiree and Michael
---
Reviewed on

11/19/2016
Meaghan C
Bobby is a great guy! He did an awesome job at our wedding. The music was perfect and everyone had a great time.
---
Reviewed on

11/15/2016
Lindsey B
This is an amazing DJ company to work with! Bobby is very attentive throughout the whole event planning process. He's very helpful and knowledgable about every aspect we had to go over for my wedding. I wanted a DJ to be very detailed-oriented, listened to my needs for my big... Read More day, and extremely well-organized... he was all of these and more! If I could give him 10 out of 5 stars I would! Thank you so much Bobby and Amber!
---
Reviewed on

11/13/2016
Joseph J
Hosting a wedding 6 hours from our home in Massachusetts was not going to be an easy task. Between long drives to and from NY to calling and conducting interviews based on short descriptions from WeddingWire or personal websites, we knew that finding the right vendors was not... Read More going to be an easy challenge for our wedding. Fortunately, Bobby and The DJ Company eliminated all concerns we had with selecting a DJ for our special day. After the first phone call with Bobby where he described his background in sound engineering and list of upcoming events, we knew that we found the perfect DJ. From there, Bobby worked with us, via email, to review details about the wedding and the venue in Auburn. We were told to select as many or few songs as we'd like to customize our playlist. Bobby was also very flexible when it came to arranging meetings. With his adorable daughter in tow, we were able to hammer out most of the final touches to our wedding during a 45 minute in-person meeting. By the time of the big day, we had no concerns about the sound, lighting, or playlist. Bobby had it all under control. His calm and charismatic demeanor kept everyone at ease, and he was able to arrange and transition between our song selections seamlessly. Once the dinner plates were cleared, Bobby was easily able to get everyone out onto the dance floor. Even my 85-year-old grandmother was dancing to L.M.F.A.O.'s Sexy and I Know It! Again, we cannot recommend Bobby enough for your next wedding reception or private event. Best of luck with the business, Bobby! - Joseph & Jessica
---
Reviewed on

11/13/2016
Brenda D
There are no words that could express my gratitude to you! Thank you for all your advise to Brenda with the planning of the music for their reception. We had so many comments on how much fun everyone had. Thank you!! Brenda & Dave (Boonville, NY)
---