Home

The Emaline Ballroom
Book Your Wedding with The Emaline Ballroom
---
A BALLROOM IN LEES SUMMIT, MO
About Us
In operation since 2007, The Emaline Ballroom is one of the most prestigious wedding and event spaces in Lee's Summit, Missouri. Located in Jackson County, this venue is known for its elegant and spacious event spaces as well as its spectacular customer service and attention to detail.
Ballroom.
The Ballroom has a beautiful hardwood dance floor and neutral decor that will coincide with any additional decorations the bridal couple may be adding. It's large enough to accommodate up to 300 guests for a sit-down reception. Crown molding throughout the room, chandeliers and a stage all come together to make The Emaline Ballroom a sophisticated spot to host a wedding celebration.
Ceremony Space.
The Ceremony Space is another area of The Emaline Ballroom facility that can be used to make the marriage official. It can seat up to 200 guests comfortably. This space is designed with a long aisle down the center, complete with a bright white fireplace at the end. It's a fantastic room for a bride to make a dramatic entrance into, to make her way down the aisle for an exchanging of vows. If a couple wishes to be married outside, there is an outdoor ceremony space with a gazebo that can be used if the weather permits.
What You Should Know
There are two rooms available on-site for the bridal party to use before the ceremony. The Bridal Suite and Groom's Suite are comfortably appointment and great for getting photographs in. The Emaline Ballroom can be rented for four, six or eight hours at a time and additional hours can be purchased separately. A hosted bar service is available at the venue, using an outside vendor that has proven to be very popular among guests of past receptions. Security personnel will be required if alcohol is being served, depending on the head count at the reception. Bar packages can be tailored to meet the taste and budget of the bridal couple.
There is no catering available on-site; however, outside vendors can be arranged through the venue, as they offer an inclusive package to make planning even easier. Everything from the entertainment and the flowers, to the cake can be coordinated directly with one of the on-staff wedding professionals at The Emaline Ballroom. There is a fee to secure a wedding date, that is due when the contract signing takes place. There is also a damage deposit that must be secured.
Extra Perks
There is an outdoor deck attached to the ballroom that guests can relax on and there is plenty of parking available on-site. When The Ballroom is rented, the following items are included:
Chairs
Tables
Set up and take down
Linens
Table skirting
Projector
Microphone
From the Vendor
Lee's Summit's Premier Event Space
Elegant sophistication has always defined The Emaline Ballroom's approach to making every wedding an event to remember.The Emaline Ballroom's main reception area provides elegant amenities and flexibility to guarantee a flawless evening. Our Ceremony space gives the special sophistication for your ceremony to be as elegant or casual as you desire, with a Bridal Suite spacious enough for your entire bridal party, it's own restroom, makeup counter, full length mirror and even purse storage! The Groom has his own room to relax and prepare in. Our outdoor ceremony space gives a formal garden setting for your outdoor ceremony. Set your appointment to see why The Emaline Ballroom has been the choice for brides for over a decade!
Amenities + Details
Amenities
Bridal Suite

Handicap Accessible

Liability Insurance

Indoor

Outdoor - Not Covered

Reception Area

Wireless Internet
For more details about amenities, please message the Venue.
Bar + Drinks, Cakes + Desserts, Food + Catering, Planning, Rentals + Equipment, Service Staff
Contact Info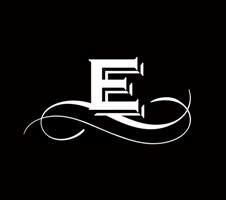 Reviewed on

5/02/2017
Santana S
This was the last place that was on my list for wedding venue's to look at, me and my now husband had looked at a several places and something about this place made as feel comfortable. We felt like we were at home and this was the place where we were are suppose to get married.... Read More I liked it because there was 2 different levels where I could have the wedding downstairs and the reception upstairs without having to flip a room or anything. The best part is Sarita, she makes life so much easier for you especially as a bride, you are already going crazy for all the time and planning you have done and then that last week is what is the worst. It's nice to have that one person in your corner who checks on you and guides you through that last week. As a bride you can't think straight and I can't thank Sarita enough for all the help, patience and support you provided for just me. Sarita you are truley amazing and amesome at what you do and I just wish you all the best and thank you so much for all the help and love you gave me, I needed it that last week and it was a blessing to have you there to help me! I would highly recommend The Emaline Ballroom for you wedding or whatever party you are having because you get top notch service. I hope to one day have my baby shower there!!
---
Reviewed on

10/27/2016
Karen W
Just want to thank Emaline Ballroom and Sarita for a beautiful wedding. The chapel and Ballroom were decorated beautifully. Sarita was amazing, she always had the right answers and solutions . The whole evening was perfect. If your planning your wedding you definitely need to... Read More go to Emaline Ballroom for your perfect wedding.
---
Reviewed on

9/30/2016
Brittany E
From the moment we toured this facility to the day of our wedding Sarita sold it 100%. Honestly if anything went wrong on my wedding day I didn't even know because the service was that good. The venue is beautiful and easily accessible. I literally couldn't have imagined it any... Read More other way! Thank you so much for making our wedding amazing!
---
Reviewed on

4/06/2017
nadiath B
We love the venue because it was very nice and very clean. We love the fact that we could bring our own caterer. Sarita was very helpful throughout the planing and the day off. No regret at all and we highly recommend this place.
---
Reviewed on

4/04/2017
Kimberlee J
Where do I begin? The Emaline Ballroom is beautiful; Sarita is wonderful! There are many venues out there, and I'm grateful I chose The Emaline. Sarita is a Godsend! She made everyone step of the way stress-free and was always there to answer my many questions! From start, to... Read More finish, I knew I could count on Sarita to make everything flawless. I would most certainly recommend for any event, large or small!
---
Reviewed on

3/07/2017
Katie V
Sarita was so organized and easy to work with during the long and stressful process of planning our wedding! She could answer our phone calls quickly and answer any questions we had immediately, which as a bride that was wonderful! The day of the wedding went so smoothly because... Read More of the direction she provided us and our guests throughout the day. The space was beautiful and flowed perfectly throughout our reception. She had lots of decorations on hand that we could use in any way that we pleased and was very flexible in allowing us to set up the day prior to the wedding. Our wedding was everything we could of dreamed of because of Sarita and Emaline Ballroom. We recommend Sarita and Emaline Ballroom 110% to anyone looking to hold an event there! Go book now!
---
Reviewed on

11/03/2016
Janet S
The Emaline Ballroom and Sarita where amazing and made my daughters wedding fantastic. Having the separate space to do both the ceremony and the reception all in one place but no rooms to flip made the event smooth and enjoyable. The facility met all our needs and more and... Read More Sarita was amazing to work with, she knew just when to step in and what we needed help with. The Emaline provided an amazing backdrop for the entire event. So glad we picked the Emaline!
---
Reviewed on

10/31/2016
arvelisha w
Lovely event space with tons of room to party. The highlight of the event was working with the incredible staff . Will definitely suggest this space to anyone who wants a beautiful event with amazing service.
---
Reviewed on

10/30/2016
Blaine D
Sarita was fantastic to work with! She made us feel comfortable and loved throughout the entire process. She helped keep the wedding upbeat and on schedule. I know my wife Tara enjoyed her interaction with Sarita, but overall you would NOT be making a mistake going with the... Read More Emaline and Sarita for your venue.
---
Reviewed on

10/30/2016
Alesa D
Sarita is fantastic. I had my rehearsal dinner at the E2 space and she took care of the decor and linens. Which made my job very easy as a bride. I just told her what I wanted and she took care of the rest. It was great. Although we didn't utilize the main event space it is... Read More very nice as well. I would definitely recommend Emaline Ballroom for any event!
---
Reviewed on

10/29/2016
Amy M
I am so thankful that we found the Emaline. Everything and everyone there was wonderful! We were fortunate enough to be able to book the entire building for our event. Everything was beautiful: the ceremony space, the gazebo, where we got some of our best wedding pictures,... Read More and the reception space. And I can't say enough about how terrific Sarita and her staff were! They took such great care of us and our guests. Sarita helped me coordinate vendors, timelines, pictures and all of those little details that every bride thinks she's ready for! She also saved the day when I realized that I had left the cake knives and champagne flutes at home! Our guests loved the location and the easy parking. I don't believe for an instant that I would have been as relaxed and as able to really enjoy my wedding had it not been for Sarita and the Emaline!
---
Reviewed on

10/26/2016
Sonia J
Love this place they were amazing, would highly recommend.
---
Reviewed on

10/26/2016
Chelsea W
Above and beyond Sarita made my day happen! Totally and completely so organized and professional, wouldn't want anyone else to help with me on such a special day! She rocked it, not one thing I could complain about. I'd refer a thousand times!
---
Reviewed on

10/25/2016
Melissa B
Emaline Ballroom was the perfect venue to have our wedding at! It was a beautiful space and the fall leaves looked perfect on the outside deck. The service was great and so helpful and we even got to use some of their decorations. We loved it and it was everything we wanted in a... Read More wedding. Thank you!
---
Reviewed on

9/27/2016
Ashley B
Owner was very tentative and helpful in helping me achieve the dream come true wedding for the bride and groom. Spacious and beautiful venue!!!!
---
Reviewed on

7/22/2016
The Emaline ballroom is definitely the place to have your wedding. My husband and I held our wedding as well as our reception there! Our wedding was great! It was everything my husband and I imagined and it wouldn't of been possible without Sarita's help. She did an amazing job... Read More with answering any questions my crazy family or I had! She met up with us alot to make sure that everything planning wise was going great and to make sure that she could do all she could to help! I loved having my wedding at the Emaline ballroom and I definitely recommend it to anyone who is looking for their venue! It's a beautiful place and they do everything to make the night go smoothly and as amazing as possible!
---
Reviewed on

7/16/2016
Rachel C
We had our wedding here and everything went perfect! Sarita was such a blessing to us. She is a hard worker, always willing to take on extra tasks. She truly cares about your experience and she made our experience so wonderful!
---
Reviewed on

5/08/2016
Kathryn
A wonderful venue and the perfect size for our wedding ceremony then reception. The staff was so helpful and went above and beyond to help me make the wedding day go as smoothly as possible!
---
Reviewed on

4/20/2016
Everything was just great. My Husband and I were met with great professionalism & an overall positive experience. We really appreciated all the help the Staff/Tonya showed us! It was great!
---
Reviewed on

4/19/2016
danielle n
The Emaline Ballroom was a dream come true for my husband and I. We had our vow renewal and reception there and it was absolutely beautiful. Sarita did everything in her power to make our day special for us and it was more than I'd dreamed of. I would most definitely recommend... Read More the Emaline Ballroom to anyone for any event.
---
The Emaline Ballroom
Reviewed on

1/03/2016
Our daughter and son-in-law were married a the Emaline Ballroom in December. The wedding was held downstairs in the chapel and then we headed upstairs to the reception. Our daughter wanted a small private family ceremony and the Emaline Ballroom was a perfect fit! The... Read More venue was spotless and tastefully decorated. We did not get to use the deck and gazebo, but it is a beautiful space as well. The bar and prep kitchen were up to date and immaculate! And then there was Sarita, the event manager, I cannot begin to say enough good things about her. She was so helpful, accommodating and always pleasant to work with. The morning of the wedding I told her she was officially part of the family. The Emmaline Ballroom is a wonderful place to hold a wedding or any other special event. We give it 5 stars!!
---
Incredible Venue!
Reviewed on

12/08/2015
Chuck S
We don't live in Lee's Summit but my wife and I had a wedding reception at The Emaline Ballroom and the staff was incredible to work with from start to finish. They were extremely flexible and offered suggestions for vendors that they have worked with in the past. The went... Read More over and above the call of duty and treated my wife and I like royalty. I would definitely host another reception/reunion/party at this venue again if I needed to. Only criticism is the sign on the road is a little hard to see. Lighting the sign would make it easier for people to find.
---
Absolutely Amazing
Reviewed on

10/20/2015
I was so impressed with the staff and venue. They were professional and friendly. Everything was just as we wanted! No hiccups. I would recommend them to anyone looking for a place to hold a reception of any kind. I'm sure we will use them again.
---
Megan Snow, Founder of the 5K Wedding Run
Reviewed on

10/20/2015
We hosted the first 5K Wedding Run on Sunday, October 18th, 2015 at the Emaline Ballroom. We had an AMAZING experience! Not only was the venue beautiful, but the owner and manager, Brad and Sarita, were both very supportive, kind and generous. We felt truly welcomed into the... Read More space and very fortunate to be able to host the 5K and bridal expo at the Emaline. If you are looking for a venue that has everything in one location, this is it! The lower level is elegant and can accommodate your formal wedding (this is where we hosted the bridal fashion show) and the main level is spacious and has every component you would need to have a fun and successful reception. We would highly recommend this venue to any bride, groom or even corporate planner looking for a venue to host a holiday party or other corporate event.
---
Pompey wedding
Reviewed on

10/20/2015
The Emaline Ballroom is one of my favorite venues,the location is ideal, in addition the helpfulness of the staff, and my photos are Superb.
---
Meet The Events Director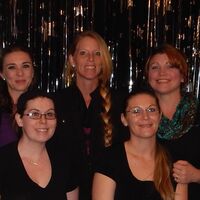 Sarita Enyeart
Your fairy tale begins here at Emaline, My name is Sarita and I have had the joy of being apart of family's most important day's for over 10 years. I love to be apart of making my brides and grooms dreams come true. We are a support team from start to finish holding your hand when you just need a little advice, and picking up when needed paying attention to detail. After working together over a year and planning your special day the trust is amazing. Your day matters to me and I want it to be perfect. I love my job it is so much more than work it is the best day of a brides and grooms life.