Home

The Engine Room at Monroe Cotton Mills
Book Your Wedding with The Engine Room at Monroe Cotton Mills
---
A HISTORIC VENUE IN MONROE, GA
About Us
The Engine Room at Monroe Cotton Mills is one of Georgia's premier event facilities that's picture-ideal for a vintage/industrial or rustic wedding. Located about an hour's drive from Atlanta in the city of Monroe, The Engine Room at Monroe Cotton Mill offers more than 10,000 square feet of space available for events. Couples will find they have many choices in planning their ideal day, whether it's a small family affair or a large elegant one.
The Engine Room. The Engine Room at Monroe Cotton Mills was constructed in 1895 and was once the main engine area of Monroe's cotton mills. Its transformation to a leading north Georgia event venue has given it modern touches such as a climate-controlled environment and restrooms with the modern accessories you'd expect. However, all the character you can only find in a 19th-century structure is still there, now restored to its original beauty.
The Engine Room at Monroe Cotton Mills has beautiful exposed brick interiors with multi-colored paint throughout, as well as exposed pipes like so many industrial buildings of its time. The high ceilings, large arched windows and the original dark brown wood flooring are other reminders of its industrial past and mix well with the soft modern lighting. Day or night, this is an excellent place for staging photos with all of these interesting spots to choose from.
The indoor area of The Engine Room at Monroe Cotton Mills is used for both ceremonies and receptions. It can accommodate up to 400 guests for a sit-down dinner and up to 500 for a cocktail reception. This venue can accommodate smaller parties as needed by dividing the space so that the ceremony, cocktails and the reception are all conveniently located under one roof.

Outdoor Patio. The newest option for couples, the Patio is ideal for an outdoor ceremony. Surrounded by a spacious lawn, it makes an interesting spot for photos with the brick façade of the building and the imposing towers leftover from its early days as a backdrop.
What You Should Know
The Engine Room at Monroe Cotton Mills maintains an open-vendor policy, so couples have the ultimate flexibility in assembling their team of professionals. Be aware that this venue doesn't offer event planning or coordinating services and strongly recommends couples hire their own wedding coordinator. They are available to help you or your coordinator along the way and can make referrals for any services you may need.
Rentals of The Engine Room at Monroe Cotton Mills offer many amenities that other historic venues don't have. Some of these include:
12 hours exclusive use of the entire venue, including the patio
Two-hour rehearsal scheduled on the best date prior to your wedding
Beautiful walnut chiavari chairs with ivory cushions and all tables
Extra Perks
The attentive staff at The Engine House at Monroe Cotton Mills is ready to help you create the wedding you've always envisioned. They go out of their way to help make your wedding planning experience as stress-free as possible. Other noteworthy offerings at this venue include:
Beautiful bridal suite and grooms room (with Xbox)
Unlimited used of a full service catering kitchen
Basic draping and decor packages available—makes DIY planning easier
Many discounts available: early or late bookings, pre-pay, seasonal
From the Vendor
A Premier Wedding Venue!
The Engine Room at Monroe Cotton Mills is a unique wedding venue located in historic downtown Monroe, GA. The Engine Room offers historical elegance with modern convenience and is a perfect space for your wedding! The Engine Room provides tours anytime by appointment. Please call (877)305-6455.
Amenities + Details
Amenities
Bridal Suite

Handicap Accessible

Liability Insurance

Outdoor - Not Covered

Reception Area

Wireless Internet
For more details about amenities, please message the Venue.
Historic Venue, Loft, Tented
Planning, Rentals + Equipment
Contact Info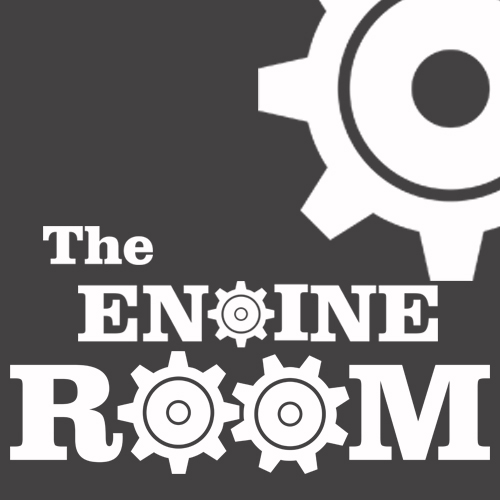 Exquisite! Absolutely Perfect for Ceremony and Reception!
Reviewed on

3/19/2014
The Engine Room is a phenomenal venue, especially if you like the look of exposed brick and hardwood floors! The walls have the original paint of the cotton mill, creating a beautiful backdrop for my pictures (both for the ceremony and reception!) They also have a huge,... Read More industrial-sized kitchen (you're caterers will thank you!) and beautiful bathrooms for guests - all in keeping with the industrial mill look! The bridal suite downstairs is roomy and perfect for getting ready (for myself and all 14 of my bridesmaids!). I love the way they decorated the bridal suite and bathrooms - they did not skip any details! There is also a huge lawn outside (where we did the cocktail hour) and plenty of parking right across the street. The owner, Paul Rosenthal, is a pleasure to work with, and he went out of his way to make sure my wedding was exactly what I had envisioned! I definitely recommend this venue to any bride who wants a unique and fabulously exquisite wedding day! Mine sure was!
---
The Engine Room is ONE OF A KIND!
Reviewed on

1/14/2014
Holly D
This venue was rather new when I discovered it - not a lot of pictures or reviews online. I'll admit, I was skeptical. I had my heart set on another location, but I thought I'd give it a look anyways. I was a little weary at first, but man, this place simply blew me away. In the... Read More evening, the space and grounds are absolutely stunning! The owner, house managers, and staff are more than helpful, and truly made our experience both pleasurable and fun! Our family and friends are still raving about how gorgeous the space was. Since The Engine Room did not charge us per chair, which so many venues do, so that was such a time and money saver! We looked at a dozen or more venues from Athens to Atlanta, and this is not only one of the more gorgeous places , but it was also a STEAL. For everything they provide and/or allow, the price was astonishing! I would recommend this venue to every couple looking for a beautiful bargain!
---
Reviewed on

6/16/2017
Simone H
The Engine Room is simple amazing! The place itself is gorgeous, beautiful decorated and well thought out to fit all bridal needs. You will not be disappointed. The staff is also amazing. I had the pleasure of working with Michelle. She is a God sent! She is patient and... Read More understanding. I would recommend this place for anyone looking to do any event but especially if it is your wedding. Your photographer and videographer will thank you. I am so glad I found this place. Thanks for everything Michelle!
---
Reviewed on

12/18/2016
Amy B
We got married at The Engine Room yesterday and it was more amazing than I could have ever imagined! Kim McKinney with Daffodil Design created the most STUNNING floral arrangements and decorations for us!!! I knew after the first time I talked with Kim that we wanted The Engine... Read More Room for our wedding and have her as our designer! All of our guests (and we) had an incredible night!!!!!
---
Reviewed on

10/24/2016
Lauren G
This venue is absolutely gorgeous! We got so many compliments from guests saying how beautiful it was. Michelle was so great to work with. So sweet and very accommodating. She had answers for every question and loved helping with the specifics of where the best place everything... Read More will go. Most places only allow 8 hours for you of allotted time (including setting up and breaking down) but the Engine room gives you 12 (a HUGE bonus). And if you don't use the 2 hours of rehearsal time, they will add it to your time the day of. The Engine Room's bridal suite is immaculate and makes for great pictures. It includes a shower with amenities, and cute vintage furniture. They even have a Groom's suite with a huge flat screen TV and XBox with games. My husband loved that. The inside of the venue has gorgeous walnut floors, a big catering kitchen. I believe it can host up to 300 or 400 people. The light comes through the windows at the best time- not blinding people and giving off the best glow. They have plenty of tables and chivalri (not sure if I spelled that correctly) chairs. They also have some gorgeous farm tables! The cherry on top of this amazing sunday is the patio. Exposed brick made for some amazing pictures. We had a cigar bar outside made stunning by the cafe lighting. It was magical. The ONLY down side to this venue is it is in a small town with very little hotel options. There are 2 Bed and Breakfasts with 8 rooms between the two of them. The closest hotels are about 25 minutes away. I heard they are in talks of building a few rooms attached to the venue, but it won't be completed for some time. BUT, the beauty of the venue did save us a lot of money on decorations and flowers. Money that could be spent on a shuttle service to the guests. I cannot say enough good things about this venue. My wedding was magical and I have them to thank! Michelle and the Engine Room are amazing!
---
Reviewed on

6/07/2016
Brenda P
The Engine Room was EXACTLY what I was looking for when I was envisioning my wedding day. The exposed brick, hardwood floors, and beautiful outdoor patio make for such a gorgeous setting. I still get compliments about the venue and how it complimented our decor so perfectly. I... Read More recommend this venue to all brides seeking a modern yet rustic environment!
---
Reviewed on

3/01/2016
Tori H
Words cannot describe ow thrilled how thrilled I was to have my wedding at the Engine Room! Everyone there was WONDERFUL to work with and made planning a wedding feel stress free! We had our ceremony and the reception there and it went PERFECTLY! The venue was beautifully... Read More decorated for both events and the flipping of the room went seamlessly. My guests have all said that it was the most amazing wedding that they have ever been to. I have received numerous compliments on the venue and decor from people on social media as well! Everything- from the look of the venue, the customer service, the number of hours that you get the venue, the size of the venue, the bride & groom suites to get ready in, the caterer's kitchen, and even the accessible parking (which also helps when loading and unloading decorations/food/gifts) to the pricing- was perfectly planned out when the Engine Room was turned into a wedding venue.
---
Reviewed on

12/15/2015
Kim McKinney introduced us to the Engine Room and we loved this unique venue. It has so much character and charm. Everything from the bridal suite, groom's own building, kitchen, down to the bathrooms were amazing. Daffodils by Design did the flowers and they were stunning.... Read More All night friends and family were commenting on how awesome this venue is. The staff were wonderful and we loved every aspect of this event. It made our daughter's wedding absolutely perfect.
---
Reviewed on

9/28/2015
Michelle H
We got married at The Engine Room September 6, 2015. The place is BEAUTIFUL! this place is great if you are looking for a beautiful space where you can bring your own vendors. Our flowers were nothing like we wanted them to be BUT because the space is so beautiful and rustic no... Read More one even noticed how awful our centerpieces were.
---
Reviewed on

9/10/2015
Our son's wedding reception was at The Engine Room Sept 5. What an absolutely stunning place! The building is so beautiful with amazing character, it is an old industrial mill that has magically been converted into a rustic but elegant events venue. The exposed brick walls,... Read More huge windows, high industrial ceilings and fabulous wood floors, certainly allow you to go as extravagant as you wish or simple and elegant. Even the chairs are gorgeous, not the typical folding white. Best part, was the size of the dance floor definitely large enough to dance the night away with family and friends and we certainly did! Everything was so beautiful, the tables and the flowers, were over the top, Kim McKinney, with Daffodil Designe Studio certainly did not disappoint and what a dream to work with. Cannot thank her enough for making everything so seamless and creating such beautiful, unique arrangements. Michelle Gilley and the staff at The Engine Room were so helpful and accommodating, again making everything run so smoothly, always available for any questions or assistance needed. Friends and Family were so impressed and more importantly my son and his bride had a beautiful, fun night that we will all remember!! I would recommend The Engine Room and Daffodil Designe Studio in a heartbeat! Loved it!
---
Reviewed on

7/27/2015
Jeneive P
Well for starters as a newly engaged couple we heard so many good things about the Engine Room but after calling them four times in a row and have not gotten a call back not even once clearly shows that they are not capable of taking care of our wedding needs.
---
Reviewed on

6/27/2015
Megan C
The Engine Room is an absolutely stunning venue! The staff were all so helpful and made our wedding day as perfect as it could have been. Every aspect of this venue is beautiful, even the bathrooms! The industrial features and the rustic look made our ceremony breathtaking and... Read More our wedding pictures looked awesome because of the backgrounds! I couldn't have dreamt of a better venue or staff to work with. Thank you for making our wedding day seamless and perfect!
---
The Engine Room--A Dreamy Venue!
Reviewed on

6/18/2015
Emily A
We planned our Georgia wedding from a few states away, and the pictures alone on the Engine Room's website was enough for me and my husband to make this our top choice for a venue. We weren't disappointed. Though they don't provide a wedding planner, there is someone who you can... Read More call/email at anytime with questions or concerns about the venue. She was so helpful, and she and a few other people were there on the day to help with the flip after the ceremony. The venue itself is absolutely beautiful and is perfect for pictures. We didn't have too many decorations, which worked out perfectly since this venue needs little in the way of decorations. I really cannot recommend the Engine Room enough. It made our special day even more perfect and provided an atmosphere where our family and friends didn't want to leave! And neither did my husband and I!
---
Lovely venue for a lovely day.
Reviewed on

10/24/2014
Becca D
When my then-fiance stepped inside The Engine Room he took a deep gasp in and said "oh yes, this is the place." He loved it, I loved it. We had visited a similar venue that we loved, but it had a very horrible price. This venue is much more reasonably priced and just as... Read More gorgeous! It also comes with an accommodating team (Ceasar and Michelle) and an assortment of antique / rustic type props that can be used (or rented to be used) on site. The inside main room is huge and flexible with lots of natural character. The walls and flooring are made of dark brown wood and assorted color bricks. It doesn't require much decoration inside outside the table tops because there's so much personality there already. The Bridal Suite is secluded and adorably decorated. We had a great experience and seamless wedding day.
---
Southern Charm
Reviewed on

10/05/2014
Tori P
This venue offers a unique elegance that I have found no where else. There is rustic charm located in every nook and cranny of this place. A nice catering kitchen, beautiful bridal suite, and plenty of room for having the ceremony and the reception. Beautiful scenery for taking... Read More pictures.
---
June wedding!
Reviewed on

8/06/2014
We had our wedding on June 27th at The Engine Room and it was so magical. It was literally exactly of what I imagined in my head what our wedding would look like. The beauty of the building, from the walls to the floors to the industrial lighting. It was the open space,... Read More ware-house venue we were looking for. We loved that you could bring outside vendors in, which helped our budget because nearly every venue we looked at required you to use their catering/florals/ etc. Which cost an arm and a leg! We were so grateful we were able to bring in our own choices. The gorgeous kitchen was an amazing space for the caterers. There was a loading ramp as well which was great help for the caterer, florist and other vendors. It is very "vendor-friendly"! So that made it an all around great experience for everyone. The chairs provided are BEAUTIFUL chivari chairs which made it feel so nice and not just your typical folding chairs. They looked amazing. They also hung white, sheer curtains as the ceremony back-drop and I was in LOVE with them. It added so much. It ended up raining on our wedding day, and while I was a little bummed the large windows made it the most dreamy wedding ceremony with the rain falling down. It was so perfect. There was a bridal suite down below where the girls were able to hang out before the ceremony, which was really nice to have. Although, a down would be there is no-where for the groom & groomsmen. But I think they are in the process of creating a space for that possibly! We used the space for ceremony + reception so we had to have a flip. One negative thing I have to say about this, is that the venue offers no help to do this and we had to assemble our own team to do the entire flip. It was very frustrating to find that out, and added more stress to have other people do it. While I have been in other weddings, and their venue includes so much help from the staff for no extra charges. The space was amazing, with SO much room for dancing, relaxing, and eating. We had over 260 guests so that tells you how large this space is. Over all it was everything my husband & I dreamed of having! We were grateful it worked out for us to have a summer wedding there with the availability! We loved The Engine Room and absolutely recommend it.
---