Home

The Henry Clay
Book Your Wedding with The Henry Clay
---
A BALLROOM IN LOUISVILLE, KY
About Us
Historic Louisville, Kentucky, is an ideal spot for a wedding celebration, and The Henry Clay a stunning option. Located right in the heart of the bustling theatre district, The Henry Clay offers easy access to entertainment, parks and museums. Its multiple event spaces offer something for parties of all sizes, from intimate gatherings to gala affairs.
The Grand Ballroom. Living up to its name, this gracious venue features soaring ceilings, a full stage, neoclassical friezes and a hardwood floor. With over 6,000 square feet of space, it can accommodate 500 guests for a banquet—450 leaving the dance floor free—and 792 attendees for a theater-style wedding. Access to the Atrium is included in rental of the Grand Ballroom. This is truly an elegant, open space, ideal for mingling, gift tables or cocktails.
The South Room. With its mirrored columns, gorgeous moldings and red carpeting, the South Room offers a more intimate setting. It hosts 290 people at a banquet or 141 with theater seating. The Atrium is available to rent for those using the South Room.

Beaux Arts Ballroom. Lovely and gracious, the 4530-square-foot Beaux Arts Ballroom features stained-glass skylights, hardwood floors and a dais for the ceremony or bridal table. It welcomes 320 banquet guests—250 reserving a dance floor—and 430 theatre-style attendees.

Billiard's Room. At 1730 square feet, the Billiard's Room includes gleaming, white coffered ceilings, neutral carpeting and rosy peach walls. It sits 130 guests for a banquet and 164 with theater seating.

Hospitality Suite. This pre-ceremony retreat for the bridal part offers a kitchen, lounge, dressing room and make-up area.
What You Should Know
The Henry Clay offers several wedding packages and the expert help of an event director. Saturday packages require full-floor rental to ensure exclusive use of adjoining spaces. Rental time is five hours for a reception or five and a half to include a ceremony, with additional time available at an hourly rate. The curfew for all events is midnight. Every package includes 60-inch round tables, gold chiavari chairs and housekeeping services. The hotel also guarantees set-up time, allowing caterers access up to two hours before the start time. Catering is limited to approved vendors.
Parking is available at the attached Clay Commons garage. The venue is within walking distance of three commercial surface parking lots.
Extra Perks
Besides its inherent beauty and elegance, the Henry Clay offers several additional touches for your wedding.
Complimentary Wi-Fi on all floors
On-site coordinator during the event
Optional access to the fourth-floor hospitality suite, including bridal preparation space and lounge
Accommodations available at attached Hilton Garden Inn
Smoke-free facility
Available hat and coat-check service
From the Vendor
Beautiful Historic Setting with Modern Amenities
The Knot Best of Weddings Pick! Entering under the graceful arched ceiling of the lobby, guests are greeted in the 2-story marble atrium with a stained-glass ceiling original to the building. The Henry Clay will take it from there to make your wedding an easy, flawless day
Amenities + Details
Amenities
Handicap Accessible

Liability Insurance

On-Site Accommodations

Indoor

Reception Area
For more details about amenities, please message the Venue.
Ballroom, Estate, Historic Venue
Food + Catering, Rentals + Equipment
Contact Info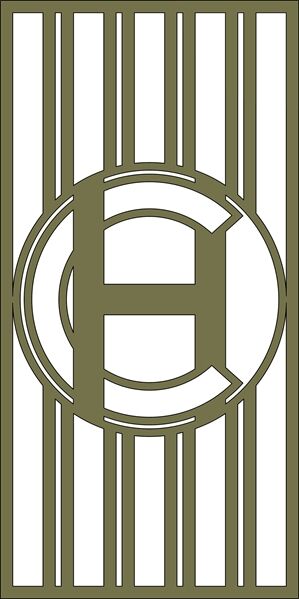 Reviewed on

4/13/2017
R V
We did our ceremony and reception here and had a great experience! The staff were easy to work with and everything went as we had discussed.
---
Reviewed on

11/28/2016
Megan A
The Henry Clay provided a beautiful setting for our wedding ceremony and reception. Leigh was very easy to work with throughout the planning process, and always responded to my emails right away. The bridal suite was an awesome place for my bridesmaids and me to get ready, and... Read More the Hilton Garden Inn was connected to the venue and very convenient for our guests.
---
Henry Clay 4th Floor
Reviewed on

9/24/2015
Angela L
I had my reception on the 4th floor of the Henry Clay and it was absolutely PERFECT! The ballroom was closed off for the rest of the floor, so the cocktail hour was separate from the ballroom which I wanted. There is also a door that is connected to the 6th floor of the Hilton... Read More Garden Inn next store which was perfect for our guests. Some of our guests even changed their clothes or shoes mid-reception by simply walking to their hotel room! The location of the Henry Clay itself is great! While my husband and I went to our hotel, the rest of our guests either went to 8Up (the restaurant on top of the Hilton next door) or to 4th street live. The service there is great and very accommodating. The only things that I didn't like were: The bridal suite opened at 10am and we would have had to pay for it to be opened earlier and the earliest they would open it was 8:30 am. The ballroom itself got warm during the reception which is to be expected because so many people are in one room dancing, but dinner was even very warm. I asked one of the waiters to turn up the air and he said they were previously having issues with the air but it was working now. So definitely ask about that when you visit! Overall it was wonderful though!
---
Reviewed on

10/11/2017
Morgan F
I loved the Henry Clay for my reception. We had our reception on the fourth floor in the ballroom. It was the perfect size for a party of 200. Leigh was great to work with; she was efficient and made everything a breeze. Highly Recommend!
---
Reviewed on

10/05/2017
Nicole C
We had a lovely wedding at the Henry Clay! The venue was gorgeous and we received so many complements on it. We got married and had our reception on the 4th Floor. There were so many great places for photos. The Beaux Arts room was the perfect backdrop for the cake cutting,... Read More our first dance and a great party! Everyone at The Henry Clay was extremely helpful and willing to work with us. They were patient as we set up multiple visits to view the venue with different family members. I cannot imagine having gotten married anywhere else. You should definitely add this to your list of places to check out. The charm and character of The Henry Clay are sure to win you over!!
---
Reviewed on

5/07/2017
Alexandra F
The Henry Clay is such a beautiful place to have a wedding reception. We Love this historical building and all the character that it has. Leigh was amazing to work with and made everything so easy and flawless! We had the whole 4th floor and loved being there every minute of it!... Read More I highly recommend The Henry Clay for any wedding or even in Louisville, KY.
---
Reviewed on

8/16/2016
They do not offer sanitary places to change small children. Their caterer the Silver Spoon Staff is rude and unprofessional. I do not recommend them at all. They said they would take care of an issue and the Silver Spoon took no responsibility for their employees action.
---
Reviewed on

2/07/2016
Paige S
Our wedding planning and wedding day was so much fun! My absolute favorite thing about the Henry Clay was how easy parking and stay was for my guests. I mean the 4th floor of the Henry Clay shoots you straight into the Hilton where you're staying. It doesn't get more convenient... Read More than that! The rooftop bar in the Hilton (8Up) is amazing for an "after-after" party! Another one of my favorites is the bridal suite in the Henry Clay were you get to stay all day. Hair and makeup can be completed here. It has a full kitchen, living room, bathroom (with shower, sink, toilet). So easy to lay back and relax there the day of. free. Leigh at the Henry Clay made planning our wedding a breeze. From the day she gave us the tour of the Henry Clay, I knew she was as detailed oriented as me. She was so flexible and available. If I had a question or needed to stop in to measure for a decoration, etc- her response was immediate and always a "yes". Leigh made me feel organized and worked with my vendors the day of our wedding so we didn't have to. If you get to choose who you work with, Leigh is our vote; hands down. The Henry Clay building itself is one of a kind. Any decor/color will work, but not much is needed. The rooms are beautiful all on their own! I set up the night before and the cleaning crew was already there; shining the floors, etc. Overall, if there were 10 stars, we would give that to the Henry Clay!
---
Beautiful
Reviewed on

7/02/2015
Stephanie M
The Henry Clay is an absolutely beautiful venue that made our reception feel particularly fancy. The staff was fairly organized but we did have some issue with their record keeping. My only complaint was that it was entirely too hot inside from the get go. They did try to turn... Read More down the thermostat when we asked but once you have 200+ people dancing in a room that is already hot, a little AC isn't going to make much of a difference. My husband and all of the guests' tuxes were completely soaked with sweat almost instantly. Overall excellent experience but they should have made the room an icebox so that by the time we got everyone in there it was a comfortable temperature.
---
Reviewed on

6/01/2015
J.B. R
My husband and I just had both or wedding and reception on the 4th floor of the Henry Clay and we are so glad we chose this place for our venue! We looked into several different venues but we were blown away when we saw this space. The Beaux Arts Ballroom is absolutely beautiful... Read More and was exactly what we were looking for. On our wedding day, the room looked stunning! Leigh, the coordinator was always readily available for any questions we had. You are required to use The Silver Spoon catering company when booking this venue, which I was nervous about due to the fact that they are expensive, but the food was very good. I would definitely recommend this beautiful historic building for your wedding!
---
DO NOT BOOK AT THE HENRY CLAY
Reviewed on

4/14/2015
Katy S
My fiancé and I decided to have our wedding at the Henry Clay because of the history and beautiful architecture. I never imagined that a venue with so much experience in hosting weddings would turn out to be a NIGHTMARE. Prior to signing our contract with the Henry Clay, we were... Read More told that there were tenants living in the building. My dad immediately questioned whether these tenants or anyone off the street could gain access to our event. We were assured that tenants did not have access to our floor and that by providing a guest list to the staff, we would not have any uninvited guests entering our wedding. With that assurance, we signed the contract and put a down payment to hold the venue. Well, we had two adult men, who are tenants of the Henry Clay, join our wedding celebration. Not only did they help themselves to drinks at our open bar and who knows what else, but they are in about 50 of our wedding photos. I would not accuse a person of doing something without proof and these men are holding drinks from our bar as they posed for a picture, that they requested with such arrogance. We had gifts stolen from our gift table which we can't pin on anyone, as we don't have the proof but it is a bit unsettling to know that we signed a contract with the understanding that no outsiders could gain entry to our event and all it took was an elevator ride down to the second floor for these men. What is even more disturbing is the way the Henry Clay has chosen to handle the situation. After discovering that we had two men attend our wedding, who were not on the guest list, we did a bit of investigating. Once we were able to track down the names of these two men, we were sickened to find out that they lived right there, in the Henry Clay. I posted the picture that they so conceitedly posed for, on Facebook and blasted them for what they did. After doing so, both men de-activated their Facebook accounts. I am not sure if this was their first instance with "crashing" a wedding but they got caught and my hope in all of this is that they never do it again. We reached out to the Henry Clay to confront the issue of their tenants helping themselves to our entertainment and drinks. Along with my email, I attached the photo of the two men, holding drinks from the venue. I was expecting to receive an email apologizing profusely for the lack of holding up their end of the contract. What I got instead, was an email protecting the tenants. We were told that the men were dressed nicely and look like they belonged there. We were also told that one of the men knew one of our guests and that is why they were there. Then as they started to realize how upset we were they offered up more excuses, protecting their guests and the liquor bill. They said that the men brought their own alcohol, which if that were the case they just broke their end of the contract. We were told that if any outside liquor was brought into the venue, the party would be shut down immediately. I am appalled by the responses from the Henry Clay, the Silver Spoon and the City Properties Group, that manages the tenants of The Henry Clay. They lied to us, they protected two men that poorly represented themselves and not once were we offered a sincere apology that acknowledged the mistakes on their end. So, from one bride to another, DO NOT BOOK YOUR WEDDING WITH THE HENRY CLAY. You may have a solid headcount of 200 people for your wedding but that's not including the tenants.
---
Great Venue
Reviewed on

3/03/2015
Lizzie T
We used the 4th floor ballroom for our ceremony and the 2nd floor ballroom for our reception and both were absolutely perfect! The rooms were large and spacious and we had more than enough room for everything.
---
Beautiful Venue
Reviewed on

11/14/2013
Ashley S
The Henry Clay is one of the only non-hotel, uniquely Louisville venues that not only provides elegance and beauty but that historical feel that Louisville prides itself on. While we went through three different contacts at the Henry Clay due to turnover and we had a few... Read More miscommunications, they were very amenable to our requests and fixed any problems as soon as I discussed it with them. The staff at the Henry Clay was phenomenal -- seriously 10/10 on service and amenities. One thing to know is that The Henry Clay does NOT turn rooms over, so if you want to have your entire ceremony and reception there, you must book multiple rooms or have them both in the same room with the same setup. We chose to book both ballrooms, one for ceremony and one for reception, as well as the South Room for a cocktail lounge. This can get a little pricey for most budgets but I will say that it was really worth it to essentially have the place to ourselves for the night. I don't think there is a better place in Louisville for an elegant indoor wedding.
---
Outstanding
Reviewed on

9/26/2013
Michelle G
The Henry Clay was so wonderful to work with! Our wedding was on the second floor Grand Ballroom, with our cocktail hour in the South Room on the same floor. It was so nice to have everything on one floor, and it was easily accessible. On a Saturday, street parking was easy... Read More to come by for our guests. You have to use the Silver Spoon (Henry Clay's exclusive caterer) and WOW they do not disappoint. See my review on them to learn more! Overall spectacular, beautiful space and a great time!
---
AMAZING!!
Reviewed on

9/24/2013
Katelyn J
The Henry Clay was amazing! The sole caterer - The Silver Spoon is great to work with and the food was delicious with so many options!
---
Beautiful Ballroom
Reviewed on

9/03/2013
katie o
The Henry Clay Ballroom was a beautiful place for my evening wedding reception. The room speaks for itself and would be amazing even without décor/flowers. The only downside is you have to use Silver Spoon Caterers with this venue. The food was good, but did not blow me... Read More away. However, the wait staff was superior and attended to every guests' needs.
---
great!
Reviewed on

10/24/2012
Emily B
The Henry Clay staff was so helpful and easy to work with. They really helped make our day go very smoothly!
---
Henry Clay can't be beat
Reviewed on

9/27/2012
Elizabeth G
The Henry Clay is a stunning building. If you are looking for a dramatic venue with an old world flair -- look no further! I received so many compliments from guests about the building. We rented the Beaux Arts Ballroom for the reception and its foyer for the cocktail hour.... Read More There is a very charming terrace off the foyer, which has Italian lights and a lot of seating. Sarah B. was very responsive to emails, easy to work with, and extremely accommodating given the fact that I live 500 miles away. The cost of rental was comparable to other event spaces in Louisville, but the Henry Clay's location can't be beat.
---
Wonderful atmosphere!
Reviewed on

7/20/2012
Alice Z
I loved this venue because it has historic character. I love the grand ballroom with its high ceilings and gold finishes. It is a beautiful venue and I think it really added to the feeling of the wedding. I also used the red room for cocktail hour, and although I didn't attend... Read More it, it was great because afterwards, they turned it into an area where the children could run around and play.
---
Awesome Venue
Reviewed on

7/17/2012
Michelle D
I loved working with both the Silver Spoon and the coordinators of the Henry Clay. The location is breath taking and everyone was amazed at just how beautiful all of the ballrooms are.
---
Beautiful Building & Backdrop
Reviewed on

8/23/2011
Brooke B
An amazing building and backdrop. The Henry Clay was incredible. City Properties staff was sometimes hard to work with. But everything else was wonderful.
---
Wedding reception
Reviewed on

8/15/2010
Jenna N
Second floor grand ballroom is absolutely beautiful!! The staff was amazing and so helpful and made my reception exactly what I wanted it to be.
---
Beautiful venue
Reviewed on

8/10/2010
Jennifer D
The Henry Clay Beaux Arts Ballroom was so beautiful. I couldn't have picked a better place to have my wedding and reception.
---
Review for Henry Clay
Reviewed on

5/10/2010
natalee g
EVERYTHING!!!!
---