Home

The Hill Studio
Details
Contact Info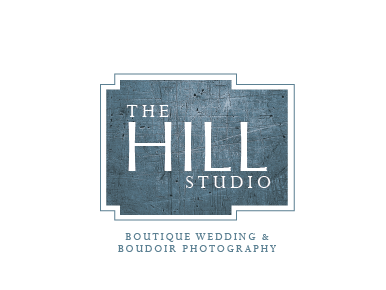 Address
7371 Atlas Walk Way , Fairfax, VA
Northern Virginia
(703) 459-4507
Reviewed on

9/26/2016
Rebecca R
love love love love. Such an amazing personality and she understood what we wanted. We aren't exactly a camera shy couple but she made us feel BEYOND comfortable. She gave great feedback while we took the pictures. AMAZING
---
Reviewed on

6/28/2016
Vicki H
From the start of our wedding planning my husband and I discussed our "top three" and one of those included a photographer that would be able to capture our big day all while making us feel like ourselves. We quickly booked a photographer who had nice photos and shortly after... Read More did our engagement photos. We had a difficult time with the results and weren't really happy with the approach by the photographer and didn't feel like they "got" us and could understand what we were looking for. We did a lot of soul searching, research, including reaching out to Jeanne Walter of The Hill Studio. We met with her, told her about our previous experience, and our fear of not getting exactly what we were looking for in terms of photos and overall experience. She listened, gave us some things to think about, and we slept on it. My husband and I decided to cut our losses and give Jeanne a chance. We had an immediate connection with her and we figured that we didn't have anything else to lose. We were really anxious about our engagement photos and she put us completely at ease. My husband and I were completely comfortable and ourselves and the results were a true definition of our relationship in such a beautiful form. The quality of work that Jeanne provides is beyond explainable. It's not just in the images, but the relationship that she creates with her clients that truly sets her apart. We loved seeing her work from other clients, couples, and families and the responses that she got from them as well. Engagement photos and wedding photos are very different and on our wedding day Jeanne was a true professional focused on capturing the moments that she knew would be important to us. Not only did she take amazing photos, she worked diligently to get them to us, and to ensure that we were happy. Hands down one of the best decisions in the wedding planning process was hiring Jeanne to document our love story.
---
Fantastic Photos!
Reviewed on

6/17/2015
Robert J
Jeanne captured my day perfectly! Looking back at all the pictures I got to see all of these moments that I missed as a bride and what a wonderful time my guests were having. She was incredibly organized, remembered our complicated family dynamic as well as everyone's names, and... Read More was always calm and focused. Anyone can do a portrait photos, but it takes a great photographer to capture action and emotion and that's exactly what she did! I would definitely Hill Studios!
---
So thankful for Jeanne & The Hill Studio
Reviewed on

5/21/2015
Alexandra M
I have not thanked Jeanne at The Hill Studio enough since she has done my wedding! I met Jeanne a few years back when she did a photo shoot with my family. She did the most amazing job! The photos were beyond fantastic quality, she was exceptionally well priced and had our... Read More photos ready to view within 2 weeks. I used her again for a separate family shoot last year and again the most amazing experience. I knew that when it came to my wedding I would not hire anyone else but her. She took the time to get to know my family at each photo shoot which meant a lot in terms of feeling comfortable with her as my photographer. One thing about me is that I am a control freak so really letting someone else take charge and feeling assured they will get everything done the way I love it and capture those moments that I hope to get is difficult for me. Jeanne sat down with me before each shoot, and especially the wedding (multiple times) to make sure that she was clear on exactly what I wanted. We planned out all of the shots we wanted, where they would be taken and helped me with a timeline as well. As a bride on her wedding day I wanted to be comfortable with those around me and Jeanne really felt like family when the big day came. I was not embarrassed or ashamed of being in my intimate apparel prior to putting my dress on or even asking her to help straighten my bow when I thought it wasn't. She assured me that we would 'make time' when I asked to add in a few extra unplanned shots. When we got to the venue everyone in the family knew who she was because she had invested time before hand to get to know them and everyone felt comfortable with her, again the feeling of being part of the family. Throughout the reception Jeanne was there to capture all of the special moments that I myself (in all my control freakiness) would have wanted and more! After the wedding Jeanne followed up with me before posting any photos and sent me a few 'sneak peeks'. We had taken some 'thank you' photos that she had to me in a few days so we could get our thank you notes to our guests out within a very short amount of time. I greatly appreciated this! About 2 weeks later she had my website up and all of my photos done, they looked amazing, and I teared up a little going back down memory lane and enjoying all of these precious moments she captured. Some other things that I loved about her and her photography business is that you know exactly what you are getting and what to expect. Additionally, what you are paying for. She set expectations in the very beginning and also inquired what expectations I had of her. She was always honest with me and if anyone had my mental state and photography essence in mind it was her! Jeanne takes such pride in her work and wants the best quality not only for herself but for her client. She goes above and beyond by getting to know you personally and really making you feel comfortable and confident in yourself! I have told her this and I will tell the world this, I will never use any other photographer other than her, she has become like family to me and I trust her and her work completely. Thank you so much Jeanne for capturing my most special day and being someone that I will forever trust with many more memories to come.
---
C & C Wedding and Reception
Reviewed on

12/01/2014
Cindy l
Jeanne was absolutely perfect for our wedding and reception. It was so funny, because my partner and I were anticipating very few pictures because we didn't remember Jeanne being present while we were going about our day and evening. When we got the link to our pictures, we... Read More were astounded to see how MANY pictures she took, and the absolutely awesome way she managed to capture everyone (and I mean, EVERYONE) in the photos. More amazing was the quality of her work, and that she captured the essence of our ceremony and reception without being intrusive. I cannot tell you how much this meant to us, and I would recommend her to anyone who wants their pictures to show the true atmosphere of their ceremony. Unbelievable, and so appreciated!!!
---
Love My Wedding Photos
Reviewed on

8/13/2014
Megan S
We loved working with JeanneMarie. She was so friendly and we really enjoyed working with her from our first meeting through the design of our album. Her photos were amazing and my fiance and I and both of our families had such a hard time deciding which photos to get because... Read More they are all so gorgeous.
---
Worth every penny!
Reviewed on

6/05/2013
Sharon M
There are no words to describe how fantastic it was to work with JeanneMarie. Not only was she able to capture the most beautiful pictures of our day she was a dream to work with. My husband and I are not at all comfortable in front of cameras and she was able to make us feel so... Read More at ease and calm that we were able to get tons of beautiful photos. She is open minded and even worked with us to figure out and learn how to create a 3-D photo for our save the date (something she had never done) and it came out perfect. I cannot recommend JeanneMarie enough. She was not only a terrific photographer but an essential asset when it came to the planning process and the inevitable bridal jitters. Having her capture the special moments of the day was the best decision I have ever made.
---
Definitely a DO!!
Reviewed on

10/05/2012
Victoria H
Jeannemarie was an awesome photographer! Her ideas for photographs were very innovative and she listened to us when we had ideas as well. She made sure that we got every shot that we wanted. Jeanne also got along with us and our bridal party very well. We got some great candid... Read More shots as well. After the wedding we got to sit down with her and she helped us choose pictures and created a beautiful album. We have stayed in touch with her since the wedding and plan on using her services for any future photo needs!
---
Every Moment Captured
Reviewed on

10/02/2012
Emily B
Every time I look at our wedding pictures, I realize how amazing they truly are and am so thankful JeanneMarie Photography took them! JeanneMarie has an amazing eye for photos and is so talented at really capturing every moment, but in a noninvasive way. She captured things I... Read More forgot about, or didn't even know happened. It was great to see my wedding from her point of view. Also, the album design is perfect. I couldn't have wished for anything more.
---
Great Photographer
Reviewed on

4/06/2012
Erin L
Jeanne is an awesome photographer. She is very professional and makes you feel very relaxed. Jeanne did our engagement and wedding photos and did an amazing job. She was able to make my husband feel very relaxed even though he hates pictures. We got amazing prints, a canvas... Read More wrap, albums for our parents, and an awesome album for us. I am so thankful that we have such beautiful pictures of our special day. I would highly recommend her to anyone.
---