Home

The Huntcliff River Club
Book Your Wedding with The Huntcliff River Club
---
A BALLROOM IN SANDY SPRINGS, GA
About Us
The Huntcliff Club by the River in Sandy Springs, Georgia, perches above the Chattahoochee River. Surrounded by majestic river oak trees, this pastoral setting can be the place where you exchange your vows and celebrate your wedding. With both indoor and outdoor event spaces, you can enjoy elegant decor while also taking in the scenic views.
The River Room. New renovations have made the River Room a truly charming event space. Tasteful architecture gives the room a historic feel, while the marble tile adds an upscale touch. This room accommodates up to 120 guests.
The Balcony. Step out onto the balcony from the River Room. The panoramic views of the river and landscape serve as an inviting backdrop for your event. The balcony is large enough to accommodate up to 50 guests.
The Riverfront. Situated right on the shore of the river, the Huntcliff Club's ceremony site is second-to-none. Under the shade of the trees, you can meet your intended at the flower-covered arbor. Your guests watch from white ceremony chairs while you exchange your vows.
What You Should Know
When you yearn for a quiet and peaceful spot for your wedding event, The Huntcliff Club by the River is an ideal choice. The venue coordinator on staff is happy to help with planning and coordination. The coordinator is also on site during your entire event to supervise the setup and deliveries. You also have help with your wedding rehearsal, vendor coordination, communication and any last-minute issues that may occur.
Rental of The Huntcliff Club by the River provides you with a bountiful array of amenities. The venue provides all tables and chairs, as well as full setup and breakdown before and after your event. The staff also sets up a dance floor. If your event is outdoors and the weather is brisk, the facility provides outdoor heaters for your comfort.
The wedding party has use of a bridal room on the day of the event. You are free to relax and use this room for dressing or just hanging out with your friends and family.
The Huntcliff Club by the River does not offer in-house catering. The facility shares a list of preferred vendors to help you choose a caterer and other service providers. Your caterer has use of a caterer's kitchen during the event. The venue has an on-site elevator, which is available for your use during your event.
Extra Perks
When nothing can be left to chance, your wedding is in good hands at The Huntcliff Club by the River. You are surrounded by natural beauty while you celebrate the biggest day of your life. You can also schedule a tour of the Huntcliff Equestrian Center during your event
From the Vendor
Chattahoochee Riverfront Venue! Beautiful Setting!
The Huntcliff River Club is a unique event venue featuring a finely appointed two-story clubhouse overlooking the celebrated Chattahoochee River. The clubhouse is nestled among century old oak trees with a view of our adjacent Equestrian Center. Whether you are gazing at the river or looking over at the pastures and stables, you'll come to realize that hosting your event at the Huntcliff River Club is the right choice for you and your guests.
Amenities + Details
Amenities
Handicap Accessible

Liability Insurance

Indoor

Reception Area
For more details about amenities, please message the Venue.
Rentals + Equipment, Service Staff
Contact Info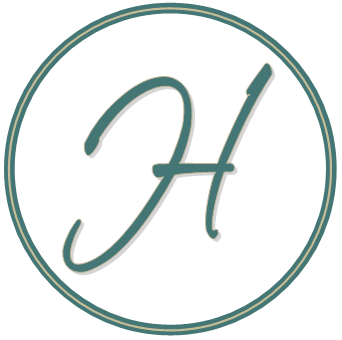 Reviewed on

4/02/2016
MENGNAN Z
Huntcliff was a great place for our wedding venue! The setting is amazing. The guests had a LOT of fun, and I'm seeing a lot of their profile pictures being used from the setting at our wedding which shows they really enjoyed it. The reception room has a panoramic view of the... Read More river, and it is just beautiful! I'd like to leave a note about all the staff I used and their effectiveness. I'd also like to quickly mention that Bridge Catering was PHENOMENAL. They know this location. The owner is an exceptional cook and they really work well with you on your menu! HIGHLY RECOMMENDED to go with this. 1) Nancy, the lady who coordinated seeing the venue and signing the contract. She was really sweet and helpful in our tour and showing where everything is located. Very informative with helping us get the contract signed and the steps that would follow afterward. 2) Nancy - the coordinator. 5/5 - Nancy was awesome. I'm surprised someone would leave her 0/5 in a previous review. They must not have worked with her so well. I had a caterer, cake (Publix), music, photographer, florist (Twelve Flowers - amazing!!) and videographer. They all came together real well and I didn't have to worry at all on the day of the wedding. Nancy helped keep everything going in the time/speed it needed to and provided a ton of peace of mind! Being there able to receive the vendors and help coordinate where everything and everyone needs to be at what time based on my requirements was SO HELPFUL. I was extremely happy to have her as part of the team! 3) Ken - Part of the Huntcliff package 5/5. Ken helps set up the chairs/tables/tablecloths in the venue to your request. About a month out he reaches out to you and asks for a floor layout. I sent my first draft and he is very quick to communicate and let me know what is good with it and what may work better for that location. He's very familiar with the layout here. He is very nice and very helpful! Overall, I'm highly satisfied with this wedding (and my beautiful wife!). Tons of photo ops! Fair rate! Great, great staff! I'd highly recommend this spot for anyone that wants an outdoor setting on the river! A couple more notes about their recommended vendors: 1) Desmond the Harpist - cancelled on me 3 days before my wedding because he "had to go out of the country" - he happens to be in college and that was the first weekend of Spring Break ... not sure how much he really didn't know about this in advance... Then he left me an e-mail for another harpist, but he wrote the wrong e-mail down. I tried to e-mail him back that the address he gave me was not deliverable, but he never got back to me until the day before the wedding. Really, really unprofessional. 2) EliteFloral - AWFUL lady. I tried to work with a quote she gave me (by the way, never even talked to me, just sent a quote) and this was her response: "Hi, You are at the minimum number now with all the items quoted. I am an event designer, not a flower shop.". I would not use this lady. Over-priced and does not work with you. At this point, Nancy recommended me to use Twelve Flowers which is located in midtown Atlanta. The guy at this shop (John MacDonald) was AWESOME. Flowers from there were perfect! 3) Bridge Catering - as I mentioned before - HIGHLY recommended. 4) Publix Bakery - the location is within a mile from the venue and the event coordinator at that location is great! No problems at all, very informative. Very helpful! Highly recommended!
---
Reviewed on

7/19/2017
Vicki M
Our Wedding Day was perfect and selecting Huntcliff for our venue was a great decision. Everyone we worked with were very professional during the whole planning process and we did not have any hiccups! The best of both worlds - outside wedding and inside reception with having a... Read More Plan B in case of rain, but it did not rain!!!!
---
Reviewed on

6/29/2017
Melvena R
My June 24, 2017 outdoor wedding ceremony and reception was a phenomenal experience here at Huntcliff! From the follow up, keeping me updated, the set-up just how I wanted and that gorgeous view overlooking the Chattahooche was immaculate! My guests loved the venue and my... Read More husband was quite surprised as it was his first time seeing it at the rehearsal. Marianne, Elizabeth, Ken and Nancy all helped to make my day special and memorable. I would recommend anyone to make their special day at the Huntcliff River Club!
---
Reviewed on

6/19/2017
Gary F
I have to say Marianne and her staff could not have done any more to make our day THE BEST. I highly recommend the Huntcliff River Club. The venue was clean and bright. Landscaping was sharp. The chairs and table set up perfectly. The day of our wedding it rained extremely... Read More hard. We had the wedding planned for outside by the river. Fortunately, Marianne helped move the ceremony to indoors. Our fortune continued, the venue had an elevator that allow the harpist to move her harp to the second floor...no small feat. Oh, the story continues, the ceremony start time was pushed back 30 mins to get everyone in place. During the 30 mins, the sun came back out. Her comes Marianne... She cheerfully moved us back outside, including the harpist. Dried the chairs.... By the time I made it outside it was sunny and beautiful...just like my bride. Service with a smile goes miles. I could go on but I think I've made my point. The venue, Marianne, and entire staff never let us down. Everything from rain to pinning boutonnieres. Handled. Priceless. Cheerfully. Professionally. Bre and I are forever greatful! Gary F.
---
Reviewed on

6/19/2017
We (Atlanta Country Day School) held our 2017 Graduation at The huntcliff River Club this past May and we couldn't be more happy with this decision! What a beautiful space! It comfortably fit our over 80 guests, who were all impressed and pleased. Marianne, the rental... Read More coordinator, was pleasant, accommodating, prompt, and extremely helpful in providing recommendations for caterers, insurance, etc. 5 STARS!!!
---
Reviewed on

1/08/2017
T B
The positive: The venue itself is great! A great value for the price. The scenery is beautiful and the venue space is adequate for a small to moderate size wedding ceremony and reception. Working with Ken at the facility was awesome! He oversees setup for the wedding. He is easy... Read More to get in contact with via email or phone and was always helpful with providing any information I requested. Now the negative: (1) working with Holly will take a lot of patience. Initially, she was really nice, helpful and easy to work with. However, once you sign the contract, she literally is the most difficult person to deal with. She speaks to you like she's annoyed with you and she is difficult to reach via telephone or email. She literally stopped answering my wedding planner's phone calls. (2) I initially contracted chivari chairs through Huntcliff at 4.00/chair which was a great deal. As my wedding drew near, I contacted Holly to ensure the chairs would be delivered and setup. At that time, Holly informed me that she was using a new vendor and I would have to work with that vendor directly…this was literally one month before my wedding! The new vendor she directed me to wanted my credit card information texted to her…I was not comfortable texting my credit card information to someone I did not know, and the price was much greater than the price originally quoted by Holly. (3) Prior to the wedding, I contacted Holly to ask if the concrete leading to the ceremony site could be pressure washed since it was really dirty. She refused to have the area pressure washed or allow me to pay for it to be washed. It looks really awful in my photos by the way (4) the valet service that you are forced to pay for was horrible. Holly failed to mention that the valet service closes at 9pm and if your wedding happens to not end at 9pm, the valet service will have your guest leave the reception to pick up their keys! Please, if you use this venue, make sure you discuss the details of the required valet service. My guest started to leave early due to this! In addition, the valet service also helped themselves to my open bar! They were literally in uniform going up to my bar getting drinks! Totally unprofessional and inappropriate! (5) Holly refused to allow me to use the white resin folding chairs that came with my contract outside for the ceremony. I did not understand why since I was paying for their use. I ended up renting both chivari chairs for the reception and white resin folding chairs for the ceremony through my wedding planner. (6) Also, please review your contract. My contract stated the Huntcliff site coordinator was optional so when I decided I did not need her services, Holly tried to tell me she was required. I promptly reminded her my contract did not state this and as a result I would not be paying for her services. The venue is great but please be aware of the issues you will face working with the site manager.
---
Reviewed on

3/19/2016
Tresa S
5 stars for the physical venue, price, and Ken (setup guy) The Huntcliff River Club was beautiful for our November wedding and did not need extravagant decorations because of the beautiful outdoors. Ken was responsive and helped figure out the best setup for our 170 guests.... Read More 3 stars for Holly who was our main contact. In the beginning she was amazing! Responsive, helpful, and accommodating to our questions and requests. But a month out from our wedding, everything changed. She did not let us come in the day before to setup (when previously said we could) and was really short with me to explain this change. Then our family and friends organized the trash in a central location as they could not find the dumpsters in the dark and I did not share beforehand this part of the contract. Holly charged us per bag and said "it's contractual". Mind you we had to call her on our honeymoon to understand why we were being charged. She gave us no credit for having all the trash in bags in one spot. ZERO stars for the coordinator Nancy, that Huntcliff partners with. Holly did say she maybe be able to coordinate for our wedding, but as you can tell that didn't happen. We just paid for the day of coordinating so I understand that means less support. I tend to be overly organized so I felt good about all the information I shared with her beforehand. She seems to be a sweet person, but did the bare bones of a what you would hope someone would do. The reason we give her 0 stars is that she LEFT the wedding as soon as we were introduced at dinner, she did not help coordinate dinner, cake cutting, or the exit. Thank goodness for my friends and my DJ who made the rest of the night happen. I had a thank you note with gratuity ready for her, but she left so never got it and I'm glad she didn't get it. We give it 4 stars because the venue, price of it, and having Ken made it worth it. We love our wedding pictures and the sunset on the dock was stunning! Our wedding was an amazing day and this was the only negative experience of it. All in all my advice would be do not hire Nancy and be buttoned up with Holly.
---
This is a beautiful venue to have your wedding!
Reviewed on

1/12/2015
Huntcliff River Club is a beautiful venue to have one's wedding. I had the pleasure of being the wedding planner for the Rice-Venable wedding. The couple choose to have their wedding at Huntcliff, which I had never been to before I started working with them. This is a hidden gem... Read More in Sandy Springs. As I did the initial walk through of the venue, I was informed you have full access to the venue outside and inside for the whole day. That is great for photography in getting in plenty of scenery shots, which there are several areas on the grounds that provide a serene feel. There are even some horse stables on the grounds as well, which is great for pictures if you are going for that certain look. The outside was used for the ceremony, overlooking the Chattahoochee River, and the reception was held inside while cocktail hour was held on both terraces of both stories of the clubhouse. Holly Iyer, the venue coordinator of the Huntcliff River Club was great to work with at the property. In addition, I was in contact mostly with Ken Stein who was super awesome! Ken was able to show me all the bells and whistles with the venue, and assisted me greatly with the layout, and day of set up for the big day. He was always available even after normal work hours in preparation for the wedding, which I truly valued. For the price, the fact you can bring in your own caterer, and get full use of the clubhouse all day, I would definitely recommend this beautiful venue for a special event, such as wedding. -N.Uche, Wedding Planner Wed Becomes Her Wedding Planning & Coordination Co. www.wedbecomesher.com
---
Meet The Coordinator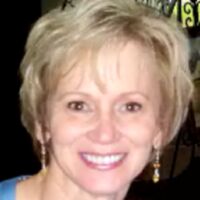 Marianne McGee
Huntcliff has been my home for the past 17 years. I love the setting on the river with the big sky, majestic trees and the true sense of community in our neighborhood. So when I was asked to step into the rental coordinator position for our clubhouse, I happily agreed! It helps that I had previously owned a flower shop and guided many brides in their wedding day décor. Facilitating the process, responding quickly to requests and generally being a "go-to" person for your needs is important to me! My ultimate goal is to help in any way possible to make your dream wedding come true!