Home

The Inn at New Hyde Park
About this Vendor
Modern Luxury, Timeless Elegance...
The Inn at New Hyde Park is a turn of the century estate house complete with a luxurious bridal suite, indoor and outdoor wedding chapels, terraces, fountains, and gardens. Let our team help you create your picture perfect wedding.
Amenities + Details
Amenities
Handicap Accessible

Liability Insurance

On-Site Accommodations

Indoor

Reception Area
For more details about amenities, please message the Venue.
Bar + Drinks, Food + Catering, Planning
Contact Info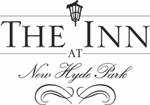 214 Jericho Turnpike, New Hyde Park, NY
Serving Greater NYC Area
Our Wedding
Reviewed on

11/01/2013
Melanie C
Where do I begin??? Every single step of the way was more amazing than the next. Starting with dinner at the restaurant which led us to walk around the building. To our surprise the place was enchanting... We booked our wedding a week later after 15 yrs together this place made us want to have a wedding. Not a single regret! Our day and night were magical. The food was AMAZING the staff was off the charts. There was not a single thing left undone. Melvin the Matre D, Mary the Bridal attendant and Chelsea the Bridal attendant made our day PERFECT in every way. We woke up the next day and wanted to have another wedding exactly the same. Our friends and family are still talking one month later that it was the BEST wedding they have to been to EVER! Even the valet Team goes the extra mile for every guest! For anyone thinking about booking a party here do not hesitate you will NOT be disappointed. Thank you Cynthia for putting together the perfect team for our perfect day!!!!
---
Simply the best
Reviewed on

10/12/2013
Bonnie Y
The Inn at New Hyde Park is the best kept secret of Long Island! We had the best day of our lives! We worked primarily with Katie throughout our wedding planning and she was great. Katie is very knowledgeable about the Inn and is so quick to respond! Being a person who runs around a lot due to the nature of her role, she was always quick to return my emails and calls. We also worked with Michelle a few times throughout our wedding planning and she was also great! I truly felt like a Queen on the big day. Service at the Inn is phenomenal and we received royalty service. Once our limo pulled up to the Inn, we were greeted outside by Michelle, Melvin (Maitre D), Mary (bridal attendant) and Lily (bridal attendant). After arrival, everything from this point forward was taken care of. I had no other worries in the world, but to enjoy the time with my husband to be, friends and family. Bridezilla disappeared and Melvin became Bridezilla on my behalf. He kept everyone in check. Melvin was absolutely amazing and kept everything in order while Mary and Lily ensured I was one happy girl. Mary and Lily became my two best "bridesmaids" who followed me around and fed me. I know everyone says this, but EVERYONE is talking about our wedding and the ridiculous amount of food we had. Everyone was telling us how generous the venue was with the food. We paid extra for the raw bar and lobster tail, which was a HUGE hit. Many of our guests told us that they just kept bringing the lobster out and didn't stop until the cocktail hour was over. Following the absurdly amount of food served at cocktail hour, the reception served an appetizer of our choice and 7 various entrees selected by our guests on the wedding day. Our menu consisted of mozzarella and tomatoes with prosciutto, and a choice of Salmon, Seabass, Duck, Filet Mignon, Chicken, Shrimp and Vegetarian. Making a long story short, we are so grateful to everyone at the Inn for making our special day the best day of our lives.
---
PERFECTION!
Reviewed on

9/06/2013
Jessica K
The Inn is perfect in every way and created the wedding of our dreams. I grew up with parents in this business, so my family and I had high expectations, all of which were beyond surpassed. Janine, Melvin, Mary, Chelsea, Jackie and the rest of the staff at the Inn were so professional and attentive and thanks to all of their hard work, the entire wedding day flowed perfectly and was stress-free. There are many details that go into a wedding that make it perfect and they were on top of every single detail. Words really cannot express how incredible they are. We loved working with Janine to plan the wedding - she was always so responsive and put so much effort into every detail to make sure that our wedding was perfect and everyone was happy. My bridesmaids, mom and I all got ready at the Inn and Melvin, Mary, Chelsea and Jackie attended to our every need the entire time we were getting ready and throughout the entire wedding. Before I could ask for something, someone was there to attend to my needs. The wedding was executed just as we had asked and no small request or detail was left out. In addition to having a phenomenal staff, the Inn is the most gorgeous venue we looked at (and we looked at 8 other venues). The bridal suite is gorgeous, comfortable and huge (I had 13 people getting ready there comfortably). The cocktail hour room is also huge with lots of seating and more food than you could ever imagine - all of which is delicious. The main ballroom is stunning and set up perfectly - with a bar at each side and a large dance floor right in the middle. Guests get a choice of 7 entrees and all of which are delicious - everyone was raving about the food. Our guests keep telling us that the wedding was absolutely perfect. The Inn gave us the wedding of our dreams that we will never forget. We highly recommend the Inn at New Hyde Park!
---
Reviewed on

7/15/2015
Melissa C
Amazing! Amazing! Amazing! From the moment I saw this venue over a year ago I instantly fell in love. The outdoor space is gorgeous, the cocktail area was amazing, and the reception area is beautiful! The service from the moment I went to look at the venue was superb. Jeff was the person I dealt with a majority of the time and he was always willing to help and available to answer all my questions. Jennifer the event planner makes all your worries go away and goes through all the details of the final day. My maître d was Carlos and he was amazing from the moment my aunt got there in the morning. My aunt did all the flowers and centerpieces for my wedding and Carlos and his team helped put EVERYTHING together. My wedding wouldn't be possible without them. My bridal attendant Liz was with me every step of the way in a non invasive way which was great. My mom kept telling me how Liz was doing all sorts of things in the ceremony area and reception area to help yet she always managed to be with me! It was like she was in 2 places at the same time. Wow I don't know where they find they're staff but everyone was truly amazing. If I could get married again I would do it just to get married at The Inn at New Hyde Park. My day flowed beautifully without any worries, everything was taken care off. People usually say there is always ONE thing that goes wrong on your wedding day and I was waiting for that to happen but it was made possible because the staff at the Inn is always on top of everything. They even packed the top of my cake for me at the end of the night which I come felt forgot about and they wrote the sweetest note on top of it. Btw, the food is delicious! There is absolutely nothing negative I can say about this place, if you are undecided over which venue to get married in you have to visit The Inn and you will have no doubt in your mind that this is THE place. Amazing!
---
Above and Beyond
Reviewed on

12/09/2014
Atikay H
We really wanted a unique experience for our special day and this venue offers it! They are the best and I would recommend them to any bride and groom. Our wedding reception was truly over the top! Both Andy and Jeff helped us have a once in a lifetime experience!!!
---
Perfect Venue
Reviewed on

11/23/2014
Jessica O
We had our wedding on Nov 2nd, 2014. Everyone can not stop raving how beautiful the venue is and how impeccable the service was. The food was excellent, the staff was exceptional, and the entire grounds were stunning. We cannot recommend this venue enough!
---
MOST MAGICAL MEMORY MAKER!!!!
Reviewed on

10/31/2014
As MOB, I was asked to look at wedding venues, the bride and groom making the final decision. From the moment I walked into the INN and met with Cynthia, I hoped they would love it as much as I did...AND THEY DID. From then on, we could not have been more thrilled with our decision. Cynthia was amazing and helpful....so easy to work with. She was thoughtful and caring as we planned the perfect day. The venue is so beautiful, the food delicious, the staff helpful and supportive. Most of our guests had never been to the INN and the reviews were A+. On wedding day Cynthia was there to wish us well and place us in the gentle and able hands of Melvin, our maitre d' and Mary and Aires, our amazing bridal attendants. They were caring and attentive, thinking about things before we did. The bridal suite is magnificent and was stocked with food and drink all day. If we didn't have the wedding to follow, we would never have wanted to leave. We were fortunate to have the most picture perfect day of the summer and the ceremony was outside in the gardens which were gorgeous. We moved inside to the Tuscany Room for the cocktail hour, a fun and unique experience, and then on to the elegant Georgian Room for a magical evening, which ended way to soon. After the wedding, the bride and groom were escorted to the B&B at the INN for their wedding night. What a lovely end to an evening that exceeded all of our expectations!! My hope is that someone we know will invite us to an event here so we can enjoy it as a guest. Our guests have said "best wedding ever" and we agree. Thank you to everyone at the INN for caring so much about making this special event stress free.
---
The best wedding venue
Reviewed on

10/30/2014
stefanie c
My husband and I had our wedding here at the end of August 2014. We had booked with Cynthia in March of 2014. When I saw The Inn after months of looking at other halls I knew I HAD to get married here. Our reception was in the Georgian room and we had our cocktail hour inside. The rooms were absolutely gorgeous, the service was impeccable, the food was great, and the grounds are beautiful. Cynthia was very accommodating and tried her best to give us everything we asked for. I would 1000% recommend The Inn for any event. There were some SLIGHT hiccups, but nothing that would take a star away from my review. I would get married there all over again.
---
Best Wedding Reception Venue!
Reviewed on

10/27/2014
Susan C
After searching for a perfect wedding venue we picked The Inn at New Hyde Park and it was one of our best decisions ever. We worked with Cynthia, who was amazing, to help plan our special day. Everything was laid out for us with what we needed to take care of by when, which made the planning process much easier. They provide you a binder of vendors they partner with which really helps figuring out who to partner with and we even attended their wedding expo to meet some of the vendors in person. On the day off, everything was smooth and easy. The staff was very accommodating and I really appreciated both the Maitre D and Bridal Attendant throughout our wedding. The moment we came from our ceremony (at a nearby local church) to taking pictures in their beautiful outdoor space and throughout the reception- they were so professional, understanding, and happy to help. Our guests LOVED cocktail hour and the food at reception. We still get so many compliments of how amazing our wedding food was which is great to hear! I highly recommend The Inn at New Hyde Park for your upcoming wedding event!
---
Wedding at The Inn
Reviewed on

10/15/2014
My wedding was this past weekend and I can honestly say, The Inn surpassed all expectations. I am truly happy with the service, venue and most importantly the staff. Everyone was professional and friendly, just phenomenal. Ambiance of the place is cozy, rustic and elegant, especially the cocktail hour room. Their newly renovated bridal suite is perfect for getting ready. Putting all decor aside, the most important thing at a wedding is the food. Food at The Inn is awesome. All my guests raved about how great it was and how much food there was. Would like to extend a big thank you to all the staff there for making my day so special. A special thanks goes to Cynthia & Michelle for putting up with us thru the whole planning process and being so patient with our craziness, our Maitre D, Barbara, who had everything under control when things went crazy during the wedding, and our Bridal Attendants, Mary & Liz who took such great care of us. All of you are fabulous!
---
Gorgeous venue!
Reviewed on

10/03/2014
Sharon B
I was in the wedding party for a wedding at the Inn at New Hyde Park this summer, and what an amazing venue! The facilities are all top of the line, and the staff was friendly, organized and ensured everything went smoothly. Also, all of the guests raved about the food. I would definitely recommend the Inn at New Hyde Park to any bride.
---
Our dream come true
Reviewed on

9/15/2014
Leah M
We knew that the Inn at New Hyde park was the place we were going to have our reception at as soon as we walked in. It's beautiful! Throughout the entire planning process we worked with Cynthia who was simply fantastic. She answered all our questions, returned phones calls, made sure that our day went without a hitch, altogether she was awesome! Out maitre'd Carlos was on point at all times. He made sure we got everything we needed and made sure we as well as all our guest were enjoying themselves. My bridal attendants Liz and Corrine were awesome and so attentive. They took care of us and the entire wedding party and made sure nothing was overlooked. The food at a the Inn is phenomenal. I cannot rave enough about how delicious it is. Our guest are still telling us how much they enjoyed the food and cocktail hour was the best they have ever had. The staff made sure our signature drink was made perfectly and it was hit with all our guest as well. With our package came the cake from Dortoni Bakery which we were able to customize and taste test ahead of time. We got the strawberry mousse and it was delicious and so beautifully made. By the end of the night we weren't able to eat all of our food but they made sure to wrap up a plate for me and my husband. They even gave my mom a few plates of food that were made for guest who were no shows. The staff at The Inn are so professional and polite and you can tell they strive for excellence and that is what you will get when you book them, pure excellence. They even gave us a security guard to watch over our gift table and money box! We couldn't have asked for a better venue than The Inn At New Hyde Park. Cynthia thanks so much to you and the staff for making our day so beautiful and memorable. It was our dream come true. Brandon and Leah Williams
---
Amazing!
Reviewed on

8/20/2014
Hanna K
Working with Michelle, Carlos, John, Liz, Ernsue was a pleasure. I don't live in New York so communication was very important. Michelle and I had our struggle in the beginning with communication, but I am grateful she was willing to listen and made the necessary changes accordingly. She made sure the wedding ended in the way I envisioned. Michelle worked and helped us in our food selection for the cocktail and reception. Everyone raved and enjoyed the food we had picked. They were also shocked at the amount of food that was offered. Carlos made sure we didn't fall behind on our schedule. He made sure all our needs were met as the maitre'd. John, who oversaw the whole wedding process, was very calm and easy to work with. He was willing to listen and offered suggestions for our best. The bridal attendants Liz and Ernsue went above and beyond what was needed. They were there every step of the way not just for the bride, me, but for everyone in the wedding party. It would have been a long tiring day without them. Everyone at the Inn was very helpful, warm and welcoming! I would recommend Michelle and her team at New Hyde Park to everyone! Thank you for making my dreams come true!
---
The best Wedding
Reviewed on

8/19/2014
What can I say but our wedding went off without a hitch. Now I know what it's like to feel like a movie star. Every need was taken care of without hesitation or question. The staff was as friendly and professional as could be, especially the Maitre d John and my bridal attendants Mary and Donna. They even gave us a security guard to watch over us and our gifts. He escorted us to our bed and breakfast which is a house on the corner. It was also included in our package. Everything was taken care of before we even needed to ask. Our wedding was held outside. It rained that morning but they still made it possible to have our ceremony outside, which was lovely. The cocktail hour was outstanding (from what all the guests have told me). We were able to sample a portion of the food and it was utterly delicious. Unfortunately we could not attend the full cocktail hour but my bridal attendants managed to bring us a number of plates. I could not believe that everything we tasted was amazing. The room was spectacular. Everything was exactly the way we wanted it. Nothing missing. They were even able to create a lounge in the corner of the room where everyone could just hang out. Then there was dinner. Outstanding! We especially loved the pork chops which were perfectly cooked and juicy, the duck was superb and our filet mignon was a perfect medium rare. Delicious. We also had the ice cream sundae for desert which was out of this world. Also our cake from Dortoni bakery was perfect. We were able to taste test and pick out our cake which was included in our package. All our guests said they had a totally amazing time and that it was one of the best weddings they have ever attended. We would highly recommend this venue for any event. The grounds are beautiful, the food is amazing and the staff couldn't have been any better. We would like to give a special thank you to Cynthia who organized this and did an amazing job. We couldn't have been happier. Thank you so much. Elaine & Arie
---
The most amazing day of our lives! 5.17.14
Reviewed on

7/23/2014
Marissa P
We really don't even know where to begin with how absolutely perfect and amazing our day was. I think every bride envisions her wedding day as the most beautiful, perfect and fun day of her life and I can definitely say mine was. From the moment we met with Cynthia, I knew she was truly special. I was a very picky and particular bride and Cynthia made all of my wishes come true... from the lobsters and raw bar at the cocktail hour. to the custom cut mirrors on the kings tables and special furniture, cigar bar and outrageous afterparty in the ballroom across the hall, Cynthia saw each detail through to the end. It's rare to find someone who goes beyond the call of duty when it comes to weddings and Cynthia truly did, She and the entire staff at the Inn made us feel like we are family and didn't just treat my husband and I like gold, but ALL of our family and friends. The food, decor and level of service was the best we have ever experienced from any wedding we've ever been to. 2 months later and we are still getting calls about how it was the best wedding they've ever been to. Thank you to the Inn for making the most important day of our lives also the most beautiful and insaney fun, we cannot wait to come back and have another party there again soon! We love you guys! xoxoxo Marissa & Frank Cinelli!
---
friendly helpful staff, beautiful venue
Reviewed on

5/17/2014
Jenny P
and delicious food!
---
Simply the best!!
Reviewed on

3/26/2014
People can not stop talking about how amazing our wedding was! Everyone there was simply amazing and I couldn't imagine having a better wedding anywhere else. The tuscany room is unforgettable and the food is delicious. The people who work at the Inn (Jeanine, Cynthia, Jackie, Marvin, Melissa, etc) make you feel as though nothing is impossible and you are the most important person to them. They truly make you feel like royalty and are apart of their family. I look back at our wedding and know without a doubt having our reception at the Inn was the best choice.
---
9/1/13
Reviewed on

11/25/2013
Wong D
Great Venue, Great Food especially cocktail hour. Attentive staff.
---
Have your wedding HERE!!!
Reviewed on

11/25/2013
Samantha G
I had the absolute wedding of my dreams at the Inn at New Hyde Park. Every little detail was perfect and exceeded even my wildest expectations!! The staff was stupendous, the food was delicious and there was such an abundance and variety of it, the venue and grounds are stunning and everything about getting married here was like a fairy tale and truly unique. I HIGHLY recommend the Inn at New Hyde Park!!!!!!!!! I cannot wait for a friend or family member of mine to get married there so I can relive my magical wedding day over again vicariously through them.
---
February 22, 2013
Reviewed on

10/03/2013
Katie B
I can not express how much I love The Inn at New Hyde Park! It is absolutely gorgeous and the food is amazing! I could not have imagined having my wedding anywhere else. I am still getting compliments for how beautiful the Inn is and how great the food was! The cocktail hour was in the Tuscany Room and I absolutely loved that room! There was so much food and everything tasted amazing. I feel like everyone who works there really cares about each and every bride and groom. The day of the wedding my two bridal attendants were always there just incase I needed anything. Overall I absolutely loved my experience at the Inn and I would recommend it to everyone!
---
Simply Elegant
Reviewed on

9/30/2013
We recently had our wedding reception at the Inn. From the very beginning stages of planning up until even after the wedding it felt as if the staff and management couldn't do enough to make our special day as seamlessly perfect as possible. We have gone to plenty of weddings near and far and there is no other ballroom which can even come close to comparison. The quality, presentation and taste of the food exceeded our and our guests expectations. Even a month later, we are still receiving compliments about the venue. There are only a couple words needed to sum up the entire venue: simply elegant!
---
Above and Beyond!
Reviewed on

9/29/2013
We do not know where to begin about how amazing The Inn at New Hyde Park is to have your wedding. From the moment we first met with Cynthia, the wedding coordinator (who is the main reason for our happiness), our experience has been the most professional, accommodating and jaw dropping experience of both of our lives. The most impressive has been the level of service. Every single employee from the front desk hostess, to the bartenders all the way up to the owner (who we got to meet) was hands on and highly personable. Our guests feedback from the wedding was equally the same. Our guests raved about cocktail hour, the food, the beauty of the venue, the service and what a great experience it was. Our wedding was a Same Sex wedding with 2 different ceremonies with reception and we were treated with the highest level of respect and accommodation. If you want an amazing venue with the best service, have it here! (and ask for cynthia) Fun Facts: They only do one wedding at a time (not a wedding factory) Bridal Floor (not just suite) They have a Bed&Breakfast suite package for your wedding night which was wonderful.
---
Fabulous
Reviewed on

9/26/2013
Christina J
I had my wedding at the Inn at New Hyde Park a year ago. It was fabulous. The staff took care if everything and the day went smoothly. There was an abundance if food at the cocktail hour and throughout my wedding. The Viennese table was incredible. All of the other vendors we used were recommended by the Inn and were great as well (TLC Entertainment, Sherwood Tri-Art Photography, and Royalty Limos) my friends and family are still talking about how great the wedding was. Many of them think that we spent a lot more than we did. It is an impressive venue.
---
Beyond our wildest dreams.....and more
Reviewed on

9/19/2013
Christine M
From the moment we walked through the door we knew the Inn was our wedding venue! (and that was at a sweet 16 before we were engaged!) After getting engaged we went back to the Inn to "officially" check it out. The ballroom will literally take your breath away! It's simply just beyond beautiful! Our cocktail hour was held up in the "Tuscany Room" which reminds you of being in an outdoor café in Europe-Old World Charm! We worked closely with Katie and she was beyond wonderful! She helped us with almost every detail of our planning. She really took such great care of us-her attention to detail is what truly made our vision a reality. (she even gave us ideas & suggestion that were on the verge of being overlooked!) Day of: After a beautiful wedding ceremony it was time to celebrate our commitment aka time to party! There was nothing better than stepping out of the party bus and having Katie's smiling face greet all of us, curb side no less! (now that's service!) She was there to make sure that everything was going as we planned! (and of course it was) I was then introduced to my bridal attendants Chelsea & Bonnie-these ladies were amazing, so attentive, so caring. I truly enjoyed working with them. Angel was our Maître D, just when you think "it can't get any better, it does!" Angel, Thank you so much for all you did to make our night so wonderful-I'm so glad that you were there to "share" our day with us-we enjoyed working with you and are grateful for all you & your staff did for us. EVERY person that we dealt with at the Inn from start to finish were beyond awesome! Their motto is "Celebrating one fairy tale at a time" They need to add "And making your dreams come true" Thank you to every single person who made our wedding celebration beyond what we ever dreamt it would be! Love always, Christine & Peter
---
Extremely Happy Couple :)
Reviewed on

8/23/2013
Disma S
I cannot begin to praise The Inn at New Hyde Park for their services. Being from Westchester County and my husband from the Bronx, we had never been to The Inn before, but once we walked in we fell in love from start to finish, and even had the priviledge of attending a wedding there before our own as a guest. Even though we had already booked with them we were blown away at this wedding and knew ours would be amazing. Let me start with saying how easy it is to contact them and how great the staff is. Our contacts were Janine and Katie and words cannot express how phenominal they are. They answer every question quickly and do everything in their power to make their bride, groom, and guests as happy and stress-free as possible. I literally felt like we had become friends with everyone there when all was said and done The food is excellent and because they have a restaurant on site they are able to offer 7 entree options! The cocktail hour food was also so delicious and had such an expansive variety of cuisines! The decor of The Inn truly makes this reception hall special as well. From the wood-work to the gorgeous chandeliers this place reeks of class. The patio and garden areas are amazing and extremely well-maintained! And such a beautiful place to take pictures after our ceremony! The managers, maitre d, bridal attendants, and staff are extremely professional, personable, and helpful throught the day of your wedding. The bridal attendant even helped re-curl my hair for me during the cocktail hour! My husband was stuff arguing on the phone with our horrible Limousine company and another manager whom we never met got on the phone for us and handled it. We are so grateful to this day. If you are lucky enough to have your wedding at The Inn, please take advantage of the Bed and Breakfast on site. It was just as gorgeous as the hall itself! The 5 room suite was also stocked with champagne, our left-over dinners from that night (which they let the bride and groom order 2 each!), and breakfast for the next day! I can't wait to recommend The Inn to others; it will give me the chance to praise them even more. Thank you to everyone for making our wedding truly PERFECT!
---
Send Message