Home

THE LXA Studio - Photography and Cinematography
Details
Artistic, Classic, Documentary, Dramatic, Lifestyle, Modern, Vintage
Day After Session, Engagement, Trash The Dress
Getting Engaged, After Party, Rehearsals + Parties, Wedding
Destination Wedding Packages, Destination Weddings, Online Proofing, Digital Files, Film Photography, Printed Enlargements, Printed Proofs, Wedding Albums, Photo, Same-Day Edits, Second Shooter Available, Social Media Sharing, Photo + Video
Contact Info

4806 NE 12th Ave., Fort Lauderdale, FL
South Florida & Worldwide
Amazing Photographer
Reviewed on

10/03/2013
Mabel F
The LXA photographer and cinematographers are one of a kind! Vinny and Melissa are amazing. They helped capture every detail of my wedding. They were with me in every step of the way. Thanks to them I have an amazing video and album. They truly are the very best. I highly... Read More recommend them.
---
So Worth Every Penny!!!
Reviewed on

8/18/2013
Stephanie W
I have never before experienced a wedding photographer with so much passion and creative style like Vinny and Melyssa too :) ! There film crew was also amazing and constantly there to capture every little detail and memory. You can really tell they love what they do and are... Read More absolutely providing you with the best photos and video they can possibly think of during a live and sometimes hectic event! They were so creative and I wish I had them for my wedding!!! Not only were the images the best i've seen but they were also such a pleasure to work with and so sweet and kind. Vinny is so professional and constantly moving to capture everything. I dont even think he stopped to eat haha! I highly recommend this company and know whoever hires them will be so happy they hired a professional who is so much fun and talented at once!
---
MOB
Reviewed on

8/16/2013
Nancy F
Vinny, Mel and staff were wonderful. They were extremely patience, professional, responsive, flexible, offered competitive prices in addition to offering multiple photo session locations, and surpassing our expectations. Vinny and staff have a special art; interacting with... Read More guests; they're just like one of the family; they never made us feel uncomfortable. I would highly recommend The LXA Inc., Vinny as a photographer. I'm so happy to have you guys. Thank you Vinny and Mel!
---
Reviewed on

5/29/2016
Shoshana A
We cannot thank Vinny enough! From our engagement pics to our wedding day, his artistic style and creativity was over the top! The photo booth was also a HUGE hit! Thanks for being such an integral part of our special day!
---
Reviewed on

3/25/2016
Jamie C
Used LXA for both photo and video.
---
Reviewed on

9/03/2015
Ourania H
Even though five years has passed, we still swoon over our photos and video by LXA. I love their work so much, that I follow them on Facebook. Each shoot exceeds the one before. How that is even possible, I'm not sure. All I can say is you will not be disappointed! Best of all,... Read More Vinny is so down to earth and just easy to get along with. You ask, he makes it happen. Don't be shy, make that list and talk about your vision. He will gladly take it and make it a reality as he did ours! Trust me, you will not be disappointed.
---
LOVE The LXA!
Reviewed on

11/25/2014
Lia A
We had Vinny and Melyssa from The LXA photograph our recent Memorial Day weekend wedding. I had wanted them as photographers before we even got engaged - the quality of their work is beautiful. What amazed me was the way Vinny & team worked with our unconventional day - we... Read More didn't want a first look, we weren't getting married at a hotel (or anywhere with a view) and we didn't think it was a good idea to go to the beach for post-wedding photos. He took us to a little family park across the street from the church and took some of the prettiest photos - you would've NEVER known there were people running around and softball games going on. It seemed like we were the only people in a little forest of trees. The pictures were just perfect for us. His artistic eye is just amazing! Highly recommended!!
---
Mother of the Bride
Reviewed on

10/05/2013
randy b
We used The LXA for my daughter's wedding in April in Philadelphia. We flew Vinny and his lovely wife up for the wedding. He couldn't have been nicer, more professional, artistic and flexible, to make every detail my daughter wanted a reality. We were thrilled when we saw the... Read More finished pictures. I would highly recommend THE LXA.
---
Wedding Professionals
Reviewed on

10/03/2013
Our video rocks and is so cool to have! Just like a real movie!!! The Photos are bad a$$ too!!! Worth every cent bro!
---
WE LOVE THE LXA!!!!!!!!!!!!!!!
Reviewed on

10/03/2013
We highly recommend THE LXA and cannot wait for our album! The Photography was so creative and you really captured every little detail and memory we need. We cannot believe how quick and smoothly family portraits went with all of us (so sorry about my mother lol) In the end she... Read More was so happy and will never doubt you got the shot again she says hahaha! You guys are photo ninjas and we cannot thank you enough!
---
Flippin Awesome!!!
Reviewed on

10/03/2013
What a cool crew to work with! Vinny you rock and Mely was amazing as well (even though she is so quiet lol) We looooooovvvveeee everything! The photos are unbelievable and the video was so perfect! Love the music video style!!! Cannot wait for our album to come in!!!
---
David and Allysa
Reviewed on

10/03/2013
Such a thrill working with Vinny and THE LXA! We loved every picture! Thank you! We highly recommend this company! Very comfortable around Vinny and he is so professional. He really knows everything about weddings and even fixed my dress!
---
DD Loves THE LXA!!!
Reviewed on

10/03/2013
Extraordinary by far!!! Thank you for putting your heart into our wedding and really showing you care and love what you do! We are so happy we have such great images!!!
---
So happy with everything!!!
Reviewed on

10/03/2013
Hi Vinny and Melyssa! We cannot thank you enough for the amazing and "extraordinary" memories you have left our families with! The film is so freakin awesome and you really were running around to get the shots we would have never expected! The helicopter was awesome and out of... Read More this world!!! Your wife is also so sweet and talented. We really didnt even expect for our images to be so amazing lol. We feel like celebrities and it was such a great investment!!! Best images we have of ourselves EVER!!! Thank you!!!
---
Excellent Photographers and Video Crew!!!
Reviewed on

10/03/2013
We love our album and our film is amazing!!! The family is already referring you to members of our families who are not married lol!!! See you when we start popping buns out of the oven!!! Thank you so much for everything it was such a blast and now we have some really great... Read More memories!
---
Al and Katie
Reviewed on

10/03/2013
We loved every single photo taken by Vinny and The LXA team! We cannot thank you enough for so many great memories. Your professionalism and drive was so impressive to us both and we knew we picked the right photographer and film crew from our first meeting!!! Thank you so much!
---
Awesome Memories!!!
Reviewed on

10/03/2013
Vinny is such a pleasure to work with and he captured so many amazing memories for us! We are so happy we used The LXA!!!
---
Amazing!
Reviewed on

6/25/2013
Dana G
Vinny and the LXA are absolutely incredible! I received so many compliments on the photographs. He is so incredibly talented and creative and came up with some amazing ideas for shots. He is very patient and understanding, as my mother was rushing him before the ceremony! (Sorry... Read More Vinny) The absolute best!!
---
Amazing!
Reviewed on

2/21/2013
Cassandra S
I couldn't have asked for anything more in a photographer. Vinny and the LXA crew were amazing. They paid so much attention to detail in every picture they took. They came earlier in the day to take pictures of my dress, jewelry, invitation, etc. while the girls and I were... Read More getting ready. They took that time to look at the property to have a plan in place. Then, they took pictures of the guys and came back when we were ready. They were very efficient with taking the pictures and we still had some relaxing time before the ceremony. I didn't have any idea of what pictures I wanted, and they set up the most perfect pictures! We did not do the first look so we did have to take pictures during the cocktail hour. Again, the LXA crew was very efficient with the portrait pictures and we were able to enjoy about half of our cocktail hour. We just got all our pictures back and they amazing!! We can't wait to order our album. p.s. the party pics were so great!!
---
AMAZING!!!!!!!!!!!!!!!!!!
Reviewed on

11/16/2012
Christina D
I have to admit that out of all the vendors I was searching for in Miami I had the hardest time looking for a photographer. Photography is one of the most expensive, yet memorable, factors that are involved in a wedding. I must have looked at over 50 photographers! i stressed... Read More myself to no end with this task! I decided to meet with Vinny based on one single photo I saw on the knot. I thought it was beautiful, so I decided to give him a shot. He was so professional and easy going and had a great positive vibe about his work and love of his craft. He was very flexible and had a bunch of ideas. My husband and I loved him instantly. His team is very professional and his wife is extremely sweet and helpful. The day of the wedding was so fun and natural for us! I'm seriously thinking of hiring him and his team again in the future. All anyone at my wedding could talking about was my pictures. He even made a mini-sneak peak slide show for us the day of so we could see a glimpse of the big day. He is very flexible and will try his best to work within your budget. This is the best team i could have possibly chosen for my special day!
---
AWESOME!!
Reviewed on

11/05/2012
Michelle W
I'm so happy that I went with THE LXA for my photographer. They were so personable and friendly. They we on time and had fun with our group. I was REALLY late getting ready and i wanted to get some hard shots. Vincent and his team worked fast And put their lives at risk for us!... Read More :) His team literally had to stand in the middle of the street to stop traffic to capture these AMAZING shots! The next day, to my surprise I received text from our AWESOME photograpgher saying that my sneak peek is up. I stopped everything to take a look.... And WOW, I MEAN I KNEW HE WAS AMAZING... But OMG I WAS BLOWN AWAY!! :) I'm totally OBSESSED with the tree shots we got!! I can't wait to see the rest and to make my book!! :) Im not the "Sexy " pose type of girl so when i saw a shot that Vincent had put us in I was THRILLED to say the least! It ended up being in my top two favorite pictures of the day!! :) THE LXA ROCKED MY WEDDING!
---
LXA is the best photographer
Reviewed on

11/04/2012
h w
They are very professional, very nice to work with, excellent service. Top rated quality pictures, service and value. I highly recommend for any special event.
---
outstanding service and quality
Reviewed on

10/25/2012
monica a
The LXA was great! Bryan, our photographer, was on time, very professional and attentive! He had great suggestions for picture shots and I never once had to worry about "where's the photographer ?" He never lagged behing, was always prepared and calm. couldn't have asked... Read More for more out of a photographer! I highly recommend The LXA!!!
---
ABSOLUTELY THE BEST!
Reviewed on

9/14/2012
Erin S
We can't say enough good things about Vinny and Melyssa. They went ABOVE and BEYOND to make our wedding perfect! Our initial photographer fell through shortly before our wedding. The moment I spoke to Vinny on the phone I knew our problem was solved. His pictures are amazing... Read More and more than we could have ever asked for. The LXA is by far, the company to use to document any and all special moments in your life. Anytime I ever had a question, Vinny would respond very quickly and his work was exceptional! Our family and friends are still raving about his work and professionalism. Thank you again!! Jason & Erin
---
The best!!
Reviewed on

12/18/2011
Jenn S
Very professional!! Any where we looked or turned we saw someone from the company capturing another special moment of our wedding!! Very talented and great at what they do!! Our video says it all Amazing!!
---
Meet The Owner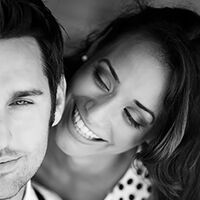 Vincent G. Hogan II
Photography & Cinematography Professionals From the most intimate backyard weddings to the most extravagant ballroom and destination weddings, our award winning team of professional photographers will leave you with breathtaking images that will bring you back to your most special memories. Separate the ordinary and invest in the Extraordinary!!!