Home

The Makeup Session
Details
Hair + Makeup Trials Available, Hair Stylists, Airbrushed Makeup, Eyelash Extensions, Makeup Artists, Nails, Beauty
Contact Info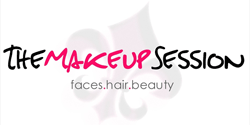 FLAKY AND UNRELIABLE
Reviewed on

7/21/2014
Katie R
My best friend got married yesterday. Michelle was hired to do my makeup and most of the bridal party's makeup for a wedding. She missed the initial trial run but rescheduled so we let it slide. The trial run was the same location as the actual appointment so she's been to my... Read More house before. The bride and maid of honor had been in communication with her several times the week before the wedding to double and triple confirm with her and she confirmed. Then, the morning of the wedding, she was a no-call, no show. We called several times, left voicemails and text messages and she simply didn't care enough to let us know or anything and completely left us high and dry. She was scheduled to bring a "team" with her and do full airbrush makeup including lashes. We still haven't heard a word from her or anything. The trial run makeup looked fine but I would STRONGLY NOT RECOMMEND her services for anything important as she is highly unreliable and unprofessional. I'm sure she does a great job when she shows up, but may be just bad at business. A wedding is already busy and stressful enough without doing business with someone with complete disregard for common courtesy. Depending on the how satisfied I was with how my makeup turned out, I was considering hiring her for own wedding makeup later this year but will definitely be looking for someone trustworthy and reliable.
---
so great!
Reviewed on

7/04/2013
Kirstie F
Michelle did my makeup, and also 4 of my bridesmaids. Our trial was perfect--she even met me down in Portland! She is always on time, amazing at communicating, and is an incredible make up artist! My makeup lasted all night long :) Love her!
---
Wedding Package
Reviewed on

3/15/2013
Emily C
I can't say enough good things about Michelle! My hair and makeup were absolutely perfect on my wedding day! I received a ton of compliments about how flawless the makeup looked all day and that it looked fresh even at the end of a long night of dancing. To be honest it... Read More still looked amazing the next morning so I wore it to Top Pot. :) I purchased the package with the trial which I would recommend. When we did the trial I was happy with it but when I got home I thought it might be a bit heavy for my style. Michelle was SUPER understanding about it, even purchasing a new product to fit my wishes and giving me a quick second trial for free. We were able to find the perfect makeup and something I knew my soon to be husband would love. Beyond being amazing at hair and makeup Michelle is just an awesome person to have around you on your wedding day. She is calm, kind and reassuring. She never made me feel like I was freaking out (even when I was). I was so happy to not have to run to two different places for hair and makeup. I was able to stay in our hotel room and get ready in one spot. Seriously, an awesome experience overall!
---