Home

The Medallion Club
About this Vendor
The Medallion Club
Picturesque views. A spectacular setting. Warm, friendly, professional service. The Medallion Club's banquet rooms are perfectly designed to accommodate any event, from a small corporate meeting to a lavish wedding reception. Our 27-hole Nicklaus II Signature Golf Course creates the ideal backdrop.
Amenities + Details
Amenities
Indoor

Handicap Accessible

Liability Insurance
For more details about amenities, please message the Venue.


Wonderful Wedding
Reviewed on

10/29/2014
Allie S
Working with Medallion was such a pleasure. Chris (The Event Coordinator) answered all of my questions and more and was very easy to get in contact with. Everything was perfect and the food was great, I would highly recommend this place!
---
PERFECT!!
Reviewed on

7/30/2013
Lauren C
The Medallion Club was PERFECT! I could not have asked for a better reception coordinator than Chris! She gave me great suggestions and was very patient! My wedding party loved taking the golf carts on the course to take pictures. The food was delicious and everyone loved the... Read More location of the dance floor. I loved designing the reception room to how ever I wanted it. I got nothing but compliments from all my wedding guests!
---
Great reception location and wonderful staff
Reviewed on

5/21/2013
Jen J
We had our wedding there in April 2013 and love it. The size of the room was perfect for our large wedding. They only book one wedding at a time, so serve was great. Large center room for dinner, plus we had private bathroom and open area both inside and outside for cocktail... Read More hour. The room was decorated beutifully and the staff even helped put up some of my person decorations Chris is wonderful and worked hard to make everything perfect. She was easy to work with, willing to help make the process easy and very expirenced. The food was excellent, hot and ready when we wanted it. Guest have called me to tell me how wonderful and food was. They were willing to make special meals for people with food alleriges and allowed us to pick specail meals. They allow you to bring in your own cake and they serve it at no charge. The only downside is that they dont allow you to bring in your own drinks, but they did work with us and allow us to use a time limit on the bar to keep the cost down. They also offer a variety of non- alcholic drinks all night. Overall, I would give this location all 5's. I couldnt have asked for a better place, staff or meal. They made the planning easier and as every bride knows.......planning can get stressful. I would tell every bride in the columbus area to go check it out and talk to Chris. I know they would be willing to work with you.
---
The Medallion Club provides excellent service
Reviewed on

1/20/2013
Jenny F
The Medallion Club provides great Service at an exceptional value! Everyone loved the food and the staff was very helpful and accommodating. They went over all the details with us and were welcoming whenever we stopped by to visit the facility as we planned the layout. It was... Read More very scenic and I was very pleased with the entire evening. They also were very helpful cleaning and packing everything up at the end of the night
---
5 Star Wedding Venue!
Reviewed on

10/02/2012
Jessica S
The Medallion Club was one of the best decisions I made for a wedding venue. Chris, the wedding coordinator, was very organized and detailed oriented. She was great communicating with and willing to communicate with my mother too since I was an out of town bride. The food is... Read More phenomenal!! EVERYONE COMMENTED to us during the wedding and after the wedding of how great it was. The staff was wonderful and everything ran smoothly. I didn't have to worry about anything. The Club even coordinates with your vendors to make your day go by smoothly. Without a doubt would choose the Medallion Club again!
---
The Medallion Club venue
Reviewed on

8/16/2012
Giselda D
On June 23, 2012, my daughter got married. We chose the Medallion Club in Westerville for her reception. As the mother of the bride, I got to do most of the planning together with my daughter and both of us are pretty detail oriented. The Medallion Club did not disappoint! The... Read More staff, particularly, their catering director, Chris, was outstanding in making sure that every detail was perfect. She was prompt and a pleasure to work with. She offered solutions to my questions in a timely manner, always answering my emails the same day. The food was outstanding!!! From the appetizers to the beef tenderloin we had for dinner. To this day, 2 months later, everyone continues to talk about the food. It was also nice to be able to do a tasting before the wedding to sample different choices and meet the Chef. I would highly recommend The Medallion Club for a wedding reception. Nothing was overlooked and the wedding turned out to be fabulous! Memories we will never forget. :) PS. The grounds around the golf course are great for the pictures too!
---
October Wedding
Reviewed on

10/25/2011
Michelle A
The staff at Medallion was unbelievably helpful and accommodating. We enjoyed every minute of having our wedding there and would recommend it to anyone. The food was delicious and the service was great.
---
More than just a wedding reception venue!
Reviewed on

10/01/2011
Angela B
I recently had my wedding reception at the Medallion Club. I can honestly say the whole process from booking them as my venue was stress-free! Their staff was so accommodating and there for every question we had. The food was terrific, the facility looked magical the day of.... Read More They waited on the wedding party hand in foot from everything to when we arrived in the morning for our until the end of the reception. They had drinks/app's ready for the wedding party as soon as we got to the reception and we were very hungry and thirsty so this was great. We got to take the golf carts out on the course for pictures which was really fun and I know the pictures will turn out beautiful from the gorgeous views on the course! I would recommend the Medallion Club to anyone looking for a wedding venue! Their staff is amazing at what they do and make you feel right at home!
---
The Medallion Club
Reviewed on

6/20/2011
Allyson N
My reception was held at the Medallion Club, and it was a perfect venue. The staff was so helpful and made everything flow smoothly, relieving a lot of stress. With the Medallion, I could rest assured that everything would be perfect: the food, the staff, set-up, etc, down to... Read More the smallest details. The setting is beautiful, and the patio adds a nice touch. The photography on the golf course is a great bonus as well. I'd highly recommend the Medallion, you will not regret your decision. I couldn't have asked for a more perfect venue and staff to work with for my wedding.
---
Awesome wedding venue!
Reviewed on

6/07/2011
Susan L
We had our ceremony and reception at The Medallion Club and the staff did a wonderful job with both! It was easy for guests and I loved the layout and how they set everything up. Cindy Cline did an amazing job organizing everything, and she even let me spit my gum in her hand... Read More before I walked down the aisle! That was priceless! :) The food was great, the price was competable, the staff was super helpful, and the venue is great! They even supply the table linens, vases, candles, and dishware at no extra cost, plus set up and take down. I loved The Medallion Club and would recommend them to any bride!
---
Loved Working With Medallion
Reviewed on

10/26/2010
Kelly W
The Medallion Club offers so much for your reception. The club is beautiful inside and out. They allow you to take golf carts all over the course to take pictures. The service throughout the whole process was wonderful! The staff was very helpful both before and during the... Read More reception. Cindy was great to work with. They think of every detail you may forget. There were even curling irons and flat irons for the girls to use. They had appetizers and drinks waiting for the bridal party which was an excellent touch. The food was excellent as well. Everyone enjoyed the food. They were very accommodating for the children. We were able to use another room for the kids that had a TV and DVD player. We had coloring books and games set up for them. Parents loved this. Loved everything about the Medallion Club. They also helped us stay within our budget with menu choices.
---
Review for The Medallion Club
Reviewed on

5/10/2010
Bradie R
The food was amazing. We had food stations with chefs waiting to prepare meals - it was a huge hit with our guests!
---
Review for The Medallion Club
Reviewed on

5/10/2010
Kristyn R
The staff were very helpful and our guests had great service. We were allowed to have the reception that we wanted we could give them the exact locations of the tables the centerpieces and where we wanted our food to be. I did not have to be there to help them decorate or set... Read More up they did it all for us and after our reception was over they had all of our centerpieces and decorations boxed up for us to pick up within the next week. The food was amazing.
---
Review for The Medallion Club
Reviewed on

5/10/2010
Cisa S
the location, golf course for pictures, food was wonderful. wait staff was great;catering manager response time to e-mail/phone calls was way too long! Especially so close to my reception date, it took a couple days for e-mail response...could never get a hold of her on the... Read More phone.
---
Review for The Medallion Club
Reviewed on

9/23/2008
Stephanie S
I would have to say that I loved the lay-out of the place. We had about 400 people at our reception and the room/bar/patio area made created plenty of space for everyone to spread out. The staff was very helpful with any requests we had and treated all our guest wonderfully.... Read More We loved the Medallion Country Club!;We were very lucky to not have any complaints with the Medallion Country Club. Everything was set up exactly how we mapped it out.
---
Review for The Medallion Club
Reviewed on

9/17/2007
Heather M
The food was unbelievable. It was definitely not your typical 'wedding' or catered food. I recieved compliments on the meal from wedding guests for weeks afterwards.
---
Review for The Medallion Club
Reviewed on

8/29/2007
DEE H
location was close to home, we had both ceremony and reception there-worked well for wedding party and guests;coordinator was hard to get in touch with
---
Meet The Director of Catering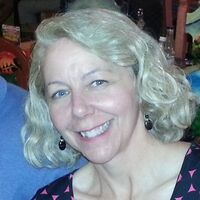 Chris Ramsay
I am looking forward to meeting you and learning about your dream wedding!