Home

The Milestone Denton Mansion, Aubrey Mansion & Barn
About this Vendor
The Milestone - Walters Wedding Estates Venues
Welcome to The Milestone, nationally recognized by The Knot as one of the top wedding venues in America! The Milestone offers two Southern Style mansion locations in Aubrey & Denton. The mansions are surrounded by large oak trees, water features, and countryside. Each mansion features a beautiful ceremony room with an incredible back drop or the option to have an outdoor ceremony near our winding creek or pond. The reception halls feature walls of windows, crystal chandeliers, and incredible backdrops for your wedding. Our Aubrey estate also features Morgan Creek Barn, a three story timber-trussed rustic barn. The Morgan Creek Barn is surrounded by a winding creek and river rock pond in the open countryside. Please specify in your email to us if you are only interested in the Barn venue.
Amenities + Details
Amenities
Bridal Suite

Handicap Accessible

Liability Insurance

Indoor

Reception Area

Wireless Internet
For more details about amenities, please message the Venue.
Civil Union, Commitment Ceremony, Elopement, Interfaith Ceremony, Non-Religious Ceremony, Religious Ceremony, Same Sex Ceremony, Second Wedding , Vow Renewal Ceremony
Backyard, Ballroom, Barn, Waterfront, Garden, Estate
Bar + Drinks, Food + Catering, Service Staff
Contact Info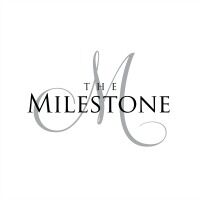 Reviewed on

10/12/2017
Liann S
I booked The Milestone- Denton over two years ago when I first got engaged. They are amazing. I live in Hawaii, but got married in Texas because my grandparents lived here. They did their best to make sure that everything went well for us. Keri was my venue coordinator. She went... Read More above and beyond. She stayed late to work on my details meeting because of the time difference between Hawaii and Texas. She even came in on her day off so that I would feel better about having my day of coordinator at my rehearsal dinner rather than someone else. I'm glad that I found them. The venue is gorgeous. It has a very southern feel to it. The food was amazing! They made Kalua pig for the first time and did a fantastic job! It tasted exactly like it was supposed to. The alcohol was great. The staff was fabulous. I would recommend this venue to everyone and I would definitely recommend Keri!
---
Reviewed on

9/17/2017
Melissa H
I had an amazing experience with The Milestone! The venue itself is beautiful and set back from the road. The grounds are large and able to accommodate guests in multiple areas. The food was delicious (provided by their catering service) The day of coordinator was excellent as... Read More well
---
Reviewed on

9/14/2017
Brittanie B
The Morgan Creek Barn was absolutely beautiful inside and out. I was initially nervous about having my ceremony outside under the brand new pavilion because I only saw pictures before my wedding day... It was above and beyond what I expected. The pictures my photographer got... Read More were incredible. The venue was stunning! The dark wood and columns along the aisle were beautiful - everything I wanted! The reception was honestly exactly what I imagined for my wedding night. The string lights took it to a whole new level! Rustic with all of the wood, yet gorgeous with the huge chandeliers were the perfect combination for me! I HIGHLY recommend this venue.
---
Reviewed on

9/06/2017
Amanda G
Touring venues with my fiancé (now husband woo!) was a blast. Of the venues we toured, Walters Wedding Estates took our top 3 preference slots easily. It's amazing the variety of venues they have and how beautiful each of them are! We specifically chose the Milestone Mansion at... Read More Aubrey and are so glad we did! The staff was on top of things leading up to the big day, which I appreciated. When I got to the venue, I didn't leave the bridal suite until the actual ceremony and everything was perfectly taken care of without me having to lift a finger. It made what could have been a stressful day the most fun and relaxing day I could have hoped for. And the venue was of course as beautiful and classy as we dreamed. Thanks Milestone!
---
Reviewed on

9/04/2017
Briannna B
We had our wedding at Morgan Creek Barn a few weeks ago and it was absolutely wonderful! We used their new outdoor pavilion for our ceremony site, all of the wood details were exactly what we pictured. They recently installed stringed lights in the barn which were an absolute... Read More dream. We had a brunch meal served and our guests still tell us how good it was. We are so happy we choose to have our wedding here, it was a day we will never forget!
---
Reviewed on

9/03/2017
Catherine B
The staff at the milestone was great in helping the planning along as well as having a day of coordinator.
---
Reviewed on

9/01/2017
Amanda M
Incredibly beautiful venue! Each guest could not say enough how gorgeous the place was! Minimal decorations needed on my behalf, the natural beauty was enough.
---
Reviewed on

8/30/2017
Kaitlyn W
Everything went according to plan and schedule. The food was hot and good. The place was beautiful and the best part they were accommodating to requests and affordable.
---
Reviewed on

8/30/2017
Kristin B
Bethany was extremely helpful. We got married in the Barn even though we first planned to get married under their new pavilion. However, it stormed all throughout my wedding and Bethany made it a VERY smooth transition. I loved the venue and how they treated me with priority. I... Read More always heard back quickly and I had an amazing experience.
---
Reviewed on

8/30/2017
natalie e
The Milestone Mansion Krum is absolutely beautiful! I am overall so happy that I chose the Milestone. My picture came out beautiful! The food was great! I had many people tell me they enjoyed it. The only negative thibg I have to say is that the "day of" wedding planner that... Read More came with the package I purchased was not so great when it came to the reception. The planner was no where to be found once the reception started. It was dissapointing because I didn't get to just sit back and enjoy my wedding.
---
Reviewed on

8/29/2017
Candace R
The greatest place to get married. Affordable, beautiful, and everyone is always willing to help! I can't imagine having my wedding any place else.
---
Reviewed on

8/29/2017
Iden C
My husband and I got married at the Milestone Mansion in April. Beautiful Beautiful that's all I have to say. It was the first venue I visited and although I saw different other options I came back to The Mansion because It was the one I liked best.
---
Reviewed on

8/29/2017
Rachel R
Stunning venue. We fell in love he moment we arrived to our tour and knew that this is where we wanted to have our special day with family and friends. Amazing staff! Etheny was our coordinator and her work is exceptional. Highly highly recommend this venue to all brides looking... Read More for an elegant and memorable wedding day.
---
Reviewed on

8/29/2017
Lauren S
My husband and I got married at The Milestone Mansion this summer and it was truly a dream come true! The venue is stunning and the staff was perfect! ❤️
---
Reviewed on

8/29/2017
Lauren W
No otber place I would've wanted my best day ever to be!! My guests loved it!
---
Reviewed on

8/15/2017
Stephanie F
I got married on July 2nd, 2017. Let me start by saying Morgan Creek Barn is an absolutely stunning and amazing wedding venue. I had close to 200 guests at my wedding and the reception still felt open with a very large space in the middle for a dance floor. The staff is pleasant... Read More over the phone. Close to 4 weeks out, I still had not heard anything from the venue. Luckily, I hired a separate day of coordinator who took matters into her own hands. Once she reached out I was assigned Bethany B. When we met with her at the details meeting, she knew nothing about my wedding. She didn't even have an up-to-date contract with her. She asked me if I had a day of coordinator which was very alarming as they had been e-mailing back and forth prior to the meeting. Bethany B. was also 45 minutes late to our final walk through of the venue. She claimed she got stuck on the phone with another client. I thought that was very unprofessional and didn't have high hopes for her the day of my wedding. Luckily, she proved me wrong and was helpful the day of my wedding. The bar is extremely overpriced and confusing. You can only use their alcohol; they do not allow you to do outside liquid catering. Also, you are not able to use their glassware if you do not use their catering. We chose to use Babe's as our caterer as they were significantly more affordable and because we could try the food prior to the wedding. The Milestone won't let you attend a tasting unless you sign a contract saying you are going to use their catering service. They will do a private tasting for a fee of $250. We were concerned that we might need an extra bartender with the amount of people attending. Only one of the 2 bartenders was "allowed" to mix the drinks. I was told there was an extremely long line during cocktail hour. The bridal party even had to wait to make our grand entrance because the line at the bar was so long. I was also told by numerous family members and friends that the female bartender was extremely rude. My mother-in-law rented glasses for the mixed drinks to go in. Upon arrival to the venue, she checked in with the bartender after noticing plastic cups out instead of glasses. She asked the bartender about it and she snapped "They are in the back.. I haven't had time to unpack them." She never used the glasses. My dad paid an additional fee to have his wine stocked. When he asked for a glass of his wine, the female bartender was very rude and rolled her eyes at him while pouring the wine. My dad went up a second time with his personalized mason jar as well as his friends. He needed two different mixed drinks. He told her which he needed in each glass. She began to pour the wrong drink in his mason jar. He quickly corrected her. She walked back to the sink looked him in the eye and dumped it down the drain. That kind of behavior from a trained professional that we were required to use is absolutely inexcusable and very infuriating to me as a bride. I was also told by my brother-in-law that everyone was skimped on their alcohol serving per drink. For the amount of money The Milestone charges per person (including children) for alcohol, they should be filling glasses. So be warned, this is the type of bar experience you will likely have if you choose to have your wedding at Morgan Creek Barn or another Milestone venue. After both myself and my separate day of coordinator called with our list of complaints, no refunds were offered and we haven't heard from anyone.
---
Reviewed on

7/28/2017
Brett G
Hard to get ahold of anyone. Has more than one wedding a day so it is not yours to decorate till an hour and a half before your ceremony time
---
Reviewed on

7/27/2017
Gillianne M
We had our wedding at the Denton Mansion. First off, this setting is absolutely beautiful. My guests were all raving about it. The reason my review is 4 stars is the result of what I'm going to pass off as a miscommunication. We overestimated our guest count and apparently once... Read More you do that you can't go back down. Nobody ever told us this so we ended up having piles of extra money we had to relocate elsewhere to unnecessary things because they couldn't refund us. Given that final payments need to be in much earlier than someone would expect a final RSVP (April for a July wedding), we didn't have our final numbers when we had to give our final payment. Be aware of this and make sure you give a very accurate guest count early on! Otherwise, the food was delicious and the venue is beautiful! Sloane, our day of coordinator was especially wonderful too.
---
Reviewed on

7/23/2017
Kellie M
As mother of the bride, I wanted to add to the review from Jessica M on 6/27/2017. As we look back at pictures and videos from that day, we realize it was really a beautiful wedding and the venue itself really added to the day. However, I would like to add a few comments about... Read More the management and service for you to consider before you invest thousands of dollars at this venue. We paid for mimosas and champagne for the bridal suite prior to the wedding. We never got the champagne ($30 that we never got back) and had to ask several times for the mimosas. We upgraded the food options to have appetizers and food stations. I must say the food was pretty good, but feedback from the guests and from what I observed was that there were not enough appetizers for the amount of guests or for the time allotted between the ceremony and when dinner was served. We ordered an antipasti tray but I never saw it. I hear it was only out for a short time which indicates it was not big enough or pulled prematurely. The DJ (a friend of the family) released the guests too early for dinner and I didn't realize it was too early and didn't know why the food wasn't out. I went to the kitchen to find someone and then had to find the venue coordinator. She came in and griped at the DJ and told him to announce it was "his bad", even though she was supposedly responsible for coordinating the timeline with him before the reception. This awkwardness could have been avoided if the coordinator had been present in the room to step up and correct the situation quickly and we didn't appreciate how rude she was to our guest. She tried to blame the miscommunication on the banquet coordinator in her response to my daughter's review, but this is still an employee of The Milestone! Everyone wants their wedding day to be special and in this case more attentive and caring service would have gone a long way!!
---
Reviewed on

7/18/2017
Laura K
Booked the Aubrey Mansion about a year before our wedding date and it was love at first sight! Wedding was on June 23rd and the only complaints I have is that they ran out of champagne at the open bar we had. Unfortunately, I was sticking to only champagne and no hard liquor and... Read More naturally they ran out. Other than that it was amazing! My coordinator Ethany was great. She was helpful and very focused on her tasks. She helped the day run perfectly! Great venue!
---
Reviewed on

7/09/2017
Courtney S
Amanda went above and beyond to create the most perfect wedding day for us. Very professional staff and easy to work with. The venue was the most beautiful backdrop for our incredible night. Amanda and everyone at the Milestone met every expectation I had.
---
Reviewed on

6/27/2017
Jessica M
5 star venue, 1 star management. I got married at the Denton Mansion in May. I fell in love with the place when a friend got married there 2 years ago. Little did I know that the management became corporately owned before I booked it. My wedding was beautiful and the venue is... Read More so lovely, but the customer service was terrible and the way the management tried to nickel and dime my family almost ruined the wedding planning experience for me. You are given a "day of coordinator", but don't be fooled, because they don't actually coordinate anything. All they do is run the processional (and frankly, mine was a bit of a mess). I didn't even meet my coordinator, Sloan until the day of my wedding! She also wasn't even in the reception hall the entire evening to make sure things were running smoothly. When it was time to cut the cake and there was nothing to cut it with, we stood awkwardly in front of our guests while it took my bridesmaids 5 min to find Sloan in a back room of the venue. She also didn't make sure the wedding party were served the drinks that we pre-paid for while getting ready for the wedding. The coordinator doesn't even help with setting up any decorations. There was a complete turn over in staff from the time I booked until the wedding day and all of the policies and packages changed so often that planning was a mess. There were several things I had picked out from a previous package that the venue would then not honor because their "policies had changed" and I "didn't get it in writing". They will try to force you to pay more money by making you pay for extra bar hours (the bar is only open 3 hours when the reception is 4), cake stands are extra, if you want white linens (instead of black taffeta!) those are extra as well. The base options for alcohol and catering were so terrible that you really have to pay for the next level up to have any decent options, which is part of their plan, I'm sure- considering the next level was usually $10 per head more. They even make you include minors, vendors, and people who don't drink in your headcount for alcohol! They will do anything they can to get your money. Overall, my wedding was beautiful and my guests had a good time. I got lovely pictures and I hope those good memories are all I remember, but I would not recommend this venue to someone who wants a low stress wedding planning experience or who is on a budget.
---
Reviewed on

6/22/2017
Paola P
This venue is absolutely beautiful. I loved it from the first day I visited. The coordinator did an awesome job the day of my wedding and everything turned out just beautiful. Food was very good also. I definitely recommend the Milestone mansion.
---
Reviewed on

6/22/2017
Paola P
This venue is absolutely beautiful. I loved it from the first day I visited. The coordinator did an awesome job the day of my wedding and everything turned out just beautiful. Food was very good also. I definitely recommend the Milestone mansion.
---
Reviewed on

6/04/2017
Sara Q
My husband & I got married over Memorial Day weekend at the Morgan Creek Barn & it was everything we imagined & more! We had a beautiful summer wedding under the stunning pavilion to keep our guest comfortable during the ceremony. Bethany did an an awesome job coordinating with... Read More my DJ to ensure everything went off without a hitch! Our guest kept telling us how beautiful the venue was & we were lucky enough to enjoy beautiful weather in May! I would have not changed a single thing about the day. Future brides, trust that you are in the best hands with the Milestone staff!
---